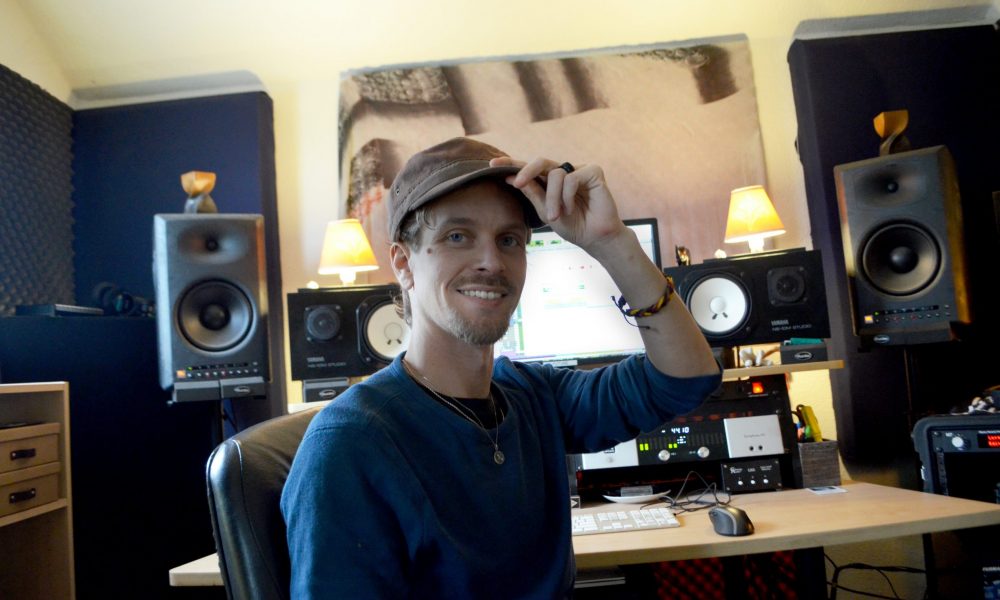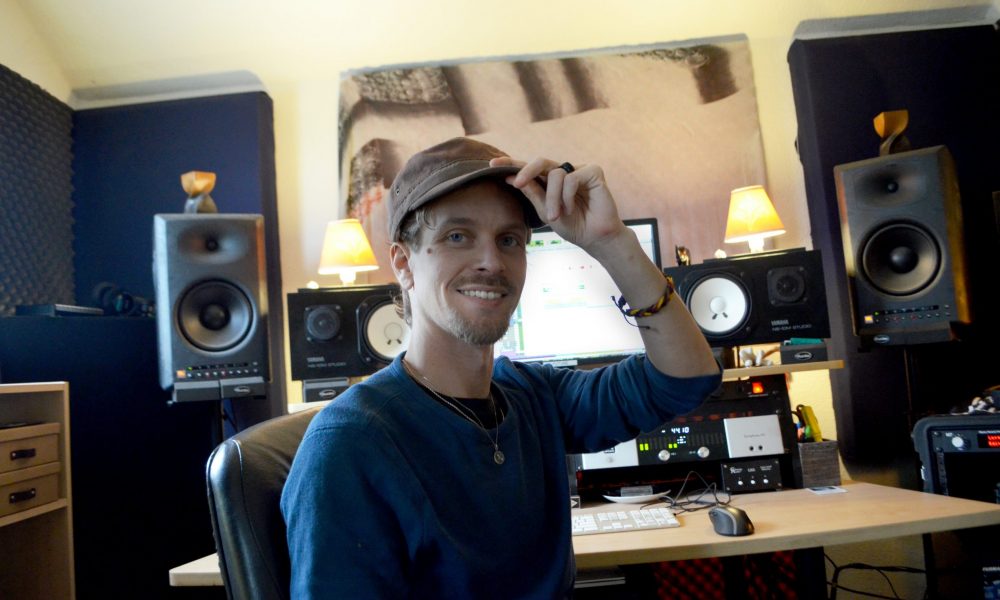 Today we'd like to introduce you to Johannes Raassina.
Johannes, please share your story with us. How did you get to where you are today?
I was born in Sweden, and I've been obsessed with music since I was 7. I started with classical piano lessons, choir and singing. When I was 11 I commuted to Stockholm to attend a performing arts school. During high school, I was living in Massachusetts and began studying jazz, as well as playing rock and modern music. One summer I spent a week at a recording studio camp and that really sealed the deal for me to want to work in this industry. The fact that you could turn knobs and change the sound of the recording blew my mind! Sound could be shaped and sculpted… and improved.
I went to Berklee College of Music in Boston, MA to focus on music production and engineering. I got deep into the art of recording, and being a decent keys player I experienced many sessions – both as a musician and as an engineer handling technical duties. With some talented buddies, I started an alternative rock band called Shaimus.
We relocated to Los Angeles to pursue dreams of stardom. We played hundreds of shows, traveled the country, and wrote and produced 3 albums. I handled the engineering and mixing duties. We had some success, getting placements in video games, film and television but after 6 years Shaimus disbanded.
Around the same time, my mother passed away from cancer. I was forced to take a hard look at my life and decided to quit my day job and dive back into the recording studio as an engineer. One session led to another, and in the spring of 2014, I was asked to fly to Toronto to join up with Justin Bieber's crew. I had been recording an artist connected to Bieber in LA, and we continued these sessions in Canada. (We worked in a different room at the same recording studio Justin had locked out.)
A few days later Justin's regular engineer had to fly home and tasked me with recording Bieber's vocals for a bit… both a terrifying and exciting moment! I spent two weeks there, and learned more about engineering and pop music than I had in my entire career until that point. It was incredible. I continued working with Justin off and on for the next few years. His album "Purpose" came out, and I was credited on 5 of the songs. The album was a huge success and earned me multi-platinum credits and a Grammy-nomination for Album of the Year.
In addition to Bieber, I've worked with Fergie, Miike Snow, Cody Simpson, Julia Michaels, The Cool Kids, Goody Grace and Shwayze just to name a few… a lot of music. If I had to estimate I'd say 150+ songs per year. I also write and produce my own music – the most recent project I released is called MUSA – a collaboration between myself and artist Luna Achiary. Highly recommended. 
Has it been a smooth road?
At one of my first sessions as an engineer, the producer kicked me off the computer because I was too slow at running the software! Despite being educated and experienced, I had never worked a professional pop session. There is a flow, and it can be very quick.
It's crucial to catch a performance while the artist is in the moment, and you have to be ready to accommodate their workflow and adapt your own to match. Artists don't like being told to wait. They may forget the brilliant idea they just had.
The job is half technical and half communication and it took many sessions to figure out how to manage the balance. Also, there's studio etiquette – producers and engineers keep very long hours, sometimes for many days in a row, so it's important to stay neutral and focus on the task at hand. Always support the creative flow. Be a nice person, and be ready to do whatever it takes to keep the session going, even if it's not directly related to the music.
Also, as most freelancers will tell you, managing your finances is completely different from having a salaried job. Your income will fluctuate and you need to be prepared for that.
So let's switch gears a bit and go into the Snow Cloud Music story. Tell us more about the business.
My work consists of mixing, engineering, and producing. I help recording artists and musicians create great records. My role ranges from recording and mixing existing songs to co-writing and producing music from start to finish. I currently specialize in mixing – basically post-production. Once the artist has finished recording and producing the song, all the instrumental parts and vocals are sent to me.
I interpret the song and balance the parts, adjusting tones, volumes and effects for maximum emotional impact. Each mix is like a puzzle with many possible solutions; I bring out the feeling in the performances and have many tools at my disposal to do so. Balance is the key… the mix has to sound exciting on a phone or laptop speaker, while also feeling big and powerful in a club or home theater. It takes 6-12+ hours to mix one song, so mixing an entire album is usually a month-long project.
I think what sets me apart from others is the fact that I'm an experienced musician. I'm capable of merging an expressive/performance mindset with technical know-how to create mixes that sound great, without being overly processed or constrained. I want to feel like the singer is in front of me telling the story, surrounded by the world that is the song. I've learned how to align my tastes with the artists through communication and interpretation of their vision. If the artist and I both love the mix, I'm happy!
How do you think the industry will change over the next decade?
Music has been going through a lot of change since listeners essentially abandoned the CD and physical sales in the early 2000s. The growth of streaming is probably the biggest shift. It's an improvement to piracy and illegal downloading in that streaming actually pays royalties back to the songwriters and artists, but for most folks, these amounts are too small to make a living. It'll be exciting to see how this space develops.
On the other side of the spectrum, sales of vinyl records have seen significant growth over the last few years and I suspect this will continue. Consumers are appreciating the intimacy of pulling a vinyl out of its sleeve and enjoying the experience of listening to a record from start to finish. A lot of vinyl manufacturers had closed down, but now demand for vinyl production exceeds supply. I've heard about older generation vinyl engineers essentially coming out of retirement to consult or pass on their wisdom so the craft can live on.
I think the vinyl resurgence came as a contrast to having instant access to stream millions of songs from your mobile device. I personally love vinyl, though I gravitate toward older "original" pressings. Those recordings that never went through a computer have a special feeling to them, and I'm glad I'm not the only one that feels that way. I do also have a Spotify subscription, and I'm happy I can enjoy the best of both worlds.
Contact Info:

Image Credit:
Danny Belinkie, Luna Achiary
Getting in touch: VoyageLA is built on recommendations from the community; it's how we uncover hidden gems, so if you know someone who deserves recognition please let us know here.