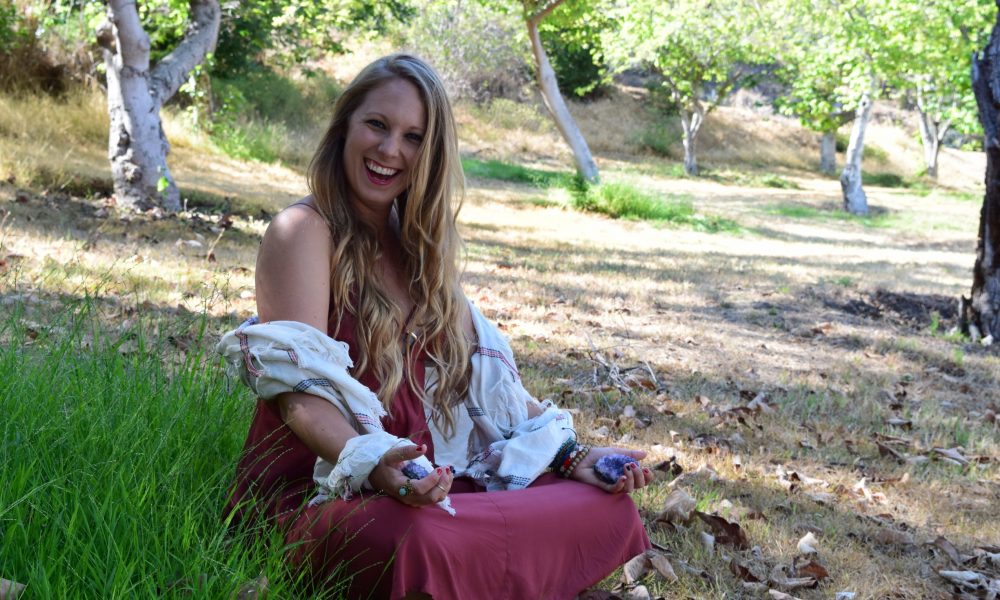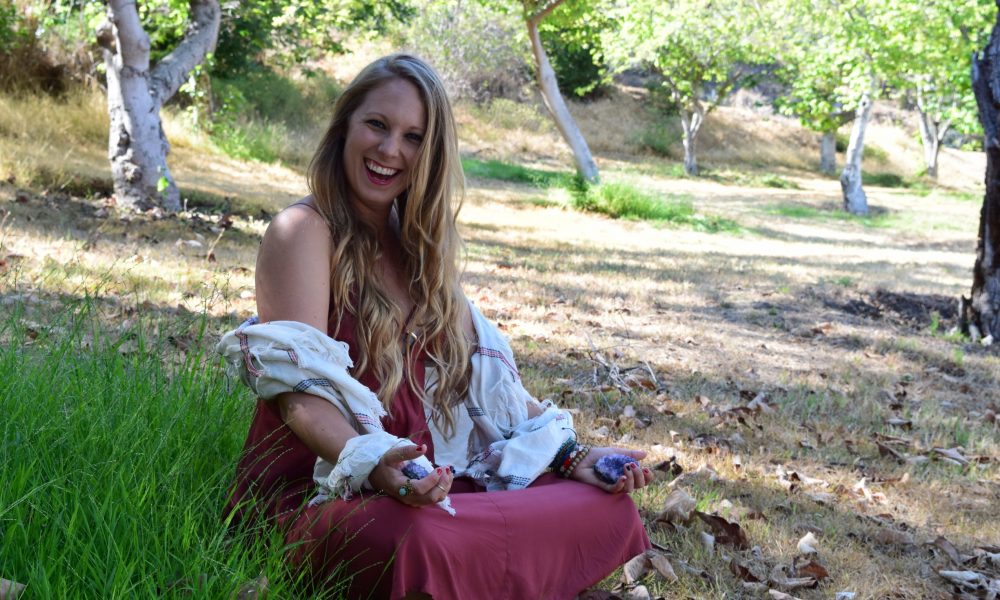 Today we'd like to introduce you to Jenna Reiss.
So, before we jump into specific questions about the business, why don't you give us some details about you and your story.
When I was 5 years old my mom taught me my first meditation. They were called "I Am Strong Cards" and they helped me deal with the powerful emotions and experiences that were happening around and within me. I've been meditating on and off in my life since then, although I never quite understood what it was that I got from meditation, I just always knew that I enjoyed the way I felt afterwards. In my 20's, like so many other 20-somethings, I felt lost and unsure of what I wanted to do with my life. I jumped between a few different industries grasping at different passions, and interests I had, and eventually landed in Marketing. I spent more than a decade climbing the corporate ladder reminding myself that when the job was no longer fun for me, I would move onto the next opportunity. About two years before I officially left the industry, a major trauma happened in my life and I found myself changed forever. I didn't know who I was anymore post this experience, and I was irrationally angry at the world, at people on the freeway, at people in my industry, and suddenly the mundane experiences I used to be able to manage, felt completely unmanageable. As it happens with trauma and pain, this experience ended up being what shook me awake. I reconnected with my meditation practice, started working with a Life Coach, and found Breathwork Meditation, the practice that changed my life forever. It was in my first Breathwork class that I had a vision of my entire life flash before my eyes and I knew that my career was about to change. It had to because I had found my purpose in life. It was as though suddenly all my passions, all my interests had merged together into one being, one direction and my soul knew that even though I couldn't see the exact path laid out in front of me, that I was going to follow my intuition. Only one week later I got dropped off on a mountaintop in New Mexico, and began studying with industry leaders and teachers that are all still in my life today, and my new path as a Breathwork Meditation Coach became clear.
I started my business, Breathe Accented Life because after more than a decade in the corporate marketing space, I was inspired to push against the day-to-day stressors and depletion that corporate America presents, and wanted to create a space and practice that empowers individuals to be their authentic selves. Breathe Accented Life is a Breathwork Meditation and Coaching practice where people are led through an active, guided meditation that ultimately opens their minds, moves the body's energy and allows participants to connect with their truer essence. The goal is to help individuals recognize their own truth and ultimately experience healing, empowerment and love in their own lives.
After going through so much trauma, pain, exploration and healing in my own life, I felt it was crucial to start a conversation amongst men and women who are looking for something more, and give them a practice, teach them the skills and provide them with a technique that acts as a catalyst for change. It's important to me that other people know that their stories do not define them, that their stories absolutely can shape them but that they have a choice on how they allow them to affect the rest of their lives. I'm beyond grateful and humbled to say that I now work with many well-known meditation studios in the Los Angeles area, I work with private individuals and major brands educating people on the benefits of meditation, specifically Breathwork Meditation, and help people look beyond their fears to realize their true self.
Has it been a smooth road?
Has it been a smooth road…I guess my answer depends on the definition of a smooth road. I strongly believe, no, I'll say, I KNOW, that the Universe supports you in all of your endeavors. To me that means that the road is always exactly how it is meant to be. As I've been building my practice, signing new clients and opportunities, not every stepping stone is smooth. There are certainly disappointments, missed opportunities that I question or wonder about, and there's always more healing on myself to do which means triggers by other people, places, and experiences that teach me more of what I'm in need of learning. And then there's fear. All-consuming, paralyzing fear that I experienced when taking the leap of faith quitting my corporate day job with a steady paycheck and going completely into the unknown instability of working for myself. Fear that comes up when I allow myself to spiral down a dark worrisome path of potential future failures that haven't happened yet. But I'm not sure I see these as struggles as much as necessary, albeit sometimes difficult, experiences to be had in order to get me to where I am today. Mostly I've noticed that if something feels difficult, if something feels like a struggle it's either not the right thing for me or my business in that moment, or I'm getting closer to the truth and I'm standing in my own way making things more difficult for myself than they need to be. Struggles, obstacles, difficult situations all feel like signs or messages from the Universe and they're put in front of me for one reason or another, it's up to me to be open to seeing the lesson or reason that it's happening.
So let's switch gears a bit and go into the Breathe Accented Life story. Tell us more about the business.
I'm an Intuitive Healer, Writer, and Breathwork Meditation Coach. I use breathwork meditation and life coaching tactics to heal, inspire, and open people up to living their best, most authentic life. My practice, Breathe Accented Life, and because my business is me teaching and coaching people, soon to be just my name, Jenna Reiss, is aimed at helping coach people to a higher-state of consciousness, moving stagnant energy in their bodies, and working through subconscious and conscious blocks. Infusing my Breathwork, Meditation background and life coaching tactics, I work with clients through these blocks to help them achieve what it is they want to create/do or change for themselves and their lives. I am passionate about creating a practice and session that is right for your unique-self, and all work is centered around healing oneself, opening you up to come from your most natural state, a state of love, thus creating a better place for us all to live in.
What sets me apart is the simple fact that I'm me. Every energy worker, healer, teacher, or guide that I know has something different and powerful to provide. There is always something unique to give to the world just purely based on the fact that we are all different beings. My background, my energy, and my style as a teacher and a coach is reflective of who I am, how I identify with and how I show up in the world. To me that means my clients, classes, and workshops will always be held with the utmost love and compassion, I will always show up as the full embodiment of myself, bringing what I've learned and what I'm feeling energetically, and I always promise to read between your words, pushing you up against your comfort zone so you can step into your fullness and release old stories, when your body is ready.
What I'm most proud of with my practice is that it's a labor of love and intuition. I have clear goals and objectives, but when it comes to expanding my practice, I keep myself really open to however that is meant to happen for me. I am deliberate and clear with my intentions every year, what I plan to achieve, what my major goals that I'd like to accomplish by the end of the year are, but in terms of how they come to life, I allow my intuition and the Universe to guide me through and through. It's not always easy, I can get in my own way quite a bit if I allow it, but I always come back to the reminder that the way things are meant to unfold, is exactly how they will unfold. I'll never forget this moment I had with the Universe: I was coming home from my day job where I was miserable and looking for a way out, I was crying and had been almost everyday that week. I parked my car in front of my place, put my hands up in the sky and said out loud – "Okay Universe, please show me how this new path is going to be lucrative for me, how I'm going to support myself and my family on this". No more than 5 minutes later, I got a text from someone at my day job, and I had my first private client. From that moment forward it's been trusting the path the Universe has for me, and my practice, and ensuring that everything I do is lights me up, infused with endless love.
I'm also really proud to have followed this dream, to have followed my intuition. It would have been really easy for me to stay at my day job, to make good money, become the boss and allow myself to live life in mediocrity. I thank my body, my mind, my spirit everyday for supporting me in taking the action, both active and passive action that I needed to take to follow through on my dreams.
How do you think the industry will change over the next decade?
I see people getting sick and tired of "working for the man". They're exhausted working their passionless day jobs and are looking for more. As a result, more spiritual conversations are popping up everywhere as people question who they are, how they show up in life and what they want their life to be like. This is a beautiful shift that is happening, and I feel this is taking the spiritual and coaching industries into fuller, more robust territories. More and more people in and around Los Angeles are becoming healers, influencers are posting about their spiritual journey's and there's a lot of spiritual advice out there on what to do and what not to do. To me, with this shift what's becoming glaring more important is the reminder to stay with our true essence vs. coming from ego. When we can do this, we'll stay away from comparison syndrome, stay away from fear based actions and allow every individual to flourish in the way that is right for them. It also means being more selective about the information I absorb, the information I trust and repeat. It means trusting my intuition to tell me when someone is meant to be a teacher or a guide for me, and allowing the others and their information to fall away. And it means leaning more into TRUST in all aspects of life.
Pricing:
Corporate Sessions/Offerings, Private Sessions, Workshops, and Private Group Sessions all vary in costs. Reach out to me directly for more information.
Contact Info:

Image Credit:
Photographer: Rachael Reiss