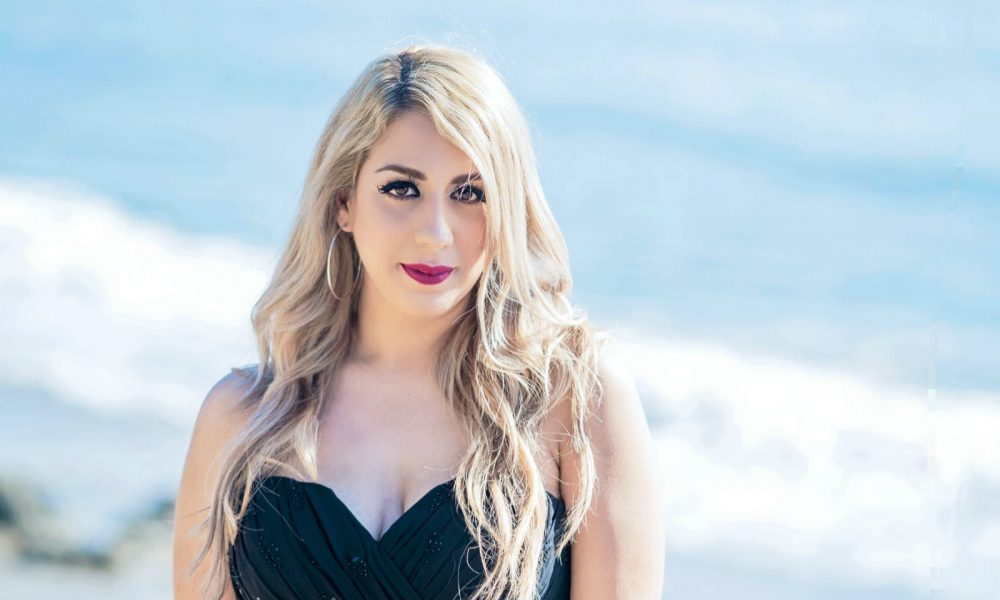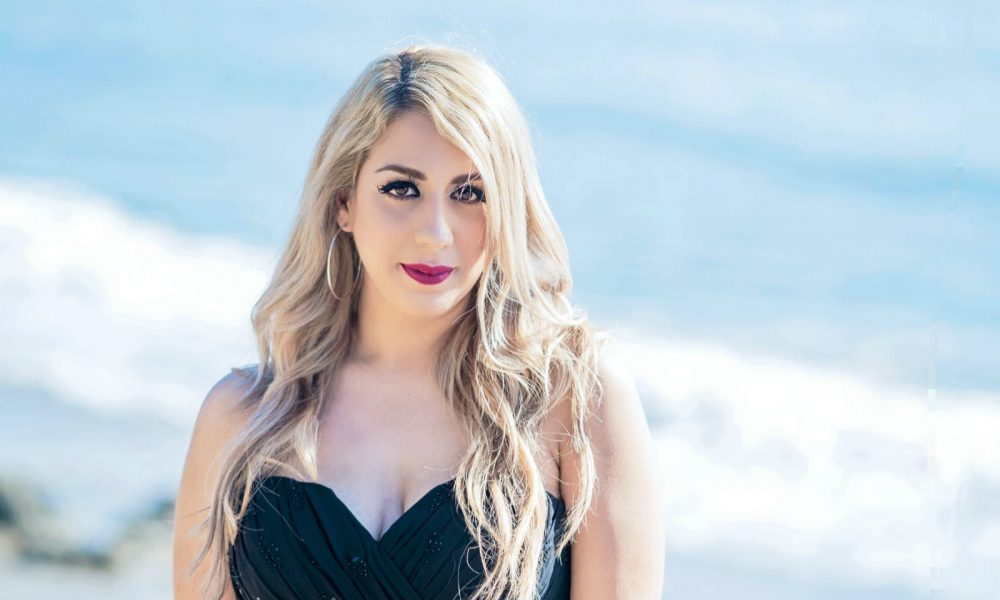 Today we'd like to introduce you to Hodaya Ben.
Hodaya born Hodia Ben Chimol is 28 years old, born and raised in Israel. She sings R&B, Pop, Soul, Gospel, Middle Eastern, Jewish, Spanish, and an EDM music with a "twist". Hodaya sings in English, Hebrew, Spanish, Italian, French and Moroccan. Hodaya was ten years old when she joined a musical group in Modi'in, Israel. When she was 12 years old, she performed with a musical group all over Israel in front of ambassadors including the Prime Minister, the President and performed in several national ceremonies. During that period, she started taking music lessons with professional teachers including Igal Israeli who held a B.A in musicology, composition and arrangements from Berklee College of Music in Boston.
When she was 16 years old, she was chosen to be the lead singer of an Israeli rock band. She performed with the band from 2007-2009 on a variety of platforms such as T.V. shows, concerts and national events with up to 50 thousand people. She also won the young bands competition. In 2007, she performed on the national children's T.V. channel. A year later, she competed in "Kolot ve Tzlilim" (Voice and Sound in English) on national television. At the same time, Hodaya was chosen to perform alongside ten singers in special expedition of Keren Hayesod to Ecuador, South America in which they played in front of Ambassadors from all over the world. After these experiences, Hodaya continued to participate and won several competitions in Israel. She was the winner of the competition, "The Singer of Central Israel". After that competition, she released her 1st single, "Farewell Letter" and music video to the radio and music channels. The single was a hit.
In 2010, Hodaya joined the Israeli Army. Hodaya was the lead manager of a musical group, she was nominated and awarded as an outstanding soldier. She performed in ceremonies and volunteered in Independence Day and Memorial Day for the soldiers and Holocaust Remembrance Day. During her military services, she took songwriting and composing lessons with Ohad Hitman. He is known for winning the 2015 Israeli theater award as a music producer for the theater.
In 2013, she became a professional singer at Fattal Chain in Leonardo Hotels all over Israel. She performed every day in front of the hotel audience and CEO's with a variety of songs. The musicals included Love Around the World and Beautiful Israel in languages including Spanish, English and Hebrew.
After her success in Israel, Hodaya moved to Los Angeles in 2014. She was accepted to one of the best colleges in the United States called Musicians Institute in Hollywood. She graduated in March 2016 with an Associate's Degree in Vocal Performance and was honored as an outstanding student award by teacher Debra Byrd. Debra Byrd has coached, judged and mentored on ABC, NBC, FOX, MTV, The Voice, American Idol, and the Grammy Awards. During her stay in Los Angeles, Hodaya sang for the Israeli American community. Hodaya performed with Harel Skaat "The Next Star – Israel" judge when he made his tour in Los Angeles. She performed at the "Hard Rock Cafe" in Hollywood, Sang the national anthem in front of ambassador at the Dolby Theater, and volunteered for performing in front of holocaust survivors and seniors. Hodia received a Volunteer certificate of appreciation from the Israeli American Council organization.
In June 2016, Hodaya represented Israel in an International competition for singers from all over the world in Russia – "The Black Sea". She won the 2nd place from all participants and an honorable award for the best original song and best performance. After her win, she got an award from Haim Bibas, a mayor and the head of the Union of Local Authorities in Israel. On July 2016, Hodaya was invited to be interviewed on the National Israeli Channel – Channel 1. In 2016 she worked with the talented producer Moisey Gorbatyi and was the lead vocalist for the soundtrack for the movie, "My Journey"; and received many acclaims from many musicians.
In September 2017, Hodaya was chosen to represent Israel in a big competition in Estonia, called "Laagna Laul" where she won many awards for her professional appearance and received a great score from the judge.
In September 2018, she established two representative choirs in Israel and began to teach Music and conduct choirs. In May 2018, Hodaya's choir was chosen to perform in the national ceremony marking the 70th anniversary of Israel on Mount Herzl. The performance was broadcasted on all television channels in Israel alongside the esteemed producer Ari Asner. Hodaya has been marked by professionals as one of the top leading singers and musicians.
In 2018 Hodaya was chosen to perform in several big events such as the opening performance for the most successful singer in Israel, Omer Adam at Airport City. A performance as a guest singer at the annual "Birthright" Mega Event at the International Convention Center in front of the Minister of Defense. Moreover, Hodaya was invited as a guest singer to the national competition for young singers called "Million Voices Festival" and a performed at the event and lectured a Master Class to competitors. Hodaya's single "Jerusalem", which was written in English, Spanish, and Hebrew was a huge success in the world. Additionally, it was played in the middle of a special interview with the President of the State of Israel, Ruby Rivlin. The song was broadcasted on radio stations such as Radio Jerusalem, Radio Kol Rega and was broadcasted on the Television of the State of Israel.
After her huge success, Hodaya is chosen to represent Israel in an international competition in Poland called "Rzeszów Carpathia Festival" happening on May 2018 and with the performance of the song "Jerusalem" with a full orchestra on stage. This competition is one of the greatest contests for young singers worldwide.
In January 2019, Hodia was a leading singer who represented Israel in "Christmas Talent League" international competition. Hodia performed the song "Hava Nagila" in a unique and special adaption and won first place in addition to the most special voice award for Christmas. One of the highlights of the career of Hodaya was winning the Princess award and 1st place one of the biggest international competition in Europe "Šlagerių festivalis". The competition was broadcast on national television in Lithuania and viewed in all of Europe. Hodaya competes with singers from all over the world who have been on the TV show "The Voice", "X Factor" and more.
Hodaya was working with "The Voice" Israel and was working with the official band of the TV show.
Since returning to Los Angeles in October 2019, Hodaya has performed in many private and public events. Hodaya is currently recording her album with Grammy-nominated Gemini Musiq who produced songs for the Jonas Brothers, Boyz to Men, Christina Milian Jackie Jackson, Shaq and Justin Bieber. Her first single "Me myself and I " will release in the fall of 2020. Hodaya is working on her album with the award-winning Drew Lawrence who co-wrote the song "Jar of Hearts" with Christina Perri. Jar of Hearts spent 31 weeks in the Top 40 and 48 weeks in the Top 75. It was later certified Platinum after shipping 600,000 copies. It was the 11th best selling single of 2011 in the UK. Hodaya envisions herself on becoming an international performer who inspires the joining of religions, socio-economics and nationality to find a common bond by her music. Hodaya is contracted with the Manager Ron Jones, the Cousin of Frank Sinatra.
Hodaya's commitment is to conveying the music and values of giving love and continuing to volunteer for Holocaust survivors. She has vision to establish a future music school for children from around the world suffering from financial difficulties and risky households. Hodaya has been invited to perform at the White House in Washington DC for National Prayer Day 2020 which was canceled due to the Covid-19 epidemic. Those days Hodaya is a part of a musical group "Harmony Trio" who release a cover for the hit song "Dance Monkey".
Overall, has it been relatively smooth? If not, what were some of the struggles along the way?
Entering the music industry at a younger age was challenging since my skills and talent had to measure up to adult standards. This brought forth incidents when I did not achieve the top prize. But, due to the support of my parents, teachers and music instructors, I developed an inner strength to succeed. In my early 20's being a soldier of the Israeli Defense Forces taught me resolve and discipline. So when Covid-19 embraced our society in a negative way and virtually all live performances worldwide ceased. I executed several live concerts of visual media platforms known as "Lock down in live" with the singer Israel Levi. It allowed me to perfect my skills and to expand my presence in the music industry. Regardless of the future picture of the music industry, I will be ahead of the curve bringing forth innovative concepts to reach my fans and the public.
Can you give our readers some background on your music?
My primary capacity is being a professional singer. I offer music preparation to other recording artists so they are able to reach their finest level of achievement in the recording studio. This is known as a vocal coach and I have expanded this concept to include instruction for aspiring artists of all ages. It is my mission to offer young folks in Israel a scholarship program to bring them to the United States during the summer months to learn the recording business in the capital of music Los Angeles. Hodaya takes great pride many of her students have performed all over the world and they either won or were in the top tier placement of the talent.
What is "success" or "successful" for you?
Success for me is defined as beginning a performance to an audience beset in total silence and within moments, the sound of their jubilation captures pure excitement and acceptance. I get the personal satisfaction of knowing I change the moods of people to one being very positive. Additionally, I take great pride in taking a young person with questionable confidence and delivering them to engaging in a command performance. Lastly, success is seeing the light at the end of the tunnel and knowing you got there by your own personal sacrifice, commitment and determination.
Contact Info:

Image Credit:
Mor Gabay, Hadar Media
Suggest a story: VoyageLA is built on recommendations from the community; it's how we uncover hidden gems, so if you or someone you know deserves recognition please let us know here.