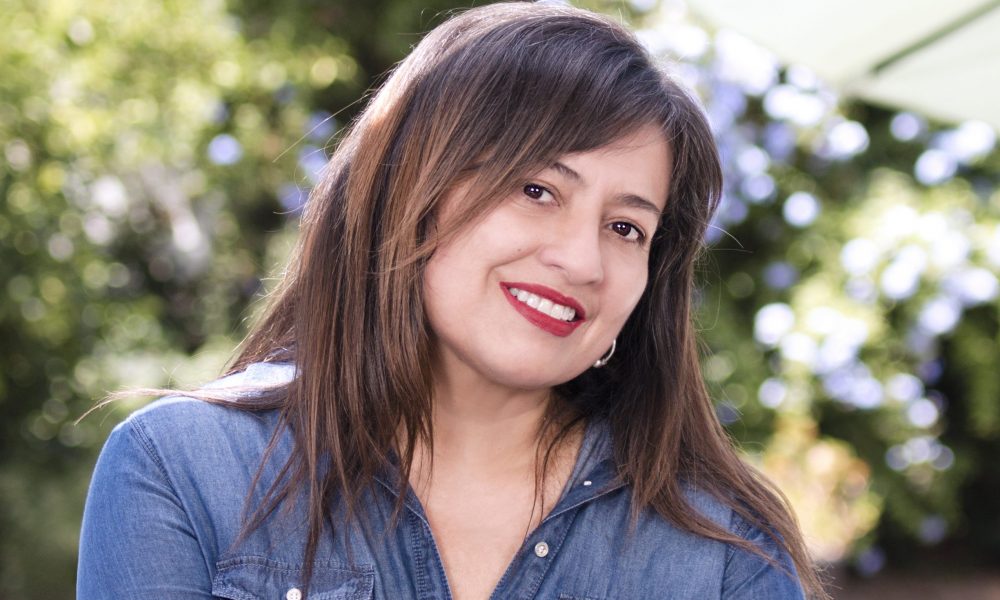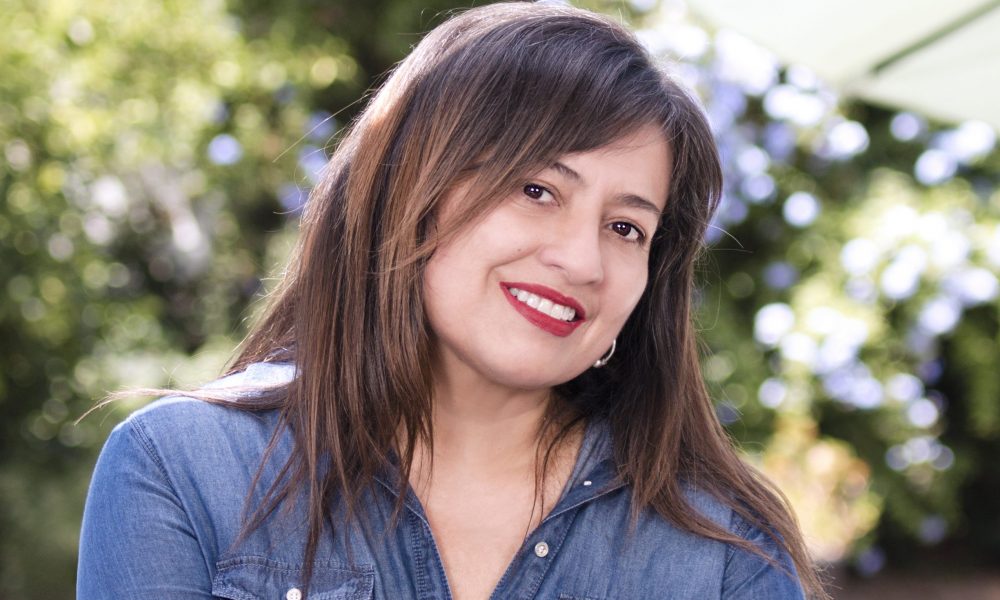 Today we'd like to introduce you to Sonia Alvarado.
Sonia, let's start with your story. We'd love to hear how you got started and how the journey has been so far.
Born in Santiago, Chile, my big journey began when my parents took a leap of faith and moved our family to Los Angeles in search of that mystical "American Dream". My two sisters and I were very young, I was in third grade. I remember my one concern, which I voiced to my parents; "How can I go to school when I can't speak English?" We were "like fish out of water" at first, but within six months we learned English well enough to make friends and began to feel at home.
My parents were very poor growing up and they built a strong foundation for us sharing their core values of hard work and perseverance. Also, with their unconditional love and support, they raised us to believe that we could achieve anything that we set our minds to. I watched my father take menial jobs to provide for our family as we settled in West Hollywood. There were trips back to Chile over the years, but for me, LA was home.
Growing up in West Hollywood, the TV and entertainment business permeated our environment. I was happy to embrace it. As kids, we had fun going to television shows like "Happy Days". Our classmates included actors and the Red Hot Chili Peppers. My very first job at age 16 was at the Preview House on Sunset Boulevard, a place where we did television market research.
In college, I took a TV production class, and fell in love with it. My sister, Sandra and I went on to complete Bachelor's Degrees in Radio/TV/Film at Cal State University, Northridge.
Without Hollywood connections (relatives in "the business") we had to start from the ground up. While in school, we did internships in little studios to gain practical experience. Even if we had to mop the studio floor and make coffee, we soaked up knowledge and built our resumes. I was also a CBS page, working on game shows, soap operas and award shows. My 15 years in television culminated with a job as producer of a weekly entrepreneurial show named "Making It! Minority Success Stories" on KTLA, channel 5. During my eight years there, I received 10 nominations and won three Los Angeles Area Emmy Awards. But the most rewarding aspect of that experience was meeting the 600+ minority business owners whose inspiring stories we featured on the show. From there, I left to pursue my own entrepreneurial venture. In 2001, my sister and I started a video production company named Aces TV. We produced corporate videos, and created documentaries to promote the work of non-profits that we are passionate about, like Project Cuddle, an organization that works to prevent baby abandonment. When our biggest corporate clients began to experience budget cutbacks, our sales suffered and my sister left the business to pursue other opportunities.
Where did my photography business come from? I have always been interested in all things artistic and photography was a creative outlet growing up. I shot headshots for friends even before I learned what an F-stop was.
The family also led me to shoot headshots. After working in the printing industry for decades, my father's employer closed shop and he found himself unemployed. My sister suggested that he and Mom try extra work in movies and TV. That eventually led them to act as principals in many commercials. I, of course, shot their headshots. At one time, my sister, brother, nephew and parents were all members of SAG (Screen Actors Guild).
I bought the name for my website, headshotLA.com in 2003, but I only shot headshots part time until 2015. The loss of my father (Abraham Alvarado, my hero) after a 10-year battle with Alzheimer's disease changed my perspective on life. The disease devastated the family.
Helping to manage his care and spending time with him during his last years had been a primary focus for me. Then there was a long adjustment and grieving period, and the clear realization that life is precious and short. I started thinking about the things that give me joy, like the ability to spend more time with family, friends and my four dogs. That's when headshot photography came into focus as something that I wanted to do. I also pursued selling the LIGHTWALKER® on Amazon, a belt with light that I invented to walk the dogs at night.   Both businesses allow me the flexibility I want. I plan to produce more music videos and documentaries, but I'm favoring headshots because it's a lot less stressful and I'm enjoying the work.
We're always bombarded by how great it is to pursue your passion, etc – but we've spoken with enough people to know that it's not always easy. Overall, would you say things have been easy for you?
A smooth road is rarely the path of an entrepreneur. Business is always a challenge, there is great risk and responsibility when you are in charge. A quote from Napoleon Hill comes to mind; "Feel the fear and do it anyway." Taking the risk can lead to rewards, but you definitely can fail. By interviewing hundreds of small business owners on TV, I learned that the successful ones usually had many failures along the way. They told me that they were thankful for the failures because they gained experience, life lessons and personal growth. Still, it's scary not knowing if your company will generate the income needed to pay the bills every month. That part is not fun.
Why did I choose to compete in Los Angeles, the city which I'm sure has the largest number of headshot photographers in the world? Because I love it and I have the ability and experience to offer a great service to my clients.
Anyone can buy a camera and study the technical aspects of producing an appealing photograph, but a successful headshot is so much more than that. First, I love people and my sincere interest in every individual is real and apparent when I meet a client. I understand that a headshot is extremely personal and the photo shoot is something that can create a lot of anxiety and even dread. Being photographed can make us feel vulnerable. My goal is to make the person comfortable, create a positive experience, which leads to great results in the images we create together. I am happy to spend an hour or two with a person, teach them to relax in front of the camera and show them how great they can look through my lens. I want to over deliver on their expectations. There are so many people who start our meeting by saying that they:
– Hate to take pictures
– Never look good in pictures
– And they are being forced to take a picture for business
I welcome the challenge to prove to them that those preconceived notions are a thing of the past.  In the end, they often tell me that they love the way they look in the pictures and they had fun.  It's reciprocal; I look forward to every shoot and enjoy it too.
I have a lot to offer, but getting clients to find me in this vast ocean of photographers can be difficult. I will continue exploring social media channels to promote and advertise my services. Recently, I included my company on Yelp and Google so that clients could write reviews about their "Headshot LA" experience.
Last year there were personal events that affected my ability to focus on work.  I lost my beloved dog, Derby who was 15 years-old.  Then, I looked after my mother as she battled cancer and underwent a serious surgery. Thankfully, she is a strong woman and is now doing well.
Now I'm free to tackle the hurdles and continue on my entrepreneurial adventure.
So, let's switch gears a bit and go into the Headshot LA story. Tell us more about the business.
I shoot headshots, it's what I love and what I'm good at. I always aim to capture a person's essence in my images. I want clients to feel good about themselves, knowing that what we create together is their best face (actually many faces).
During my last nine years working as a television producer, one skill that was critical to the success of the show, was my ability to create an environment and rapport with each person that would make them comfortable in front of a television camera. Most of my "stars" had never been on TV before, and it was my job to ease their nerves so that they could articulate and share their personal stories of struggle and triumph on camera. In comparison, getting someone to embrace a photo camera is a breeze.
When clients are at ease their personalities come through in photos. That happens naturally if I make a real connection with each person. I make sure that their eyes are expressive, giving us a glimpse at who they are. I give the client previews along the way and they gain the confidence of knowing that we're on the right track. Photography is a wonderful art form that allows me and the client to collaborate for a successful outcome.
They may be apprehensive at first, for some it's as scary as visiting a dentist, but I assure them that it doesn't hurt at all. In fact, they will probably like it. The environment is comfortable. Most of the shots you see on my website were done outdoors on my 16,500 square foot lot. It's a pleasant environment that offers a variety of good backdrops.
We also have the option of shooting indoors, or at nearby locations like the university (5 minutes away) or Lake Balboa Park (3 miles away). I am open to traveling to other areas if requested.
I like to combine natural and artificial light for very flattering looks. Since no two people are the same, I aim to find the perfect set up and lighting style for the individual client, taking into account their appearance (hair color/complexion/wardrobe), personal goals for the headshots and individual preferences. I advise them on wardrobe choices for the best style and colors.
If you come to take business shots, I suggest that you also bring a casual top because we often have time to shoot your social media headshot for personal use as well. I want you to get great value from your photo session.
Business executives, entrepreneurs, realtors, actors, singers, graduates, pretty much everyone benefits from a great looking headshot. Whether you're looking for your next job opportunity or a soulmate, that special shot that represents you is often a first impression that can captivate your audience to want to learn more about who you are and what you have to offer. It has to be aesthetically pleasing and reveal your essence.
Though the atmosphere is casual, I am aware of the importance of a great result and that clients are trusting me to deliver a critical product. I take that responsibility seriously. I know  that the shots have the power to potentially help someone get a job interview, a dream date or an audition. I also hope that they print copies for their loved ones to frame and cherish. We're capturing a moment in time that deserves to be preserved with a quality picture. One day when we look back, it would be nice to know that our image was documented in more than just a low megapixel blurry selfie.
The feedback from the clients is extremely rewarding. It starts when I show them shots right in the camera, and they get excited to see themselves looking good. That immediate gratification is a bonus for both of us. Then they follow up with emails telling me that they have a hard time narrowing down their choices because they have too many favorite shots. That's a good problem to have and I'm proud to know that they appreciate what I do.
I get some requests for weddings shoots, but (sorry) I don't work weddings.  I'm shooting more headshots than videos to lower my stress level and improve my quality of life, and the idea of shooting a wedding is pretty stressful.
I have expanded my service to include senior portraits, photos for social media and dating profiles. Several clients have told me that their new pictures have led to more dates… I love it!
Has luck played a meaningful role in your life and business?
I'm lucky that my parents gave me the chance and confidence to fulfill my dreams. They wanted their children to have the opportunities they didn't have, and instilled in us the value of education. My three siblings and I never doubted that we would get a college degree. After all, that's why Mom and Dad worked so hard to reach the land of opportunity. In my opinion, Los Angeles is the best city in the world.  It is vibrant and culturally rich with diversity, creativity, art and beauty.
I am an avid traveler and have visited 14 countries. Still, there's no place else I would rather call home. I am where I was meant to be.
The sun is shining almost daily and I can go outdoors and do what invigorates me. Every work day is as unique as the people I photograph. What I do is fulfilling and there's joy in it. I usually avoid LA traffic, which is a definite plus. As I sit here by the pool with my three dogs, I can truly say that life is good.
Is it luck? It all happened thanks to my wonderful courageous parents Fresia and Abraham Alvarado. We can't choose our parents, so for me it was luck; I hit the jackpot in that department.
Pricing: (special rates for VoyageLA readers)
Headshot Session – $125 1+ hour, 100+ shots, online gallery, ownership of all shots, downloadable in high resolution, 3 detailed edits
Business Headshots at your office – $160 (additional people $50/ea) 2 edits per person, private online gallery for each
Dating/Social Media Special – $170 – Headshots, and full body or 3/4 length lifestyle photos, at my location or a park near me, 4 edits, ownership of shots, online gallery, downloadable full res
Contact Info:
Address: North Hills, 91343 less than 1 mile West of 405 FWY
Website: www.headshotLA.com
Phone: 818-743-9493
Email: headshotlosangeles@gmail.com

Image Credit:
Sandra Alvarado
Getting in touch: VoyageLA is built on recommendations from the community; it's how we uncover hidden gems, so if you know someone who deserves recognition please let us know here.