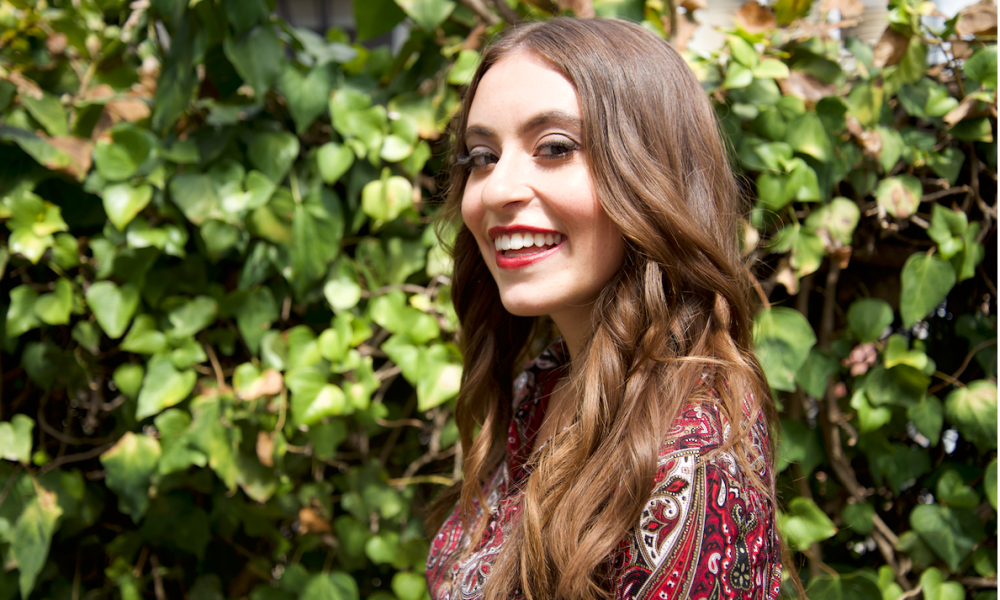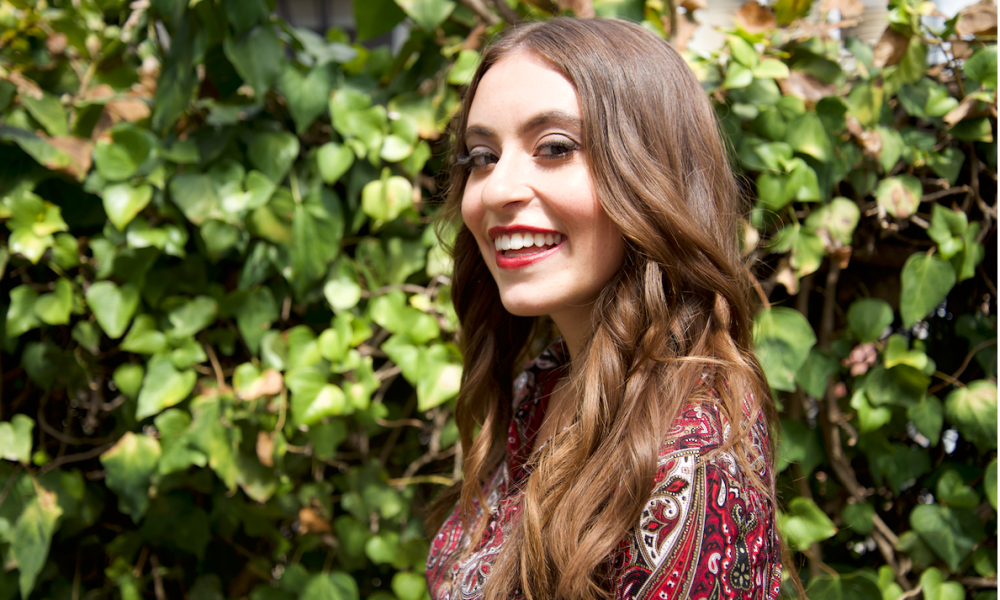 Today we'd like to introduce you to Gina Omilon.
So, before we jump into specific questions about your work, why don't you give us some details about you and your story.
I started as a ballet dancer as a child. That was my ultimate dream, but my mom got sick with cancer and I was pulled out of it. So, I began acting instead because I could do that through the school arts programs. Acting stuck. Starting in 9th Grade, I began traveling nationally, and then in 10th Grade, internationally. I was going to high school while flying back and forth to LA. Once I graduated high school, I moved down here for college. I've been in LA ever since, with a six-month stint in New York City. Oh yeah…I'm from Canada. That's a fun part to know. So I was traveling in high school from Canada to LA, the UK, etc.
You always hear about adults saying there were signs of why they wanted to be a doctor or a lawyer. When I was 5, I wanted to be a teacher, a waitress, or a hairdresser. That's what my kindergarten journal says. But, all of our home videos are of me dancing and singing to Barney, with other kids who would become the household names of Selena Gomez and Demi Lovato. I knew every word and every step. I'd dance in front of the TV in our living room. So yeah, guess we could say I was destined to perform from the beginning. Isn't it funny how life works like that?
We're always bombarded by how great it is to pursue your passion, etc – but we've spoken with enough people to know that it's not always easy. Overall, would you say things have been easy for you?
I'm pretty huge on hindsight. So, although it may not feel like a smooth road in the moment, I look back and see how blessed I was to have doors open and closed for me. I have had to work my butt off for every little thing. Not only in auditioning and booking roles, but also continually filing papers to stay here in the US. This is my home now and I have to work harder than anyone else so I can stay here, just on a legal standpoint. But I have been very blessed to have made the right connections and walk through the right doors at the right times. I think hindsight is a powerful outlook because then we don't stress as much in the present when doors get slammed in our face (and so many will.) But we can have faith that there was a reason. It may not feel smooth all the time, but God is paving the road ahead for me as it happens.
This probably makes it sound like my road was easy. It was and is not. But I think perspective is important. I have days where I cry in my shower. I tried to sit and cry in my shower once, they do that in the movies. It hurts. The water pelts you. So I don't do that. But I like to remember that there is something at the end of the road.
I think the hardest part is what you give up to be here. I love the movie La La Land because I think it is a very accurate picture of the sacrifice that comes with pursuing a dream in Hollywood. Very rarely do you get the family and the relationships, along with the career. You get a lot of struggle and you deal with most of it by yourself. I've missed my little sister grow up. I've missed a lot of years with my parents. If I stayed in Canada, I probably would have been married. But instead, I pay per month in rent what could buy me a house back home while crying watching This Is Us by myself every Tuesday night. But, I am pursuing a career that excites me and ignites a passion inside of me, and it's what I'm naturally good at. So, it's a give and take sacrifice. Maybe in an alternate reality, I would have chosen a simpler path, but this is the one I was meant for in this lifetime. So, the road has not been smooth, but it's my road, and I'm smoothing it out as I go. And when I think about all I have been able to experience, it's unreal. I'm 25 but my life story sounds like I'm double that. I'm very very lucky. Blessed really. It's all a give and take.
Tell our readers more about your work, for example what you're most proud of and what sets you apart from others.
I am an actor and writer. I love doing comedy. My ultimate goal is to work for a decade on a sitcom like FRIENDS or HIMYM. Sitcoms like that aren't just weekly television, you grow up with them. For instance, I grew up with Glee. I was in the same grades as the characters were every season, and you get attached to their lives because you can relate over such a long period of time. My best friends and I here in LA call ourselves Monica (me), Rachel, and Phoebe. We instantly know the stereotypes we fit into because of Friends. Television can be really awesome sometimes, and I hope to be a part of a show with a lasting legacy. Then I can give viewers the same feelings shows have given me, but also have the opportunity to continue to grow up with a cast and grow closer with them as our lives change over the span of many years. That's a unique feeling that many people don't get to experience.
When I'm not acting or auditioning, I am writing. I was a writer on the upcoming television series Soci-Circle, which is going to be turned into a platform app for young girls. A positive app where girls can communicate with their struggles or experiences with other girls their age. I also have written and produced multiples plays, one which just wrapped at Theatre of NOTE in Hollywood. No Joke was a satire on immigration and social media. One of our reviews said the play was as quotable as Mean Girls. Tina Fey is a huge comedy idol for me, so that was an unreal review to read. We sold out 50% of our shows and were asked to extend, so it was a really strong run. I'm super proud of my cast and crew. The next piece I'm going to write is a feature that I have been thinking about for a while. I finally figured out where I wanted to go with it so now I'm ready to start getting it down on paper.
So, what's next? Any big plans?
My plans are to hopefully stay in the US as long as they'll have me. I live in Hollywood now, but I want to eventually make Huntington Beach my permanent home. Not just my weekend getaway spot. I love it there. It reminds me a lot of home because people are a little more patient, respectful, and easy-going compared to the city. Plus in high school, I always imagined living there so, I'm just making it happen.
I want to keep acting and writing down here. My goals are to book that sitcom, and get the feature I am going to start writing, produced and made by a major production company. I have three feature films I want to write, including this one, so I will be busy for some time writing everything going on in my brain.
A lot of the powerhouse sitcoms we had have ended in the last two years so it will be time for a new one…I hope to be on board. Until then, I'll be working hard and having fun while doing it. If you're not enjoying what you're doing at the lowest level, you aren't going to enjoy it at the highest. That's what I hope for anyone. Pursue your dreams, even at the lowest of levels. That will make you happier than anything else – money, clout, anything. This life is long, you have to have a fire within you, otherwise, it's a long span of mehhh and what ifs. Don't let yourself wonder what if. Don't settle. Just do it! And that can be a career, but also family and lifestyle choices. If you fail, pick yourself back up and start again. And if the dream changes, then change. It's okay!
Contact Info:

Image Credit:
Jessica A Robles Photography, Steven Jones Photography, Joanna DeGeneres Photography
Suggest a story: VoyageLA is built on recommendations from the community; it's how we uncover hidden gems, so if you or someone you know deserves recognition please let us know here.