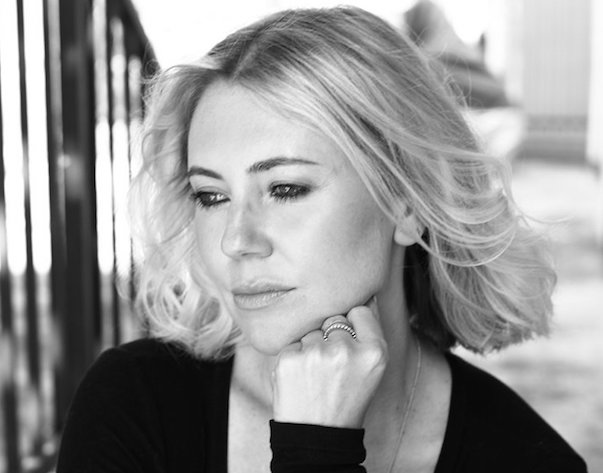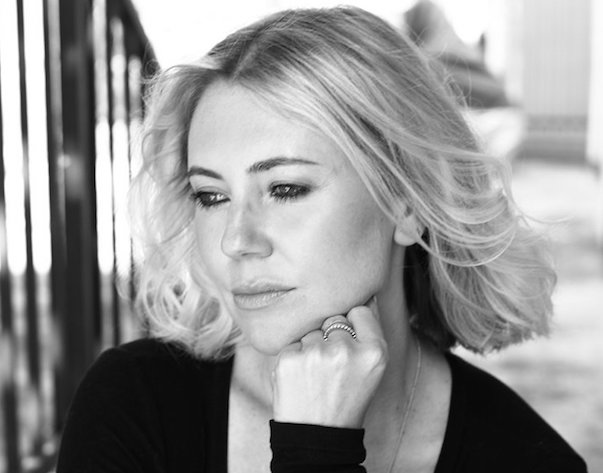 Today we'd like to introduce you to Georgii Speakman.
Speakman is an Australian who has been living and working in Los Angeles, CA since arriving in the USA in 2013. Since this time, she has significantly contributed to the Los Angeles and USA business community by working with USA startups, and/or companies looking to experience change; in a senior level Business Development and Marketing Executive capacity; across entertainment, technology and disruptive media; having been hand selected to either launch new divisions within existing leading organizations, or build a company in her respective role from inception. Not only has Speakman secured exclusive, 'first to market' roles within these organizations, but she has worked with and for some of the biggest, and most influential leaders in the industry. In addition, these organizations have been at the forefront of the business community and been influencing industry in a new and innovative capacity.
All companies and associated projects lead by Speakman have not only been cutting edge, and market leading, but also due to the innovative and progressive nature of the service offerings that the organizations she's employed by, have provided (IZEA, Roc Nation, the projects*, Black pills). Speakman has operated in more of a 'behind the scenes' capacity – generating opportunities, and publicity exposure for her employers, clients and related projects; gaining them mass visibility. These have included, but not been limited to (Variety, TechCrunch, VICE, Business Insider, Deadline, LA Times, Hollywood Reporter, Perez Hilton, TubeFilter, Fast Company, Magnetic Mag, and The Zoe Report to name a few).
Speakman has been invited to speak on, and moderate at various panels and leading conferences in the industry (i.e., Silicon Beach Festival, Worthy Women Conference, Digital LA, Digital Hollywood, Ambition Entrepreneurial Program, Digital Entertainment World Expo to name a few). These panels have addressed subjects within the disruptive media, tech, entertainment, and influencer marketing arenas. Speakman has also written for publications, such as West Hollywood Lifestyle Magazine, and hosts a radio show (OTV) via Dash Talk X, Dash Radio – the largest digital radio station in the country.
Has it been a smooth road?
It has not been a smooth road, but it's been an incredibly rewarding one. There have been multiple challenges faced and endured: From visa and immigration processes, procedures; expenses and hold-ups. Through working for very challenging personalities. Being a single immigrant from Australia with no family in the country; sometimes the stress has taken a toll in addition to lacking support from either a partner or family in close proximity. On the surface; Los Angeles seems to be the same as Sydney or aspects of Australia, but culturally – the Australian's and American's can be quite different.
There are micro nuances personally and professionally that differ us; and it takes time to integrate and really understand the culture, or how the American's think, feel and see the world around them. The business landscape is different – especially the entertainment industry, which is its own beast. My father said to me in advance of arriving into the country; "Georgii, just because you speak the same language; it doesn't mean you're going to understand what each other is saying" – and that statement has stood to ring true on multiple occasions across several situations!
And of course; there are layers to the integration process, which seem to be ongoing. But I enjoy the challenge; the learnings and the growth on all levels. I'd be really bored otherwise.
We'd love to hear more about what you do.
I've worked in management consulting (strategic human resources; recruitment and executive search); public relations/communications; strategic business development; marketing, branding, social/digital; content, influencer, and experiential marketing: In the agency, within my own company; brand direct and in startup capacities. Having a diverse cross-section of skills and experiences have made me incredibly adaptable, malleable and high functioning across different environments.
Having worked in so many 'startup' capacities; or where an organization is seeking 'change'; it's seen me have to wear many different hats; collaboratively and in very high pressure; high demand environments. All this does is see you grow; learn to understand what different departments or sides to any business needs might be; how you can support their efforts, and what you need to focus on in your respective capacity in order to add value across the board. The exposure I've had to date allows me to quickly identify the problems in any workplace or position, and apply the focus required to achieve the desired results.
I've also had the time of my life hosting a show called 'OTV' or 'OUT.LI.ER TV' via 'Dash Talk X' on 'Dash Radio' – the largest digital radio network in the USA, with 10M+ engaged listeners. This allows me to have conversations with artists, creatives, executives across entertainment, tech, innovation, disruptive media, and social impact; in and around Los Angeles' creative community. This is a "love job": I learn so much from doing it. I get to engage new individuals in the industry doing great things, and it challenges me to think and see the world, and people around me differently.
Is our city a good place to do what you do?
I'm obsessed with LA. Still after 5+ years here; I am driven, inspired and motivated to continually engage in the ecosystem of LA. It is an affordable city in comparison to Sydney, London or New York. The weather is incredible (and of course, if you are craving the rain, snow or wind – you can just travel interstate over the different seasons); which makes it very easy to literally 'rise and shine' every single day here. You have beaches, hiking trails and multiple places to visit within the state that all have their own unique offering(s) for weekend or holiday getaways.
The lifestyle balance is amazing; it encourages health, fitness, wellbeing; and so much creative collaboration. Everyone in LA is doing multiple things; pursuing multiple projects, which generally makes the majority of people out here really interesting to engage with. I've never encountered so many multi-dimensional; multi-talented human beings in one city. I feel like everyone in LA has something very cool, unique and special to offer. There is an amazing creative and thriving energy in LA that supports startups; cool and new ideas; cross-collaborative projects and more.
LA also sees you encounter numerous challenges, such as competition; someone always wanting your role or position; multiple companies or individuals doing similar things to you; which just forces you or your company to work harder, better and more; or think of ways to innovate; cut above the noise; or align with complementary businesses or individuals. And so for me personally; I like the balance of absolute creative freedom here in LA (anything goes), along with the challenges. It keeps you on your toes. It makes you curious, hungry and open to continuous growth.
To be honest, there's nothing I can rule out specifically as something that LA needs to improve. No place, no environment will ever be perfect; it's only ever relative to one's own needs, wants, desire and goals. It's a matter of preference (i.e., if you prefer the vibes and energy of a New York vs. a Miami vs. a Hong Kong vs. an LA for example). LA is undoubtedly my personal preference. To me, it's by far one of the greatest cities in the world: It has it all – beaches, grit, grime, beauty, nature, space, creativity; it's highly international and more.
Contact Info:
Getting in touch: VoyageLA is built on recommendations from the community; it's how we uncover hidden gems, so if you know someone who deserves recognition please let us know here.