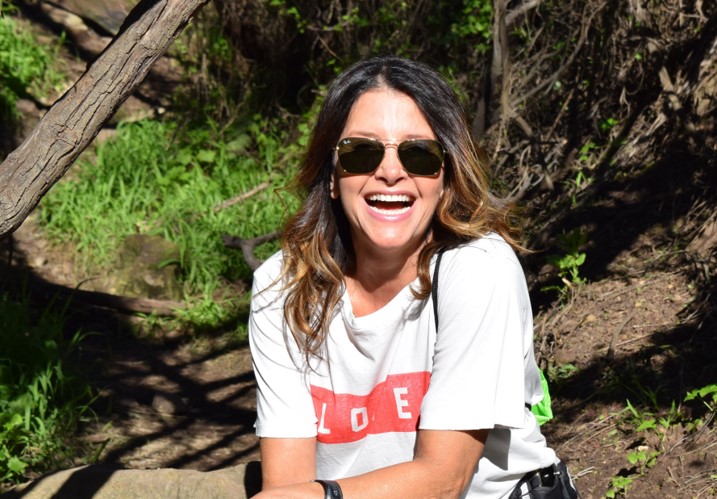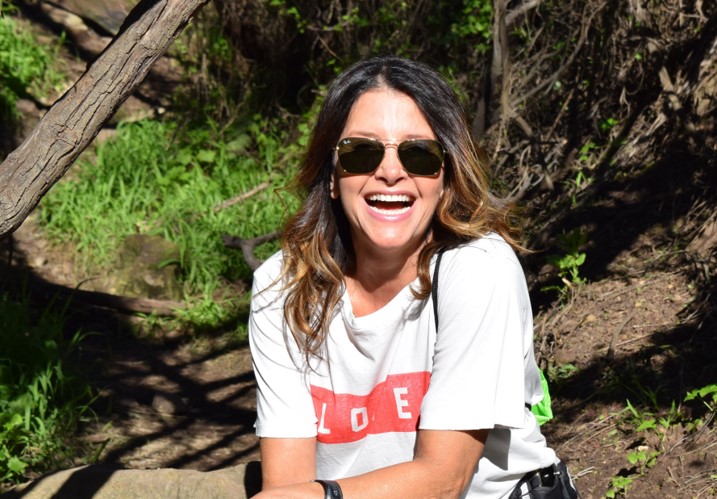 Today we'd like to introduce you to Lisa Taitelman.
Lisa, please share your story with us. How did you get to where you are today?
I am a mother of two incredible kids, a stay-at-home mom, and a wife of 22 years to an amazing partner and friend. It was after the loss of my mom, over 22 years ago to cancer it took all my strength to forge ahead. In that time of unbearable grief, I started on my path of self-discovery and self-love and learned how a hike changed the trajectory of my life as I once knew it.
Although I felt dead inside, I knew I had to get out of this overwhelming feeling of despair and grief. A friend suggested I get outdoors and go for a hike with her. I didn't know at that time how this hike would change the course of my life.
I started hiking 20 years ago, alone, with my dog, my husband, with friends and my kids. With each step I took, I learned more about what hiking had to teach me. Hiking forces you to go within, be in the moment and be away from the noise in our lives. It puts you in the present moment because you are forced to be there, to be raw and real with yourself and with others. I noticed that when I hiked and was out in the wide-open space, breathing fresh air and surrounded by beauty and nature, I started to feel better mentally as well as physically, I was getting stronger in my body as well as my mind, and I started to heal. I found mind-body connection, and it was on the top of that mountain that I started to feel alive again. Hiking is about the goal, it's a form of nourishment you give to yourself, I call it my moving meditation, my moving therapy.
I wanted to shout out this experience to everyone I knew what hiking taught me, how it changed everything for me. And it can for you too. I started to think about all the people I can empower with what I learned so they don't feel alone in their struggles or challenges, all through the healing power of nature and being outdoors.
I went back to school a couple of years ago to become a Transformational Certified Health Coach, through Health Coach Institute and it was here that I found my own trail, working with women to bring out all their goodness.
Today, I am the founder of Finding Your Trail, a unique hiking empowerment program that guides small groups and challenges them physically, mentally and spiritually through hiking, connection, and meditation. The focus is geared toward finding one's truth out in nature through self-discovery, and self-love. FYT is a community and has been featured in local magazines, Thrive Global, podcasts, and local newspapers.
What is Finding Your Trail?
It is a program about the transformation of the mind, body, and soul. Small groups of participants (around 12) work together for up to 12 weeks through hiking or similar movement. The basis of this program is physical exercise, spiritual awakening (meditation), and emotional connectivity (conversation and sharing) – the evolution from week to week is profound. Each week is designed with an intention. Along with your choice of movement, there may also be an activity or action step to accompany the week. The weeks are designed to build upon the previous lessons and teachings. As each participant starts to peel back their emotional layers and dig deeper within, the magic starts to happen.
I have always felt pulled to do something greater, to be part of a movement and to create real change. I felt for quite some time that something was missing in my life, and it was that I found my own voice, and by using my voice, it has helped others find their own.
What I have learned through my education and life experience is that showing up as myself, and speaking from my heart, a ripple effect has been created. A deeper connection with women who crave more in their own lives.
Today, I am committed to helping others in "finding their own trail", their truth and their passion all while I am fulfilling my own by building this awesome community through the these incredible trails in our own backyard. I no longer feel something is missing and I am excited for you to be on this journey with me!
We're always bombarded by how great it is to pursue your passion, etc – but we've spoken with enough people to know that it's not always easy. Overall, would you say things have been easy for you?
No! What I have to come to learn is that we cannot do this alone. For a lot of us moms, particularly stay-at-home moms like myself, we lose our identity in many respects.
We are always helping everyone else, our kids, our husbands, our careers, and even our pets! We tend to always put others first, and what happens is we end up at the bottom of the totem pole and sacrifice a great deal for others. What I have found is that when this happens resentment, frustration and unhappiness builds, and it affects everyone around us. Why not make ourselves happy first, now there is a thought!
But then, I thought to myself. "How would anyone take me seriously after being a stay at home mom for over 18 years.? Can I go back to school at the age of 53? SO, that is what I did. But I still felt this nagging feeling of how can I now call myself a Health Coach after being a stay at home mom for 18 years? This is when the fear sets in and self-doubt, you know all those lies we tell ourselves why we can't do it. Did I have fears? Hell yes! But what I have found is, it is not our fears that define us, it is what we do despite our fears.
I had spent two years going to back to school and struggled with all the knowledge I learned, I was in many different lanes and had a difficult time trying to find my own path. I was beating myself up. This was the struggle for me, I soon found out that I had to be still and quiet and hike alone with my thoughts to get the clarity I needed.
This is when a fellow health coach noticed me at a retreat and how stuck and frustrated I was. She asked me a very simple question that changed it all for me, and that was "what brings you joy"? I told her hiking and being out in nature and she said that is what you need to incorporate into your coaching, and that is where your heart will shine and be your authentic self.
Wow! The lightbulb went off and in that moment, I started to really TRUST, and BELIEVE in myself because that is when everything shifted. I started truly trusting in me and the universe was right there to help me! It all starts with you and your beliefs. We MUST trust ourselves because that is when the magic begins.
We'd love to hear more about your work and what you are currently focused on. What else should we know?
I am a Transformational Certified Coach and the founder of Finding Your Trail, a unique hiking empowerment program that guides small groups and challenges them physically, mentally and spiritually through hiking, connection, and meditation. The focus is geared toward finding one's truth out in nature through self-care and self-love. FYT is a community and has been featured in local magazines, Thrive Global, podcasts, and local newspapers.
When the program became so in demand, I designed a licensed version that can be packaged and branded for like-minded businesses to increase their offerings across the globe. Many health coaches have reached out to me to take this program into their own towns, make it their now and to add to their own programs.
FYT is a community and I am so very proud of the connections and relationships I have made because of this program. I have witnessed firsthand new relationships and bonds that have been formed because of me! I love to see the girls around town having lunch together and hiking together even when our group sessions are done!
I truly feel we live in a world of disconnect and lost the art of togetherness. FYT gives me that togetherness that I feel we have lost, this deeper connection with other women.
Sometimes just getting outside and connecting with others and really BEING there is enough of a destination,
What were you like growing up?
I have always been a self-questioning curious person who loves people and being together. I have always been into fitness, eating and cooking healthy food, and hanging out with my dogs. I have always had a dog, if you want a friend for life, get a dog!
Growing up, I always loved to travel with my family and friends and is where I feel most fulfilled. I have always cherished the simple moments of the day, a hike in the mountains, a walk with my dog, eating fabulous food, reading a good book, and just hanging in my home with my family is my favorite time of all.
I was always interested in creating change in the world and to make a difference. It just took me a little longer to find it!
Pricing:
$597 -FYT 6 week hiking program
Contact Info:

Image Credit:
Palisadian Post, Thrive Global submissions, podcasts, Lisa Statt
Getting in touch: VoyageLA is built on recommendations from the community; it's how we uncover hidden gems, so if you know someone who deserves recognition please let us know here.