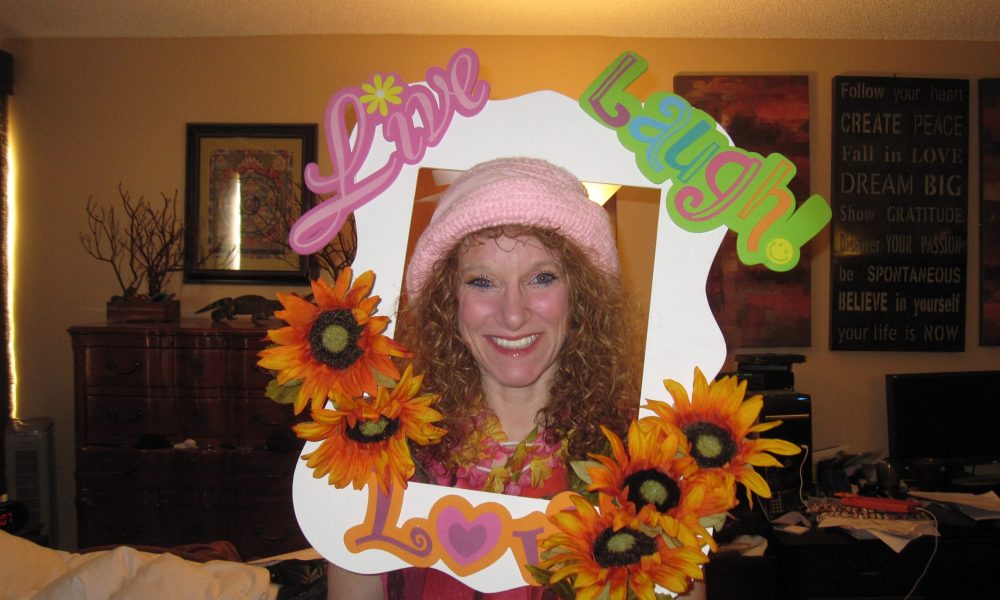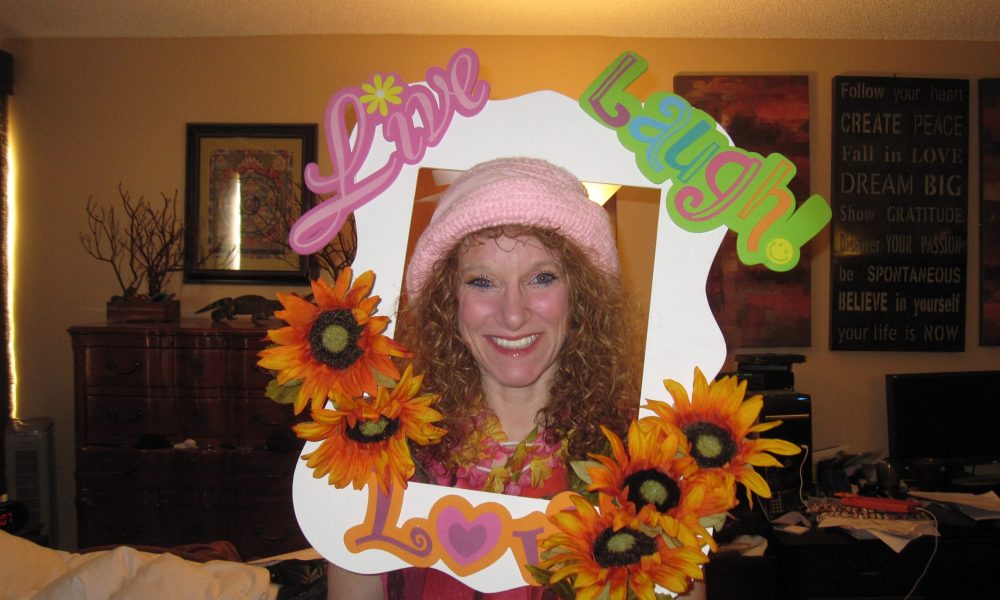 Today we'd like to introduce you to Elisa Kotin.
Elisa, can you briefly walk us through your story – how you started and how you got to where you are today.
I am an Event Planner, a World Traveler, and Writer. I have explored 80+ countries across all 7 continents. Travel is my passion and Event Planning is my career. I am incredibly fortunate to love both.
My first 2 month backpacking trip through Europe fueled my curiosity and quickly branched out to Africa and Asia. Sharing my passion as a World Traveler is incredibly important to me. I want to inspire others to fulfill their travel dreams. Living with Wanderlust is awesome, but truly fulfilling when you get up and go!
I love to interact with others that understand my obsession for foreign culture so I created two monthly Meetup groups, "The World Traveled" and "Outdoor Adventures in Travel" with a combined membership of over 1800 members.
Storytelling or Real?
My stories often sound far-fetched. From Cholera in Zimbabwe to broken toes in Bolivia, I always have a snippet to share. As a Travel Blogger with integrity, I am always honest about my experiences. Where my stories sound unbelievable and over-the-top, I am always authentic! I've just had a very exciting life!! Just look at my photos and video!
Animal Interactions
A gorilla hit me in Rwanda and a chimp climbed up my back in Uganda before carrying it into the forest where we lay side by side grooming one another. The pig I purchased for a Village in West Papua led to a feast in my honor with warriors. Riding an ostrich in South Africa was hysterical which was followed by a caged shark dive and a caged crocodile dive. I kayaked with whales in Antarctica and went Piranha fishing in the jungles of Brazil. I have played with lions, cheetahs, leopards, orangutans, a panda and have been chased down by an angry elephant!
Aerial, Water and Action Sports
Bungy jumping has had my heart palpitating numerous times, where sky-diving (always tandem) has been spiritual. I somersaulted out of a plane at 14,000 ft., and used a face mask for oxygen before plummeting out at 18,000 ft. My favorite is Aerobatic flying. I actually rolled a plane 4 times all by myself and my pilot maneuvered an inverted flat spin while flying us in a Pitts Special! Flying is a thrill and I have been hang gliding, jet-packing, parasailing, gliding and in addition, flew the Fly by Wire in New Zealand.
My other happy place is being on or in the water so I am always kayaking and I love to white water raft. I have survived "The Toilet Bowl" on the Zambezi, "The Bad Place" on the Nile and Kaituna in New Zealand. So, due to my love of water and wildlife, I have swam with manta rays, sting rays and manatees as well as a pod of over 600 dolphins.
One of the most unique sports I have tried was Zorbing in New Zealand, which was a hoot and a half! Repelling Sipi Falls (325 ft.) was a sought after rush and I enjoy caving, tubing, bobsledding, 4 wheel driving and more! There is definitely a bit of an adrenaline junkie in me!
Local Interactions
In Timbuktu I danced with Tuareg's at the Mali Desert Festival and while in India I roamed with Sadhu's and snake charmers at the Maha Kumbh Mela. Yelling "Wa, Wa, Wa" while trekking the mountains in West Papua, Indonesia (formerly Irian Jaya) allowed me safe entry to the villages. Dancing at the local Sing in Papua New Guinea ended in applause. Passing out give-aways to the village chief ended with an exchange gift of his Penis Gourd. Ethiopia holds my favorite village story to date with a Matriarch that inquired how I breast feed my cat! My blog features this must read story!
Other Noteworthy Credits
Appearances on 9 game shows, 3 talk shows, 2 reality shows and 3 news broadcasts have afforded me great air time. I have appeared in several newspapers and The San Fernando Valley Business Journal featured me as an entrepreneur. The Los Angeles Sunday Times Travel Section has promoted my presentations for travel organizations which include The Network for Travel Club, The Adventurer's Club, The Traveler's Century Club and most noteworthy, my own travel group, "The World Traveled" and "Outdoor Adventures and Travel".
Sharing the Experience
As stated, sharing my passion for travel motivates me to meet other like-minded adventurers. My Meetup groups engage members monthly with a variety of informative topics and I pass on information from partnerships I build with travel companies. Exciting monthly give-a-ways expose new products to assist in making travel easier and more fun!
As a researcher that has planned and created my itineraries, I am enthusiastic and happy to share my expertise. Presentations are available on a variety of topics from destination slideshows to traveling solo and safety travel. Unique travel tips are always part of my appearances!
My photos have appeared on a number of sites and in a variety of publications including overseas. Museums have showcased my photos and geography classes around the world have shared my photos with their students.
The Dream
I fantasize about having my own travel show to inspire viewers to live out their travel fantasies!
If you are looking… I'm your gal!
Overall, has it been relatively smooth? If not, what were some of the struggles along the way?
My road has been rocky, windy, split, narrow and straight.
Starting with my family and childhood, I overcame obstacles that would warrant me as survivor. There was a lot of trauma that made me insecure but very strong. Each time I fell, I found a way to get up and look for another solution, path or passion.
My childhood was very difficult. At 16, a man broke into my home when my mom and I were both home and that forever changed me. Just years later, I was held up at gunpoint by two men, with them putting the gun to my head saying they were going to kill me. My sister's suicide prompted my very first backpacking trip to Europe.
Losing my job in the 1994 Northridge earthquake led me to Indonesia and my mother's death was followed by my first two month trip to Africa. My mother said just an hour before she died, I know in two months you will be on a plane to Africa. I actually left 7 months later but she was close.
Being diagnosed with Lupus was just another… really? Pain from the time I was young made school difficult and it is a miracle I graduated college. Bulimia often took over my life until I found Overeaters Anonymous in 2011. What a blessing! I floundered through jobs and decided that temping allowed me the time to venture off and explore the world.
I would leave for as long as I could, come back home to Los Angeles and start over again.
Certainly, it was not the kind of life style that many American's understood. But, I could not get enough. I would see a photo or hear a story that would spark my curiosity and I was off researching and planning.
As a solo adventure traveler, I have planned most of my trips to really delve into the cultures I wanted to experience. I feel so much joy when I am traveling. When I teach duck, duck goose to village children and sing in classrooms and share these priceless moments around the world, I feel peace. It is my purpose. Travel saved my life!
Please tell us about The World Traveled.
The World Traveled is Authentic. The company's primary goal to inspire, encourage and motivate!
The World Traveled will offer tools and information that will help you define your passion. With global expertise, we specialize in travel to Africa and Asia. The founder, Elisa Kotin has traveled to all seven continents and over 80 countries with trips as long as 6 months. We share our experience and expertise of the globe.
Dream
Imagine
Go with intent.
Live without fear.
Define what gives you purpose.
Ask questions. Seek out the answers.
Don't wait for it. You can Make it happen
Take the steps to needed to see the world.
Explore yourself and the world around you.
Use your senses. See, hear, touch, smell, taste.
Don't live on the sideline. Jump in and experience life.
Be a positive, committed ambassador of your home country.
Be loyal to those you meet on the road. You only have your word.
Be determined to learn something new every day and never give up.
Find your inner passion. What drives you? What makes your heart full?
Be open to possibilities and be willing to do what it takes to live your dream.
Experience cultures new, different and exciting. Learn about those around you.
Be adventurous. Let your inner self be guided by the unknown and the unexplored.
Desire and faith will lead you to experiences greater than anything you could ever imagine.
If you had to go back in time and start over, would you have done anything differently?
The chance to start over is an interesting proposition. I would have studied photography in school and purchased a better camera from the very first trip. I would have hired a web designer to create my site adding photos with tags to every picture. I would have made my journal entries that I wrote in my books entries to an online site. I would have taken courses in social media to really understand how to build a following. I would make it a priority to post one tweet, one Facebook post, one Instagram photo daily and one blog entry at least weekly. I would have created the company sooner with a defined goal and purpose. I would have written several books on my experiences. I could have had a book series. Trauma and survival, Living with Lupus and Travel. Most importantly, I would have gone sooner and stayed longer.
Contact Info:

Image Credit:
Elisa Kotin
Getting in touch: VoyageLA is built on recommendations from the community; it's how we uncover hidden gems, so if you know someone who deserves recognition please let us know here.