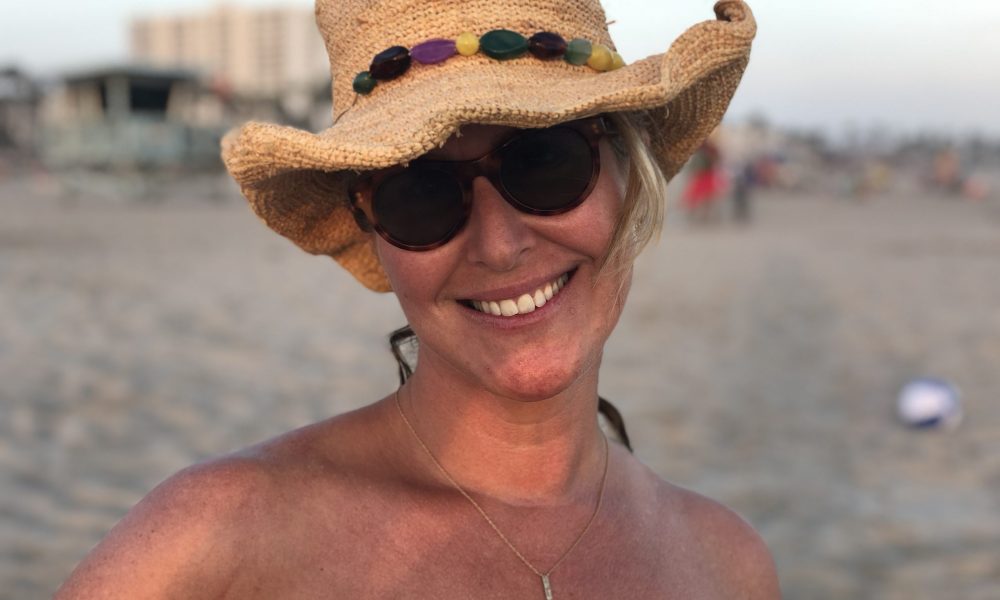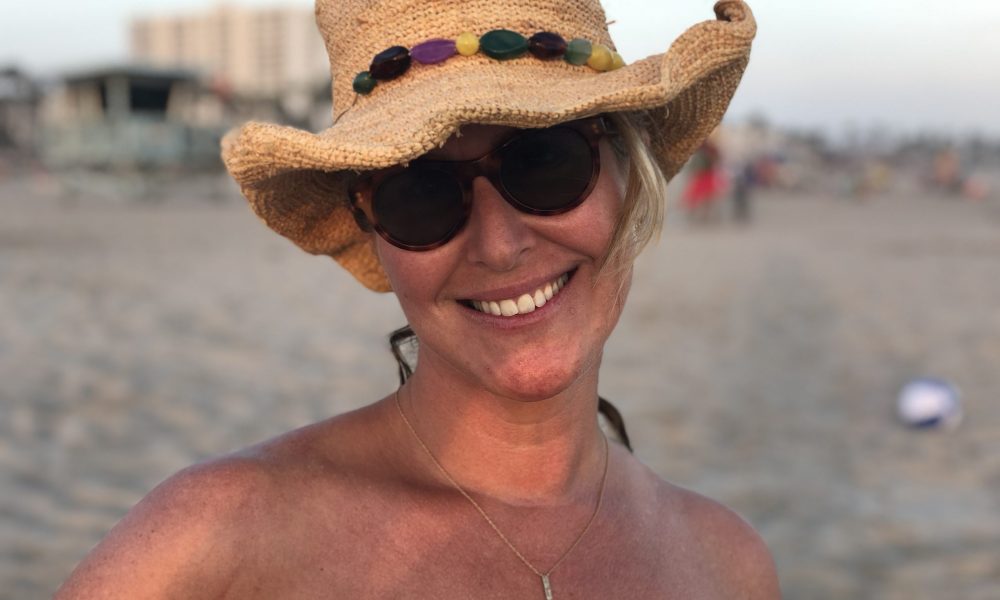 Today we'd like to introduce you to Elana Horwich.
Elana, let's start with your story. We'd love to hear how you got started and how the journey has been so far.
I was born in Beverly Hills, into a family of disciplined high achievers. My father Jim, a math-nerd and Harvard Business School graduate, founded a successful manufacturing business, and my mother Ada, a Berkeley-educated Peace Corps alum, was a therapist who became an avid political fundraiser. My parents are well-known philanthropists in the Jewish community.
I'm the second of three daughters – my older sister is a prominent cardiologist, married to a transplant surgeon, and they have two brilliant children. My younger sister is a therapist and parenting teacher, married to an über-mensch who volunteered for the Israeli army, and they're raising three bilingual daughters on a gluten-free, dairy-free diet, i.e. the Los Angeles dream.
And then, there's me: by seventh grade, I was on a parallel path toward greatness, achievement, societal and parental approval. That year, I ran for student government, delivering an improvised speech in rhyming couplets that won me a landslide victory as student body president at Hawthorne Elementary School. Then, at Beverly High, I was the only freshman on the varsity soccer team. On my own initiative, I sought out and gained admission to a competitive East Coast boarding school, where I graduated cum laude. During summers, while my peers hung out at the Century City Mall, I volunteered in impoverished Latin American villages, building latrines. My senior year, I earned early acceptance to Brown University. Ivy League, here I come!
And then, in my sophomore year of college, I chose to upend my life completely.
THE EPIPHANY
I'd heard that nobody had a bad first trip, so I decided I should try psychedelic mushrooms with my roommate. As their effects hit me, I fell into a hysterical laughing fit. Like a child, I wanted to go outside and play in the park. It was Spring Weekend, the quad full of students hanging out, goofing off, drinking beer, tossing frisbees. A mis-thrown frisbee flew my way, and I saw it move towards me millimeter by millimeter as if time had slowed down. Without even pausing my conversation, I calmly and easily reached out and caught the frisbee, left-handed. (Until this point, I'd been an awkward, two-handed "pancake-style" frisbee-catcher.) That catch gave me the confidence to believe the epiphany when it came.
At the time, I was majoring in playwriting, taking Italian classes because my years of Spanish guaranteed me an easy A. As my roommate and I sauntered through the RISD Museum gardens, the epiphany took form. I realized with a sense of absolute clarity that I needed to write about life and love – and the only way to do that was to have experiences away from academia. It was the voice of destiny speaking within, and it felt natural because somewhere in my most private thoughts, I had known this all along: I had to go abroad. I would take the few thousand dollars I'd saved from a summer job at my father's carpet business, combined with some bat mitzvah money, and I would head to Mexico, study the Aztec language Nahuatl, find work under-the-table, fall in love and have adventures.
The day after I told my mother my plan, after she recovered from her conniption, she had a completely random encounter with a friend, who had just happened to hear about a live-work opportunity for an English-speaking student in Rome. If memory serves, my mother's exact words were, "You're so fuckin' lucky!" Italy hadn't even been on my radar. But the plan fell so easily into my lap, and I had already taken two years of Italian, so I figured why not – and accepted immediately.
You can tell the difference between a true epiphany and a misguided pipe dream because a pipe dream will hit wall after wall. With a true epiphany, the universe becomes your enabler, conspiring with you to make it all come together.
ITALY
I arrived in Rome by train, and the moment I put my feet on the platform, despite the filth and squalor of Termini Station in 1995, inside my head I heard myself say, " I am home." Unfortunately, a week later, everything fell apart. My host family had a lot of rules, including a curfew, and that wasn't going to work for a 20-year-old free spirit newly arrived in a city full of cute boys on Vespas. I couldn't stand to stay under their roof, so I moved into a disgusting hostel near the train station. Desperate for better digs, I reached out to my high school friend Jen's family, and they set me up for a month in their Tuscan villa, Geggianello. (Good thing I went to boarding school, where people's family just happens to have villas in Tuscany!)
So, there I was, all alone in the enormous stone farmhouse. The caretakers, Maria and Roberto, had a separate apartment, but they'd come to check on me periodically, asking if I needed food or firewood. I refused to let them wait on me – I already felt guilty staying there alone, like a princess in a castle. The least I could do was make my own food. Furthermore, the kitchen there was amazing: dark, Italian wood cupboards; a huge, antique wooden table, topped with marble; modern, high-end appliances, and a view of the expansive chianti vineyards right outside. I couldn't wait to cook.
The only issue was, my cooking repertoire began and ended with toaster oven tortilla pizzas. My mother had never cooked – she was a strong, independent feminist raising three girls in the height of the Gloria Steinem era, and in her mind, that precluded domestic duties in the kitchen. So, our family ate out and defrosted. A lot. I didn't even really understand where food came from. When my friend Maria Micelli came to school with a sandwich made from her Italian mother's homemade bread, my mind was blown – you can make bread?! I didn't know homemade food until I was 13 years old when Angie came to work for us as our housekeeper. This Carribean kitchen badass rocked my grandmother's recipe for Shabbat brisket. Despite the Heinz chili sauce and Lipton's Onion Soup Mix, it tasted like love and felt like home. For my teenage years, it was dormitory fare and late- night, greasy grub. I'd never learned to cook.
But in Geggianello, the ingredients were so fresh, so good, that in all honesty, it was impossible to mess them up. Everything I made was the most amazing thing I'd ever eaten. It was magic. Perfection was inevitable. Each tomato was so sweet and ripe that when I made a sumptuous pasta sauce, I couldn't help but drink half of it before the noodles were even cooked. I made dessert by cutting up a pear, cooking it in a little water and a handful of Chianti grapes I'd picked from the vines outside. I don't have words to describe the taste, but the image of the velvety purple juices bleeding their way down the pears is etched forever in my memory.
I was determined to thoroughly taste and savor every ingredient available to me. By learning to recognize the subtle difference in flavor between fresh and jarred tomato sauce, fresh and aged pecorino, I was not only refining my palate, but I was learning to eat slowly, mindfully – to eat well.
When Jen's parents Irene and Malcolm finally arrived, everything changed. I was happy to have the company, despite the fact that my access to the kitchen was now curtailed. That's because Maria took over. Let me tell you if I thought my food was good because the ingredients were so delicious, Maria showed me what you could do if you really understood how to use those ingredients. She grew up with them. She knew their flavors, their textures, their moods. She knew how to make them all sing the same chord. Ribollita, vegetable puddings, nouvelle potatoes with rosemary, spaghetti with a simple tomato sauce, her meat sauce that made every nerve in my body dance, her chicken liver crostini al vin santo that made me want to roll on the floor shouting MAMMMMAAA – that became the basis for my definition of good food.
I loved living in Tuscany, taking walks down the cypress-lined dirt roads, breathing in the fresh countryside air, and snacking on the figs off the neighbors' trees. I enjoyed spending my free time drawing in the expansive gardens of the villa. I even got to participate in la vendemmia (the harvest), picking chianti grapes for 100,000 lira a day (50 dollars). Jen's parents encouraged me to stay. But I had to go back to Rome. It held an irresistible draw for me. I was determined to get to know it, to live there and discover myself there.
In Rome, I found work in bars. The Dog and Duck was a tiny British-style pub in Trastevere where I'd throw parties, taking home 30 percent of the profits. One day, in walked Federico, a gentle, gray-eyed romano who knew everyone in the place. We fell madly in love. We even adopted a street dog together, my beloved Dulcinea.
Italians joke that the number one reason couples break up is that the woman doesn't cook as well as the man's mother – fortunately for me, Federico's mother was a mediocre cook. That gave me an opening. I felt supported, safe to experiment and play around in the kitchen without being judged. I discovered that the kitchen isn't a place for the subservient – my Italian girlfriends showed me that through cooking, women can demonstrate their strength and creativity, and command respect. That's sexy.
My favorite part of the day was when I walked to the Campo de' Fiori market to choose my produce. Despite my skimpy budget, I'd never felt richer: I was living in Rome, cooking beautiful meals for a man I loved, young and alive and ready for whatever the world threw my way.
Unfortunately, what the world threw my way was heartbreak. Federico and I broke up. I hadn't completed a word of the magna opus on life and love that I'd come to Italy to write. And I had no plan.
LOST AND FOUND
For the next few years, Dulcinea and I wandered. I finished my bachelors in Providence, then moved back to Los Angeles where I taught in an inner-city school. My classroom was in a church basement, with an unnecessary wall dividing the room, so that I could only see half the students at a time. They were unruly, to say the least. The head of school grew up in a tough Irish family and encouraged me to be severely strict, but spending my days as a disciplinarian just didn't feel like my calling.
I began questioning my purpose in life on a deep, existential level. So, naturally, I became an actor, and by "became an actor" I mean I moved to the East Village in New York to chain-smoke cigarettes in a studio apartment. I did fall in love with Chekhov and physical comedy, but I couldn't stand the rejection that's 99% of an actor's life – so I went back to Italy, back to the safe confines of academia.
I earned a Master's Degree in Florence, then realized that I wasn't meant for academia. So, as my parents freaked out, I went to Northern California to study Ancient Thai Massage. Then back to Rome to practice bodywork, organize historical tours, and lead yoga retreats throughout Italy. I was all over the place. Another Italian heartbreak later, I returned to LA and started teaching again, and on the side, I performed stand-up comedy. Fast forward, several years later: surprise, surprise, I'm unemployed.
To say that I was depressed about the situation was an understatement. I had tried everything, and I hadn't found anything that fully fed my soul. Sometimes, I'd go out for dinner with my parents, and they'd run into their friends. "Ah, you must be the cardiologist!" the friends would say. I'd shake my head. "The therapist?" they'd ask. Alas, no. I remember my grandmother saying to me, "You're gonna write a book one day. I know it!" And I almost cried because I wanted to believe that she was right, and yet I had absolutely nothing to write. I was the fashla, the fuckup, the family disappointment.
Finally, in a fit of despair, I decided to own it. I gave myself permission to not have to figure it out and set out to do the one thing I hadn't yet tried: nothing. I wouldn't do anything at all. If I didn't want to answer the phone, I wouldn't answer it. I didn't have to exercise or even leave the house. I took all types of pressure off myself so I could discover what moved me on the deepest level. I sat comfortably in the question itself. And while doing nothing, I spent my days reading cookbooks, shopping at the market, and cooking for cooking's sake.
It became clear that I wanted to work with food. It was the first thing I thought about when I woke up in the morning. I didn't have much confidence in my cooking yet, but I figured I was at least qualified to deliver food to friends who needed prepared meals. It was only when my client Jen Stein asked me to cook my recipes without olive oil for fear that it was fattening, that I realized I was an artist, not an employee. You can't cook good food without olive oil, and the Italian in me was not going to pretend otherwise.
So, my plan failed. But before I could plummet again into deep despair, the universe delivered an answer. A friend who'd eaten at my house many times surprised me by saying, "I'd love to cook, I just don't know how."
Without even thinking, I replied, "I can teach you."
"Yeah, but I just don't have the feel," she said, fearing that focusing on a law career had somehow obliterated any kitchen instinct.
"Oh don't worry," I said. "I can teach you the feel."
And with that, I opened my fridge to find a bunch of dinosaur kale, the larger version of what they call cavolo nero in Italy, and we began to sauté garlic in a pan with olive oil and red pepper flakes. Though I had to give her arm a few gentle yanks to prevent it from picking up her cell phone during crucial moments, she stayed present with the process. We cooked my favorite brown rice spaghetti al dente, tossed it in the kale, and sprinkled it with pecorino romano.
The next day she called me, inspired. She and her mother wanted to pay me to teach them to cook. Was I free the following week?
I most definitely was!
I sent out an email that said "Only Two More Spots in a Cooking Class," a blatant lie. Six people signed up, trusting the overachieving Horwich name.
I called the class "The Quick Six Fix" and taught the aforementioned Pasta al Cavolo Nero, Rosemary Spiked Cannellini Crostini, 12-Minute Chicken with Herbes de Provence, Roasted Cauliflower with Lemon, and Guilt-Free Blueberry Cobbler – recipes that are now in print for you here in this book.
After only one class, my students were confidently making food with stellar results. Everyone begged me to teach another class. I sent out a second "Two Spaces Left" email and typed out more of my recipes. This time, ten people enrolled.
Teaching a willing adult to make simple food didn't seem remotely challenging to me. I'd spent years struggling to inspire tired, hungry adolescents to find a personal connection to the wonders of ancient world history at 8 o'clock in the morning. Cooking with eager, paying adults in a classroom stocked with wine, cheese, and chocolate – it was a no-brainer. Mostly because I'm not a morning person. I finally had a vision, a goal, and I was willing to work hard to make it happen
Slowly but surely, word got out. It seemed that everyone who came to class came back for more and brought friends. Students requested different kinds of classes, asking me to teach them to cook dishes that I myself hadn't even mastered. Fortunately, I'd developed a sophisticated palate while living in Italy. So when students asked me for a fish class, for example, I could accept the challenge, even though I had no idea how to cook fish. (That's right, I filled up my first fish class with paying customers before I had any recipes!) And then with my palate, my kitchen instincts, and hundreds of recipes to dissect in both Italian and English, I experimented and figured out exactly which ingredients and processes would create memorable fish dishes that would be easy for my students to replicate at home.
Eventually, East Coasters caught wind of my classes via happy photos in Meal-and-a-Spiel-branded aprons on Facebook. They wanted the kind of food they saw in the pictures: healthy, vibrant, California-Italian, and they wanted to have fun with me, Meal-and-a-Spiel style. I booked a ticket on miles, packed a suitcase full of aprons, and hit the road from Boston down to Miami, staying with friends along the way.
THE COOKING SCHOOL
Meal and a Spiel is based in Los Angeles, in my parents' large kitchen in Beverly Hills, usually on Monday and Wednesday nights. The classes begin in the early evening, as cars pull up to the house and park beneath a canopy of trees. The door is unlocked, so students can let themselves in. (I always know when a first-timer arrives because they ring the doorbell.)
My parents usually make themselves invisible, but our dogs (Dulcinea and AJ (RIP) and now Ezra) stick around to welcome people and put them at ease. I start the evening out with a cheese board and a glass of prosecco to loosen the energy. Everyone takes a stool around the kitchen island, and students go around the room, one by one, stating their first names and their level of comfort in the kitchen. I don't ask what anybody's profession is, so it sometimes takes me years to find out that I've taught a celebrity stylist, a famous jewelry designer, or a senior executive at Snapchat. Within the context of the kitchen, I don't care. I don't want any sense of competition. I want mutual support.
By the time our introductions are finished, I've learned everyone's name by heart, which always impresses the group. For me, learning up to 20 new names at once is a crucial part of my job. The best way to teach someone is to love them, and the first step in loving someone is to learn their name. It's how to make someone feel cared for and safe. (If you choose to join our online community, please introduce yourself!)
When I introduce myself, I tell the story of how my mother never cooked a meal in our lives, which shocks my students because they're sitting in her gorgeous kitchen. I tell them how I learned to cook – the story you've read above – and how I believe everyone can learn to cook. Some of my students are intimidated by the kitchen. Others simply never prioritized cooking, as they made their way through law school or launched a real estate business. Still, others spent a lifetime cooking tirelessly for their families and are looking for new inspiration.
People come to me through word of mouth. I wouldn't have it any other way. It guarantees a friendliness, warmth, and sense of community in my classes – and that no one steals my mother's crystal. Some students show up every week for months on end and then I see them once a year for tune-ups. Some come every few months, while a handful comes only once, go home to make every recipe successfully, and decide that's all they need. People have different ways of digesting what they've learned. Some of you will read every recipe in this book, others will find a handful of favorites, and that's enough. So far, I've really only had lovely, wonderful students – no duds in the bunch – and that includes you!
A SENSE OF PURPOSE
I now see that everything that unfolded for me on this journey had a purpose. I had to teach history, because I needed to understand how to connect people to the roots, to the tradition of what we're doing. I had to to be a bodywork because I had to feel with my own hands how energy moves through people and how emotional energy gets stuck. So much of what I do is dissolving the fear and stress people have around cooking, so that they can enjoy it. I had to study acting because I needed to learn how to be open and how to engage a group of people. I had to learn how to be playful, so I could inspire others to play in the kitchen. I had to do stand up so I could lose all fear, so I can write and deliver honest, vulnerable and entertaining spiels. I had to learn Italian so I could read every last Italian cookbook. And I had to be a bartender, so I could teach my students to make a fucking awesome skinny margarita.
Eight years ago marked the birth of Meal and a Spiel. I now dedicate my life to teaching women and men of different generations to cook healthy, home-cooked meals throughout the country. Inspired by Maria, who adds love to her food so that it's not just tasted, but felt, I believe that cooking can bring significant healing to our society at large. All food should bring us back home to a quiet place inside of us that is a total comfort, unconditional love, relaxation – a sigh of relief after a long day.
Twenty-odd years ago, on the quad of Brown University, I had an epiphany, and left for Italy, to truly experience life and love. I assumed I would ultimately write about romantic love, with deep insights into the mysteries of life. I didn't realize that the book I was destined to write would be about something as commonplace as food. But I believe that in the everyday act of cooking and eating, we can find profound revelations, opportunities to grow the spirit, and the most beautiful connections with our fellow human beings.
I cook with love and I teach others to cook with love because it's my mission to create joy, playfulness, and connection. By holding this book of life and love in your hands, you're joining our community. I'm so happy to have you here."
Overall, has it been relatively smooth? If not, what were some of the struggles along the way?
In my own words, getting to the point of creating this business and writing this book has been an incredibly challenging journey. At so many points along the way, I felt deeply defeated. I couldn't imagine a life worth living without a sense of purpose that utilized my unique gifts and talents- teaching, performing and entertaining, sharing, healing, giving, connecting, my love of travel and languages. But there isn't a job description for that in the world and I had no idea at all whatsoever that my love of cooking and experimenting in the kitchen would ever be the unifying element, giving me the opportunity to carry my inner self forward into a passionate career.
Specific obstacle about the book- I wrote a book proposal years ago in order to get a book agent. This is a very hard thing to acquire. I had been advised to write a book on healthy snacking since it was a niche subject matter that hadn't been tackled much yet. I had 6 agents wanting to represent me. That was fantastic, but when we submitted my proposal to publishers I was rejected by all my top choices. The feedback I got was, "we love her voice but she doesn't have a big enough platform"…basically, that I don't have enough Instagram followers. This was both incredibly encouraging and incredibly disheartening. On the one hand, my humor and philosophical musings had captivated them, yet, on the other hand, I'm a classroom teacher and not a social media guru…how could I ever compete? It wasn't even the book I wanted to write! I tried to create online cooking classes as a way to grow my platform and social media accounts, but ultimately I was spending so much money on trying to get the attention of publisher and, again, it wasn't what I really wanted to do. As a lifelong teacher and one who has taught thousands of people to cook over the last eight years, I know exactly what people need in a cookbook in order to become confident, intuitive cooks. So, I said fuck it!! I'm tired of waiting for people to give me permission to create the book I want to create and tell me when to create it. I decided to self-publish! As a result, I have gotten complete creative control- both in content and design, which I love. I got to hire a comedy writer to be my creative editor, and both the photographer and stylist that I love working with here in LA – ones that can capture my vision and help me share it more beautifully with the world. I didn't write the book that a publishing company believes the public will buy – I wrote the book I passionately believe people need and want…one that will entertain, appease fear, explain why and how recipes work, free people from perfectionism and inspire everyone to get playful in the kitchen to great success.
Please tell us about Meal and a Spiel.
At the most fundamental level, I am a teacher and at it's most fundamental level, Meal and a Spiel is about teaching people to cook. What separates my cooking classes apart from others in the city is that they are hands on. This is not a demo class. Furthermore, I don't set up stations so people can follow recipe instructions on their own and then share creations with the rest of class. Absolutely nothing is prepped in advance and we all chop and cook everything together. It seems like total chaos and the kitchen is a huge mess, but I am keenly managing all of the details and personalities so it all comes together well. Space gets tight, food almost burns, trays are flying in and out of the oven, mistakes are made…. but this situation mimics what happens in everyone's home kitchens. Dealing with the unforeseeable is necessary to become a confident cook. Students often remark that their favorite part of a class is when something goes wrong- that's when they learn the most! Plus, it's way more fun this way.
I travel throughout the country teaching cooking, particularly in Boston, New York, and Miami. When I asked clients why they wanted me to come from LA to teach them – I mean why couldn't they find a teacher where they are? – the answer was they wanted to have fun with me in the kitchen. If that's what my job is, teaching people to have fun in the kitchen, well then I can see no better way to learn to cook than that.
As for food, I am known for my knowledge of Italian culinary principles, but also for my healthy California approach. I'm all about olive oil and keeping it light. Aside from Italy where I lived for years, I developed California-style recipes for many of the cuisines of places I have traveled to like Mexico, Thailand, India, etc., I have food intolerances and have since I was a kid, so many of my recipes naturally appeal to others with allergies or specific food preferences. Not only Californians are watching their sugar, dairy and gluten intake now, much of the whole country is. That said, I believe in balance, so you will find a chapter in my book called "Pasta That's Better than a Restaurant" and one called "I Can't Believe it's Not Pasta" with recipes such as No-Noodle Lasagna and One-Pan Sweet Potato Pasta all'Arrabbiata.
If you had to go back in time and start over, would you have done anything differently?
Oy. I would give my younger self this advice: A career isn't something that you will necessarily stumble upon one day and stick to for the rest of your life. A career is a lifelong development of who you are. And with every job you choose – whether it sticks or not – you are discovering who you are and what you have to share with the world. Be patient. The road will wind and you will stumble and hit pitfalls. You will not always know what steps to take and sometimes the right step will be no step at all. Sit quietly and allow answers to come. Not knowing the path doesn't mean something is wrong with you. It's exactly what is right with you. You're allowing yourself to get in synch with the world so that you can offer it your unique gifts. The courageous route may only be recognized by the courageous, so trust your journey with confidence. The world opens to those who give it their heart.
Pricing:
Contact Info:
Email: info@mealandaspiel.com
Instagram: @mealandaspiel

Image Credit:
John Schell
Getting in touch: VoyageLA is built on recommendations from the community; it's how we uncover hidden gems, so if you know someone who deserves recognition please let us know here.