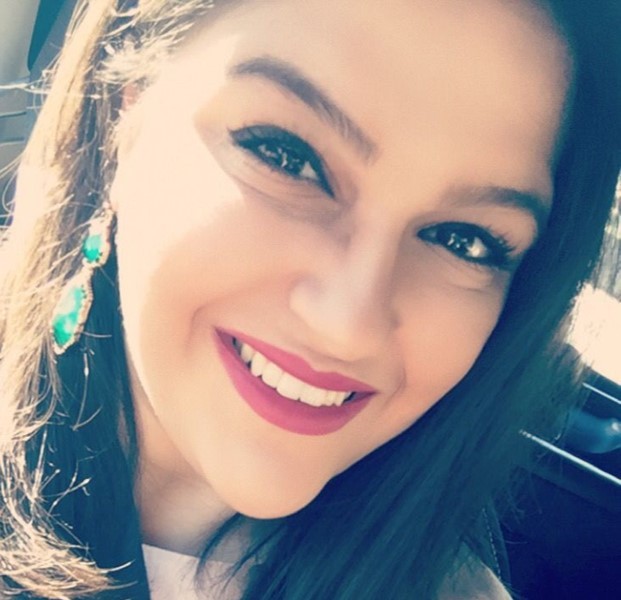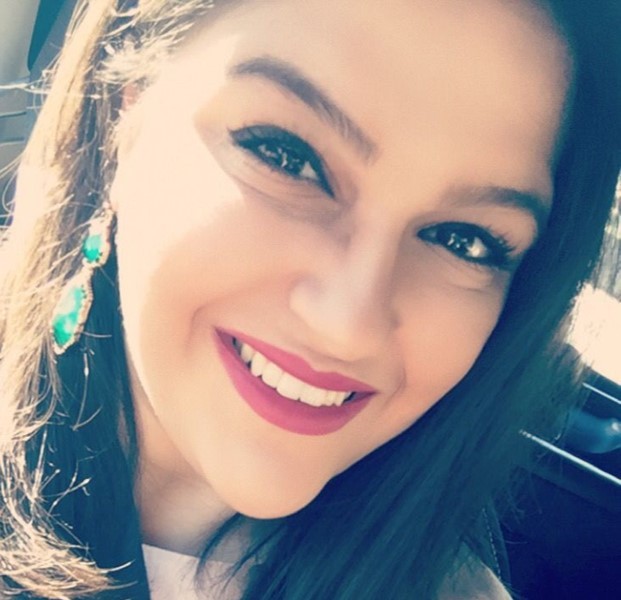 Today we'd like to introduce you to Nahal Shad.
Nahal, please share your story with us. How did you get to where you are today?
Fashion design and illustration have always been a sort of therapy for me, instead of channeling my feelings into diary posts I created and conceptualized clothes. For as long as I can remember I have been scribbling down pictures of clothes and voicing strong, stubborn opinions about what other people were wearing, whether they liked it or not. My mom always said it was impossible to buy clothes for me and it was annoying to ask me how she looked because I always wanted to change something about her outfit. However, it was one thing to have a passion for something and another thing to pursue it. Coming from two well-educated and incredible parents, the logical path was to follow suit into a predictable job, which I had every intention of doing when I began college. My parents wanted to ensure that I had a stable education, followed by a stable job and eventually a stable income. However ,as I jumped around from major to major beginning by wanting to become an architect, then a lawyer, then a nutritionist, and then a brain surgeon, it began to dawn on me that my path wasn't as clear as I thought it was. All I knew was that the only constant for me was the joy I had while sketching designs in my spare time. It was then that I decided to take a huge leap of faith, in the process giving my parents a minor cardiac arrest. Being not only the only daughter but also their only child, all their eggs were in my basket, which I had just gracefully pushed into free-fall from what was previously, a very safe ledge. I moved from the place I had always known as home, Toronto, to a city completely foreign to me, Los Angeles, and began my journey. It was a journey that I often referred to as a love affair because almost immediately I was captivated with everything I was doing. I was learning how to bring ideas that always only existed in my head into reality and I was getting a very positive response from the people seeing them. This was when I realized that I was born to express myself and create through fashion design.
Has it been a smooth road?
I think my biggest road bump, after taking the initial leap, was figuring out what exactly it was that I wanted to do with fashion. I always said I was born in the wrong era because of my infatuation with couture and the way it was appreciated from the mid 1800's until the late 1900's. Instead, I was born into the era of fast fashion and social media. Fast fashion made has made style more affordable and attainable but it has also ruined the romanticism of the entire fashion industry. Therefore as a designer with an old soul and love for hand-constructed garments I really had to think of what I wanted my mark in the industry to be. I wanted to bring back the love of couture for my generation, and re-inspire that appreciation for clothes, but I also wanted to make it in this industry as an icon of my time. One day as I was researching street-wear and trying to figure out the psychology behind it's appeal to my generation it hit me that there is not a reason why I cannot implement my couture ideas into a streetwear collection that can be versatile enough to be worn from day to night to red carpet. I decided I was going to make couture streetwear at more affordable prices and feature specialized statement pieces as well.
Have you ever felt like giving up?
I think that in every career path there are days when a person feels, not necessarily like quitting, but rather questioning whether pursuing the path that they did was the right thing. I come across this feeling every once in a while and it happens when I face one of two situations. The first is when I meet a new person and they ask me why I chose fashion design knowing how competitive of a field it is and knowing the chances of becoming successful are so low. I think this question sometimes makes me really halt and think. As a person pursuing a career fully fuelled by passion, I know that I am an all-or-nothing person. I know that nothing in this career choice is guaranteed but I also know that the response I have received from the people who have seen my work is mostly positive, therefore I know that I am not blindly pursuing the impossible. I am choosing to take a risk on something that I love and I am seemingly good at and at the same time, believing that everything else will fall into place if I keeping working hard. The second situation is when I come across someone I went to high school or college with on my social media and they have reached a level of life stability where they have either gotten married or gotten accepted to medical school or law school or any other logical career path. I'm always so happy for them but I also begin to think, 'what if I had followed the stable path?' I think that because my schedule is so ambiguous and spontaneous that the idea of a more guaranteed and stable life is appealing at times. Obviously, I understand that every career path has its ups and downs but it is no secret how vigorous the ups and downs of the fashion industry are. However, when this thought does cross my mind I know that I have never been the person to take the predictable path. I love taking the path less traveled and paving my way through obstacles because I think that's mostly how I learn and grow, so I really wouldn't have my life any other way. There is always a little self-doubt underneath the surface but I like to channel my doubt into determination to work harder and make sure that I am giving every single project my absolute best.
What would you tell someone who is just starting out?
My advice to people who want to pursue fashion in Los Angeles is to really do your research. LA has an incredible wealth of resources for designers and it is important to utilize all of them to help build yourself. From the vast fashion district where you can find any fabric, trim or tool that your mind can fathom and be inspired by. As well as access to the production side of the industry in Vernon where you can learn so much of the technical aspect of the fashion industry and actually create your clothes right here in America. Not to mention that you have to access to incredible and talented LA-based designers who hold the most priceless insight of all, which is experience. If you have the passion and the fire to become a designer in this city, Los Angeles is your oyster.
What are you looking forward to?
I have spent the past 4 years learning and absorbing and experiencing as much as I can in order to make myself an informed designer. There is still so much that I don't know, however, I think it's time for me to begin launching my unique couture streetwear brand, Nahal Shad, and making it into a household name. I have so much to offer the fashion world and I cannot wait for the day that I am walking down the street to grab a coffee and the person walking next to me is wearing one of my designs. LA taught me everything I know about fashion and I couldn't be more thankful for the opportunities it has granted me.
Contact Info:

Image Credit:
The Larson Group, RAW: Natural Born Artists Photographer