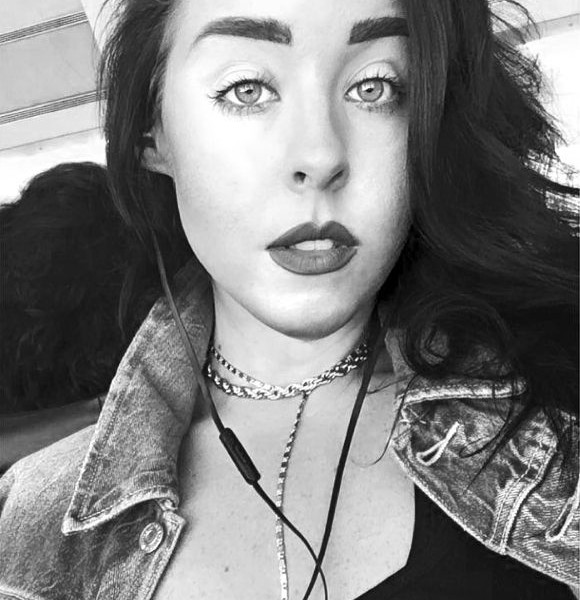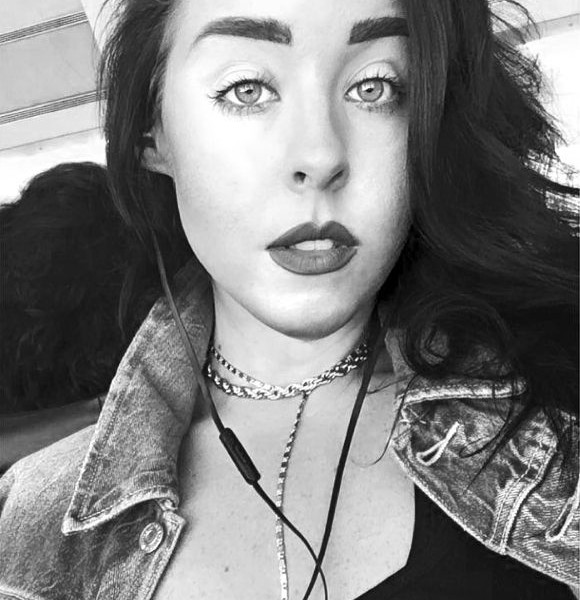 Today we'd like to introduce you to Kari Evans.
Kari, please share your story with us. How did you get to where you are today?
Where I started. Hm. Life really is weird when you look back on all of the events that have led you to where you currently are.
I grew up in an extremely small town in South Eastern Ohio. Art wasn't widely accepted there and I think due to lack of exposure, the majority of my hometown saw art as a very limited and useless dream that wouldn't come true for me. That was a huge push for me to go out and prove myself. I knew in high school that I didn't belong there. I'd like to say that my parents are very deeply creative though and supported me the entire way. I actually began learning photography from my father who taught me on an old Nikon F4 Metal Body film camera. I knew though that to be successful at design, I'd have to move to a more metro area. Country life and my goals just didn't mix.
I moved to Pennsylvania and attended the Art Institute of Pittsburgh for Graphic Design. I cannot say enough good things about that city. To go from a crappy town in Ohio to this vast and beautiful city that literally appears out of nowhere (Fort Pitt Tunnel you guys, bucket-list it) was such an amazing changing point in my life. The idea of living somewhere that not only understood and accepted art but encouraged and nurtured its growth baffled me in the best of ways. I was surrounded by people who thought like I did and I started collecting a design family through school. I remember standing in front of a Willem De Kooning painting at the Carnegie Museum and almost crying. Art will do that to an artist.
I was a very successful student. I made close friends with most of my teachers and classmates, was on the dean's list, and made it into my school's Design Studio (which was the top 5% teacher selected students). We were the kids who took the time to go above and beyond to flesh out our portfolios and we got real client work because of it, I eventually graduated in 2012 and won Best of Show for Graphic Design in 2012. The most amazing part of school was learning from people who had been in the industry for years. I loved all of my teachers and everyday I reference something they taught me. I love being around talent. It pushes you, ya know. That's important.
After I graduated I got a job with American Eagle Outfitters in their ECom department, which just wasn't a good fit at the time. I worked there for about 3 months until I got an offer from PacSun in California. I immediately accepted the interview proposal and that's what moved me out here. Who wouldn't want to move from 10-degree weather to sunny SoCal?
I can't say enough great things about my Creative Director and the team I got to/get to work with at PacSun. At 26 I've worked in Hollywood studios with photographers like Nick Maggio and Harper Smith. I've been to a photo shoot ON the Hollywood Sign and let me say that for a girl from Ohio, it's pretty damn amazing to experience that. I've been able to work on brands like Kendall & Kylie, Adidas, Nike, Brandy Melville, and Me to We, FOG, and Calvin Klein. I had to learn a lot really fast, but in retrospect, it was completely worth it for not only what I've been able to put into my portfolio, but how I've learned to present myself and my work ethic. PacSun is also a great opportunity based on the amount of brands and aesthetics we work with on a daily basis. They differ so greatly from one another that your work seems cohesive yet diverse enough to never look stale.
Outside of my main job, I have my own freelance brand (XI90 – Eleven90) on the side as an outlet to do more personal design work. I recently started designing my own jewelry line that I'm going to be selling next year called XI9o Los Angeles (follow me/check it out on IG @xi90la). It's really exciting to get more into the product development side of fashion. That was always my initial passion, and I guess if you're going to make your fashion dreams come true, Los Angeles is a pretty kick-ass place to put those dreams into action.
It's really hard to pinpoint where and how you became an artist or designer. I just know I've always been enthralled by every facet of the design world and I would love any chance to learn as much as I can. I think that's what it important. You ALWAYS need to be thirsty to learn. Once you have that mentality, it opens so many doors to creativity and connections with other people as passionate as you are. Hopefully, I can keep up that passion and it will just continue to lead to great things. BUT. Stay Humble. Always.
Has it been a smooth road?
I think if you work hard and put everything into a design, your hard work and talent will eventual win. My parents always taught me that. Hard work is everything. I think in a way it's almost a smoother road if you lay the proper foundation with that mentality.
The work itself has always been challenging. I mean EVERYTHING in the design world has been done already, so having a job where you constantly are trying to overcome that obstacle is very challenging. There is something extremely fulfilling though in creating something out of nothing, as mentally stressful as that might be.
I would say the biggest struggle is presenting your passion in a professional manner. Working in a world that is so subjective, sometimes it's easy to let your client or boss make you feel inadequate when something you put a lot of yourself into. Everything a designer does has an imprint of their life and their experiences – I mean that is what makes up a designer's aesthetic. So for a while, it was rough when a window display or a batch a photographs wasn't well received. I would be like "C'mon dude, that's my soul you're not happy with." Now it's much easier to disconnect and realize that there is an emotive side to design, but also a commercial side. It's about balance.
Has luck played a meaningful role in your life and career?
Hm. Luck. I think luck exists. Sometimes meeting the right person at the right time can propel you into success, though I will always be a firm believer that what we define as "luck" is really just a product (or at least luck is symbiotic with it) of hard-work, dedication, and talent.
Honestly, though, being born with the parents I have and how supportive and creative they both are is probably the luckiest thing to happen to me. Outside of that, the people I have met along they way was a product of luck and I think that network has been the key to my success and will be the key to where I want to go with my future. I've met some of the most talented people since moving out here and I would definitely count my lucky stars for that!
Do you feel like there are certain traits that increase the likelihood of success?
I believe that to be successful in a non-traditional career path, you have to want it badly enough to succeed. If I were to talk to a class of kids who wanted to take their futures into a creative direction, I would be right in saying that most of them wouldn't make it very far. That sounds harsh but true. In art school, I saw so many people start out strong with a know-it-all attitude and they ultimately failed or dropped out. I know a lot of kids who stuck to the base requirements for their portfolios and graduated with a C average and still aren't working in a creative field. The culmination of that information is this – work hard, go above and beyond, be humble, and keep pushing to be better. Work ethic, passion, and dedication will get you farther than just about anything, not only in your career but also in life. People either have creative talent or they don't – that is just a base. To be (at least my definition of it) successful, you need to take pride in yourself and present your work as a reflection of yourself. Also, I think perspective is incredibly important. It helps with staying humble and fueling your drive.
Let's touch on your thoughts about our city – what do you like the most and least?
I love the energy that Los Angeles has. Working for PacSun, I've had a lot of opportunities as a transplant to experience a lot of what LA has to offer in a short time and have seen some of the most amazing views in my life here. There is a laid-back badassery that Los Angeles cultivates and the amount of culture contained within one city is pretty much jaw-dropping. It's very inspiring. I can't even talk about the food. That's a different kind of interview.
I don't like the smog, and I don't like some of the smells. Also, the traffic isn't that swell. Isn't that a given answer?
Pricing:
Freelance = $45+ per hour depending on the job or hours guaranteed
Contact Info: