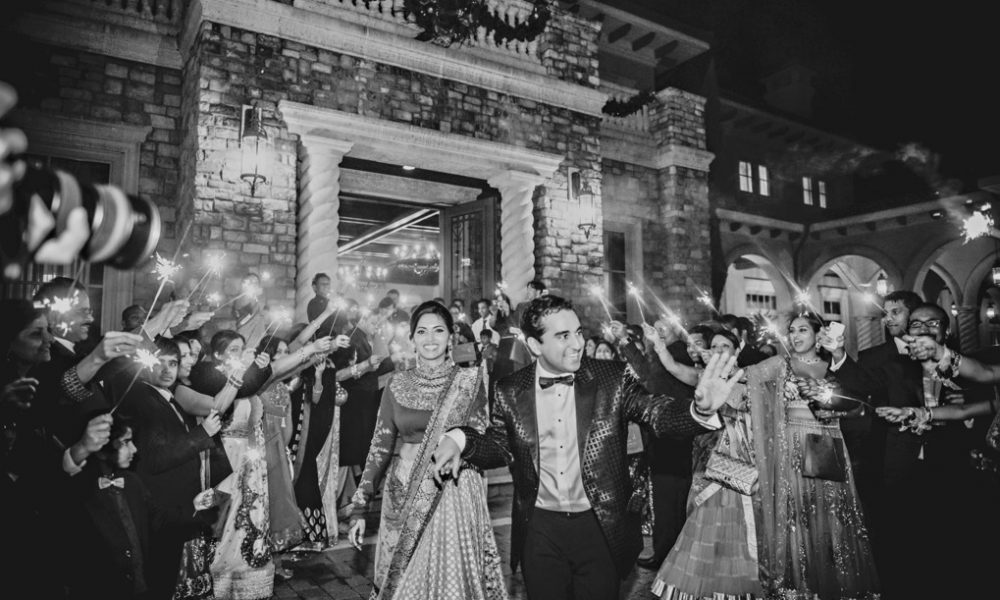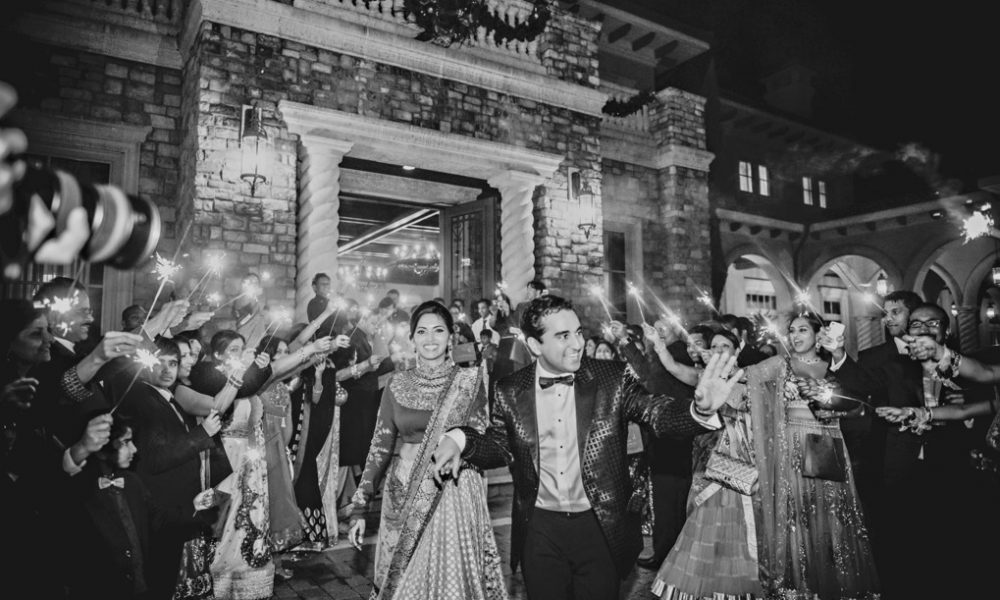 Today we'd like to introduce you to Deepak Dugar.
Dr. Dugar is the only Board Certified Plastic Surgeon in the United States whose entire surgical practice is dedicated to Scarless Nose™ Surgery. He has dedicated his entire career to closed (endonasal) rhinoplasty surgery in order to achieve a higher level of mastery to offer to his patients.
Known for his artistry with subtle nose jobs, patients travel from around the world to see Dr. Dugar for his discrete Scarless Nose™ technique. His research in the medical field has been published in internationally acclaimed peer-reviewed journals, and he continues to lecture and teach at national medical conferences around the country.
As a respected authority within the industry, Dr. Dugar is on the advisory board for medical device and technology companies to continue to advance medical technology available for patients today.
Dr. Dugar has served as a Medical Contributor and Advisor for CBS The Doctors, E! News, Sirius XM Radio, Huffington Post, Allure Magazine, Haute Living, and Refinery 29 regarding the latest and greatest cosmetic procedures used by Hollywood's celebrities.
In addition to practicing aesthetic surgery, Dr. Dugar has spent time in medical journalism where he was a member of the ABC News Medical Unit's resident rotation in New York City working with Diane Sawyer, Dr. Richard Besser and the programs Good Morning America, World News and Live with Kelly and Michael.
Dr. Dugar grew up in Beaumont, Texas where he learned small town values of trust and integrity at a young age from his parents and older siblings. He graduated Valedictorian of his high school class of 525 students, earned the prestigious rank of Eagle Scout (which less than 2% of Boy Scouts of America earn), and was awarded the prestigious National Merit Scholar award based on his academic achievements.
This is all by the age of 17. Dr. Dugar was then competitively selected into the accelerated 7-year B.A./M.D. combined medical program at The George Washington University.
During his time in D.C. Dr. Dugar traveled the globe learning from countless Plastic Surgery mentors who helped guide his career into what it has become today, including legends such as Dr. Raj Kanodia, Dr. Sherrel Aston, Dr. Norman Pastorek, Dr. Eugene Tardy, Dr. Bruce Feldman, and Dr. Jean Louis Sebagh.
During medical school, Dr. Dugar was in the top 2% of his class for many subjects including Biochemistry, Immunology, and Physiology. Dr. Dugar was then accepted into a highly competitive top ten surgical training program at The University of North Carolina where he completed his Head and Neck and Facial Plastic Surgery training. During his time at UNC, Dr. Dugar was awarded the "Best Plastic Surgery Intern of the Year" award by the Department of Plastic Surgery.
Dr. Dugar's surgical skills and talent were also featured on UNC's series "Real Doctors, Real People" which was awarded four bronze Telly Awards in the categories of Best Video, Best Program, Best Videography, and Best Health and Fitness video. After graduating from his Facial Plastic Surgery training, having performed over 5,000 surgical cases, Dr. Dugar became Board Certified and was accepted as the final legacy fellow of Dr. Raj Kanodia's Advanced Closed Rhinoplasty Fellowship.
Here, he learned the art behind the science of Scarless Noses directly from the master himself, Dr. Raj Kanodia, arguably the world's most famous and masterful Scarless Nose surgeon to ever practice. Dr. Dugar deeply believes in his choice for super-specialization in scarless noses to create an atmosphere of total mastery at the Beverly Hills Rhinoplasty Center™.
Dr. Dugar is married to his college sweetheart, Dr. Puja Roy, who performs all the Anesthesiology at the Beverly Hills Rhinoplasty Center™. During their free time, Drs. Dugar and Roy enjoy spending time with family, the outdoors lifestyle of Los Angeles, fine dining and socializing with friends.
Overall, has it been relatively smooth? If not, what were some of the struggles along the way?
The road to success is NEVER smooth! Many ups and downs come along the way. Success is like the stock market in America in the last 50 years. It always goes up, but it has its ups and downs daily, and even its major crashes along the way.
The key to success is to manage LOWS and HIGHS. Don't get too excited for the highs and don't get too depressed with the LOWS. Most people who stay successful at a craft for 40-50 years have a really stable mental baseline where they are centered with who they are and their value system. My biggest struggles come from chasing opportunities that were way out of my league.
When I wanted to become a Beverly Hills Plastic Surgeon, I was only 20 years old and finishing college. My friends and family thought I was way out of my league and should just focus on studying hard and getting through medical school. They key is mentorship in whatever you want to be successful in.
By finding a mentor, Dr. Raj Kanodia, he showed me the road map to success… so I followed it exactly. I was able to emulate him in every way to steer my career. Over the years I picked up a few other major mentors who have also helped shaped my career.
Maintaining your value system, staying calm and steady always, and being guided by mentors has been the key to staying successful for me.
Beverly Hills Rhinoplasty Center; Scarless Med Spa – what should we know? What do you guys do best? What sets you apart from the competition?
The Beverly Hills Rhinoplasty Center is the world's most elite Rhinoplasty practice which focuses on Closed Scarless Rhinoplasty exclusively as our only surgical practice. We are famous for celebrities, models and world elite who are looking for subtle refinements to their face and nose without any tell-tale signs of surgery.
The classic method of OPEN rhinoplasty which 99% of surgeons perform, inflicts a scar at the base of the nose, which can be a tell-tale sign someone has had surgery. We have chosen a scarless approach which allows our patients to get the best results without any tell-tale signs of surgery.
Scarless Med Spa is our newest business which follows the SAME PRINCIPLES as our Scarless Nose practice – but for the face and body. We utilize Non-surgical techniques to finesse and enhance the face and body without any tell-tale signs of having had work done. Scarless technically and Scarless metaphorically.
Our approach to enhance the face and body involves: enhancing the vectors of the lips and cheeks, reducing wrinkling with micro-dosed botox therapies, tightening the skin of the neck and face with radio frequency lasers, and tightening the body with electromagnetic energies and radiofrequency energies.
We are able to Scarlessly approach the entire face and body in transformative ways never been able to before.
What is "success" or "successful" for you?
Success is feeling happy and proud of the difference you make daily. I define success by my ability to give back to others, care for my family and provide value to the world. When you make success selfless, it never gets old or boring, because you always have a purpose.
I think true success is stability of success, which means being on top of your game for 50 years+. Think Oprah, Tom Cruise, Robert Deniro, Bill Gates, Warren Buffet, Raj Kanodia – people who weren't just hot for a bit, but were always hot and still are. That to me is a true success. I want to be successful today and in ten years and in 50 years.
I think the keys to success are finding mentors to match energies and knowledge with, staying level headed, making quick decisions, and understanding that success is based on your visual standpoint. If you can TRULY believe it, you can conceive it. But belief is the hardest part. Spend time on yourself and honing your beliefs.
Pricing:
Scarless Nose™ Closed Rhinoplasty Surgery ranges from $11,000 – $16,000
Facial Enhancements by the Scarless Med Spa can start at $300 and range upwards to $3000
Contact Info:
Getting in touch: VoyageLA is built on recommendations from the community; it's how we uncover hidden gems, so if you know someone who deserves recognition please let us know here.