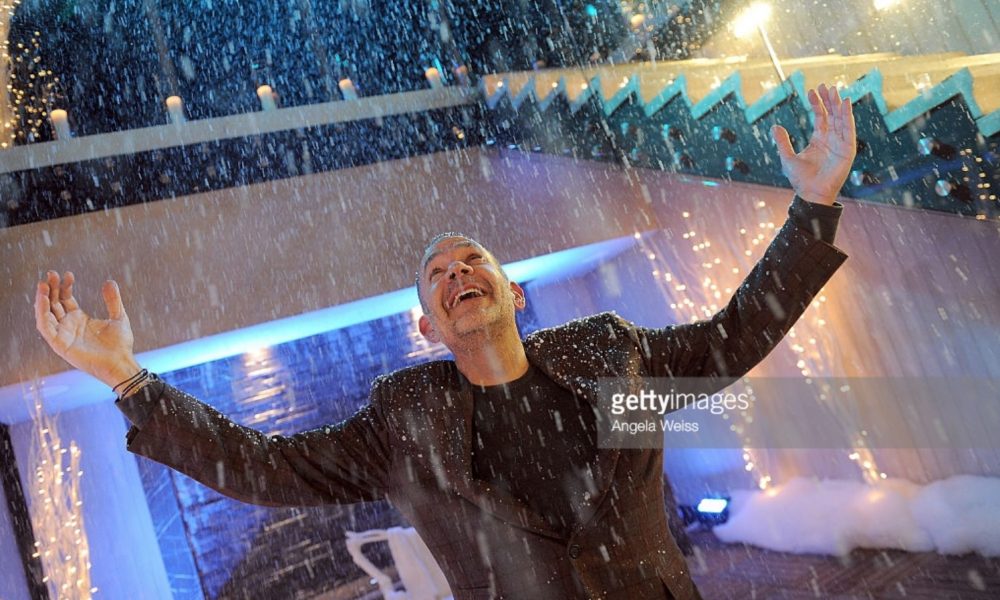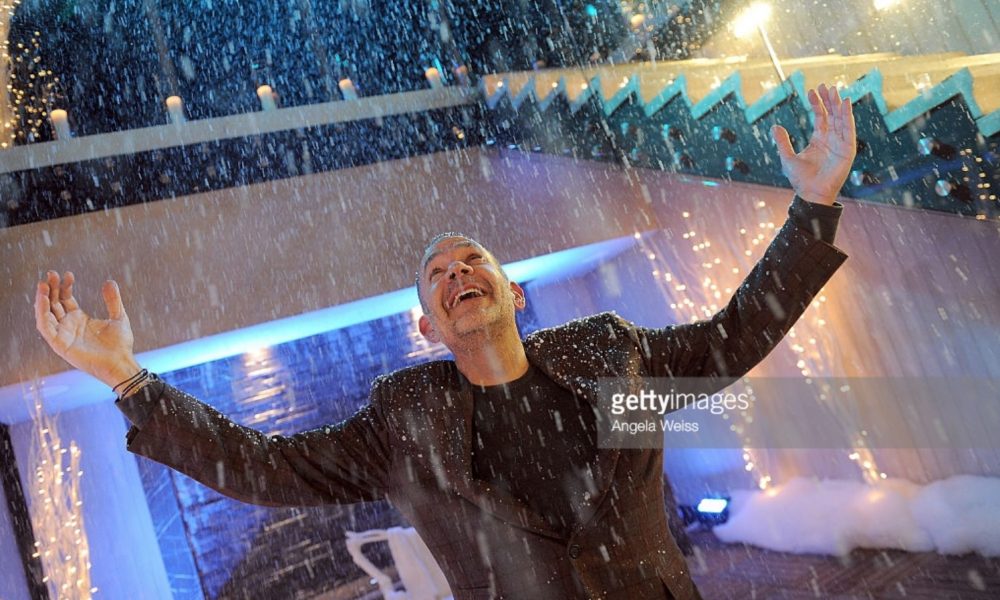 Today we'd like to introduce you to David Pressman.
Thanks for sharing your story with us David. So, let's start at the beginning and we can move on from there.
I began my professional career in NYC, working first for American couture women's designer, Mary McFadden. Traveling around the country doing Trunk Shows (with 3 large trunks) at the top designer clothing stores from Fifth Avenue to Palm Beach, Tulsa, San Antonio, Las Vegas, Boston, Beverly Hills and more, catering to not just political wives, celebrities and powerful women who had achieved (or were on the road to achieving) their place in the world like the brilliant young Arianna Stassinopoulus. In the NYC showroom, a huge loft on West 39th near 8th Avenue filled with art installations, oriental rugs and champagne, I sold the collection to top luxury retail stores and the "Ladies who Lunch," wives of some of the most powerful men in the world. All in-between fashion shows and lots of late nights out partying with when NYC was still NYC.
McFadden had only asked me two questions during my interview before hiring me, what was my college major and what did my father do? This was the time of Geoffrey Beene, Bill Blass, Adolfo, de la Renta and others who set the fashion trends for American society. As long as her name was spelled correctly, no publicity was bad publicity for this blue-blooded designer who roamed the world and lived with abandon.
I was head-hunted to Perry Ellis where I became the EVP of Sales & Marketing for both the women's designer collection and mid-priced line. Then off to Jhane Barnes for a hot minute before joining the privately owned Ellen Tracy brand and helping it become a major women's Designer Bridge brand before it was sold. Had I stayed I would have ended up answering to an asshole from my Perry Ellis days. A lot of money was offered for me to stick around but I was young, cocky and certain I would land on my feet. Instead, I landed smack in the playground of red-hot Calvin Klein (still very much calling the shots for everything that bore his name) as EVP again.
Sex, drugs and rock 'n' roll with a big paycheck, expense account and access to every label with his name on it to bring home to the woman I was in love with. Unlike at Perry Ellis where much of my wardrobe was made up of incredible one of a kind runway men's items, I believe I owned exactly one men's Calvin piece – a great yellow suede coat – his personal clothes came from Savile Row and McFadden had taught me how to dress well. Calvin and I didn't exactly get along. In his defense, he was a fashion designer, and all of the designers I worked for were pretty much self-obsessed jerks. When I wrote a memo projecting a multi-million-dollar loss for the division I was responsible for, Mr. Klein pointed out, rather sharply, that not only was my name not on the label but that I should just take my check and go home. I did. Within a year he had gone to David Geffen for a huge cash infusion into the business (my projections were a warning and actually led to the shuttering of that particular division) and then he took his check and went home.
My move from Fashion into the Art world came months after I left Calvin. I was having lunch with the owners of an Art Gallery on West Broadway in SoHo when they asked me for a second time to join them as their Executive Director. The first time was when they read the short article in either the Wall St. Journal or NYT's announcing the closure of the Calvin Klein division and that I would be remaining with the Company (a very last minute negotiation on my part to balance any rumors that I might have sunk the division vs. the reasons given in my infamous memo). I had said no because I was a young art collector and new squat about running a gallery. I took the job after my brother asked if anyone else had offered me a job recently – they hadn't – then he asked if it was likely that someone would – it wasn't.
And so began a fun time running a gallery on West Broadway, the then heart of the NYC art world, where I was taken under the wing of famed Art Dealer Ivan Karp, "a cigar-chomping, fast talking New York gallery owner who helped popularize and market the Pop artists of the 1960s, including Andy Warhol, Roy Lichtenstein and Robert Rauschenberg." Karp was the landlord of the gallery I was running and I soon found myself meeting amazing artists, iconic dealers, learning how to smoke cigars on the front stoop of his gallery, OK Harris, and drinking lots of red wine at his famous Sunday lunches.
The failure of my love life coincided with more disheartening experiences at the family-owned gallery I was running and I made the decision to pick up my life and move to LA to open my own gallery.
Instead of opening my own gallery, a chance meeting with mega Hollywood lawyer Jake Bloom (and husband of gallery owner Ruth Bloom) within months of landing in LA convinced me to become a private art dealer. I was living in the garage turned guest house of friend and film producer Mark Burg, with consigned art taking up much of the wall space in his house, regularly turning up at Monkey Bar and other long gone nightspots, pretty much living off of each piece of art I sold. After paying bills and back rent I would take all my friends out and make up for lots of free dinners and even more free drinks I had benefited from since the last painting sold.
Growing tired of the vagaries of the LA art scene, my changing art tastes from Photo Realism to WPA inspired Social Realism and being forever behind in rent, Burg suggested that I drive to Minneapolis, MN and join the crew of a film he was producing (The Cure) as an Assistant Location Manager. Knowing absolutely nothing about being a Location Manager and for a salary of $750.00 a week, I said yes. Immediately finding an ex-location manager who had worked his way up to being a Line Producer, he give me an intense and fast education in feature film location management. I was headed to Minneapolis days later.
I had a blast. Film crews are truly families and I was learning something new every day. And after 4 or 5 years as a Location Manager (Romy and Michel's High School Reunion and Eddie, with Whoopi Goldberg, are two of the films I worked on from start to finish). And later it was Mark Burg (no longer my landlord) who suggested that I have a meeting with a friend of his who owned an entertainment advertising agency and was looking for an executive.
The agency created Key Art for films. I didn't know what Key Art was so I found out and went to the meeting. Instead of being interviewed by the owner I found myself in a room filled with Creative Directors and Art Directors who wanted to know who the fuck I was and what I knew about their business. I admitted to them that the only Art Directors I knew were from the world of film making not film marketing, but I knew how to sell, had a great eye and wasn't afraid to jump right in.
And I did. Learning the language of film marketing and meeting Studio Marketing Executives, many of whom were afraid that their jobs were on the line with every major film release (still the case today), so when they asked for something it was my job to deliver that or they would just move onto another agency. It remains one of the hardest jobs I've ever had due to the nature of the beast, i.e., those execs all had to answer to other studio execs, producers with power and talent with egos – just like famous fashion designers – so it quickly became a 24/7 job. Turning around complete presentations overnight so they could be on the desk of someone higher up the studio food chain by 8am (after revisions or new direction was phoned in at 6pm). It was my job to interpret sometimes vague directives into language that creative minds could understand and execute. Those minds belonged to the art directors I worked with and learned from – and while barely reading a creative brief or a film script and almost always without the opportunity to view a film – gave new meaning to the word creative for me. And getting the finish on a film campaign, i.e., getting our Key Art printed, was a win for everyone.
Along the way I never stopped learning or meeting people with knowledge to share. Crazy Creative Directors and brilliant photographers hired to turn conceptual ideas into photography on location, in a tent or handy empty room with a films stars, usually in the middle of filming. And talented art directors would then bring those ideas and photography to life as posters; marketing assistants on the rise to become worldwide heads of creative advertising for studios: remarkable studio executives (a dying breed today) who understood and appreciated film making and the art of marketing as more than finding the lowest common denominator (giant heads set in a sky) to appeal to filmgoers. And all of this while the world was changing around us on a daily basis.
Hollywood, famously one of the most ageist places on earth, regularly trades in the old for the new. You can read about it in the "trades" every day, see it when movie stars start to age (let's say 50 for men and sadly younger for actresses) and your favorite neighborhood restaurant reopens as the hot new something – and then quietly closes – as people move onto something newer …  So it was a big surprise to me when the Agency I was working for – and had three A-list projects based on relationships I had built sitting on my desk – decided one morning that I was replaceable and that they could save lots of money at the same time by letting me go,
And I was out. With loyalty rarely seen in Hollywood, two of the three projects were pulled. That didn't keep me from descending into a deep depression as I accepted the reality of the situation that I wasn't going to land another high-paying job in entertainment advertising and couldn't go backwards. Waking up one morning months later I decided to add another area of knowledge to my toolkit and enrolled at UCLA where I received a "Certificate in Nonprofit Fundraising and Institutional Development." Not quite a Master's but an internationally recognized education in something that would create opportunities for new possibilities every single day for the rest of my life that would allow me to find passion in life and giving back.
The first course in the program was about what it takes to plan a successful fundraising event. That's when I realized that everything I had done in my varied careers had a connection – I had been organizing and producing events of one kind or another for years. Fashion shows, art openings, finding and managing film locations for whatever the script read, designing parties and events for friends – all using my eye and what I had been learning for years from others willing to share their knowledge. I had never stopped saying yes when someone offered me an opportunity to do something I didn't know how to do – I just did it and learned how to do it along the way.
And David Pressman Events was born. Fundraising galas, corporate events, intimate dinners, birthday parties and weddings (anywhere in the world) I say yes to everything.
We're always bombarded by how great it is to pursue your passion, etc. – but we've spoken with enough people to know that it's not always easy. Overall, would you say things have been easy for you?
A smooth road, no. Had I never left the fashion world who knows how much money I might have made, spent, wasted or what fashion house I might be running today. I don't care.
Having the guts to overcome the hesitation to move on, to take a risk, to try something new is a challenge I have long accepted and welcomed. My late father told me when I was growing up to never do anything that didn't make me happy.
To say yes when you want to say "no" is a struggle.
To start over is a frightening.
To continuously find yourself having to prove your value requires great skills and thick skin.
But to start each day knowing that I have the ability to create new possibilities and opportunities every day is the best. And I don't give a damn what other people say about me or think about me – it's none of my business. So fuck 'em if they can't take a joke because I love what I do.
We'd love to hear more about your business.
David Pressman Events is a wedding, special event, party, charity and corporate design, planning and production company. It sounds a lot bigger than it is. Because the truth is that I have no employees, a much smaller ego than when I was a hotshot in fashion and I answer my phone when it rings. I am the point of contact for my clients from start to finish.
What sets me apart from others is my toolkit of experiences. My passion, my collected knowledge and my willingness to collaborate with those who know more than I do or might have a better idea. So while I can fit a wedding gown and see what an empty space, a barn, or a hotel ballroom can be turned into, I can't do it without bringing together a team of the best vendors and artisans available to make my clients know that trusting me was the best decision they made.
I never ask anyone on a project to do anything I haven't already done or am not willing to do, from getting coffee (I've never drunk a cup in my life, so I write down exactly what people want so I don't screw it up) to picking up cigarettes or garbage.
I specialize in helping make memories for others. It's a little bit like adding the icing to a cake – it's making magic happen.
And I'm most proud of those moments when I see my clients smile when they understand that we – i.e., the client, the team, me – nailed it and created an experience that won't soon be forgotten. Ok, and it's pretty cool when they can't wait to find a reason to work with me again.
What were you like growing up?
I was a fat little kid and took a lot of grief for that.
By High School, I was thinner (although I always think I'm fat), outspoken, active in multiple organizations in my hometown and very confident. As the youngest of 3 boys, there was nothing I could do that my parents hadn't seen before, so I didn't get into a lot of trouble.
I was interested in politics and blondes. I outgrew both after college.
I wasn't obsessed with sports. I read a lot and learned about style, luxury, elegance and decadence through literature. I listened a lot too. I was precocious and always could pass for being years older than I was. And I learned early on to appreciate beauty and treat women with respect.
Contact Info:

Image Credit:
Aaron Delesie Photography, Beautiful Day Photography, Next Exit Photography, Aaron Delesie Photography, Next Exit Photography, Beautiful Day Photography