Today we'd like to introduce you to Dana Lyn Baron.
Alright, so thank you so much for sharing your story and insight with our readers. To kick things off, can you tell us a bit about how you got started?
Though I was born in Kittery, Maine, I grew up primarily in San Diego, California. I'm the eldest daughter of a very non-show business family, so there was zero reason in my mind to ever think I'd choose the path of an Actor or of a Creative Artist of any kind, really. My mother made sure my younger sisters and I experienced many different activities growing up, from gymnastics to ice skating to art classes… I had been an avid soccer player for seven years when one day, my mother announced that we were going to dance class. I was extremely upset by this, but I'll tell you something – I took to dance like nothing else. And accelerated very quickly. In jazz, tap and ballet. Eventually, modern dance was also thrown into the mix. Ballroom, too!
Soon enough, I was participating in regional dance competitions. For two years, I got to dance with the San Francisco Ballet's production of The Nutcracker when they brought it to San Diego and auditioned the local dancers. Soon after that, at age 16, I was cast in my first professional musical, a regional production of 42nd Street. I wasn't an actor yet by any means. I was a great dancer who could sing and who had an inkling of an interest in this thing called acting. This inkling was mainly influenced by the other young dancers I worked with who were going to LA to audition and booking Barbie and McDonald's commercials and tv shows. [Mario Lopez and Taryn Manning were among these kids doing well!]
Being around them planted the seed. And that was when I first had that thought, "Hey, I wanna do that!" Alas, my parents were not stage parents at all. So even though I remember telling them I wanted to get an agent and go to Los Angeles to audition for these things, they had no idea what to actually do about it. And frankly. I don't think they wanted to do it. So me being me, I somehow got a Los Angeles phone book and started looking up the numbers for Los Angeles agents and simply calling them myself! It feels both ridiculous and amazing that I had that gumption when I was that age. I had no idea how the business actually worked. So that was the very, very beginning of my specific career path.
Fast-forwarding a bit, I attended UCLA as a Communications major because, though I was doing well in musicals, it still never occurred to me that I could choose that as a career path. Things began to change after two key experiences. I spent my first summer home from college at the La Jolla Playhouse's Summer Conservatory program, and that led to the following summer when I was accepted into the British American Drama Academy at Oxford University. It was here that I had my "AHA!" moment. I knew I was an actor. This was what I was meant to do.
What happened next? I spent my 20s in New York City. And I couldn't get arrested as an actor! No agents were interested. I wasn't getting cast in anything. I was told I was talented, but they just didn't know what to do with me. It was like my outsides weren't aligned with my insides. And while I may have been a good young actor with a lot of potential, I know I wasn't a great actor yet. I definitely wasn't ready. I used to call myself "half baked." But the interesting things I want to talk about are the unexpected curves my path started to take during this time.
Instead of doing the time-honored "waiting on tables" — which so many artists do — for my day job, I chose to be a temp. As in, I worked as a temporary executive administrative assistant. I started in finance but soon enough found my way into the entertainment companies. I was a regular floater in the Miramax buildings downtown in Tribeca. I also worked for Scott Rudin for a period of time. These gigs actually made me pretty happy because I was at least close to the industry I wanted to be a part of. I was like a sponge, eyes and ears wide open, just paying attention. To everything. During this time, I also fell into producing. I was part of the independent film crowd running around just shooting short films around New York City. Some were good, some were really bad, but it didn't matter. In New York, I felt like you could do or try anything. And for that, it was a really important time for me. To put that hat on. It taught me to treat my career as an actual career. As something to truly build.
See? I told you it was impossible to be brief when I'm talking about my journey from the beginning until now. It amazes me how much faith I held on to. Even during all the years that no one was paying attention. I'm amazed at my younger self – her tenacity, her resourcefulness, her perseverance. Her willingness and yearning to continue getting better and better at what she did. I coulda-shoulda quit a long time ago, you know? But that little voice has always been there. And I just couldn't bring myself to ignore it. This is what I'm meant to do. Regardless of the so-called outcome
I spent seven years in New York City. I call those the "graduate school years" except my schooling included taking classes, workshops, doing little plays in black box theaters, shooting short films, volunteering at film markets and festivals. My three years at the Sundance Film Festival were a game-changer, and I learned how to be comfortable just being myself and speaking with ease with anyone in the business – whether they were a fellow actor, like me, or the head of a studio. I learned a ton by working at these industry events and always recommend it.
I returned to Los Angeles in 2002 and really continued a lot of what I was doing in NYC. Nothing was happening on the TV front, but I got a commercial agent and started booking my first commercials. In 2004, I started building my voice-over career in earnest, and that led to video games; including a stint as fan-favorite, "Sonya Blade," in two of the Mortal Kombat games.  And I've gotten to do a lot of TV and radio commercials. My voice-over work is what enabled me to stop doing temping. Voice-over became my day job, which was a really big deal for me. A big shift.
It wasn't until 2010 that I booked my first prime-time tv show, Criminal Minds. But then I had nothing for the next four years! I booked my first guest star role on Showtime's Shameless. Which was an absolute blast, and the director, Chris Chulack, was someone I had actually temped for at Warner Bros back during his ER days [He did not remember that I had filled in for his assistant for those two days]. That was a funny small world story. Another three years went by after that. Then… it's like things just started falling into place. Not only was I feeling more solid than ever as an Actor, but my belief in myself had also come into alignment. Everything was starting to line up. Within a couple of months, I booked both This is Us and American Crime Story: The Assassination of Gianni Versace. After I had these credits, I noticed an uptick in both the quantity and also quality of the auditions I was getting. Casting offices that had never seen me before were calling me in for their projects, so I was over the moon to be able to start sharing my work with them. In 2019 I booked Amazon's Bosch and booked my role in David Fincher's Oscar-winning, Mank. We finished shooting that in early 2020, right before the pandemic hit.
I realize how incredibly blessed I've been during the pandemic – I had both a TV show (Bosch) and a film (Mank) released in 2020. On top of that, I've had a TV voice-over campaign that has kept running. In early 2021, not only did I book a recurring role in ABC's Rebel (Katey Sagal's show, which most unfortunately was canceled), but I also booked – directly from a self-tape – my supporting role in Aaron Sorkin's Being the Ricardos, which is now playing in theaters and on Amazon Prime Video. I'm over the moon about all of this unfolding goodness. I've worked for many, many years to be here. I'm not done yet. Not done growing. And not done working.
We all face challenges, but looking back would you describe it as a relatively smooth road?
No! It has not always been a smooth road. Not even close. Struggles I've had include personal ones, like issues around body image, weight, self-worth, self-love… really a general BELIEF in self. I've dealt with some anxiety and depression. Professional struggles include: not being able to get agents until my early 30's, industry people telling me they didn't know how to cast me, generally feeling like I would never be the choice for the role. I also worked a LOT on my mindset around auditions because they used to terrify me. I hated them. Thank god I did the inner work on that. That voice that used to tell me I didn't belong there has mostly disappeared. Even if it comes up now… it's super brief. And I know how to tell it to shut up and go away. Now I look forward to every audition. I LOVE sharing my work! I love sharing how I, DANA, would show up in the role, in the story, in the world of the project. And there's great joy in knowing that for a few minutes, I'm the ONLY person in the world playing that part. That's the coolest thing to me.  When I leave an audition, all I care about is how I feel about it. Did I enjoy myself? Did I feel present, grounded and truthful? Booking the role – that's the icing on the cake. It's taken years to overcome the early struggles. It was worth the wait.
As you know, we're big fans of you and your work. For our readers who might not be as familiar what can you tell them about what you do?
I'm an Actor. I'm also a Voice-Over Actor. I've also been a Producer. Though less active in that now, I always leave the door open to the possibility of finding that perfect producing partner again and putting on that hat. I Write, as well. But my primary focus is Acting in TV and Film. I'd love to get back to do more Theatre again, too! I'm so into Process. The rehearsal process. The putting together of a show. All the pieces of it.
I'm known for my versatility, my range. I'm known as a reliable actor. I show up and get the job done. I'm a happy actor. I love being on set and in collaboration with others. The cast, the crew. Making movies and tv shows… it's magic to me!
I'm most proud of my perseverance, my resourcefulness, my open heart, my curiosity, my beginner's mindset, my faith in the path I chose.
What sets me apart from others? As mentioned above… my Versatility. I'm a character-leading lady actually. Though, if I'm being honest, I'll always be happiest leaning into the character work. I love disappearing into different human experiences, different worlds, different eras. I thrive in it. And I'm damn good at it, too.
Are there any books, apps, podcasts or blogs that help you do your best?
Well, my Insight Timer is an often used app, as I have a practice of meditating daily. 
I'll be honest, I don't spend a lot of time on blogs or podcasts (except when I was driving more, pre-pandemic). 
Reading-wise, I have an eclectic book pile, ranging from classics (eg. I finally read Don Quixote during the pandemic) to actor-related books like Mystic of the Theatre: Eleanora Duse by Eva Le Gallienne to personal development books like Essentialism by Greg McKeown. Recently I also sped through Glennon Doyle's Untamed. I absolutely loved it!
Contact Info: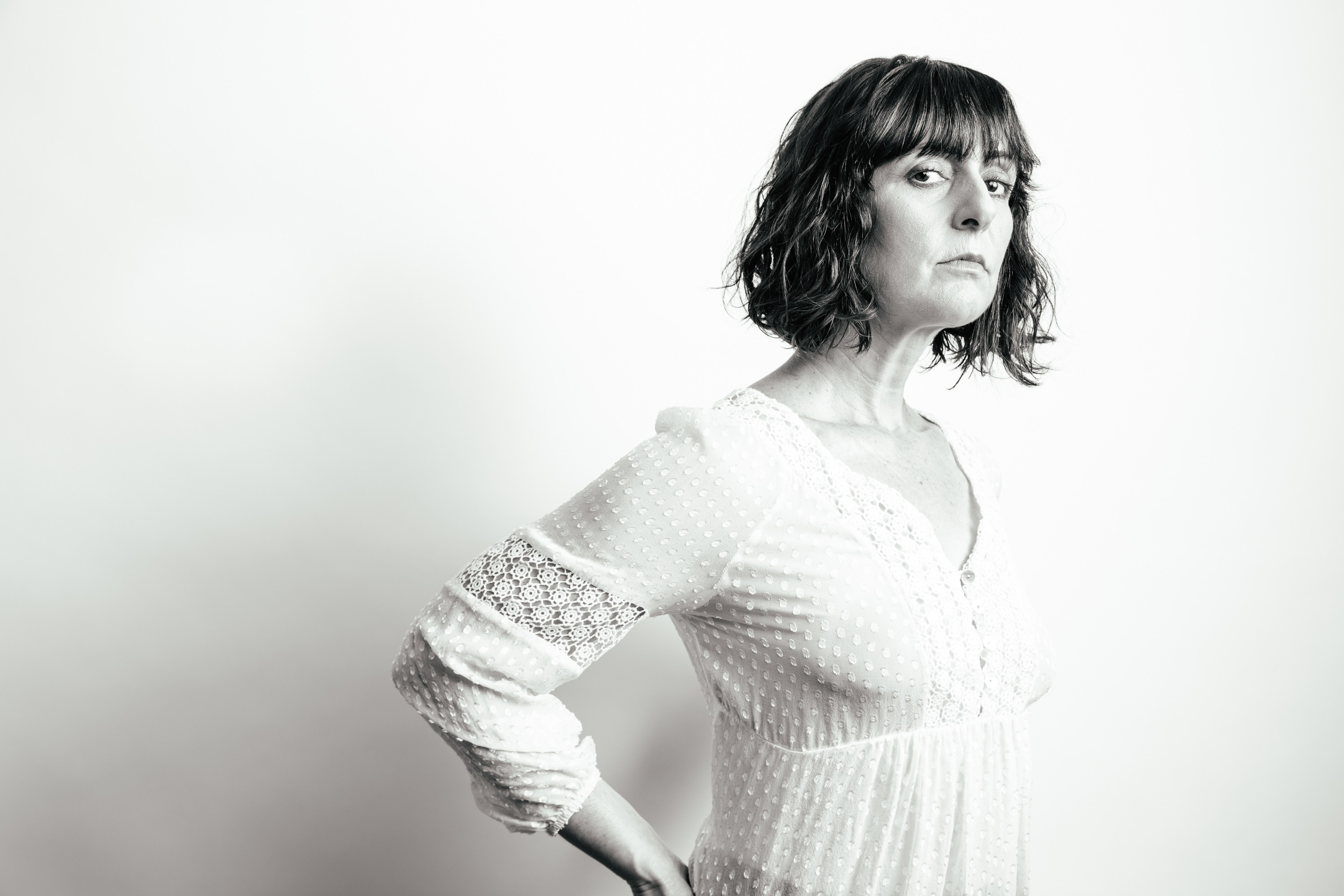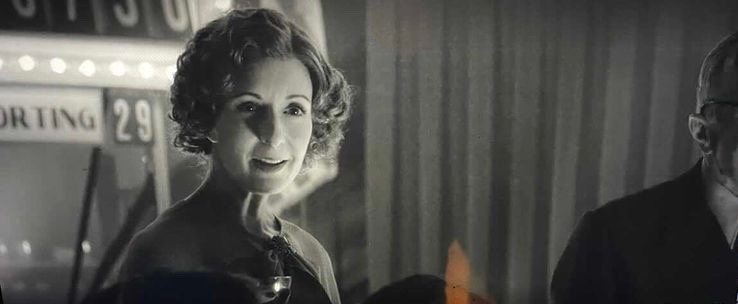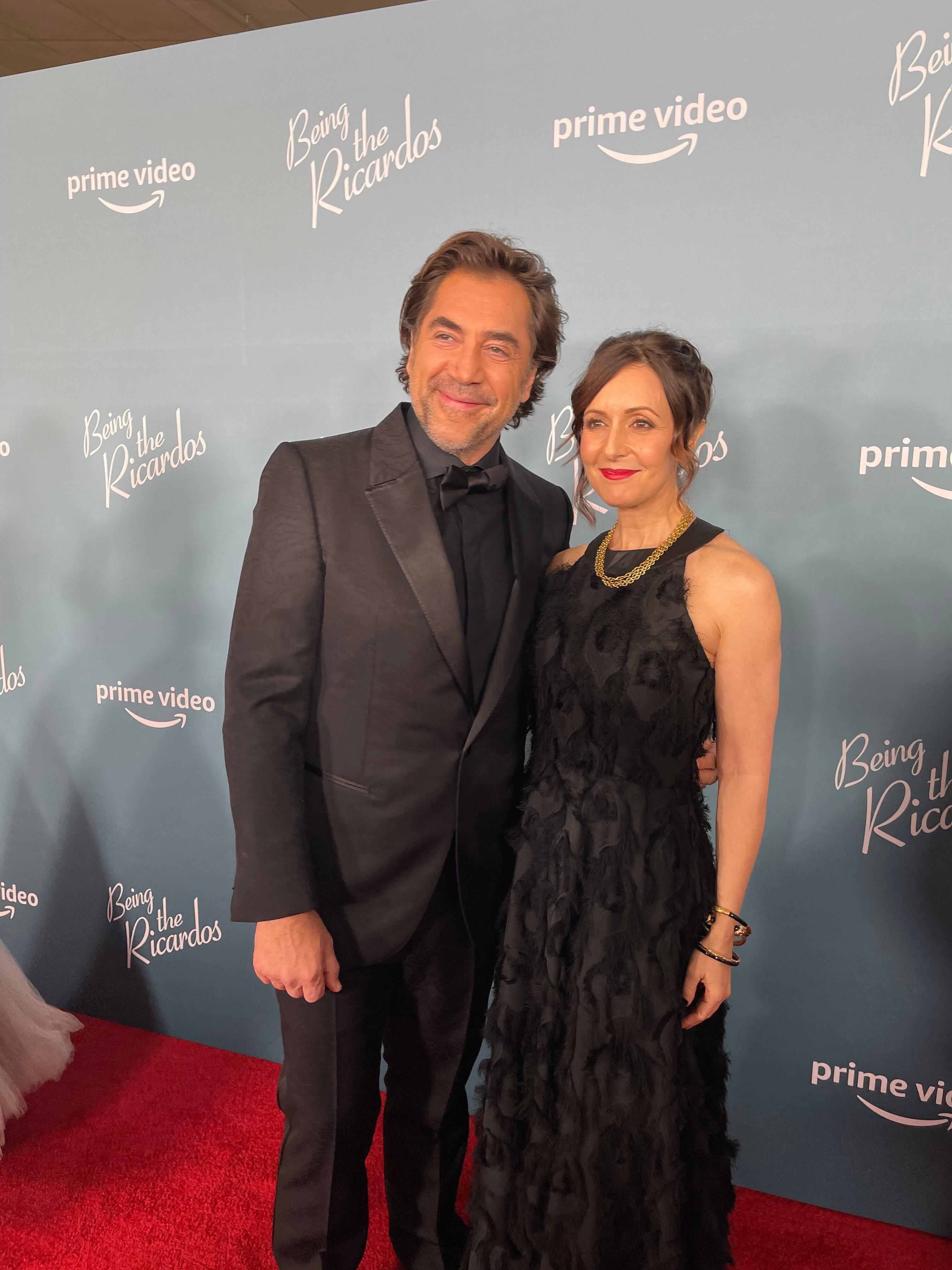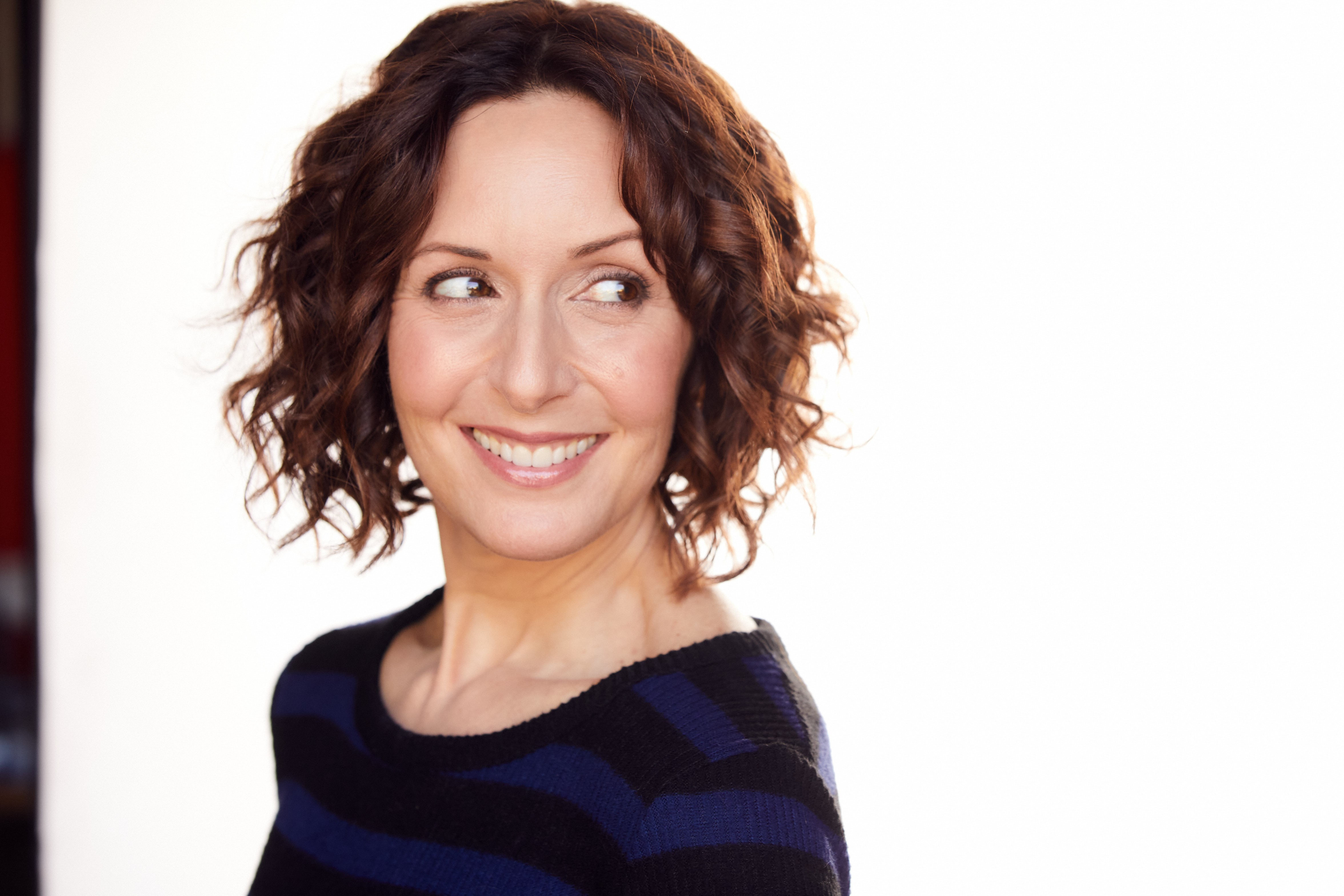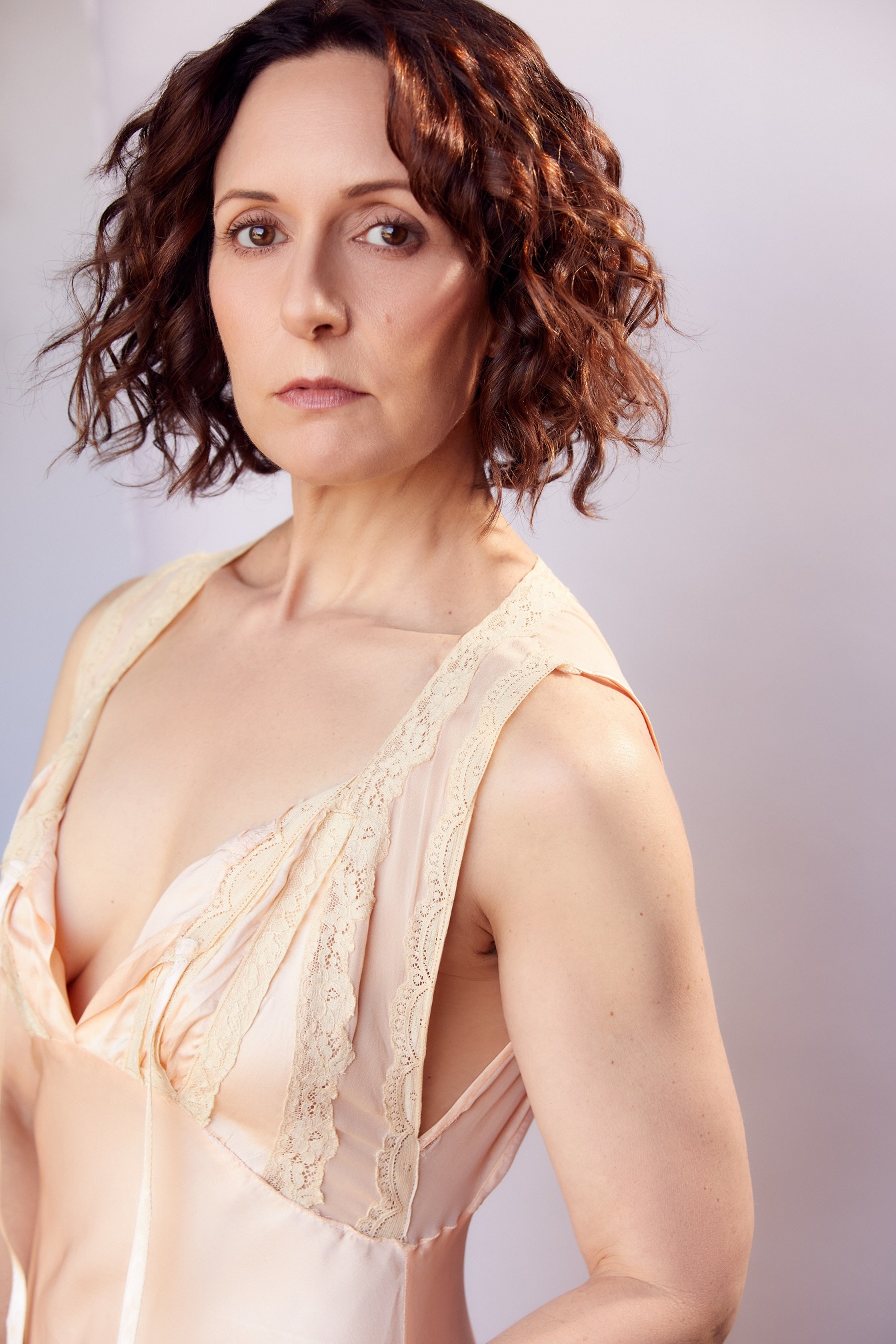 Suggest a Story:
 VoyageLA is built on recommendations from the community; it's how we uncover hidden gems, so if you or someone you know deserves recognition please let us know 
here.