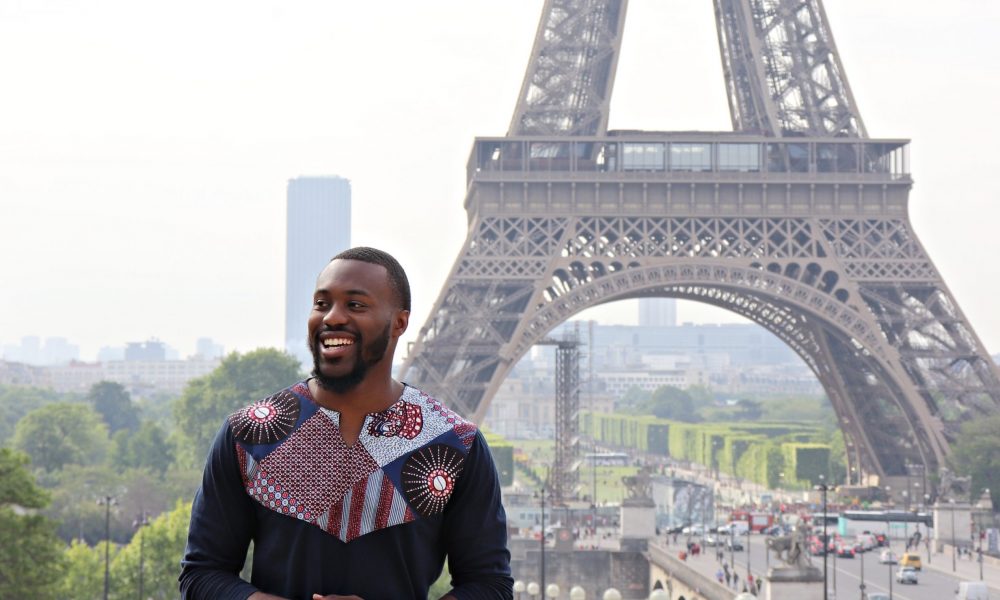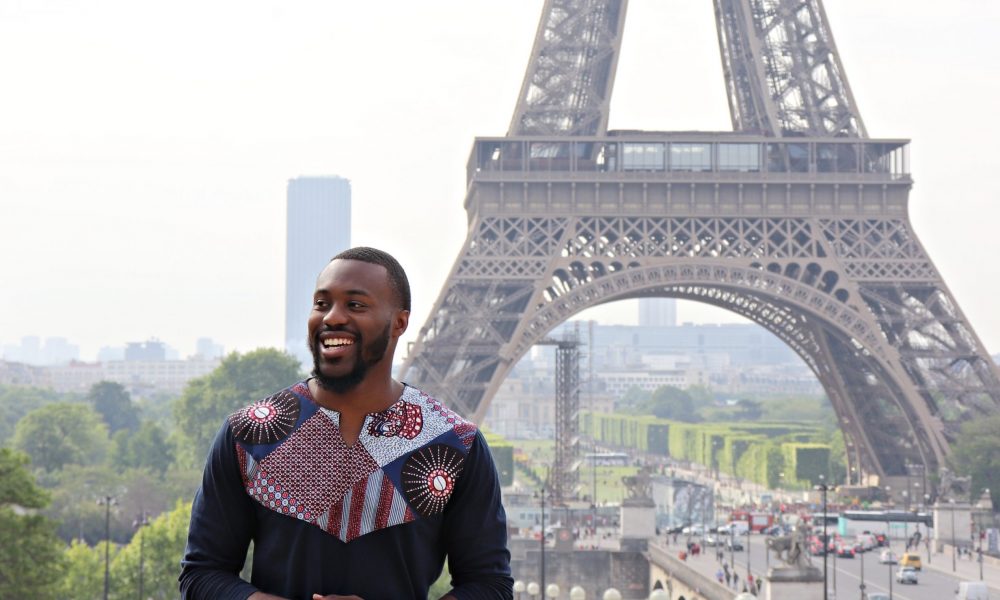 Today we'd like to introduce you to Joshua Foster.
Joshua, let's start with your story. We'd love to hear how you got started and how the journey has been so far.
A native of the Philadelphia area, a seasoned New Yorker, and now a settled Angeleno—having lived in South LA, Boyle Heights, Downtown, and Palms,—I've has always had a great affinity for diverse urban city environments. As an architectural designer I believe that the harmony of human interactions with architecture creates a music that can never be replicated but only enhanced with thoughtful and intentional community-driven designs. Designs, not just as the creation of buildings, but also through the creation of economic and professional community development. I strive to promote this idea as a leader on the board of the Southern California chapter of the National Organization of Minority Architects (NOMA), a Co-Founder of Mint (Minority Interdisciplinary Networking Team), a speaker at K-12 schools, universities, community events, and conferences on the topics of Architecture and Community Impact Entrepreneurship, and as a serial Community Entrepreneur myself.
Prior to completing my Masters of Architecture with a Real Estate Development certificate at the University of Southern California, I spent my undergraduate years shuffling between the architecture studios of Columbia University as a student, the football field of the school's Division 1 FCS program as an athlete, and the culturally rich urban communities of New York City as a resident. Now, you can find me passionately working behind the scenes of both affordable and market-rate housing projects throughout LA at KFA Architecture, hitting the bags in the boxing gym, grabbing boards on local basketball courts, jamming on the electric bass/singing at church, and coaching others on how to leverage their talents to help the communities they live in.
Overall, has it been relatively smooth? If not, what were some of the struggles along the way?
It most definitely has not been a smooth road for me but one that I wouldn't change a minute of because every single bump has shaped who I am today. One of the consistent struggles though has been maintaining a good balance in order to avoid burnout. Up until this past May, I had been going nonstop for the past decade. As an extrovert and a person who feels more at peace when busy, there had always been something that filled up every moment of my day from high school up until now. During this time span at any given moment, there was a mix of these following things happening at once: Faith, family, relationships, friends, school, sports, work, entrepreneurship, volunteer work, networking, social events, personal time, etc. While all of these things were great things to prioritize, it wasn't until earlier this year that I realized that packing as many things into every 24 hours was in fact NOT the road to success that is so often portrayed. Frankly, all it led to was a true feeling of burnout. I thank God that I made it across the grad school finish line before feeling that burnout but let me tell you, when it did hit, I FELT it.
After that, I decided to do something I hadn't done at all in years— take a true vacation with no work involved at all and a focus on recharging and re-centering myself on what was important. So at the end of May, I took a month off from responsibilities (shoutout to my job for gifting me that month as a Masters graduation present) and took a solo trip to London, Paris, Versailles, Lisbon, and Morocco after heading back to the east coast and visiting my family. That time was a game-changer. During that time off I was able to take a step back and begin to prioritize my priorities. When I got back to LA, I eased back into my busy lifestyle by spreading out what, when, and who I said yes to based on the weekly "rank" of that priority. Burnout is real and I refuse to let it happen to me again. Even with this epiphany though, it's a constant thing that I have to work at so I am blessed to have people in my life right now that helps me keep that balance and do not hold it personal if I sometimes just have to say "no, I need some time to recharge." Even extroverts need moments of introversion!
Community Entrepreneur – what should we know? What do you guys do best? What sets you apart from others?
I mentioned earlier that I consider myself a serial Community Entrepreneur so to tell you about my business means to tell you about my community because I consider my community as my business. One of my favorite definitions of the word community is "a feeling of fellowship with others, as a result of sharing common attitudes, interests, and goals— joint ownership." Notice that the definition did not mention community as any specific geographic location. Every person has their own unique community, different than the one of even your physical next-door neighbor. I truly believe that in order to change the world, we have to stop trying to change the world. What I mean is that we need to start with the communities that we abide in every day and empower others with the resources to make those changes in their own communities as well. Doing this will create a domino effect that will organically spread faster than one person could ever do for the world.
How I have chosen to live this idea out has been through an array of projects and ventures but the two that I am prioritizing the most right now is Mint and my Community Entrepreneur Coaching service. Mint is a community platform that empowers young minority professionals with an interdisciplinary network for learning, collaboration, and the development of entrepreneurial ventures. Mint was founded in 2018 by Sherron Pearson and myself with the goal of developing the next generation of minority entrepreneurs, professionals, and community leaders and we have been proudly accomplishing this vision with our amazing team through numerous resources such as our digital magazine MINT MAG.
The second endeavor is my Community Entrepreneur Coaching service which I have just recently begun offering. In addition to now officially being available to book for speaking engagements related to the topic, I am looking to help empower others with the tools to become a Community Entrepreneur themselves. Being a Community Entrepreneur is a bit different than being a Social Entrepreneur. While both are great, the key difference to me is that to be the former, one's focus must be to work primarily with the community rather than just for it. This is so that we can create a sense of ownership that will impact the community long past our own time in which we are directly involved. I strongly believe that my purpose in life is to help people live out the fullness of their calling and to help them maximize their potential, so this Community Entrepreneur Coaching service is my way of helping others do so.
What is "success" or "successful" for you?
There has been an ongoing narrative that in order to be successful you have to put on your blinders and follow a specific and defined path. While focus and planning are very important, being so focused on your plan that you are missing other potential open doors and windows can be the root of delayed success. Or in other words, you could be blocking your own blessings from manifesting. So my philosophy is that success does not follow a strictly defined path, but is instead the unscripted culmination of how we each deal with the highs and lows of our unique daily journeys. When you overcome your obstacles, no matter how big or small they may seem to the outside world, that to me, is when you are successful.
Contact Info:
Suggest a story: VoyageLA is built on recommendations from the community; it's how we uncover hidden gems, so if you or someone you know deserves recognition please let us know here.