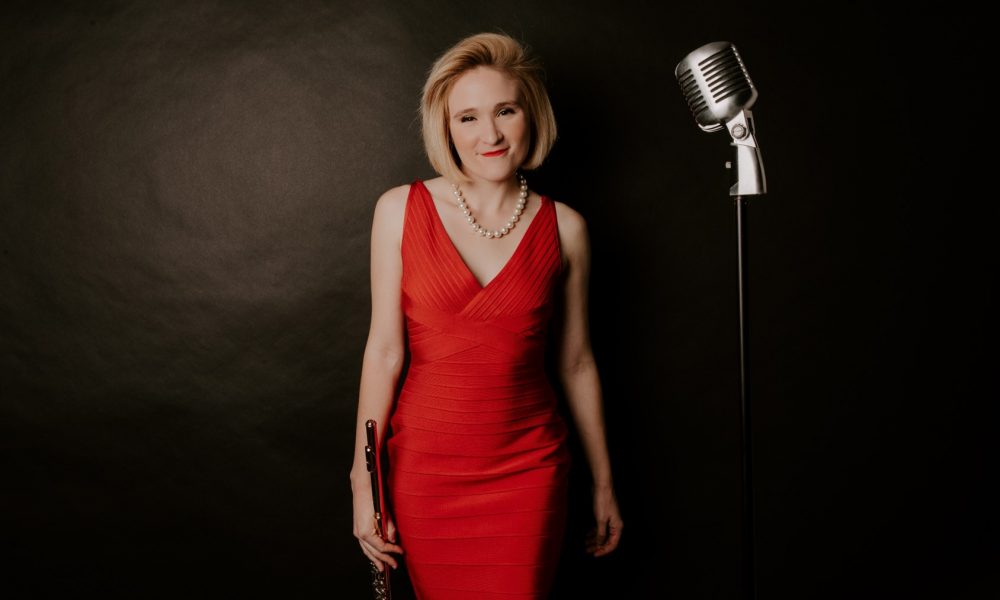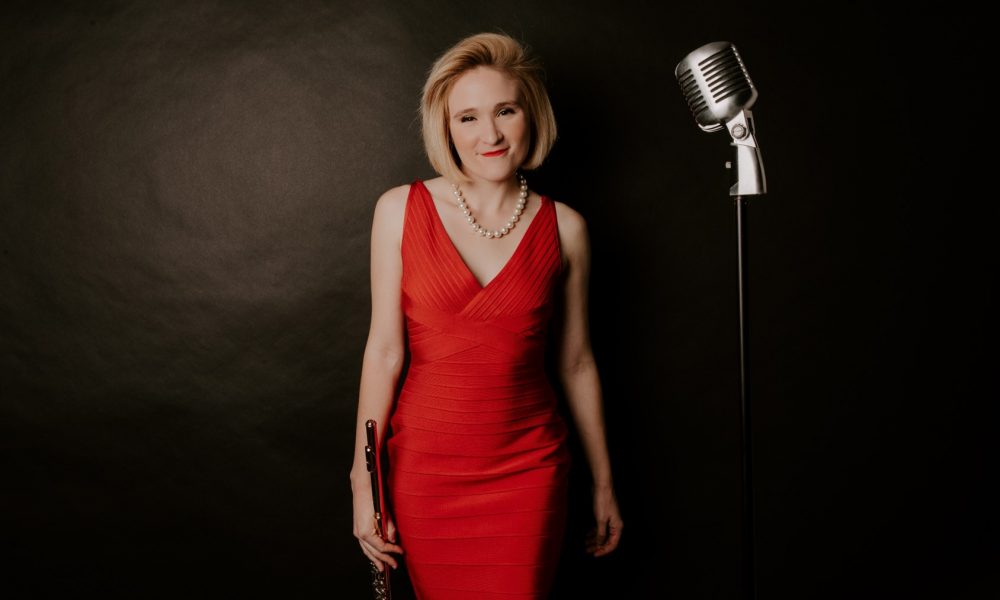 Today we'd like to introduce you to Cobby Brzeski.
Cobby, can you briefly walk us through your story – how you started and how you got to where you are today.
I'm a multi-genre vocalist, flutist, and songwriter, originally from Naples, FL, and am currently based in San Diego, CA.
Music has always been a huge part of my life, as I've been playing and performing since the age of 5. My first instrument was the violin, and although it was never truly my passion, it gave me a sharp pair of ears and a really solid foundation in classical music, which was invaluable to my training as a musician. I later found that my true passions were playing the flute, singing, and songwriting.
I've been playing the flute for 14 years and was originally a classical flutist to begin with. Back in my early years of playing, I only had a brief introduction to jazz, in which I got to play flute solos and learned to play trumpet in my high school jazz band. After high school, I went on to study both jazz and classical at Interlochen Arts Academy for a year in their post-graduate program, which was one of the most musically life-changing and magical experiences of my life. It was at Interlochen that I really fell in love with jazz and the musical freedom of improvisation, and set out on my quest to pursue it ever since.
Singing had always been a huge passion of mine since a very young age, but I didn't pursue professional vocal training until my year at Interlochen and then at college. Before that point, singing was always just something I did out of pure joy and fulfillment, as well as it being a huge outlet for me. Eventually, there came a point in my young adult life where it became my biggest dream to become an artist and sing professionally. The more and more I sang over time, songwriting also quickly became just as powerful as an outlet for me, in which I also learned to play guitar and ukulele to accompany myself. I started writing songs when I was thirteen and haven't been able to stop since. Writing songs has always been my way of processing the joys and heartbreaks of life, and nothing feels more magical and fulfilling to me than creating my own music.
In 2013, I moved to Boston to attend Berklee College of Music for a five years program, where I studied flute, voice, and songwriting. These were also some of the most musically eye-opening and influential years of my life. With Berklee having such an incredible musically and culturally diverse environment, I had the opportunity to learn all different kinds of genres. I not only studied jazz, but also R&B/soul, hiphop, smooth jazz, funk, and blues just to name a few. Music is a language, and to me, each genre is just a different outlet for me to express myself through. It's a lot of fun when you're fluent in multiple genres because they all serve as different flavors you can choose from and cater to different moods when writing a song. My three main genres that I typically write in are acoustic alternative/pop, swing, and R&B/hiphop. I also really love fusing genres together. For instance, some of my singer-songwriter stuff is fused with jazz, and some of my jazz stuff is fused with hiphop elements. This is the result of just listening to/playing a lot of different styles over time and letting them affect your artistry in whatever way that it may. To me, this is the way of music.
Overall, has it been relatively smooth? If not, what were some of the struggles along the way?
It's definitely been challenging and a lot of hard work – just as any career in the arts usually is- but it's also been a lot of fun and a really rewarding journey so far. It was definitely a bit of a struggle trying to establish myself during the first year after I graduated college, especially since I was jumping back and forth between Naples and Boston for a while and wasn't sure where I wanted to live yet. After I had embarked on my first west coast tour last spring though, it showed me that California is where I belong in this next chapter of life. Last year definitely wasn't easy having to leave behind my old life in both Boston & Naples to create a new one on the opposite side of the country, but over time though, more and more things started falling into place with my life and career, and I'm really glad I moved here! San Diego has become another home away from home for me, and my career has gotten off to a great start here too.
This year, the pandemic has definitely been a big bump in the road, as it has been for most musicians this year. Due to the pandemic, I had to post-pone my second west coast tour and my album release, and as well as all my local gigs getting canceled for the time being. We all are currently faced with the struggle of how to make a sustainable living with our music amidst this COVID world. However, moving forward, I think that these changes will further transform the way live music is experienced, as many musicians are live-streaming their shows now, myself included. That being said, nothing can entirely replace the experience and level of connection you get from of a live performance.
Despite all the challenges though, I wouldn't be where I am today without my parents' unconditional love and support, as well as all the amazing help I've had from my manager, Andrew Bustamante of Bardic Management. It really does take a village when you're pursuing a career in music, and I'm extremely thankful and lucky to have the amount of support that I've had throughout my life.
Can you give our readers some background on your music?
I am currently based in San Diego, CA and have been performing at many of the local venues here since last fall. I've also taken many trips to perform at venues in LA and the Bay Area as well. I usually perform with a full band, playing a mix of classic swing tunes, popular cover songs, my originals, and swing tunes revamped with a funky-hiphop groove (which I like to call funky swing). It's a lot of fun playing a variety of styles, and this way, I'm able to connect to both younger and older audiences.
When I'm not performing, I'm writing new songs all the time and occasionally record them with my home studio setup. I also have a lot of fun with arranging intricate 3-4 part flute and vocal harmonies for my songs, which is something I've been doing for many years now, but haven't showcased as much yet. I often have my fingers in a lot of different pies, so there's a lot of musical projects of mine that are either in the works or just sitting on the shelf until I'm eventually able to cycle back to them. Right now, I'm just taking it one project at a time.
Ultimately I strive to be the change I want to see in the world, both musically and personally. The fact that I'm a vocalist/songwriter that can blend into many different genres as well as being a non-classical flutist are already two big factors that I feel make me stand out. I can honestly say I've only met about two other people who are also both singer-songwriters and flutists like me, so we're definitely a rare breed.
Within the realm of jazz, I specialize in swing and am also a scat singer. To me, trad. jazz and swing is the golden era of jazz, and I believe that jazz music could one day regain its former popularity if enough people are exposed to that style, especially if they see it being performed by younger musicians of today, and not just hearing it on old records. What I love most about swing and trad. jazz is the rich melodic and harmonic nature of both the tunes and style of playing. To me, this is what makes it so pleasing to the ears and therefore easy for people to connect to. There is great beauty in simplicity, and I feel that swing is the perfect example of this.
Currently, I am most proud of my first full-length upcoming jazz album, All of Me, which I plan to release later this summer. All of Me showcases my original swing tunes as well as a couple of classics that have very much come to define my artistry as a jazz musician/composer up to this point, with "All of Me" being the title track. This record is also a tribute to the great Ella Fitzgerald and Billie Holiday, who are some of my biggest influences in the realm of jazz, and whose music means the world to me. I recorded the album in Boston back in October with my friends/bandmates who still live there. My album features Kento Tsubosaka (piano), Hunter Burgamy (guitar), Colescott Rubin (bass), Oscar Suchanek (drums), Andrew Bustamante (flute), Cameron McIntyre (clarinet), Steven Montecucco (trumpet), and Stephen Tenney (trombone). These guys are truly some of the most authentic swing players I have had the greatest pleasure of playing with, and they bring my songs to life in the most beautiful ways possible. They are one of the biggest reasons I am so proud and excited to release All of Me.
After this record is out, I plan to start working on my next two records for the future; my first singer-songwriter album and my first R&B/electronic album. Those releases are still a long way away, but I've got a lot of plans in mind!
Aside from working towards my future records, I am also really excited to be starting a duo with Andrew Bustamante, called PipeDream. Considering that our band consists of two flutists, with myself also singing, playing guitar, and doing live looping while Andrew is playing and beatboxing on the flute, I'd say we're definitely one of a kind! We like to play our own arrangements of classic covers as well as originals. We just had our debut performances together earlier in March before the COVID shutdown, and will definitely be performing a lot more post-pandemic.
If you had to go back in time and start over, would you have done anything differently?
I've definitely learned many lessons in this career path so far, but I don't think there's anything I would have done differently. Any challenges or mistakes are there to serve their purpose in helping me to grow and better myself as a musician and person.
Pricing:
Solo performance- $125/1hr
PipeDream (duo) or larger ensemble, please inquire for details
Private Voice/Flute/Songwriting Lessons- $35/30min, $45/45min, $50/1hr
Contact Info:
Image Credit:
Kate Lemon Photography, Rachel Rodgers Photography, & Anastasya Korol Photography
Suggest a story: VoyageLA is built on recommendations from the community; it's how we uncover hidden gems, so if you or someone you know deserves recognition please let us know here.