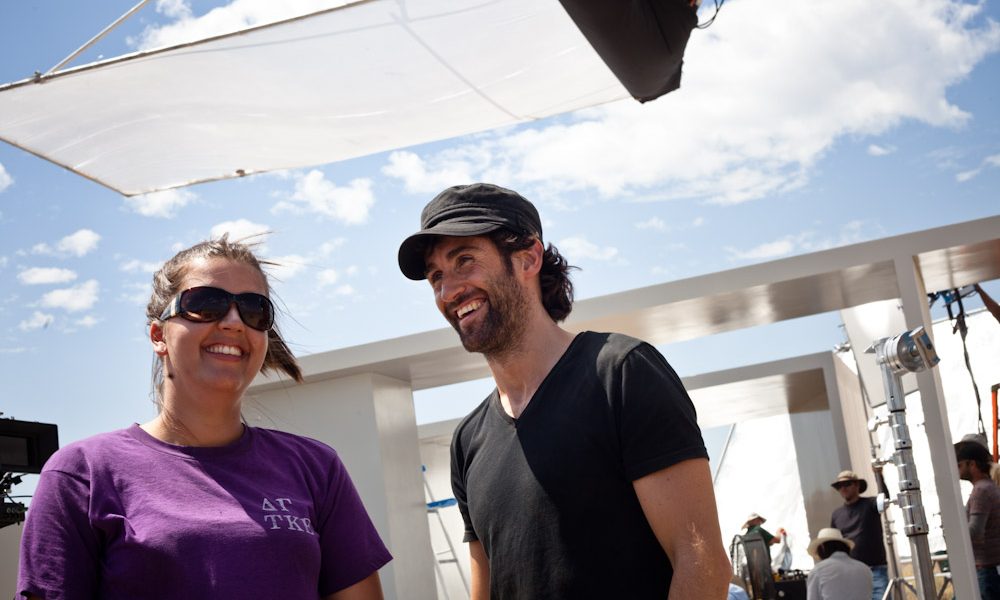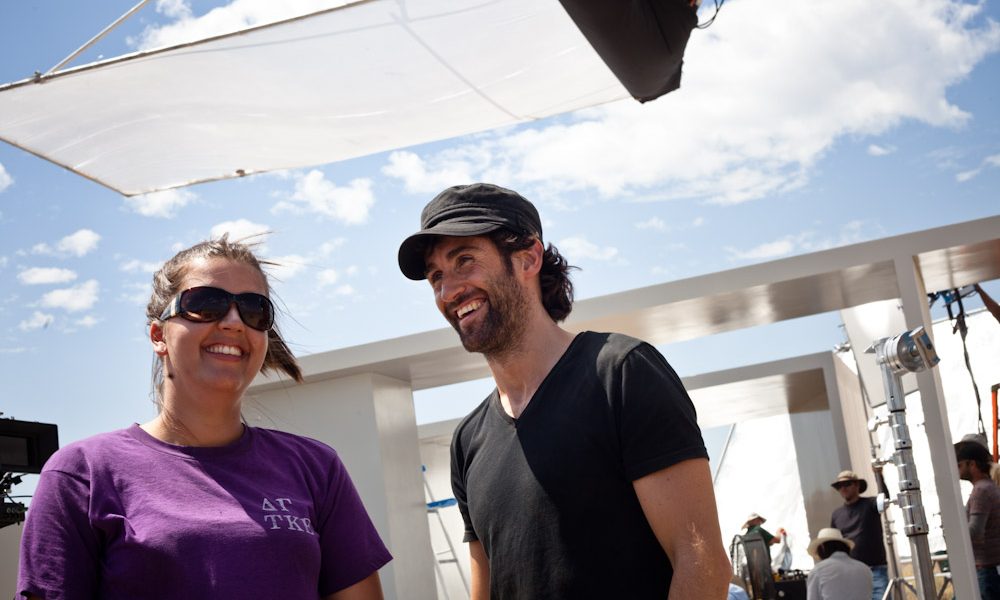 Today we'd like to introduce you to Christian Rodrigo.
Thanks for sharing your story with us Christian. So, let's start at the beginning and we can move on from there.
I'm from Barcelona, Spain, but I moved to LA nearly ten years ago. I've always been a huge fan of theater and films since I was a kid, so I used to be casted in all the school plays that were taking place during my school years.
I joined my first theater company when I was 17 years old, but I had left it when I was 19 to focus on my studies while I was studying at the University. I got my degree in Business Administration and an MBA from ESADE, one of the top Business Schools in Europe, before turning 22. Then I started working in marketing, management, international businesses, and as a headhunter for multinational companies for many years.
While I was working in those companies, I realized that I was missing the theater world so much, so I decided to start studying acting in the evenings after my job was done.
After few years combining my work with my classes, I had a great chance to become an Assistant Director of John Malkovich who was directing the play Hysteria in Barcelona and Madrid. So after that wonderful experience working with John who I think is an incredible professional, human being and talented actor and director, I started to work in different projects for the big and small screen, and also in theater.
I found really hard to get into the very closed circle of film, tv and theater of my hometown, Barcelona, so I founded my production company with a good friend of my university in order to start developing my own projects. Becoming a producer and an actor at the same time. And then I decided to move to LA since I thought it was the place where I should be if I really wanted to pursue my artistic career,
So in June 20th, 2010 I moved to LA leaving an amazing penthouse in one of the most incredible areas of Barcelona, a great convertible, a very stable and well-paid job in real state, my friends and family. I decided to start a new adventure in my life and in my career knowing that it was going to be very hard to succeed but at least I had to give it a try.
From the moment I got to LA, I felt that I had a special connection with the city and its' people. Nearly ten years after, I even feel more connected with the city, and I feel so grateful to be a part of the LA community and to work with the incredible and talented people that one can find in this city.
After some months living in LA, my only brother, who I loved with all my heart, got really sick due to a cancer that he was dealing with for years and passed away leaving a wonderful wife and three beautiful daughters. The loss of my brother was the hardest and painful moment I've ever had to face. I was knocked out for some months but slowly on, and thanks to constant meditation I started to learn to live without him and just accepting that he will keep on living on our hearts for the rest of our lives. I also learned about the value of being alive, and I started to work hard again towards my dream, so that my brother could be proud of me one day.
Then, the rest is history. I became a member of the Actors' Gang theater Company based in Culver City, with Tim Robbins as its' Artistic Director, working there as an actor and Acting teacher. At the same time, I started to shoot some projects as an actor, producer and director that where selected in some of the most prestigious festivals such as Tribeca, Sundance, Nantucket… and I opened my Acting Studio to coach actors and accompany them on their careers. Besides LA, I've been teaching in other cities such as Asuncion, Paraguay, Mexico City, Mexico, or Barcelona, Spain, having the truly honor to get to work with so many wonderful students, and having a blast coaching them.
Working as and actor and producer is not very stable, that's why I started looking for another project that could have me always connected with the theater world. So, after having enjoyed for many years short theater plays in Barcelona, I started to find out how could I bring short plays to LA's actors, writers and directors, but I needed a lot of funds to rent or buy a space that could work for holding short plays in a continuous basis. So I proposed the idea to the Actors' Gang, and after some months, the company started to develop a show with short plays so that all the members of the company could be more involved in the company. Few time later, I got the chance to direct a Latino program and then the English and Latino programs of an international Short Plays Festival that was taking place in LA. I loved the experience to work with so much talent but I didn't like some of the decisions that where being made and the way they wanted to develop the festival, so I decided to create my own short plays festival with my values and goals as an artist.
So in 2019, we had our very successful first edition of our festival, the brisk festival, with 52 plays competing, and nearly 250 artists involved, from writers to directors and actors. And it was a real blast to work with so many great people and to have the best crew and group of volunteers I could've imagined. And of course, having an incredible partner Ramon Valdez, that shares with me the love and respect for theater and all of its community.
This 2020 it's a very special year. I'm already starring in a great US film shot in Mexico in which I also have the great pleasure to be the Acting coach. We are having our second edition of the brisk festival at the Broadwater Main Stage from July 24th until August 23rd, and this June 20th of 2020 I'll be celebrating two very special things: my 10th anniversary in Los Angeles and my son's first birthday.
So I just hope I'll be able to keep on doing what I most like during my whole life which is to be on sets and stages as an actor, coach, director and producer while enjoying life next to my family and friends.
Great, so let's dig a little deeper into the story – has it been an easy path overall and if not, what were the challenges you've had to overcome?
The entertainment industry is a wonderful industry but it's a really hard one. Being a part of it makes you really alive and it's a gift to work on films, theater or television. But of course it's very instable and it's easy to end up struggling.
In my case having a degree in Business Administration and an MBA with a large experience in the business world makes it even more challenging. Because I know I could have a great job making a really good living managing a company, but instead, I keep on pursuing my dreams of working in the film/TV/theater industry.
So yes, it hasn't been a smooth road at all, being nearly broke for several times and just by myself far from family and friends. But when I'm on set or on a stage either acting, coaching, directing or producing I'm just so happy and I feel so inspired that I forgot any struggle I might have had in the past.
Please tell us about Brisk Festival.
FULL EMOTIONS: We are a young, dynamic and creative cinema, television, theater, music videos, commercials, communications, advertising and events production company, located in Los Angeles, CA, and in Barcelona, Spain.
Entertainment is our main reason to be, and that's why our projects are focused in entertain audiences. Besides, our international orientation allows us think in global projects for a wide variety of cultures. Although our main aim is to realize cinematographic projects, we also have an interest in the television and the scenic arts as complementary of the seventh art, trying to create 360º projects.
Our philosophy is to entertain with quality audiovisual products and live events. That's why our main focus is in our crew, trying to work always with the best professionals in an artistic and technical sense.
We always work in very ethical and encouraging environments, making a true wonderful experience for everyone who is involved while reaching high-quality results full of emotions.
One of our main projects is the Brisk Festival (10 mins plays festival that takes place in Los Angeles, but it's expanding to Mexico City, Barcelona, Madrid, Rome and other cities in the future). This is maybe the most challenging project of the company.
We are also expanding our services into the design and communication world with a European partner, MC Advertising, becoming a full Advertising agency with more that 70 designers and communication specialists working from Barcelona, Spain.
Is there a characteristic or quality that you feel is essential to success?
I think hard work, talent, professionalism, and ethics are really important to succeed in the long term. But also being able to put some extra effort and so much passion on everything we do.
Contact Info:
Image Credit:
Elena Rojas; Olga Natalia Alcaraz; Jhonathan Tabares
Suggest a story: VoyageLA is built on recommendations from the community; it's how we uncover hidden gems, so if you or someone you know deserves recognition please let us know here.
Sponsor Shoutout: Check out @dafreckledpoet on Instagram or some of her work below: