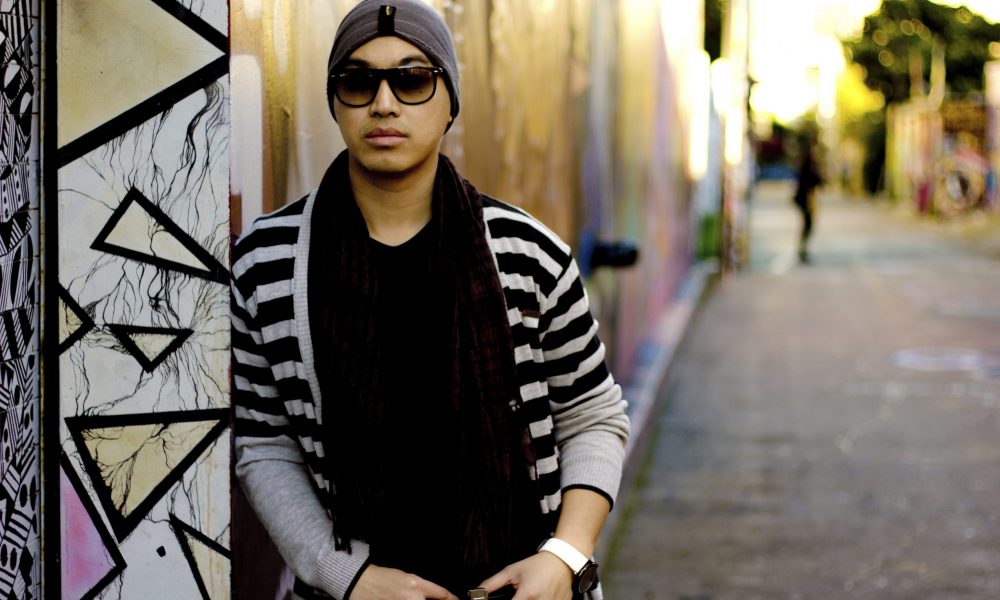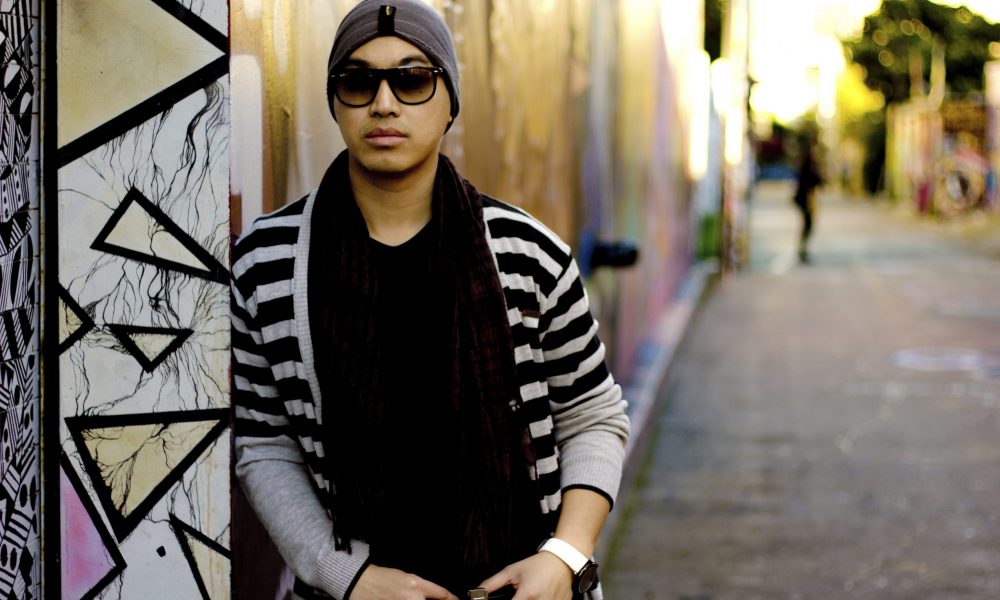 Today we'd like to introduce you to Carlo Ferrer Santos a.k.a. C-Tru.
Carlo, please share your story with us.
My parents left the Philippines to achieve what many immigrants strive for – the American Dream. As a child, I saw firsthand what hard work and perseverance against all odds could accomplish.  It gave rise to my own big dreams in music. Hip-hop sparked my passion and I would spend hours songwriting, developing my rap flow, and producing music. My first big break happened in 2007, winning the Energizer Freestyle Music Competition over thousands of contestants. I was voted into the top 3 by the fans and then Grammy-winning rapper Chamillionaire selected me as the grand champion. That gave me the confirmation I needed to pursue my dreams in earnest and it set my career in motion.
In 2008, I joined forces with Europe record label 'One Hustle Records' and founder/producer/DJ Swissivory. Releasing countless mixtapes we achieved commercial success in the Euro music scene and I completed three successful tours in Europe (2010, 2011, 2015) headlining venues in Switzerland, Austria, and Germany. At the same time, stateside, I continued to establish myself as a force in hip-hop collaborating with N.Y. rapper (and Love & HipHop TV show star) Papoose on the underground favorite "How We Roll" (2014), garnering massive college radio play throughout the U.S.
Then in 2016, I broke into the entertainment markets in Asia and immediately made an impact on the music scene. Working with GMA Records, songwriter Edmund Perlas, and producer Jun Lee, we teamed up with the top artists in the Philippines. Co-writing 3 songs on the album 'Chasing the Light' by multi-platinum pop idol Julie Anne San Jose, I was also the featured rap artist on the singles "Don't Make Me Wait" and "Take Me To Nirvana". That album debuted at #1 in the Philippines music charts (July 2016). I then scored another chart-topping #1 album (October 2016) in the Philippines for my work with Filipino superstar, Alden Richards, as the featured rapper on the title track "Say It Again" from his latest album. It's an amazing feeling to get recognition from my home country and I see it as a step towards one of my goals: using my music platform to bring aid to those suffering poverty in the Philippines.
With a growing reputation as the 'go-to' person for high profile projects, I receive songwriting and feature requests from all over the world. As an example of how different each of my projects is, I recently completed a song with internet viral dancing sensation and 4 times Ellen show guest 'Balang' on a soon to be released global dance record called: "Big Bang Bounce". From rap to pop to dance, the music I make has no boundaries.
2017 was a pivotal year in my career as an impromptu studio session with rap legend DMX led to a collaboration with him on the Swissivory produced track "The Dog in Me" which has accumulated a million plus views online. Having the co-sign of one of the most successful rappers of all time was more affirmation that I was on the right path. It was the beginning of more things to come and through the creative vision of music A&R 'M80', I was connected to my childhood rap hero Snoop Dogg. Not only did we make a song together, but we just wrapped up filming the music video! "California Party", produced by Jun Lee, is the perfect blend of new school hip-hop and funk making this a true west coast anthem. I'm beyond excited to release it in a few months!
Looking back at my career, I realize that it's life's challenges that make us what we are. It's the reason DMX, Snoop and I can connect and make these powerful records. Though we all had different obstacles to face, our struggle is the common bond. Music has the power to unite people of all backgrounds, cultures, and beliefs. I'm blessed to be able to do my part in inspiring the positive change I want to see in the world.
Great, so let's dig a little deeper into the story – has it been an easy path overall and if not, what were the challenges you've had to overcome?
Nothing in life worth having comes easy. Early on, my music dreams were nearly derailed by the bullying I experienced as a child. I recall rapping a Snoop Dogg verse (from the track 'Gin and Juice') during recess and then getting harassed by a group of older kids. They would throw stuff at me, yell out racial slurs about my Asian heritage and tell me I could never be a rapper because of who I was. I didn't consider myself different until then.
Instead of breaking me, that only added more fuel to prove my naysayers wrong. I transitioned from memorizing my favorite rapper's lyrics to writing my own, filling notebook upon notebook with rhymes. I already had the odds stacked against me, so I couldn't just be good, I had to be exceptional to get noticed. I did just that winning the nation-wide Energizer Freestyle Music Competition in 2007, which set my career in motion.
It was still an uphill climb with very few Asian-American artists emerging in the U.S. music industry. Yet, that did not deter me and I found other avenues for my music by breaking ground in the Europe and Asia markets. Through non-stop grinding and a 24/7 work ethic, I moved up to headlining my own tours and charting number one on the international charts all without major label help!
On my upcoming single "California Party" with Snoop Dogg, in my verse, I include a lyric from the same song of his that I was bullied for rapping to years ago.  First off, I did that to pay respect to one of the most influential rappers ever.  But, secondly, it's my own personal way of celebrating how far I've come. Who could have imagined that the same kid who was teased for his dreams would one day make that dream come true by rapping alongside hip-hop music icons years later! I feel truly blessed to have this opportunity!
Facing these obstacles has shown me first hand that we need to promote more diversity and inclusion. Not just in entertainment, but in society in general. In breaking barriers with my music, I hope to spark that movement.
Please tell us about C-Tru.
Carlo Ferrer Santos, known as C-Tru, is a multi-ethnic (Asian/Spanish) rapper, singer, and songwriter. He stands for diversity and inclusion and uses music as a platform to advance positive change in the world.
Contact Info:
Email: banksrich722@gmail.com
Phone: (818) 987-8830
Website: www.c-tru.com
Image Credit:
Elaine Taber Courtney (ETC Pix), Toni Nicole Photography, Charles Ferrer Santos, Dani Pochetti, Michael Ian Centeno
Getting in touch: VoyageLA is built on recommendations from the community; it's how we uncover hidden gems, so if you know someone who deserves recognition please let us know here.