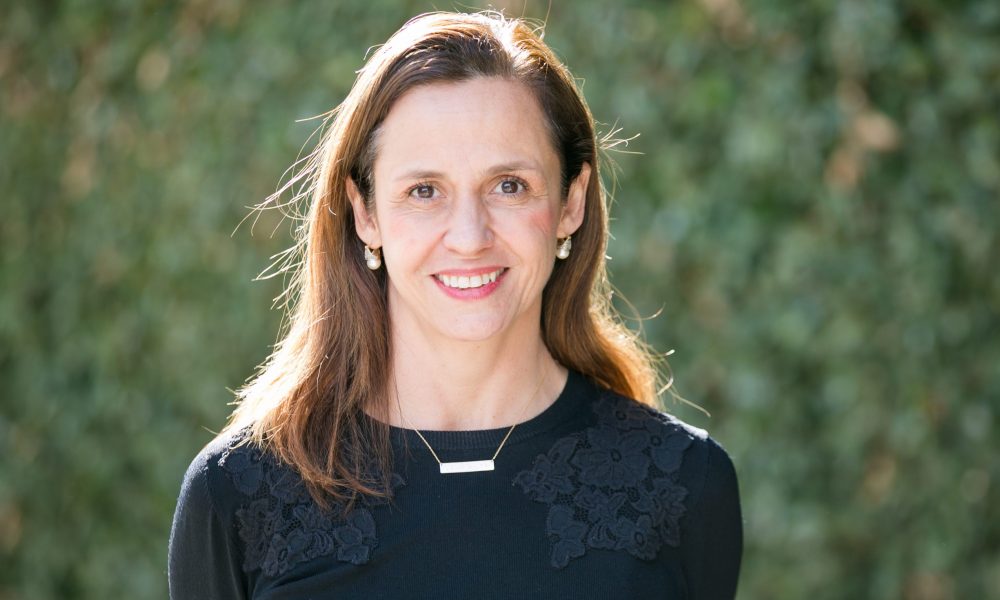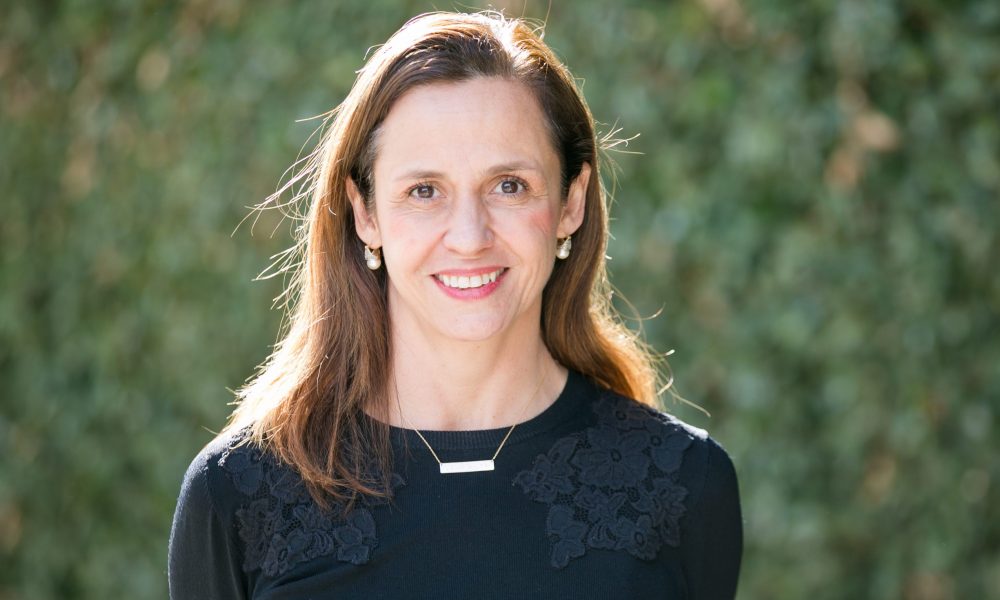 Today we'd like to introduce you to Ana Paula Markel.
Thanks for sharing your story with us Ana Paula. So, let's start at the beginning and we can move on from there.
As most birth folks, my own birth experiences led me to become a childbirth educator, birth activist, doula, doula trainer, business owner, speaker, hospital consultant, product development consultant and President Elect of DONA International… in that order.
My main business is Bini Birth though and where I spend the majority of my time. I was a mother young at 21 and my first daughter was born in Brazil by an un-necessary cesarean (un-necesarian). My second daughter was born in Los Angeles by another un-necessary cesarean but this time they also suspected she was growing as expected (IUGR) and took her out at 35 weeks. She had been growing just fine, this was an ultrasound mistake and this really upset me. This is when I learned that speaking up for myself and my baby was not only my right but also my responsibility. I started to use the very archaic internet available at the time to research birth options. By the grace of God, I was led to one of the UCLA midwives who gave me an awesome book (Birthing from Within) and sent me to a childbirth education class. I was immediately hooked and completely in love with my body, my baby. It was so surprising to me that as an educated woman, mother of 2 I had no idea where my cervix was or what it did. I felt like I went from middle ages to renaissance. I did have a vaginal birth after cesarean with my third daughter, with the assistance of a great OB, a doula and the love and support of my husband and oldest daughter… okay and also an epidural which was humbling and awesome at the same time. I immediately started assisting my teacher and became an educator. One year later I gave birth to my son, without any pain medication and a whole lot of noise. These different experiences taught me so much about myself, my own doubts, fears but mostly my courage, and strength. It was an incredibly transforming experience. The way I was treated by my team made an incredible difference in how I felt as a mother, woman, human. A few months later I started to attend births from people from classes. I would attend these births without any formal training as a doula, I would go as a helper, hand holder, translator, or whatever they needed of me and it wasn't until about 3-40 births that I took my official doula training in 2002. Doula-hood completely redefined my role in this planet. I felt purpose and that I was exactly where I was meant to be. From there one thing led to another.
Now, I definitely did not have the dream or ambition to own a business. You see, I grew up in a small family business (in fashion) and I knew too well how not glamorous and strenuous it is to have your own company. I graduated in fashion too and the minute I got out of school I went to work for the biggest Brazilian brand… I wanted departments, structure, teams, timelines, budgets… a boss that did all the worrying and I could just be creative… It is kind of funny that in 2008 I found myself incorporating my own birthing education business. It turns out that I love it, and it is just as hard and challenging as I thought it would be, but I work with purpose.
My work is about meeting someone who is scared, in pain and through education, a lot of active listening and a process witness these people become empowered, excited and prepared. The reality is that nothing guarantees how a labor is going to go or what kind of baby you will have or what parenting style is perfect for you… And any experienced parent will tell you that flexibility, humility, sense of humor are not only great assets for pregnancy, birth, parenting but for life in general. I have been fortunate enough to have met the best people and professionals in this field. I love to collaborate with hospitals, and medical personal. I love to facilitate dialogue between what parents want, what nature asks of us in labor and for the newborn, with old fashioned hospital protocols. It is such a feeling to make an impact for the masses, to know that your years of efforts did actually contribute for people's experiences to be more positive, loving and humbly… healthier.
In birth and postpartum a lot of times the over use of medical interventions can actually create the very problem they were meant to avoid. A lot of times when professionals are so involved within the system and that is the only experience they have had of birth, it can be very exciting to inspire them about the poetry of physiology of birth.
Great, so let's dig a little deeper into the story – has it been an easy path overall and if not, what were the challenges you've had to overcome?
It has been smooth in the sense that I feel this is the work I am supposed to be doing, and when you work with passion and purpose even struggles can be exciting because they become challenges you want to overcome.
The main struggles have been the financial aspect, being a doula and educator there is only so many clients you can have, it is service business and it is so much of your time.
The expenses of a small business are immense, rent, salary, insurance, and taxes are huge for us and as a team we are always trying to innovate, create something new and at the same time never loose purpose and passion and become one of those business that loses heart for the business. I believe there is a very delicate line there and our mission is always to tap it with responsibilities. Bini clients or clients that have worked with me know I am a professional but clients' needs in a time they are vulnerable will always come first and not be exploited.
One struggle I had as a newer doula was embracing the value of what we do, and even though I do not struggle with it anymore it is worth sharing because so many doulas do.
Study after study confirms the many benefits of doula care, on top of that the amount of hours each doula spends with a client is insane. There are prenatal visits, countless hours of research we do for clients, resources we provide, being on call for text messages, calls and births that can take days and postpartum visits. People sometimes prefer to pay $2000 for a stroller but ask a doula for a discount, and that is just not right. One thing is for doulas to choose to support low income families but doulas deserve a lot of professional respect from not only clients but also hospital staff. Little by little we are getting there.
Bini Birth – what should we know? What do you guys do best? What sets you apart from the competition?
We offer all sort of classes for expecting and new parents. From CPR, breastfeeding, mommy and me, music classes, yoga, RIE and many others. Our main dish and what our reputation was built was for our childbirth education classes. We work extremely hard on it, today we are a team of 7 educators that meet monthly and are constantly attending conferences, researching in order to keep our classes relevant and with solid content that can be delivered in a fun and warm format.
We also provide doula trainings and many classes for birth professionals.
What I am most proud of is probably the reputation we have built through the years.
You can't buy your reputation, you build it one client at time, one relationship at time.
We are also extremely proud to have been hired by Los Angeles biggest and most popular hospital to completely revamp their education program. It is a relationship that was meant to be 4 months and 2 years and some later we are still going strong. It is so exciting to have resources, work with incredibly talented nurses and offer classes in a hospital that are completely evidence based, warm and that makes people want to give birth there. It has been a perfect marriage to apply all that we have learned in providing these services and classes in an intimate space like Bini and transform it into something for the masses.
We have also been invited to partner with two other local hospitals in different capacities and it really humbles me when a doula can come teach physicians, nurses or facilitate a conversation. Back in my early years, I could not have dreamt of reaching this level of recognition and I still pinch myself about it.
What moment in your career do you look back most fondly on?
Listening to nurses or doctors use our content with their patients. It is very rewarding to think something that was created with the intention to prepare, inform, support and empower parents to be being used in large hospitals by the most respected professionals in the field.
I am also constantly proud of doulas and educators I train. There is something so beautiful in witnessing people succeed. A lot of times I see this successful doulas and educators and to think Bini had a small part on their growth is an honor. We also have doctors, midwives, and nurses who attend our classes either when pregnant or taking a doula training and that is not only an honor but a lot of fun to engage in great conversations and bridge the medical with the magical as corny as that sounds.
Contact Info:

Image Credit:
Bini Birth
Getting in touch: VoyageLA is built on recommendations from the community; it's how we uncover hidden gems, so if you know someone who deserves recognition please let us know here.