Today we'd like to introduce you to Alanna Bailey.
Hi Alanna, we'd love for you to start by introducing yourself.
Hi, I'm Alanna! I'm a writer and maker and the creator of Little Chimes- 'The new vanguard in personal and interior adornment.
I suppose I've always been a creative. My core artistic medium has been writing, but the global Coronavirus pandemic took me in a different creative direction, back to using my hands.
I moved to New York City for undergrad years ago to dually concentrate in creative writing and cultural studies + media. After school ended I wound up working in marketing + brand development in the luxury design industry for several years and made a home for myself in NYC for a decade. Eventually heading up my own consultancy, I thought it'd be easier to carve out time for writing, but it didn't quite work out that way. In 2015 some health issues paired with a deeper searching for how I wanted to spend my time and what I wanted to 'do' in life led me to phase out my clients, work odd jobs and apply to graduate school for my MFA in writing.
I was incredibly fortunate, in fact, I'm still not sure how I got so lucky, but I got into BU and moved to Boston to fully immerse myself in literature and writing for about a year and a half. When I finished my Master's and had to move I still hadn't entirely answered the 'what do I want to do' question, but I knew reading, writing + creativity was non-negotiable to my life from here on out. That said, after 12 years in the NorthEast, I was pretty much done with the harsh winters and wound up taking a cross-country road trip home to Los Angeles.
When I arrived, quite humbly moving back in with my parents for a bit, I wound up working in higher education for about a year, helping a friend transition to her new department, and upon its completion was let go on January 31, 2020, just 5 weeks before the world shut down due to Covid-19.
Being home, with my parents, unemployed, with underlying health issues that made me very afraid of getting Covid, my anxiety was through the roof (like most of ours was I think). To cope with this anxiety and the state of the world – I just got busy. It started with painting a new fence for my parent's house. At night I'd hop no zoom to 'visit' with friends and I picked up sewing again, and I'd stitch cloth together clumsily as I talked with people or watched movies. My anxiety made it really hard to focus on reading and writing, and working with my hands (and in the garden) became sort of a balm for stress.
When the fence was finished I began playing with a multitude of other materials I was able to get my hands on – wood, cement, metals, macrame, rubber and eventually clay. I made a lot of odd things and small disasters but when I gave miniature wind chimes a go I found them kind of delightful, pairing designs with gemstones. When I finally felt safe enough to have distanced outdoor visits with friends in the backyard (this was still pre-vaccines) my dear friend Maggie basically started (and continued) to talk me into selling these little windchimes. The gemstones were so pretty I also wanted to wear them, so I started making some earrings here and there. Then a friend had been posting about making earrings with polymer clay, which just looked really fun, so I started playing with clay… then my room just exploded. I'd basically accidentally created a whole inventory.
Months later, and after vaccines came out when I felt bold enough I approached a boutique to see if they were accepting any new jewelry and the owner immediately invited me to do a 'pop up'. I scrambled for a week and borrowed money from my parents to get the supplies I needed to do a pop-up event (which I'd never done before) and after that, as they say, the rest is history…
Would you say it's been a smooth road, and if not what are some of the biggest challenges you've faced along the way?
I mean definitely not entirely, lol (but is anything, really?); but it's also been one full of surprise blessings and heartening experiences (not to mention meeting a community of other makers and inspiring small business owners). I'm someone with tons of experience in many fields and a lot of schooling, and during quarantine, I applied to hundreds of jobs to no avail. So when I started doing this, putting Little Chimes out into the world, I was really taking a leap both as an artist and as an entrepreneur. I was still applying for full-time work but found myself oddly excited to try this thing – actually selling and promoting things I've made. And the more events I did, I started having these wonderful experiences getting great feedback from customers – and then even getting a few of my first repeat customers (shoutout to Carrie!)!! All from things I really enjoyed making. It's so deeply validating!
This said, as someone working to build this into a full-time job/company (events are only part of the work!), learning the balance of finances and expenses is definitely humbling. It's no joke when they say you have to spend money to make money, it's an investment and can be scary spending a big chunk of cash on supplies, then spending tons of time making things by hand, then spending a chunk of money on booking events and just working and having faith, 'ok, I'm going to make this all back and then some, you really have to focus on confidence and possibility – and hustle! It's a lot of work. But I'm also finding it very, very satisfying.
I will also say, a big challenge has also been the pretty immediate arrival of extreme heat. With doing outdoor markets as a core part of the business model temperatures have already gotten dangerously high inland. This and a lot of us I think are seeing a very direct and immediate impact of inflation at the moment. This to say- if you're reading this, please remember we need y'all to keep shopping small all year! If you're ever out and see white tents or street vendors, show em some love, even if you only get something small, it's hard work and the way we spend our money really does have the potential to shift paradigms.
Can you tell our readers more about what you do and what you think sets you apart from others?
I make little wind chimes for your plants! They are small golden chimes made with cleaned brass and all-natural crystals + gemstones, each with a stem for easy placement in potted plants in your window, on the patio and occasionally in floral arrangements on your tablescapes. There is nothing else like them on the market and an idea I've brought to life during quarantine, I'm very proud of them and totally humbled by the response to them.
As mentioned, the stones called to me to be worn as well, and as such I also hand make a range of jewelry – necklaces, earrings and bracelets, as well as wall and window garlands for adorning yourself and your home. We do carry a few other home goods and I hope to expand on these in a shop of my own in the near future. When I initially began I was also carrying a few plants as well, but over time and due to the ever-changing climate paired this down to plants mostly for display, though they are also something I would love to carry in a shop.
Our focal point is personal and interior adornment – hand-making things that bring a bit of magic, awe, delight or joy to your day and life. I've been, again, just totally over the moon that folks have had such a warm reception to our work, both jewelry and chimes equally. The Little Chimes are our namesake as they came first and inspired everything else, they are also completely unique. I really look forward to spreading the word about them all the more and getting them in as many plant shops as possible! I think they are aesthetically pleasing, full of good energy, and also a very soothing sound. Being able to throw the window open and hear a small twinkle of a sound comes in with a breeze is a great experience in any space.
Overall, our products aside, I think (and certainly hope!) genuinely connecting with people has also set us apart. Especially as the maker + curator of these goods, it is a joy to work with and serve each person I meet. I like getting to know all of our customers too!
What are your plans for the future?
Ohhhh, I'm scheming so many things! HA. What I'd really love is to expand, both online and in-person with the goal of having a small shop as well. I also have a few new product ideas brewing, though I need to finish moving and replenishing inventory before I experiment with those more. But yeah, ideally I just want to create a space that inspires joy, ease and community, stay tuned, more to come!
Contact Info: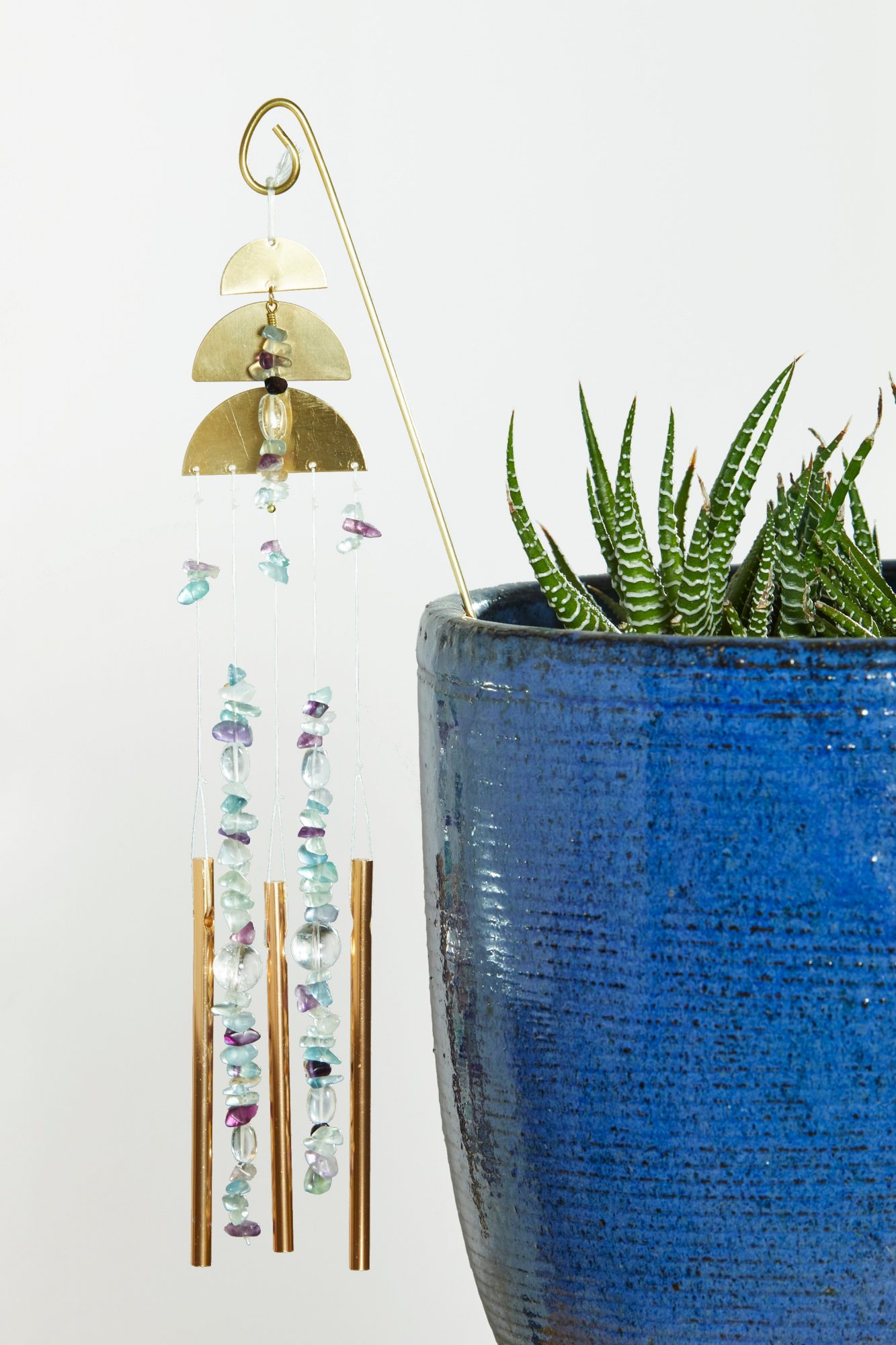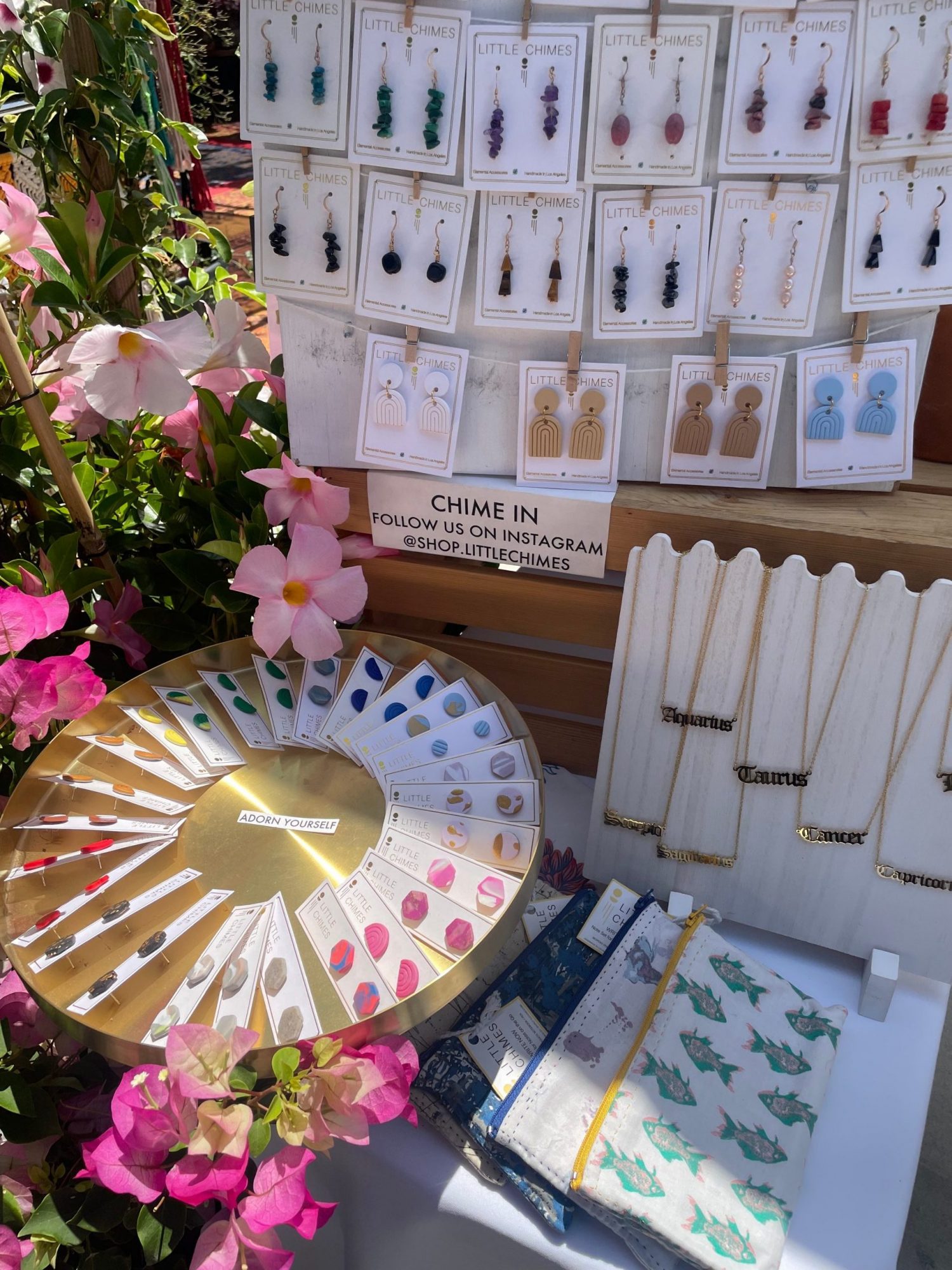 Suggest a Story:
 VoyageLA is built on recommendations from the community; it's how we uncover hidden gems, so if you or someone you know deserves recognition please let us know 
here.