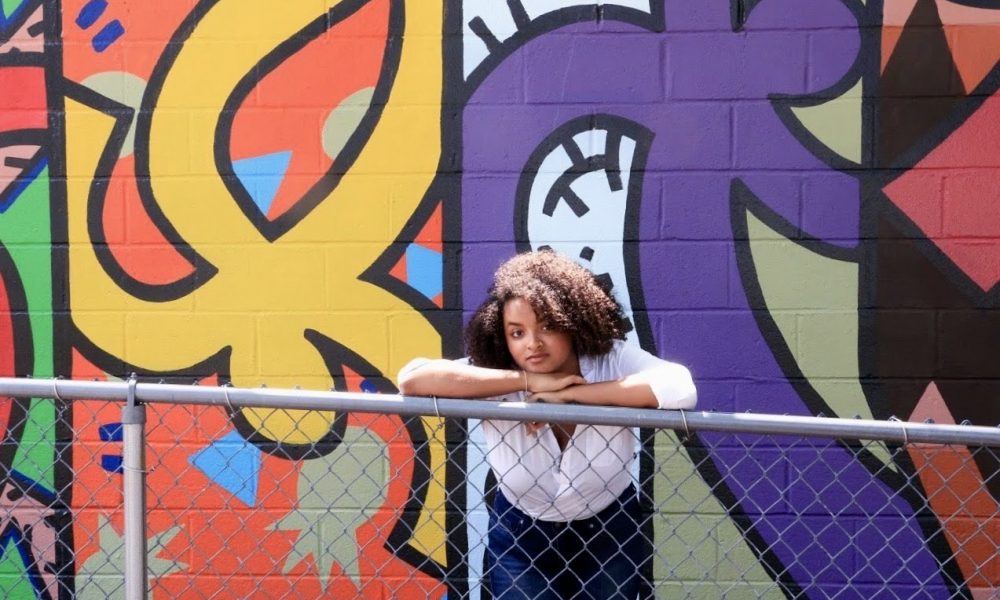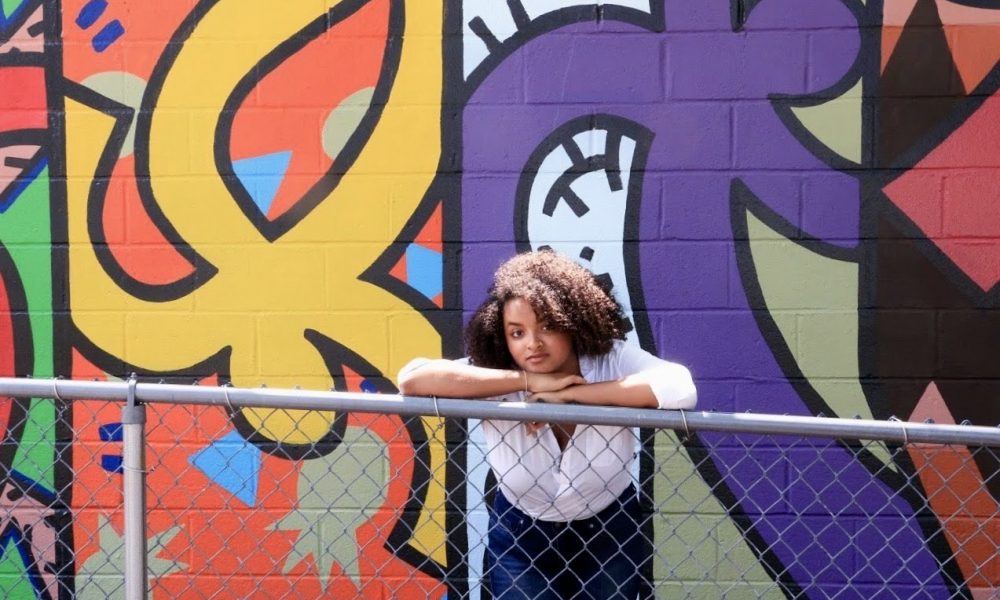 Today we'd like to introduce you to Adjenai Worrell.
Adjenai, before we jump into specific questions about your work, why don't you give us some details about you and your story.
My path to music started early and had a few stops in other artistic endeavors – I always knew it was the field for me, it just took a few years to figure out where I fit in. At age 7 or 8, I was enrolled in piano lessons, but I had absolutely no interest in classical music. Around age nine, I started working in musical theater. After that, I transitioned to commercials, film and TV, made a brief stop in voiceover work, and another very brief stop in Shakespearean acting. Eventually, while backpacking across the country with very few belongings and a very cheap acoustic guitar, I found my way back to music.
Growing up, I was lucky enough to have a family that supported my creative whims. I come from an eclectic set of parents – parents that decided to sell my childhood home (along with most of our belongings) when I was 14 to take me and two younger brothers on a backpacking trip that started in the US and eventually expanded to South and Central America. It was an amazing way to get out of my tiny suburban teenage girl world and I got to call many places home. Despite the adventure, it was still a pretty isolating experience. I had a lot of time to myself and that was not always a good thing. I funneled a lot of my energy (a.k.a. teen angst) into reading, listening to music, and eventually writing my own songs. I wrote about myself for a while but ended up getting bored with my life and started writing about friends, characters in books and TV, and anything else that inspired me. It was a challenge, an outlet, and something to do while sitting in some house, in some town, in Georgia or Florida or Belize or Mexico or literally anywhere else.
When I turned 17 I decided it was time to get some space from my family, so I moved across the country to Los Angeles to pursue a degree in music. I lived in a two bedroom house with four other people and loved every second of the chaos, and believe me it was chaotic. I didn't care though, I was finally with people just like me, obsessed with music and storytelling and creating something from nothing. I was writing songs with people that inspired me, I was recording music in studios I never thought I'd have access to, I was playing shows around LA with a great band, I was living a life that I didn't think was possible. Then came graduation, the real world, no more FAFSA funding, and a sudden death in the family – it all sent me into a spiral of depression. I was pushed back to the east coast to hibernate, recalibrate, and figure my life out. I spent time with my extended family, slept on a pull-out couch, and wrote a song almost every day for two months. During that period, I got a job offer from my teacher/mentor, Erin Workman, and started a full-time position at my old school, the Los Angeles College of Music. I remember flying back to Los Angeles and feeling like I was coming home.
It took time, but I rebuilt. I started co-writing again, telling stories, finding musicians that I wanted to collaborate with. Simultaneously, I was working at a school helping fellow musicians navigate their career development. At the beginning of this year, I started a band with the goal to record a few songs that were special to me, and more personal than anything else I had done before. There are 4 songs about 4 different stages of my life, each focused on a feeling that I've had to come to terms with over time – escape, avoidance, fear, and love. We have plans to release in early 2020!
Overall, has it been relatively smooth? If not, what were some of the struggles along the way?
Yes and no, the idea of smooth is relative. Nothing worth having ever comes easily, but I do feel really lucky to have a lot of amazing memories and experiences under my belt.
The biggest challenge for me has been navigating a creative career and balancing my mental health. Like a lot of people, I deal with depression and anxiety – I've had imposter syndrome episodes cripple me before shows and in sessions, and I've had days that I couldn't get out of bed or respond to a text/call/email. I'm also aware that what I deal with day today is not a challenge that's unique to me, so I work hard to be transparent about everything, not just in personal interactions but with the way I write music as well. Writing music about feelings in an honest way provides an outlet for that little voice in my head and makes it easier to say "Hey, maybe all that fear/sadness/self-loathing I have floating around in my brain is inaccurate. Maybe if I can create something out of this heaviness that I feel, things aren't that bad." Mental health struggles can cause me to detach, but tying it back into music and art brings me back down to earth. I feel like the more we share our stories, the fewer people out there feel alone in theirs.
There have been rough patches, bumps, bruises, hurt egos, hurt hearts – but it has also led me to where I am right now, so I don't think any of it was bad. I'm no worse for wear – I'm just growing and changing, writing about all the experiences along the way.
Can you give our readers some background on your music?
I'm a songwriter first and an artist second, the focus for me has always been about telling stories through music. Sometimes those songs come from me and my life but oftentimes they come from somewhere else, about someone else, and for someone else. I write music for the thrill of it and I'm proud of the people that I get to work with and the artists that I've been able to surround myself with.
What is "success" or "successful" for you?
At the end of the day, success is being happy and healthy – emotionally, physically, and spiritually. I don't think I'll ever get to a point creatively where I'll feel like "I've done it, reached the peak, I'm good, I'm done." I think that's how all creative people are, we have that thing in the back of our minds that tells us to keep going, to make something better. Because of that, I'm constantly trying to reframe my idea of success. I just want to wake up happy, enjoying what I do, enjoying the people around me – collecting memories and releasing music that makes an impact. That's the goal for me.
Contact Info:

Image Credit:
Kelly O'Neil, Catherine White, Kira Morrison & Marina Paiz
Suggest a story: VoyageLA is built on recommendations from the community; it's how we uncover hidden gems, so if you or someone you know deserves recognition please let us know here.