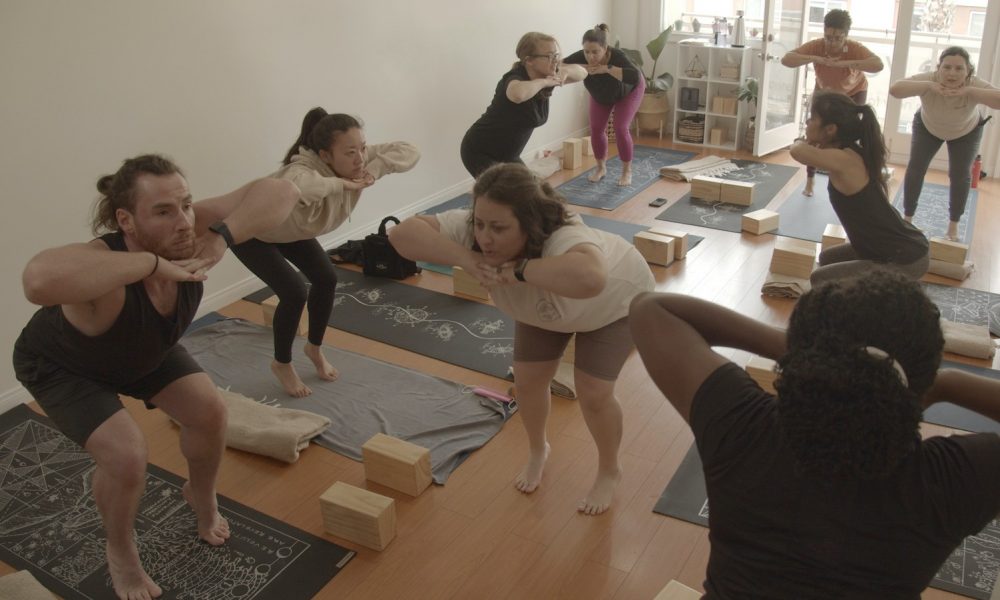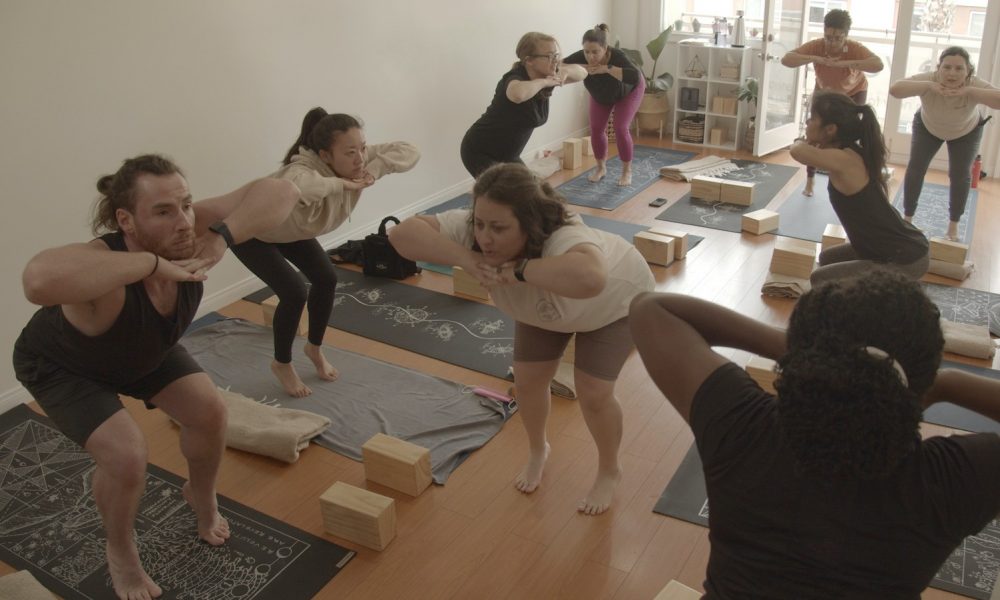 Today we'd like to introduce you to Sara Blumenkranz. 
Hi Sara, so excited to have you on the platform. So, before we get into questions about your work life, maybe you can bring our readers up to speed on your story and how you got to where you are today.
I spent my career designing shoes that were anatomically unhealthy. My name is Sara Blumenkranz, I'm the owner of Archetype Yoga, LA's first Katonah Yoga Studio. I used to fantasize about the 'Sex in the City' life, imagining a closet full of Jimmy Choo's and Manolo Blahnik's. Then, I got 'the' dream job offer a few years out of college. The one that pays for your relocation from CA to NY the golden ticket that I had been manifesting since middle school. 
The truth is, high heels are not meant for the streets of New York. They are tall spiky things that force the wearer to over-activate their calves all day. As a designer, I knew this, yet I found that most brands manufactured stripped-down styles favoring low cost over function. The life of a New Yorker is like being a turtle walking around carrying your day on your back. This is how I developed chronic plantar fasciitis, a foot condition that feels like you're walking on needles. My foot issues led me to seek alternative modalities for pain management which is how I found Katonah Yoga. My introduction to Katonah Yoga began with an illuminating workshop. Abbie Galvin, owner of The Studio NY, selected a student from the class and began to read their feet. I was amazed at the insight she could glean and instantly intrigued. 
Katonah yoga taught me how to use my body in a powerful and informed way. What is Katonah Yoga? It's a yoga practice that incorporates metaphor, imagery, hands-on adjustments and is built on techniques to help you fit into yourself and measure up; kinda like human origami. I spent a lot of time in New York living a fantasy version of myself while suffering with pain until I couldn't any longer. Katonah Yoga helped me embrace who I am. I still struggle with my practice. That's what makes my classes so grounded and focused on assisting students to learn how to set up poses for all body types. 
While the pandemic raged my work in footwear design became remote. I moved back to California to be closer to family and settled in Pasadena because it felt like a mini New York with its arts and culture. Then, one day I was up late looking on Craigslist for a new apartment, and I stumbled upon a beautiful space that resembled a New York loft. White-washed walls, oak floors, skylights, and French doors begged me to inquire. Even though it was the middle of a pandemic and my job prospects were starting to dwindle. I decided that I had been part of so many amazing communities that I left in New York, and deep down knew that I wanted to create a similar space for students to practice and gather. I opened Archetype Yoga in April 2022. For me, it's more than just a yoga studio. It's been about connecting people to their bodies. There's nothing better than helping people realize their power. 
Would you say it's been a smooth road, and if not, what are some of the biggest challenges you've faced along the way?
Living in New York took its toll. I felt frantic and unbalanced working long hours to meet deadlines and traveling between China, Europe, and New York. I was drained, and my mind-body connection was frayed. I had just sold my car to pay for my 200hr Yoga Teacher Training when I got a call from my older brother. My dad had suddenly died of a heart attack. Dealing with the grief and my workload was insurmountable, I realized I was too drained to be a strong presence for my mother and brothers. After a visit home, my family agreed that I should head back to New York to start my yoga teacher training. Doing so put me on the path toward having the tools to deal with pain and grief. It made me more capable of being there for my family in a way that I wouldn't have been. I've always had a powerful relationship with movement but fixing my body helped my mind work through my loss. 
Appreciate you sharing that. What else should we know about what you do?
I'm most proud of my Archetype Footwear line, at the same time, it's something I completely failed to make happen. I was a good footwear designer, had lots of great ideas but in no way financially set up to distribute, advertise, and market my product. Truthfully, once I made my shoes, I didn't know how to sell them. 
However, that failure informed my bigger success with Archetype Yoga. What sets Archetype Yoga apart from anything you will experience in a west coast yoga studio is the coziness. It's a loft space with skylights that pour natural light into the room and a huge kitchen where we brew tea for students after class. It's a little piece of New York in the heart of Pasadena's Playhouse Village. 
We practice Katonah Yoga that requires an additional certification to teach. Students face inward on the mat to make it a communal space, and every class feels like a workshop. Katonah Yoga teachers are trained wordsmiths, often painting a picture through movement with colorful metaphors to help students remain engaged in their practice. It's about setting up poses to fit your body so students learn to work with props like straps, blocks, chairs, and sandbags so they can learn the techniques to embody the archetype of each pose. My happy place is to be in a yoga class full of people practicing together. There's electric energy, laughter, jokes, and commiseration; it's a beautifully human experience. You can't be lonely in a Katonah Yoga class. 
My specific specialty is hands-on adjustments. I have trained my vision to have an eagle eye to help students find their measure in each pose. There are only a few certified Katonah Yoga teachers in LA so most students are new to the practice. As I have grown as an instructor, I've gleaned insights from my students and become a better instructor at helping them refine poses in real time. This is something I have honed through hours and hours of training with Abbie Galvin, Nevine Michaan, and other incredible Katonah Yoga instructors. My favorite yoga class to teach is Restorative because the whole world needs mindfulness. I love getting students who have no idea what they are walking into and giving them an experience that becomes their weekly ritual. 
We love surprises, fun facts, and unexpected stories. Is there something you can share that might surprise us?
I'm developing a book. I'm a bibliophile. I read at least fifty books a year which is why I want to put my words and ideas into print and audio. I read everything from spicy romance, self-help, fashion biographies, and historical fiction. I'm a note-taker by nature, so in the past, every time I took an amazing yoga class, I would memorize it and then after class scribble down the sequencing before I forgot. I have collected hundreds of yoga flows in my journals, and I want to find a creative way to release them back into the wild. I don't have a publisher or an agent, and I've only just started a pitch, but I think this information has value. A good yoga class has the power to polarize, and once the moment is over the magic is gone. It's the book I wished I had when I started as a yoga teacher. I want to write it for anyone who got their yoga certification and said, now what? Because I didn't know what to do once I got certified, and it took instinct plus many years to hone my craft. It would be my gift and honor to help other instructors develop their own. 
Pricing:
New Student 3 Class Trial Package – $39
New Student 4 Private Session Package – $450
5 Class Package – $115
Limited Monthly Membership – $95
Unlimited Monthly Membership – $180
Contact Info: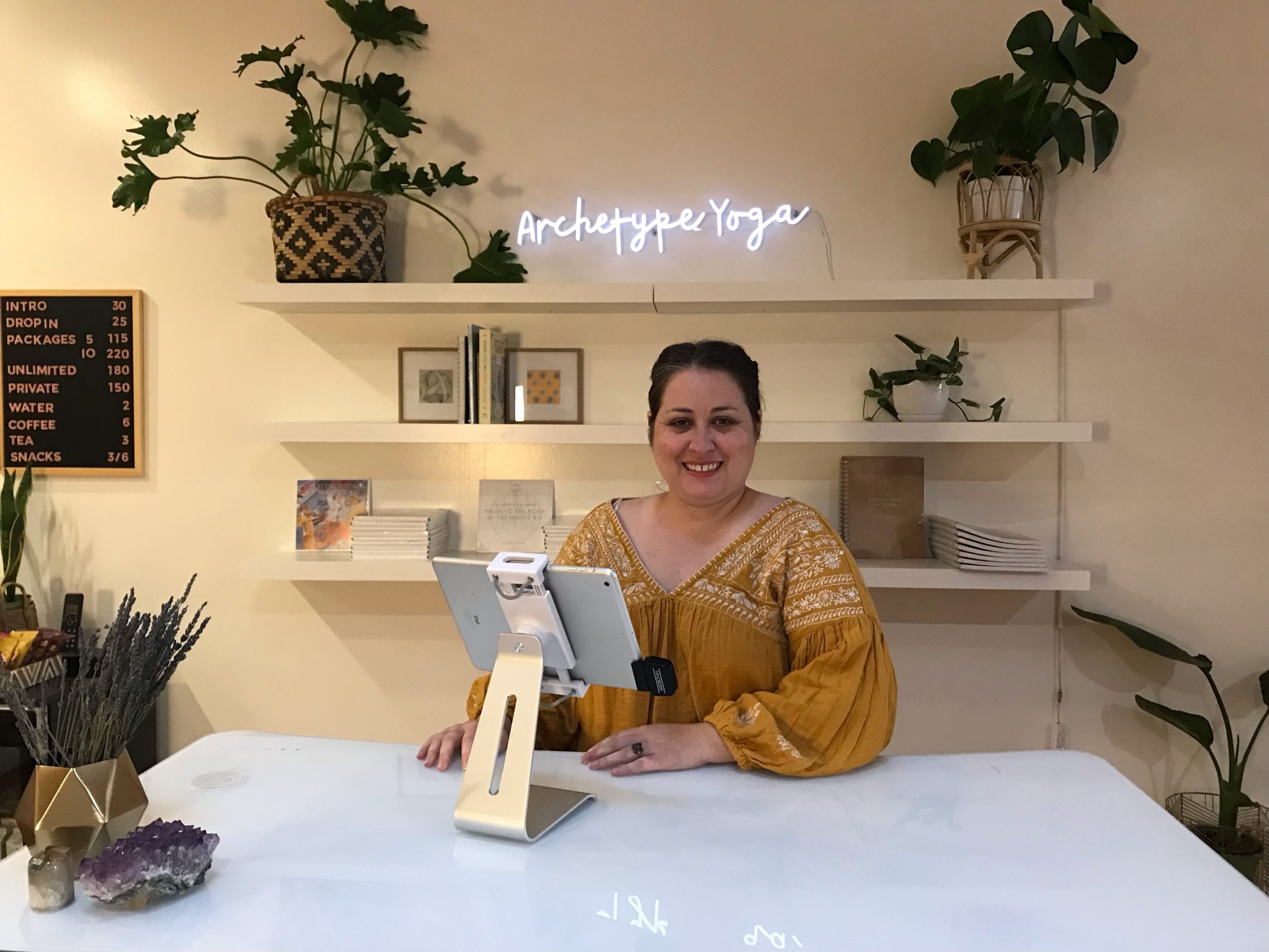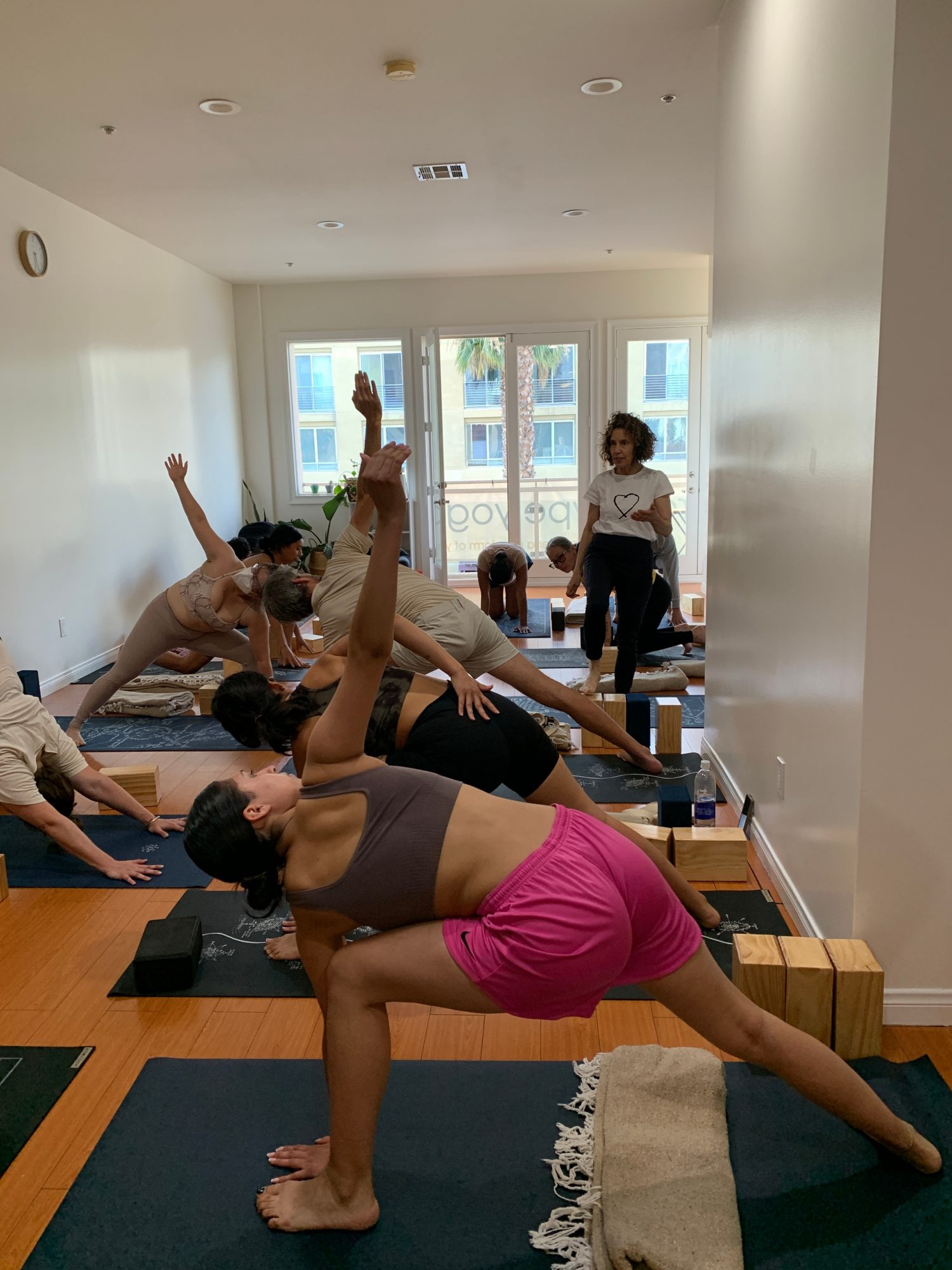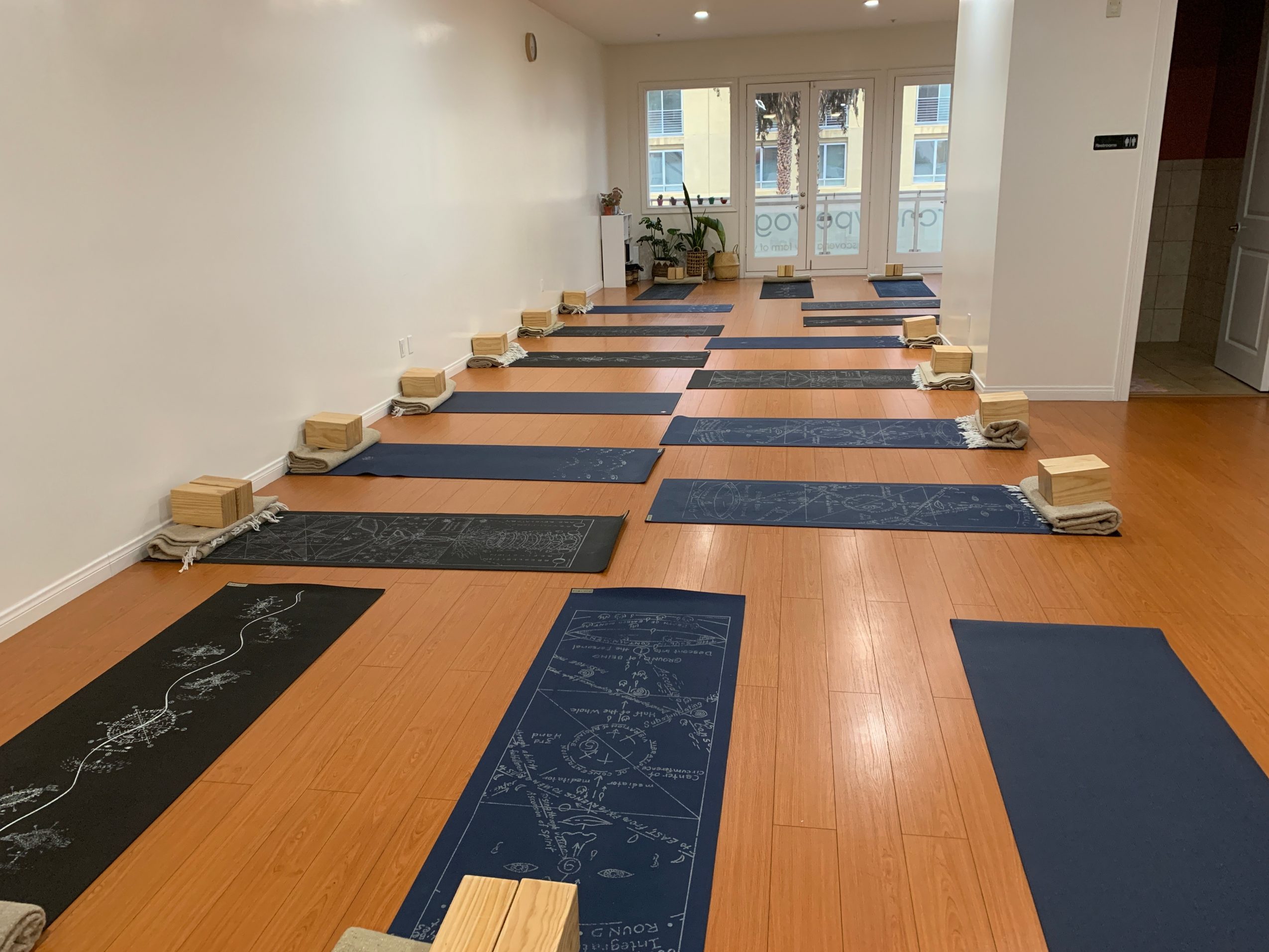 Suggest a Story:
 VoyageLA is built on recommendations from the community; it's how we uncover hidden gems, so if you or someone you know deserves recognition please let us know 
here.