Today we'd like to introduce you to Heidi Damata.
Hi Heidi, we're thrilled to have a chance to learn your story today. So, before we get into specifics, maybe you can briefly walk us through how you got to where you are today?
I've been obsessed with color, style, and aesthetics for as long as I can remember. I grew up in the picturesque town of Evergreen, Colorado, living in several mountain homes which my parents filled with the colorful art, antiques, and textiles acquired during our many trips to Mexico. In many ways, my early childhood was pretty idyllic, surrounded by nature and art, both of which informed my interests and passions.
My parents were (actually, they still are!) performers, and I sang and performed for many years beginning at a very young age. I was obsessed with stories and I spent my childhood with my nose in a book or writing my own short versions. I also loved making up elaborate plays with my friends and cousins, complete with many costume changes. We choreographed dances, spent hours singing along to our player piano, and videotaped our various improv-y sketches. As a teen, I wanted to be a fashion or costume designer or a stylist and was often sketching clothes and trying on different outfits and accessories. I got my college degree in Art History and when I wasn't studying, I could be found poring over the fashion illustration books in the art history library.
However, after college, I spent a number of years trying to figure out who I was as a creative being, and bounced around a bit in the hospitality industry, in fashion, and in event design. Feeling frustrated and uncertain about what I wanted to pursue, I went back to school several times and took a number of classes in a variety of pursuits including fashion, interior design, event management, jewelry making, painting and writing fiction. It wasn't until I met my mentor, and very dear friend, artist Shiloh Sophia McCloud with her focus on intentional creativity, that I shifted to creating my own original work.
After my husband and I had our son 14 years ago, I devoted myself to being a mom and an artist; painting murals, creating paper cut art and custom portraits, home decor, jewelry and accessories, and doing some interior decorating/styling projects, most of which I continue to do today. Our LA home is essentially an ever-evolving art installation filled with large murals, handmade pillows, paintings and paper cut pieces, as well as the decor, textiles, and folk art we collect from our travels.
During Covid, art and color were my escape. My husband and I invested in a special home in Lake Arrowhead, and I became consumed with transforming the house into a colorful retreat. Whereas our LA home wouldn't be out of place in Sayulita or Ibiza, our Lake Arrowhead house has a distinctly fairy tale forest vibe. I decided to cover the walls with mythical flora and fauna, as well as art and vintage textiles from local antique stores and Etsy shops around the world. Given my obsession with all things color, finding a mountain retreat in a magical town on a street called Rainbow Drive seemed like kismet. And knowing we have created a special getaway for other families and couples to enjoy, has made the whole process even better.
However, while I know creating art and decorating homes in a colorful, spirited way brings people joy, I have always wanted to feel that I can be of service to others in a more tangible way, which led to my more recent endeavor…
Almost two years ago, I bought a franchise for a personal color and style consulting business called House of Colour (it's a British company, thus the added "u"!). While the concept isn't new, it is generating a lot of interest as a new generation is understanding the value in finding their best color palette and most authentic style. Watching my clients' faces when they see how stunning they can look or receiving texts and emails about the feedback they've been getting from friends and family as they step into their essence, their outside matching their inside, is some of the most rewarding work I've ever done! I painted a massive butterfly on the wall of my studio as a symbol of the transformation so many clients feel after being seen and invited to step into their own version of beauty.
I'm sure you wouldn't say it's been obstacle free, but so far would you say the journey have been a fairly smooth road?
Hardship, suffering, and internal turmoil are part of life and in some ways paved the road we all travel. Like many of us, I have dealt with a variety of health challenges, had to process lingering sadness and feelings of loss, and struggled to figure out "who I am". When I was younger, I battled for many, many years with a kind of existential angst, feeling that I was an artist but not knowing how to best express myself. I always felt like I was missing some crucial piece that other people had or that I didn't study the right subjects in college or that I didn't have the right connections or that what I really deep down wanted to do (though even that would shift around) wasn't significant or meaningful enough. One of the primary discoveries I made as I've matured, is that it has truly been me creating most of the so-called blocks I mentioned above, and when I'm able to get away from caring so much about other people's perceptions of me and my work, and just focus on what I love and honor, it unfolds beautifully.
But, the path to becoming an artist is fraught with so many unique challenges. Art is subjective. It's hard to ask for appropriate financial compensation, to be taken seriously, to put your work-and your soul-out in the world and just wait for people to respond. And while I love color and beauty and style, that doesn't mean I had any idea how to manifest a viable art career or that I wanted to learn the nuts and bolts of business management and things like digital marketing! Needing to be online is one of my least favorite aspects of our current era and I have a difficult time feeling comfortable posting regularly on social media, so I would say that's my biggest struggle. I do love having people in my house or space, however. Sharing our colorful home while connecting with clients and guests on a more intimate level is my happy place.
Thanks – so what else should our readers know about your work and what you're currently focused on?
For many, many years, I have felt that one of my gifts is sharing color and beauty with others. The quote by Elsie de Wolfe which says, "I am going to make everything around me beautiful, that will be my life." resonates so strongly with me. For all of my rambling and wandering, wanting to be surrounded by beauty has always been a constant.
When I was stuck in my mid-twenties existential crisis, I remember very clearly being in the car with my best friend, having yet another conversation about what I was going to do with my life and I blurted out, "celebrate beauty". Not in the commercial, corporate, photoshopped beauty industry version of it, but in the "beauty is the illumination of your soul"-(Rumi) kind of way. And, I realized, it was what I had already spent the first 20-something years of my life doing even if I hadn't known it; seeing, championing, curating, and creating beauty. These days I am happiest helping people find and celebrate their own version, whether it's in the art they put on their walls, the decor they choose for their homes, or the clothing they choose for their wardrobes.
When I was in my 20s, I came across the work of Elaine Aron who talked about how a percentage of the population is genetically wired to be highly sensitive. That was a major lightbulb moment for me and helped to explain how I often feel that I experience the world differently and feel more impacted physically and emotionally than those around me. While this has made aspects of my life more difficult, it has also been a gift. I am completely captivated and easily brought to tears by what seems like the divinely inspired work of other artists or the magic of a pink sunset or the wonder of a lucid dream.
My love of mythology, symbolism, and stories continually informs the work I do whether it's creating art or connecting with people. I took many psychology classes in college and have done some major deep dives into various spiritual and psychological disciplines including yoga, the enneagram, and archetypes. Being able to intuit and understand aspects of someone's specific essence has been vital to my work as an artist. I have always loved making custom work for people, knowing that what I've created is specific to its recipient. Now, as a stylist and consultant, understanding who someone is and finding what works best on and for them as an individual is extremely gratifying.
Do you have any advice for those looking to network or find a mentor?
My first piece of advice is to trust your intuition and instinct when it comes to people and who you allow to influence you. So many have had their dreams shut down by well-intentioned people who see the world through a lens that is not your own and without knowing it, will cast doubt on your ideas and dreams. Mentorship doesn't have to be one person, it can come in moments from people and situations that just feel right. Listen to those moments. I have always reached out to fellow artists and designers with whose work I resonate, and have found a number of lifelong friends this way. I am involved in a few different women's groups which have been very helpful in navigating the small business world and that of being a creative. While I can be content working alone in my studio or on a design project, having connection and community is so essential.
Moving to Los Angeles with my husband and son nine years ago has been one of the best things I've ever done as an artist and creator. I have felt continually inspired by the weather, the flowers and trees, the beach and mountains, the art, vintage and restaurant scenes, among many other things, and, especially, the people. Our community is made up of lots of creatives and I have felt welcomed and accepted in such a deeper way than in any of the other 5+ cities I have lived in. People "get" my work and me, and even if they would never wear or own what I create, they seem to respect and appreciate what I do. I feel the same about the work of others with whom I'm blessed to be connected with here!
Contact Info: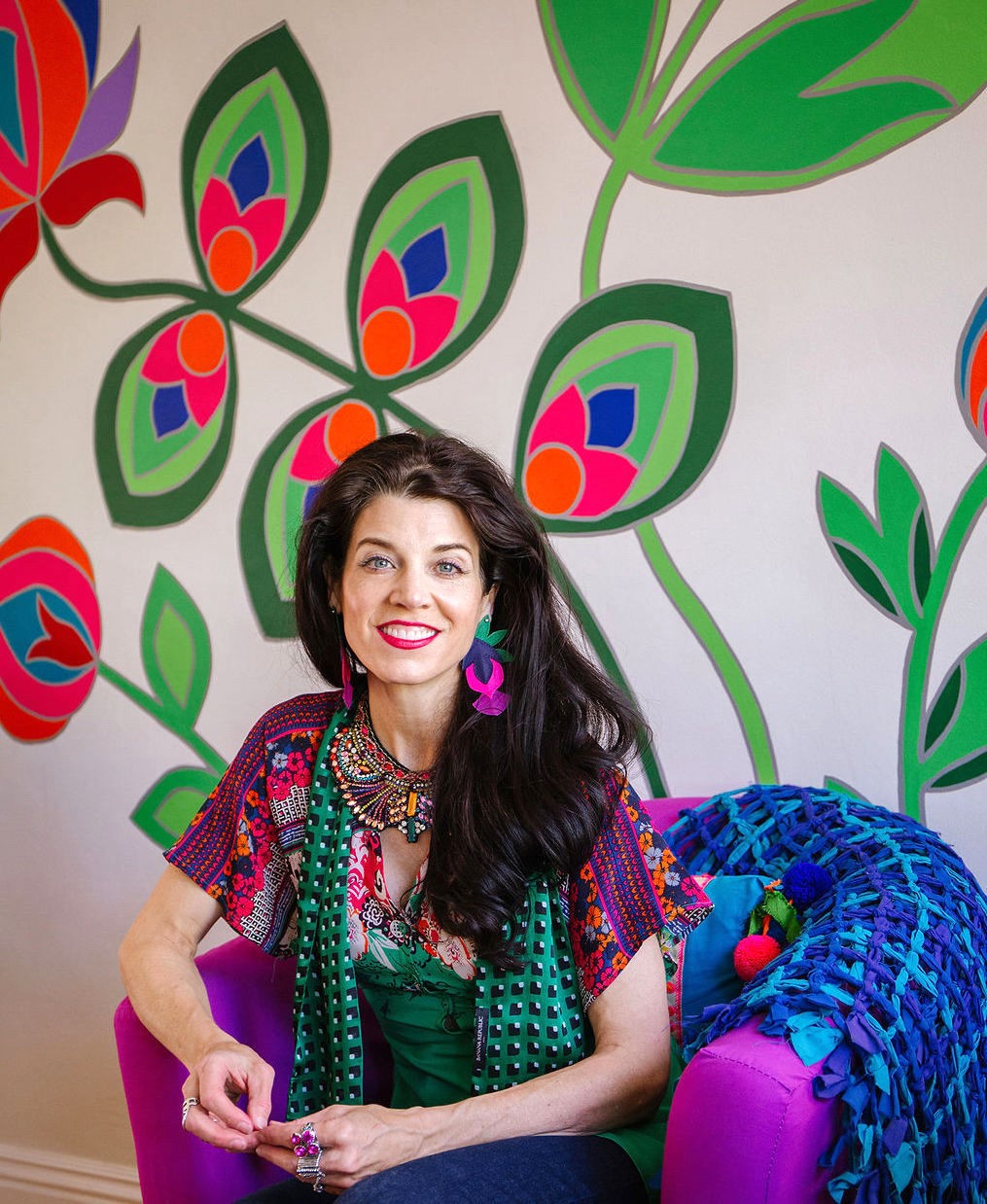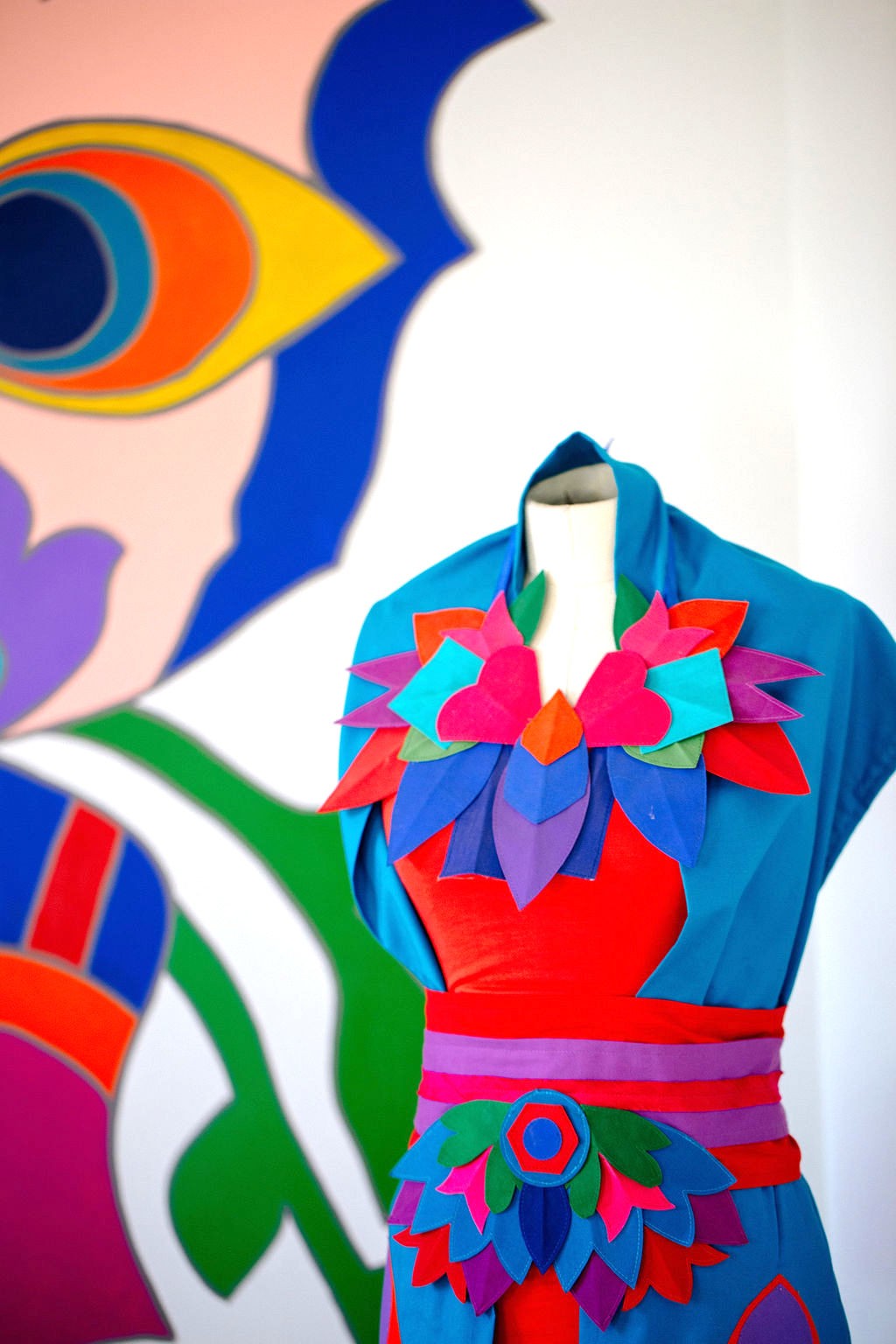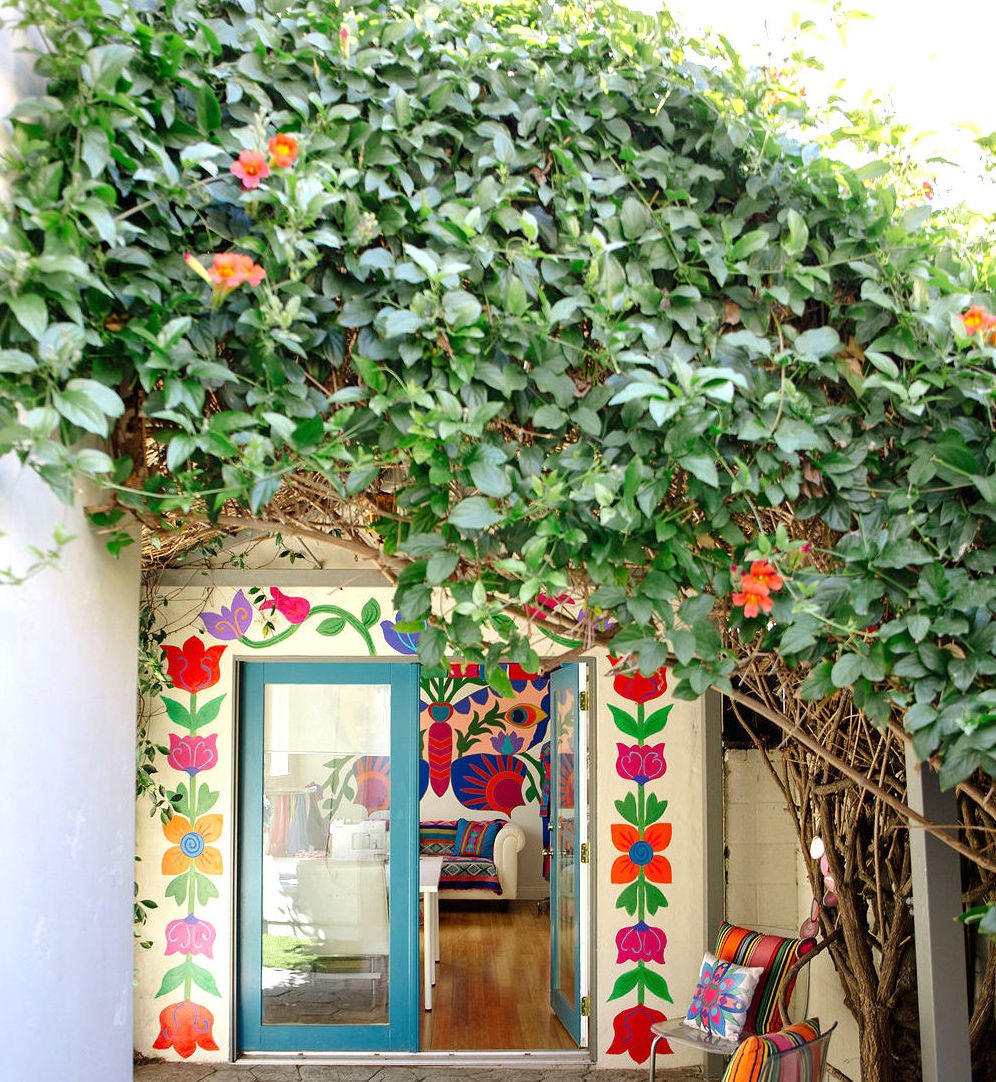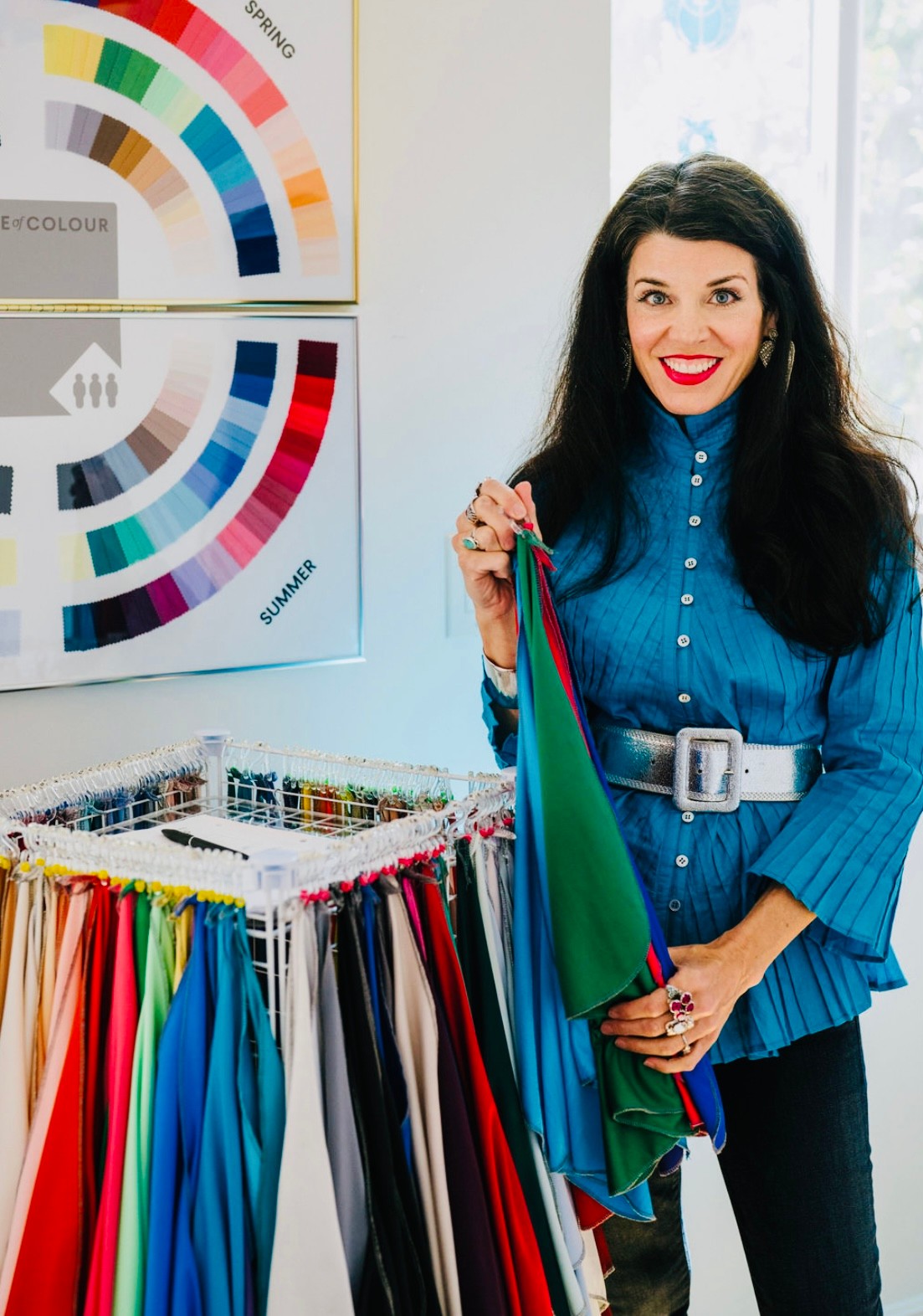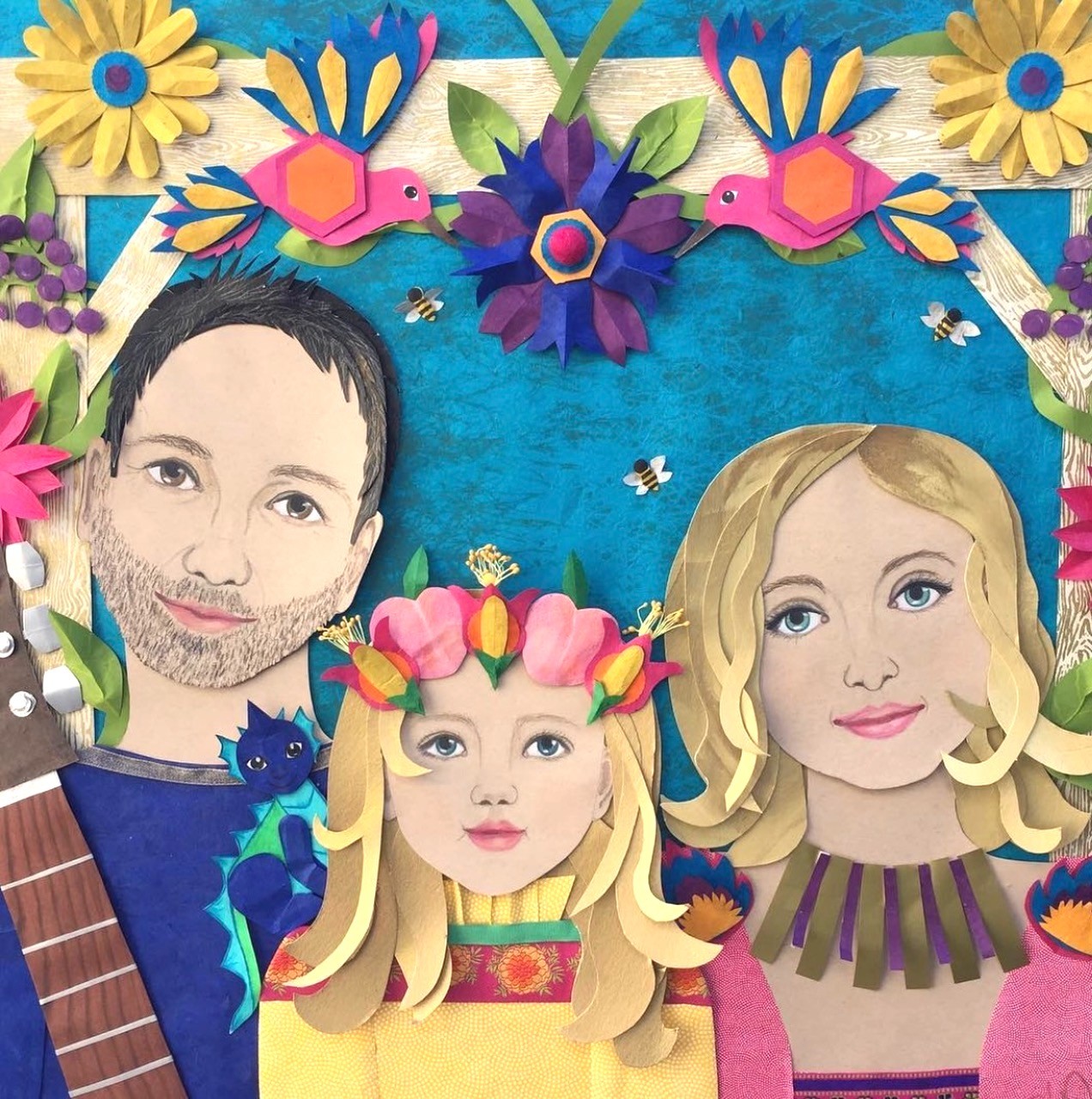 Image Credits
Sara Lazio
Suggest a Story:
 VoyageLA is built on recommendations from the community; it's how we uncover hidden gems, so if you or someone you know deserves recognition please let us know 
here.