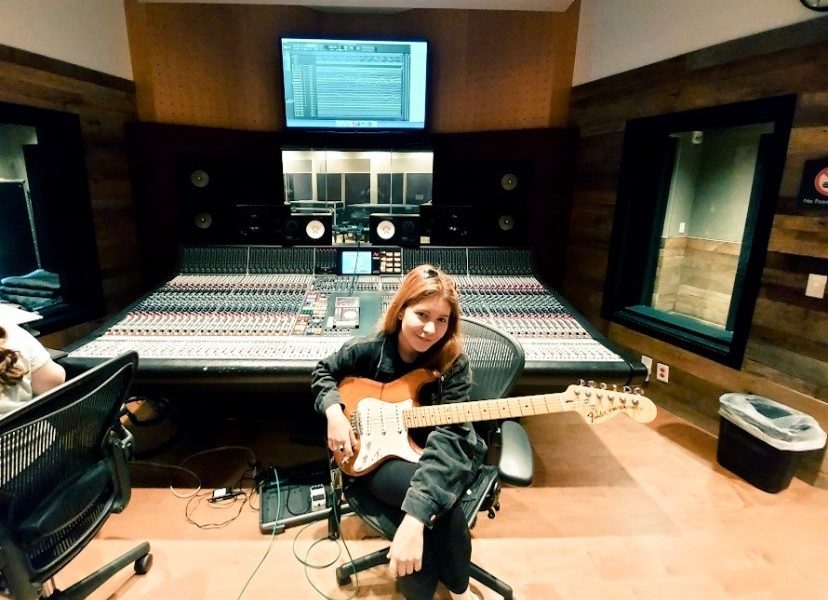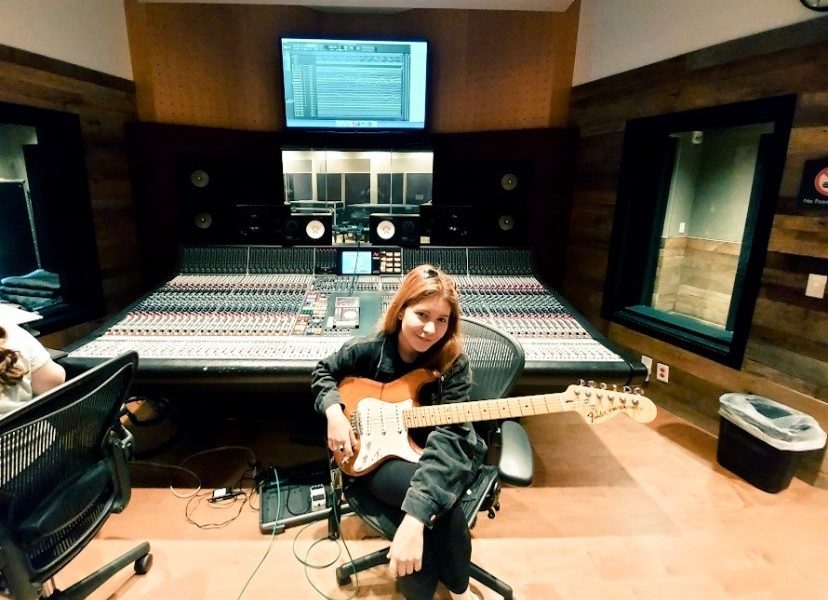 Today we'd like to introduce you to Andrea Ferrero.
Andrea, we appreciate you taking the time to share your story with us today. Where does your story begin?
I started playing guitar when I was ten years old. Even though I come from a family of non-musicians, I've always felt a huge passion for music and a very special connection with guitars. Right after I got my first guitar, I started taking lessons and I joined the music group that used to play at the church in my neighborhood. I immediately fell in love and realized that I didn't want music to be a hobby in my life but the purpose of it.
When I was 14, I joined my first professional band: Luar. We played a lot of big shows and festivals in my country Venezuela. We worked with the great producer Jorge Spiteri and some other people who taught me and showed me how this industry works. Months later, I started playing with big artists from my country Venezuela and traveling all around the country doing shows with them. I loved the touring life but in my mind, there was this huge dream of attending the university of my dreams: Berklee College of Music.
At that time, that dream would seem very hard to accomplish. My country Venezuela is in economic and political chaos, the country is full of poverty and so many things that I won't mention right now, but in a few words, I didn't have the money to move to the United States and study in such a prestige university. As I said, that dream would seem very hard to accomplish, but I never thought it wasn't possible.
I started my research and signed up for an online audition. I spent four months getting ready, studying English, writing the original tune that I wanted to play in the audition, and many things more. I wanted to get the most out of the 15-minutes audition and interview to show them who I was my desire to improve and make something big with my music and all that I had to offer. A few months after my audition, I received an acceptance letter and a scholarship letter. They were offering me a full-tuition scholarship! That's how at 17 years old, I packed my bags and made my way to the United States.
I moved to Boston in January of 2018. I spent three years and a half in this amazing school where I met so many amazing people and incredible musicians. It's crazy how this place helped me grow not just professionally but personally. Through music, I was able to travel around Massachusetts doing shows. I got a degree in Contemporary Writing and Production and right after I graduated, I moved to Los Angeles, CA to start working at Netflix and Happy Madison Productions.
It's been five months since I moved here and I am amazed by this city and its opportunities. As a Music Consultant at Netflix and Happy Madison Productions, I've been involved in the whole process of putting down the music in films and also some future plans for having my record guitars for some of these film compositions.
Would you say it's been a smooth road, and if not what are some of the biggest challenges you've faced along the way?
There were so many obstacles and challenges along the way. Due to my country's economic and humanitarian crisis, it was a challenge for me to move to the United States when I got accepted to Berklee College of Music. Even though I got a full-tuition scholarship, I still didn't have the money to pay for the rent, food, health insurance, etc. I started doing a campaign to raise money. A lot of people would help me. I started receiving calls from radio stations of people who wanted to help me promote this campaign so I could move to Boston. It was a long ride. I got a job at Berklee so I could pay for all of that but still, it was difficult, I was living in small places, sharing a room with other people, and sometimes, not even a room but I would get a small corner of someone's apartment where I would put a curtain, a bed and call it my room. Eating a lot of pizza from 7 Eleven since it was the cheapest. One of those fall semesters in Boston, the whole building where I used to live in got on fire and I lost all of my belongings; guitars, pedals, clothes, my computer… everything. I found myself in the corner of a street looking at my building cover of smoke and fire. At that moment, I realized that I had the only things I had left were the phone that I had with me and the clothes I had on. Everything else was gone. It was difficult to start from scratch but I also learned that the most important things are not material, the most important is having your family and friends there, safe, supporting you in the good and bad moments of life.
Now looking back on all those challenges, I can say that it was all worth it. Those obstacles brought me the most beautiful things in life and they helped me become the person I am today.
I appreciate you sharing that. Tell us a little bit about what else do you do? What do you think sets you apart from others?
I am a guitar player based in Los Angeles, CA. I'm known for my work as a session and live performance musician. I worked as a lead tour guitar player for many artists from my country Venezuela, and in the US, I have performed with big artists such as Ally Brooke from Fifth Harmony. I'm still trying to find my way to the big tours with big pop artists. As a session musician, I have recorded guitars in many songs such as: "Susurros" by Neutro Shorty with 6.6M views on Youtube, "Por Ti" by 3AM with +9M streams on Spotify, "Don't Text Me When You're Drunk" by Stacey Ryan with +5M streams, and many more.
What I think sets me apart from others is my playing style. I like to say that I have my own voice on the guitar. When someone hears me playing, they can tell it's me without even looking, and if they look, I have a very strong and flashy stage presence that usually caught the attention of many people.
Contact Info: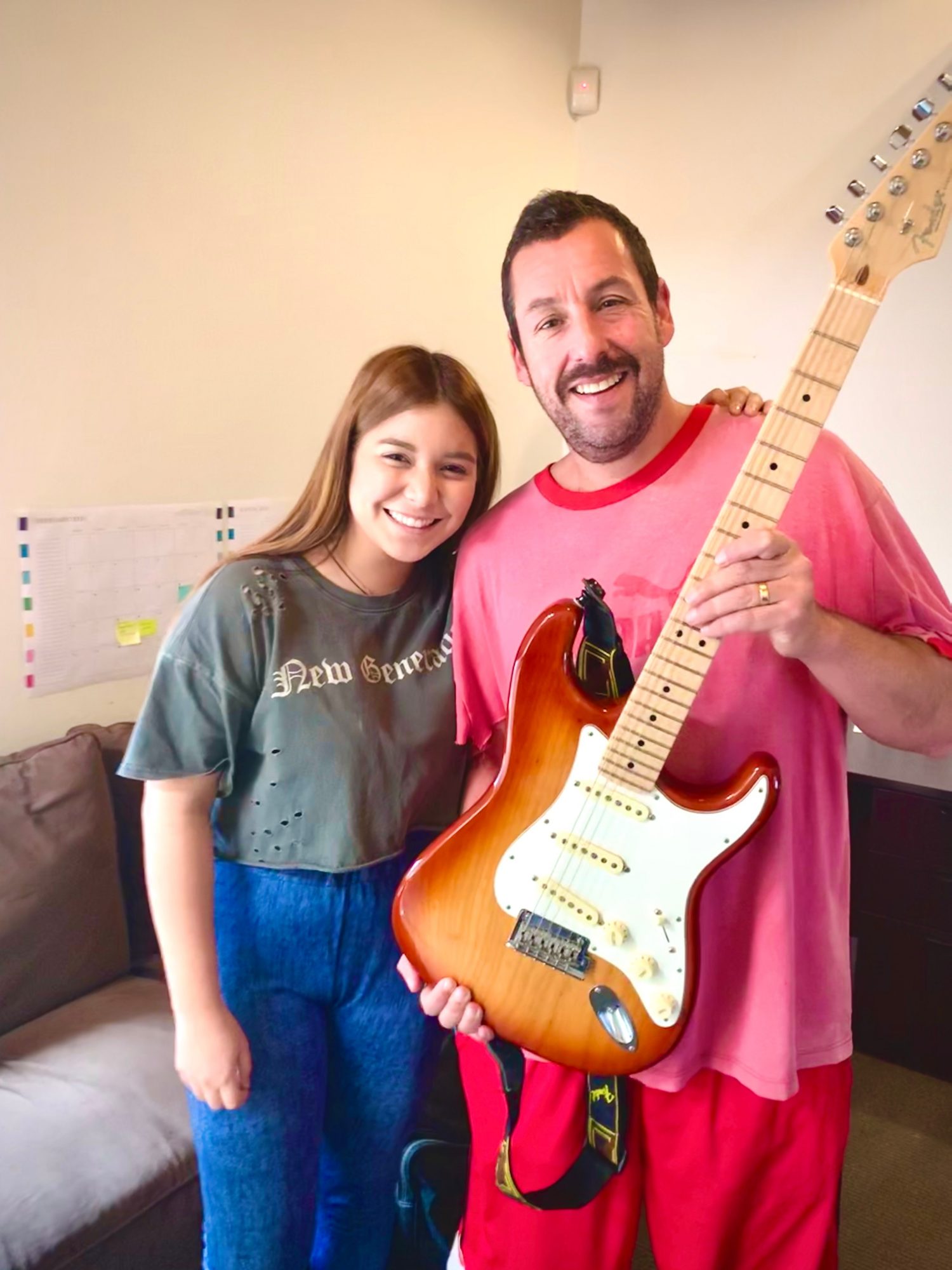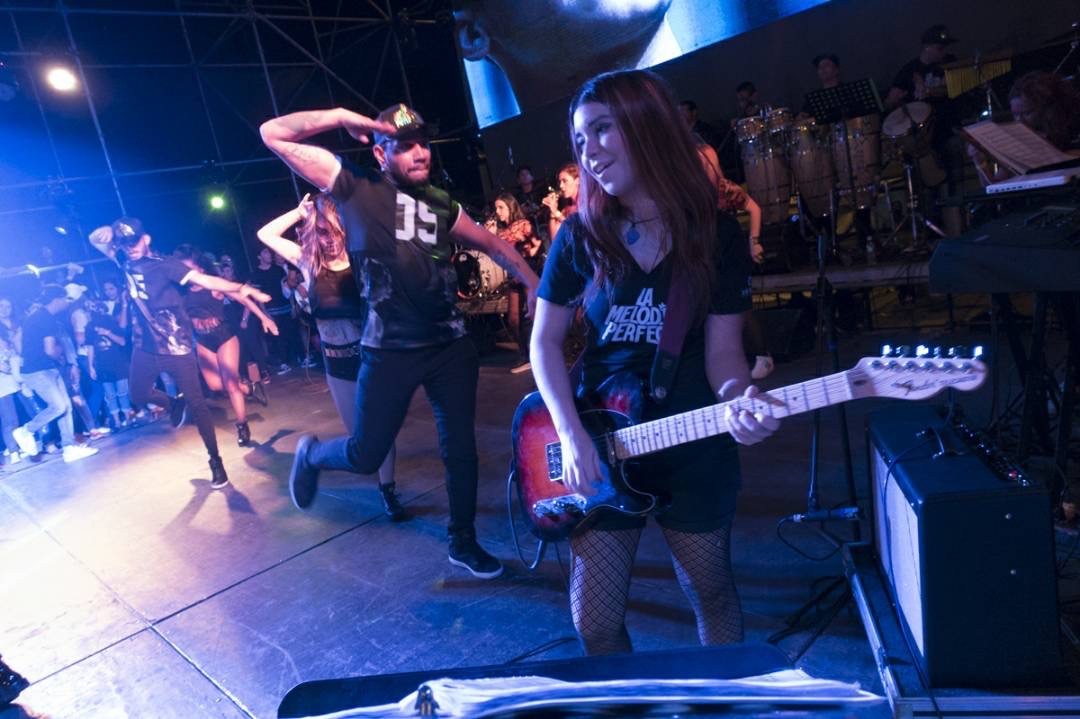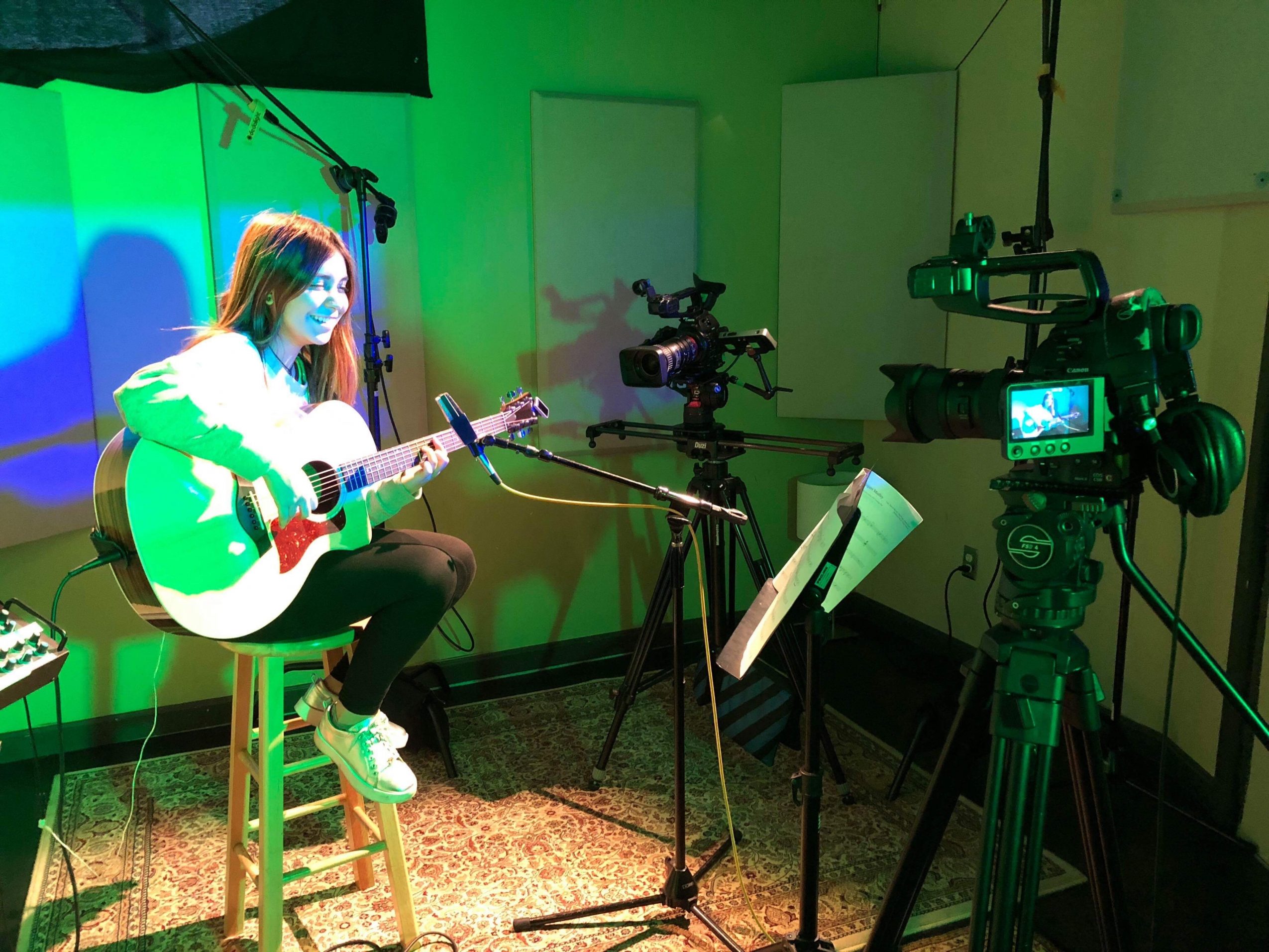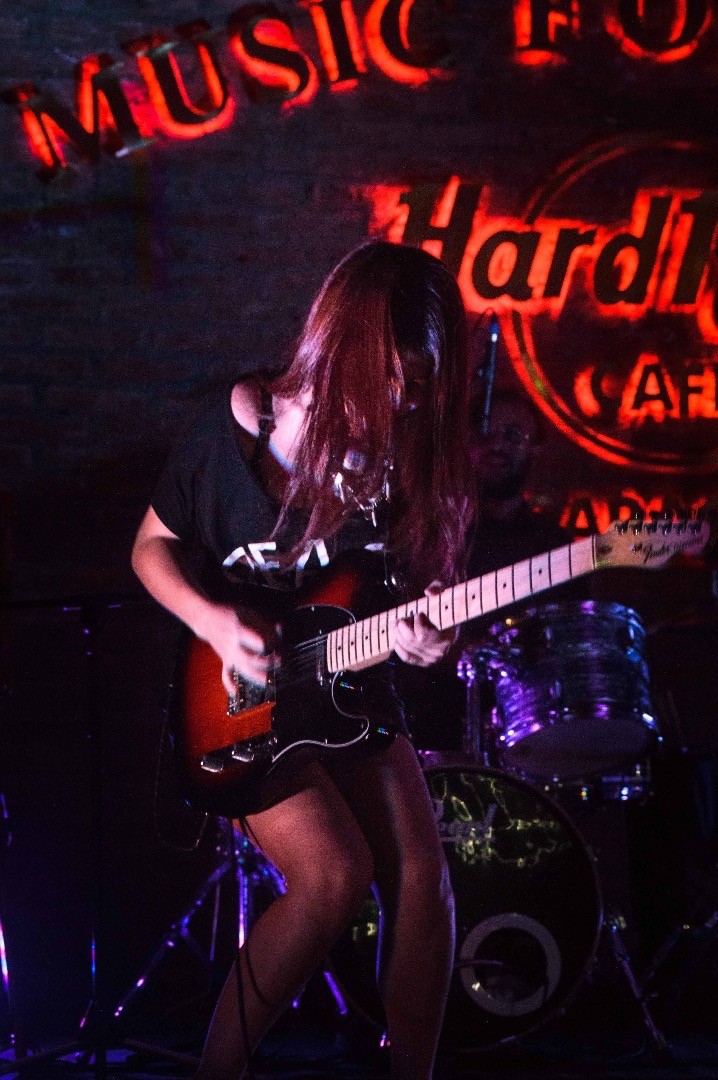 Suggest a Story:
 VoyageLA is built on recommendations from the community; it's how we uncover hidden gems, so if you or someone you know deserves recognition please let us know 
here.