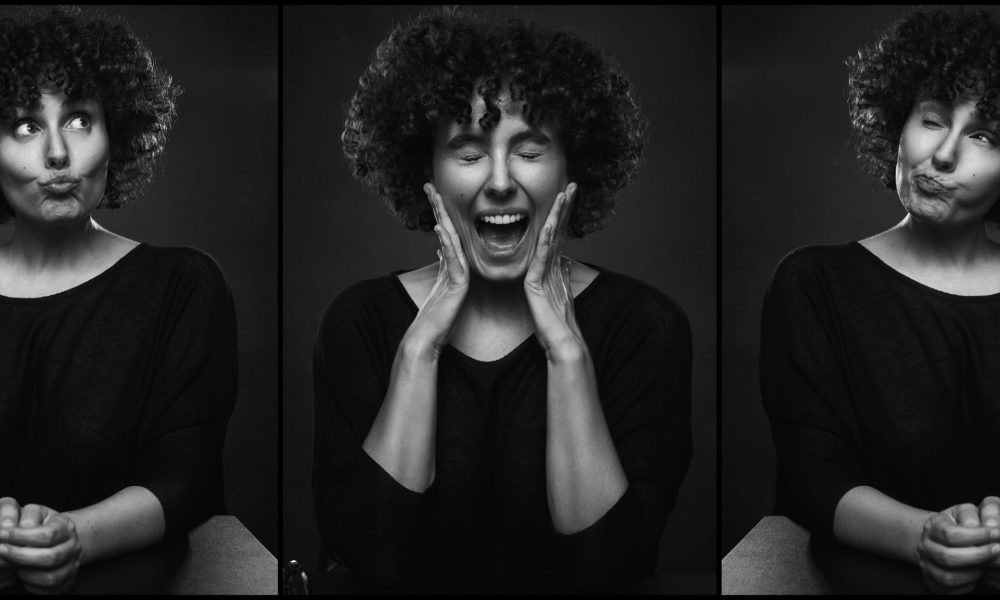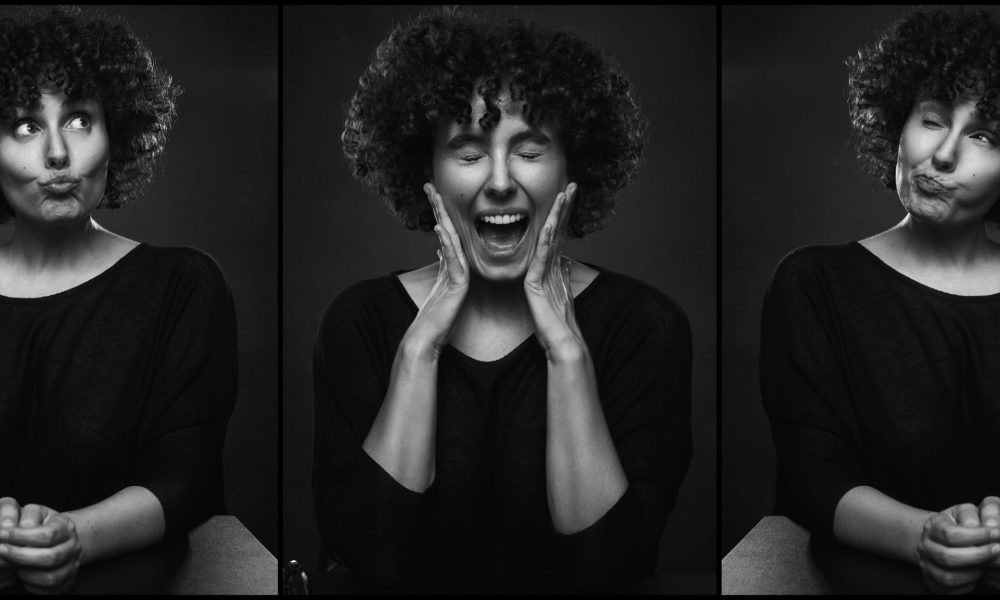 Today we'd like to introduce you to MK McGehee.
Thanks for sharing your story with us MK. So, let's start at the beginning and we can move on from there.
I studied photography, alongside acting and directing, many years ago at NYU. At that time, we still only used film and I'll be forever grateful for the base of my training in photography is in the darkroom. After graduation and after much thought, I decided to focus the bulk of my professional training and career on acting. After years of living in Manhattan and abroad in Paris and Prague, I went on to pursue my MFA at UCSD/La Jolla Playhouse's professional acting program. This program and the subsequent network of contacts I formed as a result of my training there led to my permanent move to Los Angeles.
Not long after my move to LA, I was asked by the EIC at Rogue Magazine if I would like to come on board as ED at the magazine. It was a huge leap of faith, as my training was certainly not in the Editorial world, but it turned out to be one of the best decisions thus far in my life (though I will say the Editorial world is certainly not for the faint of heart!). It was through that opportunity and the guidance of the entire team at Rogue, plus many incredible collaborators I met along the way, that I rediscovered my passion for photography and discovered I had a unique eye for producing and creative directing large scale shoots. My partner, Alexander Fenyves, is a professional photographer plus lighting and digital tech. He has spent years creating epic lighting for legendary photographers like Mark Seliger and David LaChapelle, helping them craft their visions for publications like Vogue, Time and Rollingstone. With his encouragement, I decided to branch out on my own and expand my photography, direction and production business.
Flash forward to now and I am the proud founder and owner of WeHo Headshots and MK McG Photo. Under MK McG, my focus is largely on unique beauty and fashion stories, celebrity portraiture, plus full-scale production and direction of music videos, short films, and commercial brand campaigns.
At WeHo Headshots, I'm able to connect to my acting roots and give actors the kind of headshot experience they deserve – a place where they can be themselves but with full permission to escape into characters as well. I offer traditional headshots but I also offer creative portraits – and these portraits give them a chance to show a side of themselves they often don't get to show to casting directors and agents. As actors, we are often placed into "boxes" or "types" by the industry at large – but as actors, we are also crazy amazing multi-dimensional beings and it was important to me to create a space where actors could explore that. It can be hard, as actors, to feel like we have any control over our careers, so with WeHo Headshots it was important to me to offer a place where actors can feel empowered and in control – like hey yes I know you see me right now as just the "best friend" but take a look at this image and look at how I can also be the leading lady! Or the badass head detective. Or whoever I want to be! I had a client recently come in for a creative portrait session and she has long, beautiful hair and such an angelic face – so you can imagine how she might be pigeonholed in the industry. But you know what? She brought a short wig, tons of masculine looks and a willingness to play and all of a sudden, she was this badass, James Dean look-alike with attitude for days.
A lot of photographers I know in the Editorial world don't like to admit they also shoot headshots as part of their steady income, but I'm incredibly proud that my unique background in acting, directing and photography allows me to connect with actors one-on-one in a way that leaves them feeling empowered rather than powerless – because as an actor, we experience enough of that anxious, powerless feeling in casting rooms so why should we have to deal with it the headshot room as well?
Overall, has it been relatively smooth? If not, what were some of the struggles along the way?
No, it has definitely NOT been a smooth road haha – far from it. Photography, directing, producing… hell even acting!… has largely been a man's world and, up until recently, there was never any incentive for the industry to take women in leadership roles seriously. I've always had an entrepreneurial spirit and a massive stubborn streak that led me to rebel in any way I could against anything that was considered an "industry standard." Thankfully, I have an incredibly supportive family so anytime I fell on my ass as a result of my rebellious nature, they were there to tell me to get back up and keep trying.
When your passion lies in the creative world, when you're like me and the thought of being anything BUT an artist makes you want to stop breathing because art really is the oxygen you breathe, then you've already ensured your life will not be secure or predictable or easy. I've worked my ass off for years in often thankless, difficult jobs like waitressing, nannying, catering, personal assisting, etc., etc. (shout out to everyone killing it in the service industry!!) just so I could pay my bills and have food to eat while I went on countless auditions and casting calls. I hit rock bottom in 2008 and again in 2011, wondering if I should just pack it all in and go to law school like my dad – get a "real" job with benefits and a 401K…. you know…. a "grownup" job haha. But screw that. Every crappy tip I got, every dirty diaper, every plate I washed – it was all worth it. If you know you want a career as a creative, you have to be willing to roll your sleeves up and go for it.
My hope is that it is getting better for women, my LGBTQ family and people of color, especially – that the opportunities will just keep growing and growing. I've been very candid about the physical and emotional abuse I've experienced as a woman at the hands of male colleagues and mentors, mainly during my theatre years. The worst was in 2010 and it was a doozy – I ended up in the hospital and then in therapy several times a week to try and regain my mental and emotional strength. I became a shell of my former self and almost dropped out of grad school as a result. I'm glad I didn't let him have my graduate degree in addition to everything else he took from me. I'm thrilled I was able to push through because it landed me here – and I think now is a very exciting time to be a woman in this industry.
Overall, we've stopped trying to protect our abusers and we've stopped giving men permission to treat us as anything other than equal. We've demanded more representation, more opportunities and we are finally beginning to see the fruits of our labor. I have a lot of women who come to shoot with me and they tell me how grateful they are for the experience – I've heard the word "freeing" a lot and I find that very interesting. Having your picture taken is a very vulnerable experience and, since I've only ever had my professional portraits and headshots taken by men, I can only imagine how shooting with a woman, as a woman, does allow for a level of openness and vulnerability some of us might not be able to experience if there were a man behind the lens instead. I have a lot of incredibly talented male photographer friends and I often love the way they shoot, but I have to admit there is a noticeable difference between the male and female gaze and I'm thrilled there is now more space and more demand for the female gaze in the film and photography industry.
If you're a woman just starting out, I say YES! Hallelujah! Because we need more women coming into the creative space with fresh ideas and a willingness to collaborate. I love working with men – I have worked with mostly men for the majority of my adult life – but I gotta say it is EXCITING working with so many predominately female teams these days and I make an effort to hire women when and where I can because it matters. One of our biggest strengths as women is our propensity for kindness, generosity, and empathy – not to mention a badass level of resiliency. Historically, men have used a lot of these traits against us and used them as faux-reasons why women aren't 'equipped' to hold positions of leadership. This is bullshit. Don't ever let anyone tell you you cannot be a leader and also be kind. That you cannot be a leader and also be generous. That you cannot be successful while also celebrating the success of others. These traits are not synonymous with weakness (something I misunderstood until quite recently) – they are, in fact, the opposite. And I urge women to embrace what makes us inherently 'women' as they venture out into more and more positions of leadership in this industry and elsewhere.
Please tell us about MK McG Photo & WeHo Headshots.
As I said, I am the proud founder and owner of MK McG Photo and WeHo Headshots. At MK McG, I focus on my editorial jobs – shooting beauty, fashion, and celebrity portraiture plus full-scale production and direction of music videos, short films, and commercial brand campaigns. At WeHo Headshots, I offer headshots, portfolios and creative portraits for industry professionals looking to set themselves apart. I'm known for incredible, editorial quality lighting (shout out to my partner Alexander who, as I said before, is the genius behind the lighting!), I'm known for my unique, creative eye and, most of all, I'm known for putting my clients at ease in front of the camera so we can capture beautiful, oftentimes intimate, moments. (You can read more about what my clients have said about their experiences working with me on the WeHo Headshots website.)
I would hope that what sets me apart is my commitment to making the entire experience memorable in the best way possible. It's not just about the resulting images, but how we arrive in those images. I respect that the experience of having your photo taken, whether you're a seasoned professional or someone just starting out, can be a very vulnerable and often stressful experience. My goal is to make the entire process, from beginning to end, as peaceful and joyously memorable as possible. It's also all about the collaboration aspect for me as well – I've been a sucker for the collaborative experience since my days creating experimental, site-specific theatre back at NYU. If you're a headshot client, I take my time to go through all your looks with you and get your input about what you're hoping to gain from your session. It's important I listen to my clients and their needs before we jump right in. Likewise, if you're a big commercial client or a celebrity shooting for press placement, it's the same. We make it as collaborative as possible because, even though I'm often leading the team, there is no singular vision. My vision is often the catalyst, but by being open to collaboration and new ideas with my entire team, it becomes so much more amazing than I ever could have imagined or created on my own.
Contact Info:

Image Credit:
Portraits of the photographer taken by Alexander Fenyves., All other photos taken by MK McGehee with lighting by Alexander Fenyves
Suggest a story: VoyageLA is built on recommendations from the community; it's how we uncover hidden gems, so if you or someone you know deserves recognition please let us know here.