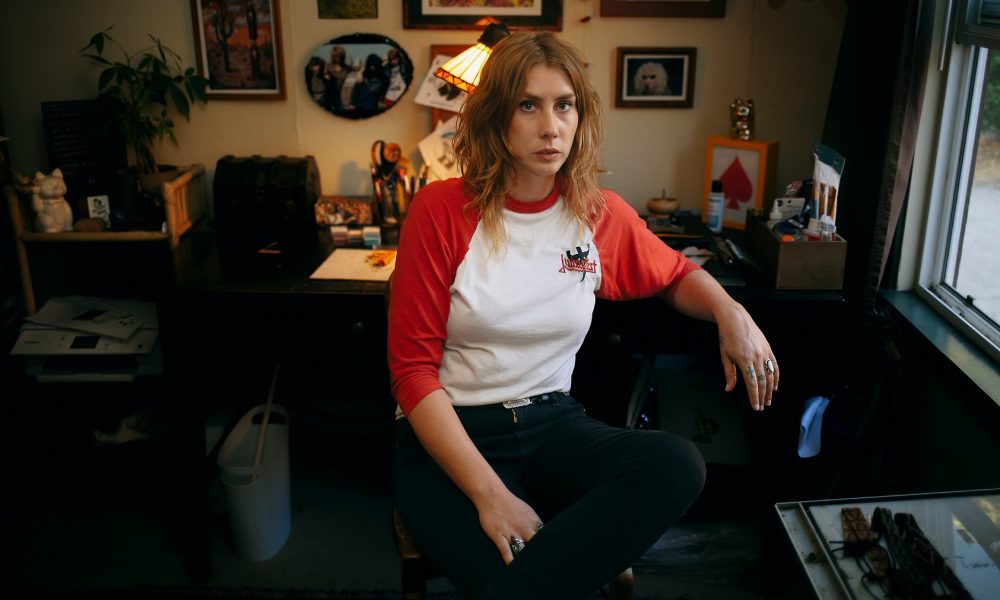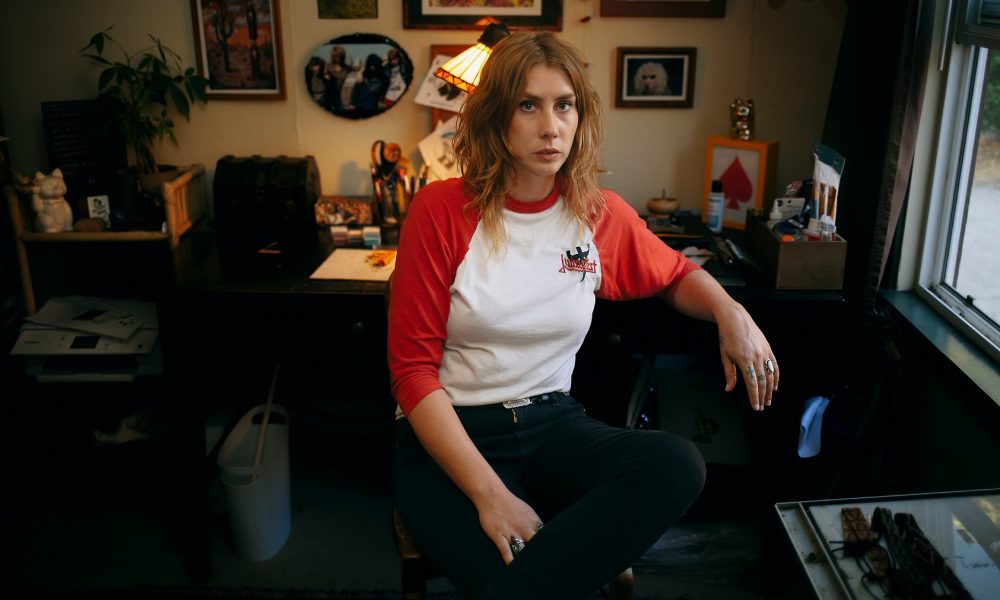 Hi Claire, thanks for sharing your story with us. To start, maybe you can tell our readers some of your backstory.
I've been working with beads ever since I can remember. I grew up in France and my grandmother had a ton of old French beaded purses. She taught me how to embroider and bought me my first set of Japanese seed beads. I would always make a ton of little beaded bracelets for everyone. When I was 18, I started an Etsy and was selling beaded jewelry. I've always had beads in my home and life, dabbling here and there, but it wasn't until I founded Beadoff in 2015 that it became an everyday habit. In 2015 when I was working a boring retail job, I got the idea to make a beaded ZZTop patch. I bought a loom on eBay and watched a few YouTube videos on how to use it, drew out a pattern on graph paper, and made my first beaded patch. I posted it on my personal Instagram and got an amazing response! I started making a ton of patches, from Black Sabbath to Girlschool, Kiss, and Love. Everyone wanted one. I gave a ton away, they were far from perfect and when people I didn't know wanted one, I would only charge like $20 for them even though they took me anywhere from 4-16 hours to make.

Anyways, time and lots of practice, trial and error, led me to explore the craft and expand my knowledge of beadworking. I would never say that I am "self taught". I don't think anyone can truly be self-taught unless they invented something completely new. I never took a class, but I definitely watched hours of videos and read dozens of books on bead technique and history. Everything I know and learned was invented thousands of years ago! I think with any craft that you pursue, it's really important to know and honor the history. True passion starts from the root up. Know the people who came before you in order to honor them in your craft and become truly original as an artist. One of my favorite things about beads is that they date back to 30,000BC and every culture in the history of the world has some form of beadwork in their culture. I've seen beadwork from Asia, Africa, Europe, and the Americas dating back centuries.
Would you say it's been a smooth road, and if not what are some of the biggest challenges you've faced along the way?
I don't know if smooth is the right word. Is any road truly smooth? I think the fact that it's one of the only roads I got to choose for myself makes it an awesome road to be on. My passion for beads led me down this road. The fact that I'm able to make a living from doing something I love is amazing. I chose that for myself. Sometimes it's tough selling art because it is a part of yourself, it can make you feel drained and exchanging it for money sometimes doesn't always feel right or worth it. I think an important thing I've realized over the years is the power of community. When I first started, I maybe felt like I had to hoard my craft and hide it from the world in order to not be screwed over, trying to do everything alone.
But quickly, I realized how much support there was out there for me and how much support I'm able to provide as well. We have this amazing artist community here in LA and Ventura County, and really across America and the World. In my realm, it's all mainly women makers, constantly uplifting each other, sharing each other's work, offering compliments and words of encouragement. We have the power to support entertainers, models, photographers, vintage sellers, shops, businesses, and makers by just getting together and doing a photoshoot, a giveaway, or a raffle to raise money. This year, throughout covid and this revolution we are living through, a bunch of us have gotten together to raise thousands of dollars for important causes that needed our help. Owning a business and being a maker, you realize that by helping others, you in turn help yourself. If your neighbor is happy if your customer is happy, if your community is healthy and thriving, then you will be too.
Can you tell our readers more about what you do and what you think sets you apart from others?
For years my craft was my "side gig". I've finally come to a place where my little business has become my main gig, and my service industry job is now a weekend "side gig". It wasn't always like that. I used to work full time doing music booking & promotion and waiting tables five days a week. I would bead any moment I had off of "my real job". Now I bartend at a brewery on the weekends and focus on my craft 40 hours a week. I still haven't fully jumped into the vast ocean that is living solely off of being a small business owner. I think the main reason for that is that being an artist is very isolating. I actually enjoy the human interaction that comes from being in the service industry and I get a lot of my inspiration from interacting with other human beings. My bartending job on the weekends keeps me social, with locals and strangers constantly.
It enables me to interact with people I would normally never run into, and that's a beautiful thing. Beadoff is the home of beaded rock n' roll patches first and foremost. I haven't seen anyone else making beaded rock n' roll patches anywhere, so that's what I'm known for I guess. A few years ago, I started working with silver because I wanted to incorporate beadwork with silversmithing techniques. So now I have a bead studio in my house and my little silver barn outdoors. Adding silversmithing to my life has been so exciting! I love working with metal! I've always loved gems and minerals and being able to build homes for them is something I always dreamed of. It's important to keep learning new skills for me as I grow as an artist so I can incorporate new mediums into my craft, otherwise I might get bored.
Contact Info:

Image Credits
Portrait of me is by Fawn Grant instagram: @fawndika website: fawngrantphoto.com all other photos were taken by me
Suggest a Story:
 VoyageLA is built on recommendations from the community; it's how we uncover hidden gems, so if you or someone you know deserves recognition please let us know 
here.