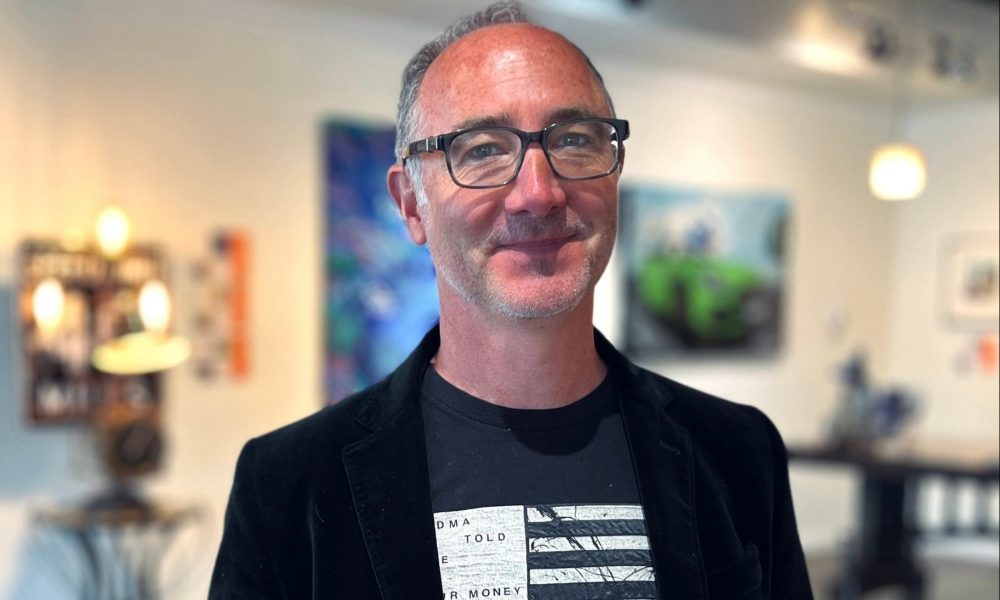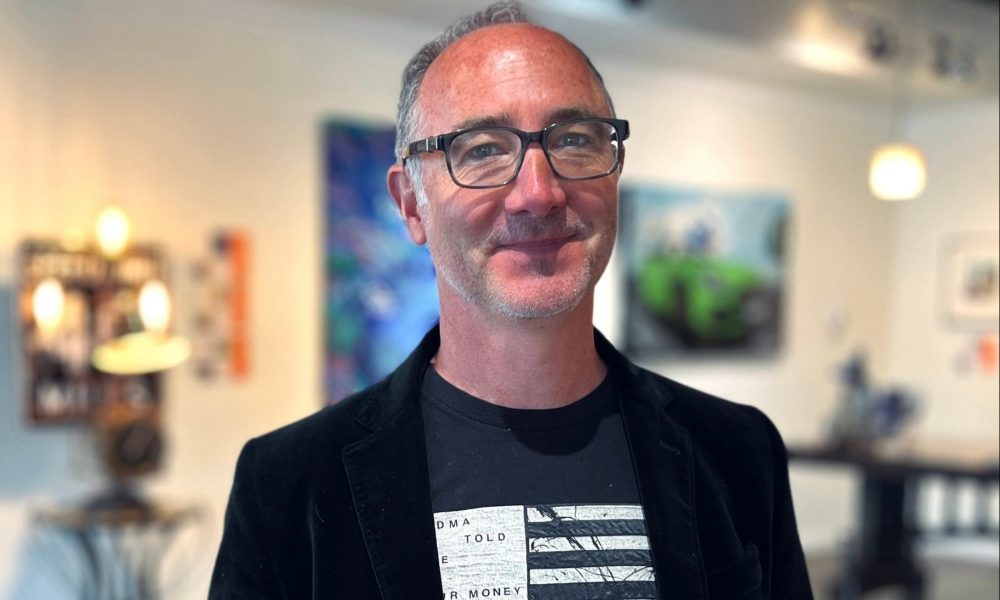 Today we'd like to introduce you to Joe Woolf.
Hi Joe, please kick things off for us with an introduction to yourself and your story.
Ever since I was a kid, I've had a bit of a rebellious nature. As 6th grade class president, I was "impeached" for leading a student riot during recess in protest against the denial of our rights for self-governance (I've wisely stayed away from public office ever since). I can't really explain why I always felt the need to buck the system, but I think it's my rebellious spirit that led me to a life of entrepreneurship and a desire to carve out my own path.
Even though it can be incredibly challenging and even heartbreaking at times, the exhilaration and satisfaction of creating and building something cool that inspires people and hopefully improves their lives in some way is what motivates me to get up and slug it out each day at work.
I was born in Toronto, Canada and loved music growing up. I played drums in a really crappy garage band for a stint but quickly realized that I lacked enough musical talent to be dangerous in any way other than hearing damage, so I decided to pursue my other calling: writing.
At university, I majored in English and Philosophy. My interest in writing motivated me to start up an independent student magazine which I ran for three years. I found journalism lacked the creativity I was looking for so after earning my BA, I headed back to school and earned a degree in film studies. For the next 20 years, I worked as a filmmaker, TV producer, and marketing content creator in Canada and the U.S. I moved to Los Angeles in 2000 and ran my own production company where I moved around a lot from project to project, show to show, always hustling my own movie scripts or TV projects and trying to get a steady job on some series that didn't get canceled after one season. It takes a bloody miracle to get anything made in this business and eventually, I burned out.
I spent about two years trying to figure out what I wanted to do next. Getting a regular 9-5 job had tremendous appeal after the crazy roller-coaster life I had led in the entertainment business, but somehow I couldn't shake the appeal of entrepreneurship and the rush of building something from nothing. I explored the newly emerging cannabis industry and tried to get cannabis vending machines off the ground (way too many legal hurdles). And because I enjoy food a lot, I developed a concept for a cool artisan butcher shop. To learn the business, I worked at the butcher counter at Vintage Grocers in Malibu for six months. I'm glad I did that because not only did I learn some great cooking tips, I also learned that the food business was not for me.
The real "A-Ha!" moment for me happened when I was visiting family in Toronto in 2018. I went to see a musical tribute to the songs of Leonard Cohen at the Soul Pepper theatre, and the show featured these fantastic new arrangements of Leonard Cohen songs that magically reinvented the songs I've known and loved for so many years. Leonard Cohen is widely recognized as one of great songwriters of our time. His songs have been compared to liturgy, lyrical prayers that speak to the human condition and the struggle between spiritual light and darkness.
As I sat there in the theatre listening to these songs, I started thinking how incredible it would be to somehow reintroduce people to the lyrics of the great songwriters in a unique way that felt completely fresh and energized. That's when paintings suddenly flashed across my mind. I thought, what if paintings were inspired by the lyrics, and the artist integrated the words into the actual image, combining the power of the word with the beauty of the image? The answer to that question is how Song-Word Art House was born.
This moment of revelation was strange because I have as much talent as a painter as I do a drummer. (Very little). But I have always loved painting and have so much respect and admiration for the talent of fine artists. The prospect of working closely with painters and sculptors to curate music-inspired exhibitions really excited me. And even though I had never produced an art exhibition before, I saw curating art collections as storytelling, and that's a world I feel very comfortable in thanks to my years as a writer/producer.
Once I knew what I wanted to do, nothing was going to stop me. Very soon after my "A-Ha!" moment, the final piece of the puzzle fell into place, which was meeting and falling in love with my partner in life and in business, Liz Cruz. Together we started Song-Word Art House in 2020. There's no way I could have done any of this without her.
Can you talk to us a bit about the challenges and lessons you've learned along the way. Looking back would you say it's been easy or smooth in retrospect?
I don't know what a smooth road feels like. But I do believe the old axiom of "Whatever doesn't kill you makes you stronger" is fundamentally true.
In the case of Song-Word, our very first exhibition was a one-night live event called "Luminous Lenses: Art Inspired By The Lyrics Of John Lennon" and it took place March 8, 2020. We sold 11 paintings, raised money for a charity, and had people dancing all night long. There was no doubt we were on to something special. Then, literally the following week, COVID-19 struck the U.S. with a vengeance and essentially eliminated live events for the foreseeable future. Just as we were getting started, our entire business model was on-hold.
As devastating as this felt at the time, we never let it derail our vision. Because we truly BELIEVED in our concept, we dug our heels in and found a way to pivot so that we could continue growing our brand-new business despite the unprecedented obstacles.
Even though people were sheltering in place and afraid to go out and mingle with strangers, we decided to open a retail gallery. I've heard it said that in times of crisis, there are opportunities to be found if you are open to them. So we did our research and looked for available retail spaces in areas that made sense to have our unique kind of gallery. A few months later, we got lucky and found a great opportunity to pop-up in an amazing space right in the heart of Malibu. Under normal circumstances, there's no way we would have been able to negotiate the kind of deal we got on our lease. We opened in August of 2020 at the Malibu Lumber Yard, and while so many businesses were failing, we actually grew.
Alright, so let's switch gears a bit and talk business. What should we know?
Opening a retail business in the middle of a Pandemic sounds crazy looking back, but we felt that people desperately needed a real experience to counterbalance how isolated and virtual their lives had become. Despite the frequent stay-at-home mandates, people found their way into our gallery and were looking for art to help reimagine or spice up their living/working spaces where they were suddenly spending so much of their time.
I can't tell you how many times people expressed to us how our artwork provided them with inspiration and light during this very dark time in their lives. We set up a little bar in the back of the gallery and often, we found ourselves drinking tequila with cool, interesting people and sharing stories about how much our lives had changed during the Pandemic, as well as talking about music and art of course. When we saw the positive impact our welcoming approach was having on people, we decided to double-down on the experiential component and brought live music into the gallery on a regular basis. We even moved a stand-up piano into the gallery and encouraged customers to play and sing. The vibe at the gallery felt fun and relaxed and quickly word-of-mouth started to spread in the community about what was happening at Song-Word Art House.
Last summer, our pop-up lease in Malibu ended so in October, we moved to a great space in Westlake Village. Our plan going forward is to continue producing themed collections for our gallery (so far, we have produced collections inspired by Songs Of John Lennon, Songs Of The Blues, Songs About Rebellion, Songs About Lust, Songs From The Road, and Songs About Paradise).
Now that travel and live events have returned, we are super excited for our upcoming exhibition in the summer of 2022 inspired by the songs of The Tragically Hip, Canada's most popular and iconic band for the past 30 years. This project will run from July 8 – Aug 31 at a cool venue in Muskoka, Ontario called the Bracebridge Hall located in gorgeous cottage country outside of Toronto. A portion of the proceeds from the sale of the art will go to support an organization on a Mohawk reservation to help build a school that will teach students their indigenous language. The opportunity to pay tribute to great songwriting through fine art and give back to an important cause gives us all the inspiration we need to keep moving forward with our business. We're very excited for the future because we feel the best is yet to come.
Pricing:
Contact Info: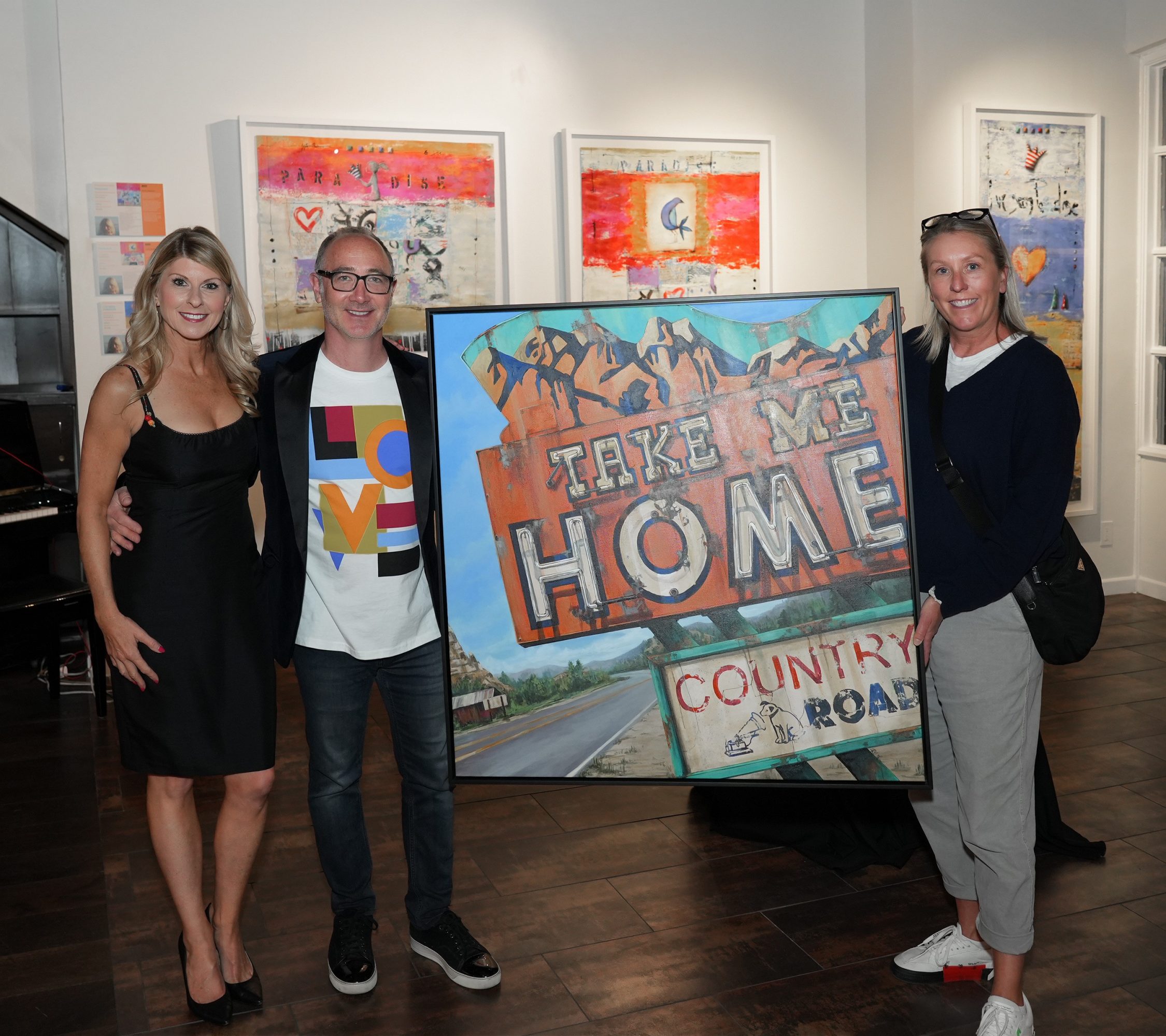 Image Credits
Ben Rutstein, Benjamin Creative Photography
Suggest a Story:
 VoyageLA is built on recommendations from the community; it's how we uncover hidden gems, so if you or someone you know deserves recognition please let us know 
here.