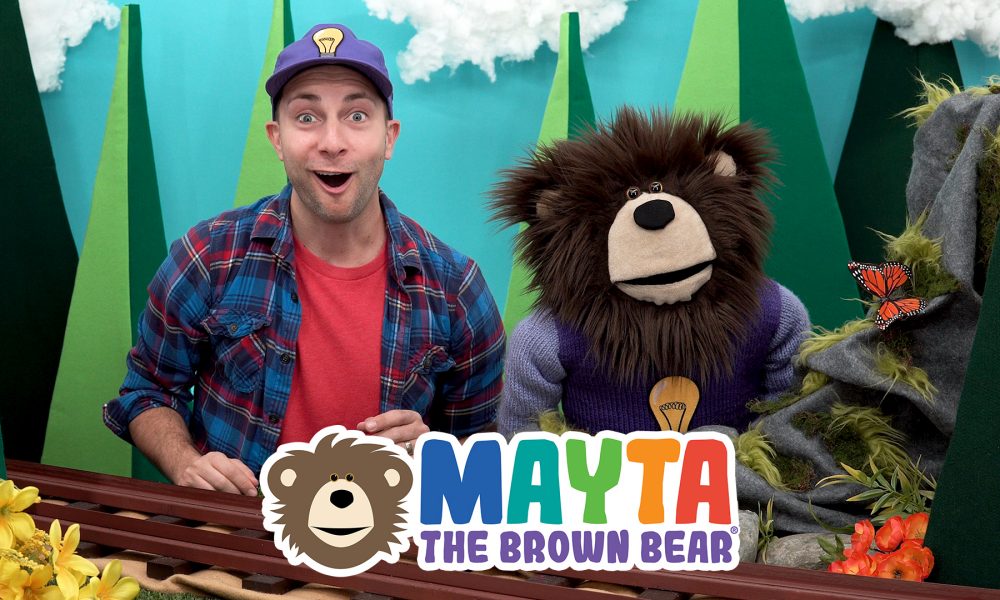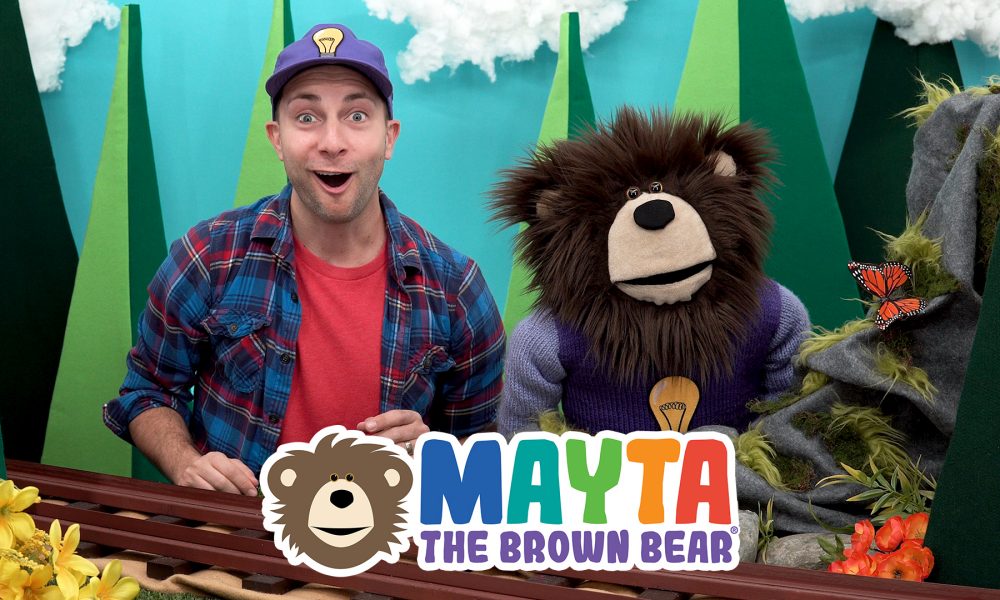 Today we'd like to introduce you to Bryan & Amanda Lukasik.
Hi Bryan & Amanda, thanks for sharing your story with us. To start, maybe you can tell our readers some of your backstory.
When Amanda and I first started screen time with our son, as new parents, we were a little nervous about it, even though we absolutely needed it at times. We (like every parent out there) had to stop and take a break, even if it was just for a couple of minutes to drink a cup of coffee, do the laundry, make dinner, or just to go to the bathroom in peace! We initially were shocked at how much abstract and non-human content was out there. We felt there was little use of empathy or encouragement and it was just too loud and too fast. We also felt there was no time for our son, at his age, to take in and process what he was watching on the screen. So we said, let's try and make something that is age-appropriate and meets our kids at where they are in their development.
We ended up creating Mayta the Brown Bear, a mindful and kind learning show for preschoolers. The original concept for the show was inspired by our son's bedtime routine. One night, after reading a few books, we started telling our own stories about a bear that lived in the forest. Our son, at the age of two, named the bear "Mayta." I learned how to handcraft a puppet by watching YouTube videos and then built the show's set in our garage. I also constructed a choo choo train we call the Idea Train and Pinky the Boombox, who plays all of our dance-break music, nursery rhymes and original songs.
As we started building our set and planning our content strategy, we were also prepping for my planned open-heart surgery. I was born with a condition known as Tetralogy of Fallot. I had my first open-heart surgery when I was a baby and I always knew that I would eventually need a second surgery later in life. After putting our son to bed, I found myself working late nights at an accelerated pace to get the set and the puppet built. I then rushed to film and edit thirteen episodes. I eventually realized, with the help of Amanda, that I was unconsciously trying to get these videos done so that if the surgery did not go as planned, I would have something to leave behind for our then two-year-old son. The seven-hour surgery ended up being a success (obviously!) and after two months of recovery, we started filming season two.
We are a small team. I co-produce, co-write, direct, film, edit and appear on camera alongside Mayta. Amanda is a co-producer, co-writer, head of research, and most importantly, she is the talented puppeteer who magically brings Mayta to life. Our friend George Khouri graciously creates all the graphics and animations for the show. We are forever indebted to him. And of course our son has a lot to say on how we do things. He definitely has his opinions! It's like having our own personal in-house focus group. We like to say he is head of the quality assurance department!
Can you talk to us a bit about the challenges and lessons you've learned along the way. Looking back would you say it's been easy or smooth in retrospect?
It has been a journey! You know you spend six months building the set, the puppet, planning your content strategy, researching the best ways to communicate, writing, filming, editing and then you put it out there and like two hundred or so people initially watched the show. You think to yourself, "Okay, well…did we do this right?" Then ever so slowly, the feedback started to trickle in. Comments and messages from parents telling us how much their kids love Mayta and B. I remember in the very beginning we received a video of twin sisters aged two singing our theme song and I started to panic – like who are we to be imprinting on these little kids' minds! Then more comments came in; a teacher in Washington inviting us to come visit her school, parents telling us that their little ones, who are speech delayed, have started talking after watching Mayta, and parents with kids on the spectrum telling us their kids are connecting and engaging with our content.
We started getting emails from parents telling us their kids' stories and how Mayta has become a part of their lives. A mom emailed us to share the story of her son who's gone through five brain surgeries, all before the age of four. She goes on to tell us that he let her cut his hair for the first time in his life because he watched our first haircut video. Another mom shared that her daughter is deaf and uses tech to hear. She loves Mayta and can follow right along with the show because of the way we communicate. You get an email like that and it stops you in your tracks. These examples are exactly why we decided to make this show. In the beginning, we had no idea the amount of impact Mayta would end up having on so many families for so many different reasons. It's really heartwarming and drives us to continue making the show.
And no, the road has not always been smooth! Initially, we spent so much time creating and developing our version of mindful screen time that we neglected to learn how to write effective SEO on the backend. You know, so people could actually find our content on YouTube! That was a huge unexpected bump in the road. Then we started to see a demand for merchandise, so we printed toddler tees, opened an online store and learned how to self-publish our first book. We had no idea how to do any of these things but they were all very welcomed challenges. The most eye-opening element in this whole journey is time. I don't think we realized when we started how much time it would take for the show to really start to gain some footing. We stayed consistent, put in a whole lot of work and kept reminding ourselves of why we are doing this. We can honestly say – one hundred percent – the reason we keep going is because of the feedback and support from all over the world.
A few years later, with over fourteen million views, the show is just starting to gain some traction. We are really excited to see how far Mayta can go. And if you are reading this, please help us grow by subscribing on YouTube. Subscribing really helps more and more people find our show and allows us to keep creating content.
Great, so let's talk business. Can you tell our readers more about what you do and what you think sets you apart from others?
Every decision, from the bear to the soft colors to the way B speaks, is pulled from research and various parenting techniques. Our set is intentionally small. We wanted to create a space where our little viewers would have the time to process what they are watching on the screen. A space that stays small is simple and remains consistent is extremely beneficial for very young children. The simplicity and consistency help them feel safe and secure because they know what is going to happen next. Which leads them to really listen and ultimately be engaged. We really slow things down so that kids can ultimately imagine and expand our adventures in their own minds.
Our goal, as parents, is to create content that is gentle, kind and engaging; content that encourages kids to imagine, participate and create. As mentioned before, we strongly believe in being consistent. We use repetition, the power of silence, dance, and human interaction in every episode. And lastly, everything is handmade by us. We love crafting and we hope that love for creating translates through the camera and onto the screen.
What makes you happy?
Our son! He is the light of our lives. He is the one who came up with the idea of Mayta and inspired us to make this show. Also, hearing from our fans and how Mayta has impacted their lives makes us super happy. We are so grateful for all the positive reviews, comments and emails we have received from all across the United States, Canada, the United Kingdom, the Philippines, Australia, India, Japan, Sri Lanka, and Southeast Asia. As a family, we feel that we have created something that is making a real impact on peoples' lives. As creators and more importantly, as parents, it's a very big deal to us. We hope you will check out Mayta, subscribe, like and share the show so we can continue to reach more and more people. Thank you VoyageLA for sharing our story!
Contact Info: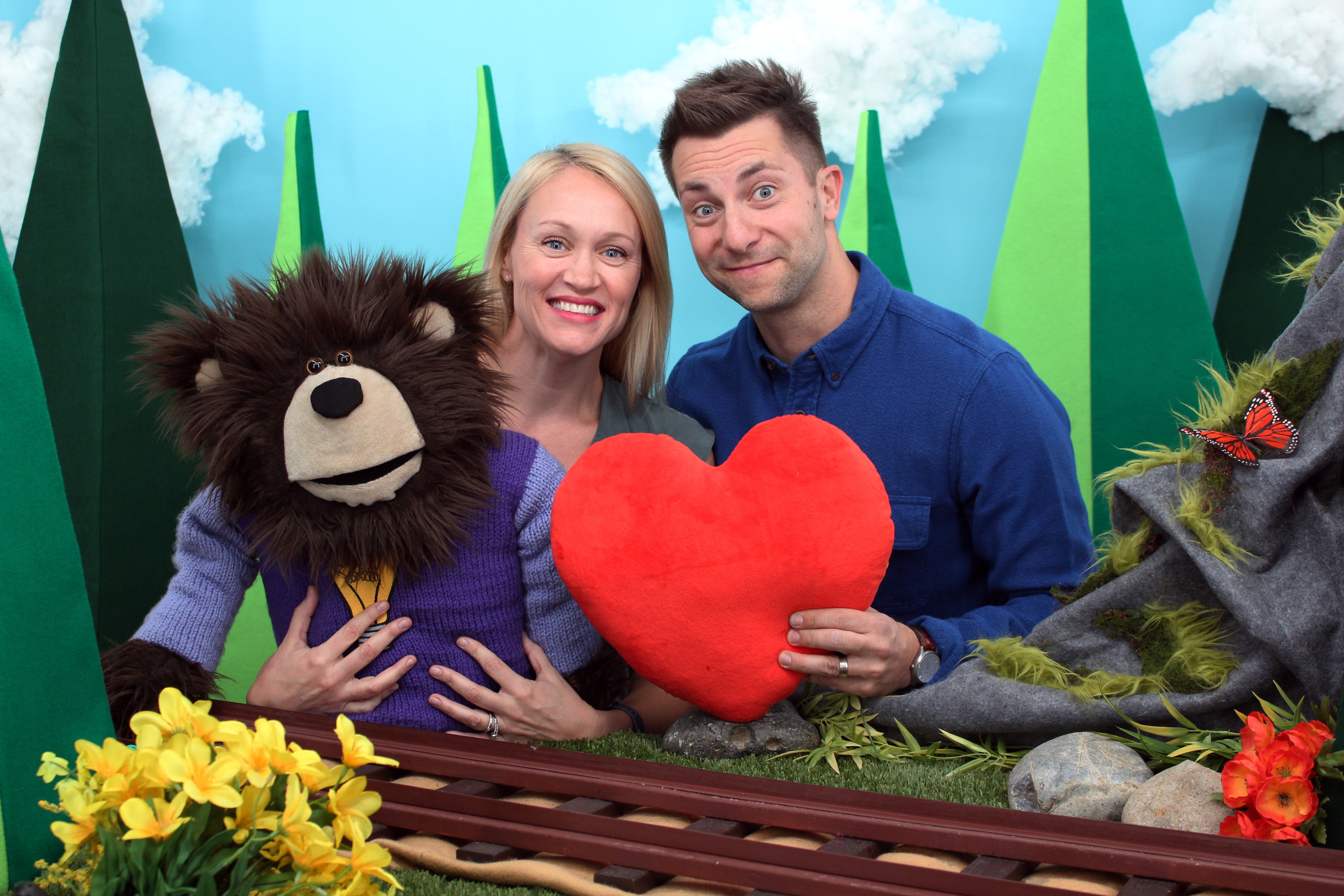 Suggest a Story:
 VoyageLA is built on recommendations from the community; it's how we uncover hidden gems, so if you or someone you know deserves recognition please let us know 
here.