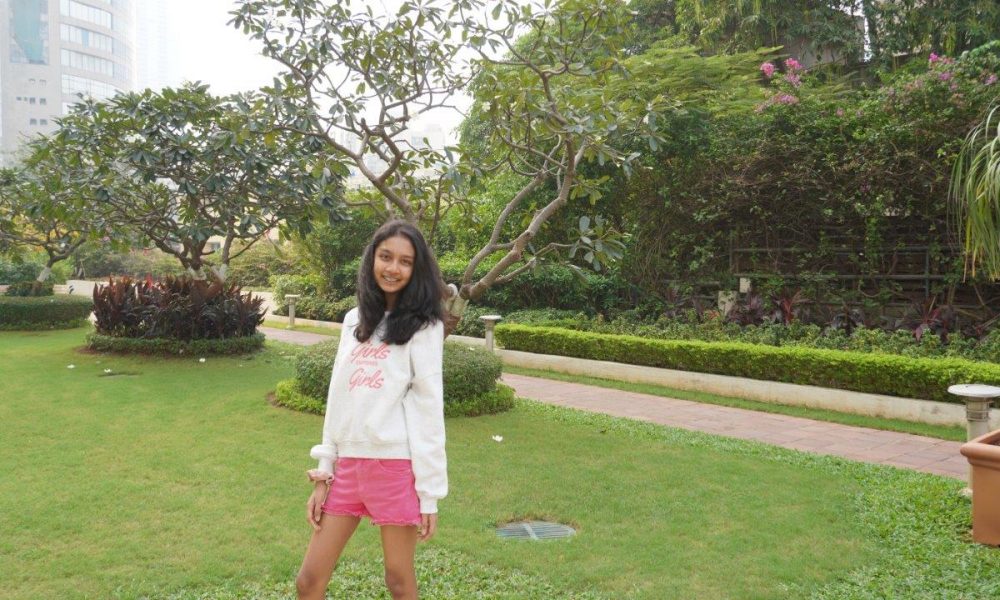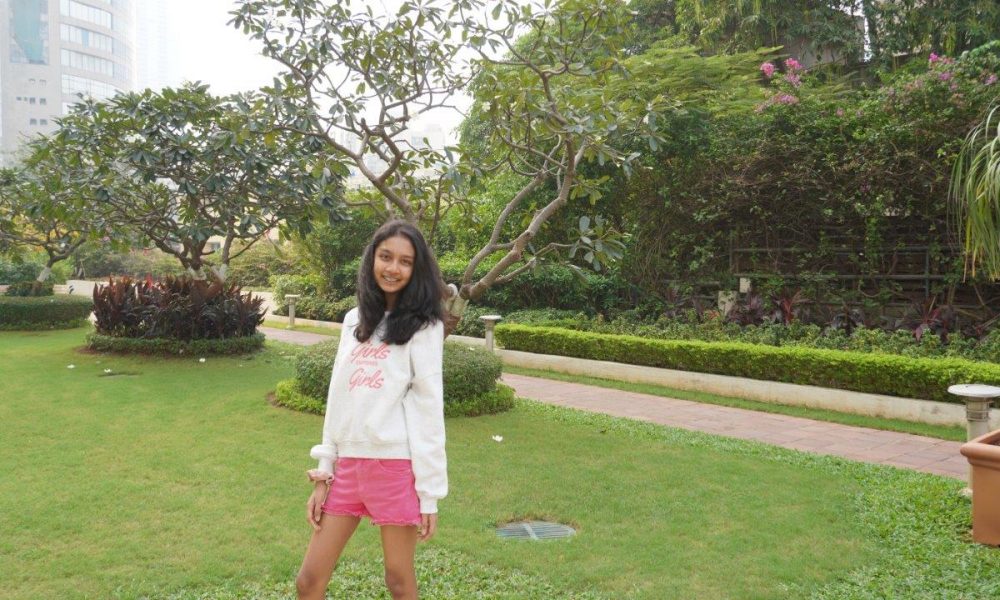 Today we'd like to introduce you to Krisha Khandelwal.
Hi Krisha, please kick things off for us with an introduction to yourself and your story with Let's Defeat Bullying.
Hi of course, thanks so much for having me! I'm Krisha Khandelwal, and I'm currently a freshman in high school. I am an International Chess Player, and an Indian Classical Singer. I'm the founder and executive director of Let's Defeat Bullying, an international non-profit that aims to educate and spread awareness against bullying and encourages children to seek help. I'm also the co-founder of Project Injoy. In my free time, I love volunteering with children, reading fiction, writing book reviews for my blog, and articles for other organizations.
I vividly remember what it was like when I was being bullied back in 6th grade. My best friends were the ones who bullied me and ostracized me from their group. They made it really difficult for me to make new friends, and they would go up to people and fabricate a story which was enough to convince the others to refrain from talking to me and exclude me from their group as well. This was so frustrating and scary, and I felt trapped and lonely. I really did not know how to get out of this terrifying situation, and I despised going to school. The only thing that got me out of that horrible situation was asking for help. Informing my parents and teachers put an end to the bullying immediately. While I still did not have many people to talk to at school, I felt so much better knowing that I was not alone in facing the bullies. I was comforted by the fact that my parents and teachers had stood up for me and had publicly called out the bullies for what they had done.
This one incident had really changed me. Even though they bullied me only for a few months, its consequences stayed with me for much longer. I couldn't trust people and didn't want to make new friends. I became an introvert and drew back into my shell. But, when I started reading up on bullying and interacted with other victims, I realized that I was not alone and there were millions of people around the world who are silently suffering through this never-ending problem. Even in our modern, progressive society, bullying is often overlooked and commonly dismissed as a ritual of passage, but if affects more than one-fifth of children at school and a similar number of adults at their workplace. I then started speaking out about my experience with bullying and ever since then, I became an anti-bullying advocate.
In August 2020, I started my own non-profit organization called 'Let's Defeat Bullying' with an aim to provide help to victims of bullying and those at risk of suicide. When I first started 'Let's Defeat Bullying', I figured it would be a small blog with me posting bullying-related information on our social media accounts. Never had I imagined that my organization would actually impact victims of bullying and expand to a team of 40+ passionate high schoolers from all over the world. Since our launch in August 2020, we have impacted 500+ victims of bullying and partnered with 30+ schools to provide a safer and anti-bullying school environment. This is just the beginning, and 'Let's Defeat Bullying' has got a long way to go!
Would you say it's been a smooth road, and if not what are some of the biggest challenges you've faced along the way?
My journey with 'Let's Defeat Bullying' up till now has definitely not been smooth. There have been so many ups and downs and challenges along the way, the toughest of them being getting people to believe in the work that I do because of my age. A lot of people assume that I'm too young to be creating an impact. When you are a young person that wants to do something, there will be so many people that try and block you, that try to put walls up in front of you and try and hurt your mission and that comes not only from adults but also people your own age. Never giving up and persevering and just keeping that mission in front of you is really important.
Appreciate you sharing that. What else should we know about what you do?
Let's Defeat Bullying is an online campaign to spread awareness against bullying and encourage children to seek help. Our mission is to empower children and encourage them to stand up for themselves and seek help. We are committed to changing the culture for students across the world. We work towards educating and spreading awareness against bullying, and. We provide help for those in need and at risk of suicide and raises awareness through our various programs and social media campaigns. ​
Our mission is to educate parents and students about the detrimental effects about bullying and work towards defeating it. We strive to promote and enhance social wellness among today's youth by empowering and encouraging them to address bullying. We aim to enhance and foster a school's ability to address bullying incidents in a proactive and timely manner through our programs, as well as by creating education and prevention strategies.
Since our launch in August 2020, we have impacted 500+ victims of bullying and partnered with 50+ schools to create a safer and anti-bullying school environment. We offer numerous ways for the local community to get involved! If you are a high school or college undergrad student who is passionate about defeating bullying, you can join our Junior Team. We are looking for writers, editors, interviewers, transcribers, graphic designers and more! You can also become a youth ambassador for 'Let's Defeat Bullying', or start a 'Let's Defeat Bullying' club at your school! As for adults, we have a mentorship program wherein we are looking for mentors who are 25 years+ and have studied about psychology or mental health and can provide help to victims of bullying. To all victims, if you have ever been or are being bullied, 'Let's Defeat Bullying' is here for you! There are numerous ways through which you can get professional help from our organization! This includes our mentorship program, buddy system, anonymous advice form, and more! Check out our website – https://www.letsdefeatbullying.com/ to learn more about all of these programs!
What matters most to you?
The thing that matters most to me is helping and inspiring people. Ever since I was small, my parents instilled in me strong value systems and they fostered in me the need to give back to society and empower in whatever way I can to the people who were less privileged. These belief systems led me to host numerous fundraisers, start my first NGO when I was ten years old – 'Project Injoy', tutor underprivileged children for free, and eventually start 'Let's Defeat Bullying'- an International Non-Profit Organization.
Contact Info:
Suggest a Story:
 VoyageLA is built on recommendations from the community; it's how we uncover hidden gems, so if you or someone you know deserves recognition please let us know 
here.