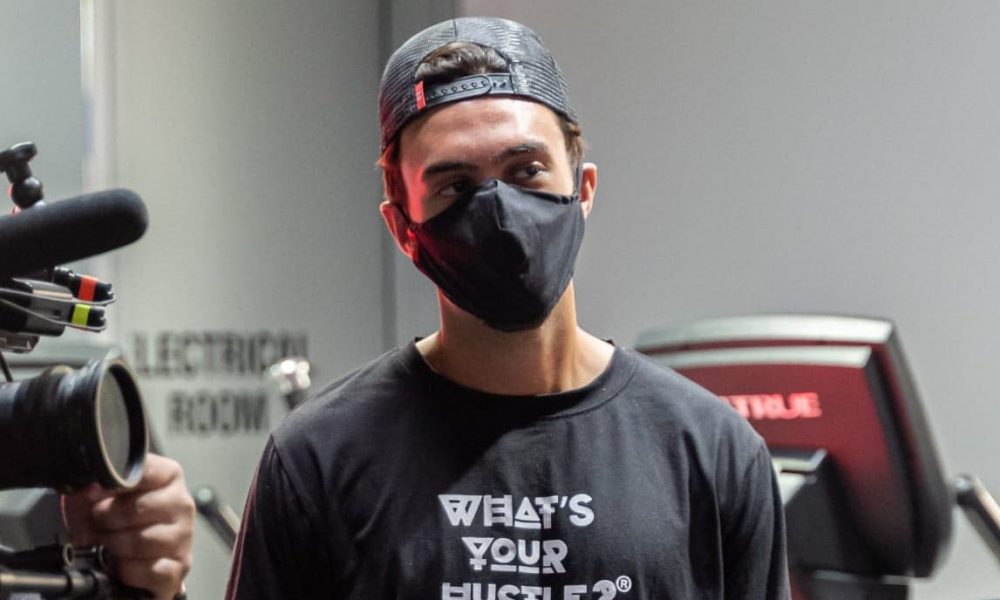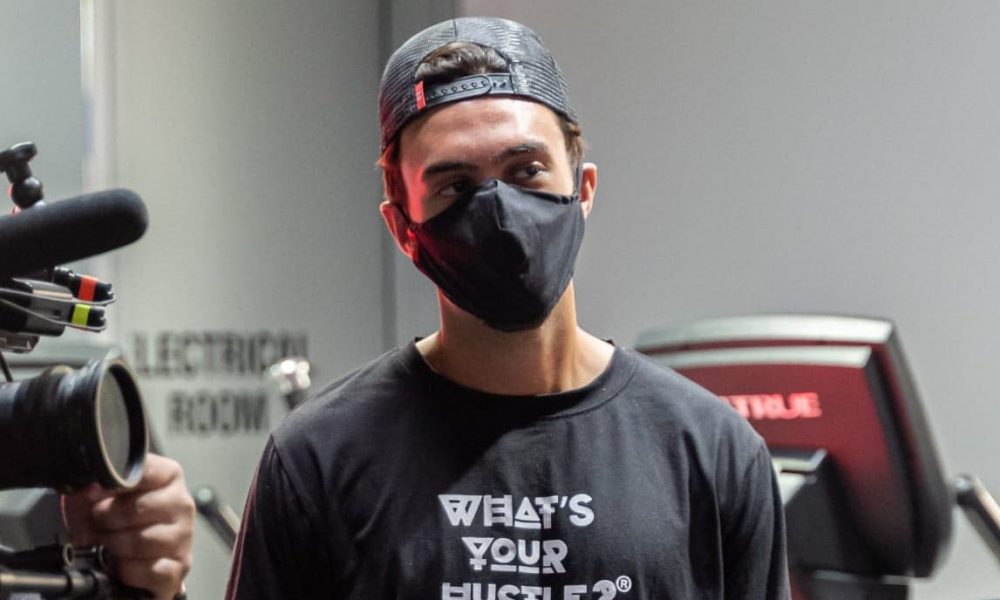 Today we'd like to introduce you to Johnny De La Cruz.
Hi Johnny, please kick things off for us with an introduction to yourself and your story.
The Hustle is Forever with Johnny De La Cruz of  "WHAT'S YOUR HUSTLE?" 
The Hustle Begins… 
My story begins in a small bodega on 5th avenue in Brooklyn, New York. A bodega is a small  family owned grocery store in New York City for the unenlightened. My mother was born raised in the Dominican Republic & father was the first to be born in the US on his side of the family  (to Dominican parents).  
I have fond memories of watching my parents work the store – opening as early as 5 or 6am to  close around 10 or 11pm. They traded shifts and did what they could for myself, my younger  brother and younger sister. We never had much money but we had something that was ours,  something we fed into and cared about. The bodega was the hang out spot where Merengue  music would play all day, where people in the immediate neighborhood would stop by for the  everyday necessities; bodegas are built into the DNA of NYC – if you know you know.  
Seeing my parents hustle all day everyday definitely lit that spark in me. Like many immigrant  parents do, they pushed me to do well in school and pushed me to do the best I could in  whatever I took on. I never knew exactly what I wanted to do, but I knew I wanted to create  and own something that could provide for my family while making a difference in my  community. 
Growing up where I grew up, we weren't exposed to too much opportunity. The public figures  and people in positions of power that I would see on TV or other media weren't very reflective  of my experience. I find it so important that the youth growing up in communities like mine all  over the world be exposed to people in positions of influence that look, walk, & talk just like  
them. That spark of seeing someone just like you doing it big – that spark of "I can do it too" can be transformational. That's the foundation for my motivational platform – MSCL. T  (pronounced "Muscle Tee"), also known as WHAT'S YOUR HUSTLE?® 
The Foundation… 
In college I was always hustling something to make some extra cash to help cover housing, etc. I  would go to Goodwill and find old organizers, shelves, or other useful looking items, clean them  off and resell them online to college kids. The inception of what the brand is today was derived  from that energy.  
Getting the opportunity to go to USC for college in Los Angeles, I noticed all the energy and  school spirit that went into the football team at the school. I was at the gym one day and saw  the world "MUSCLE" somewhere and noticed that the letters "U-S-C" were inscribed in the  middle. I thought that could be something so I took the word, highlighted the "U-S-C" letters 
inside, put that on a $2 tank top, and started selling them at football games as a side hustle. I  called them "Muscle Tees" and became that guy always hustling tank tops and tees outside of  the football games.  
It became a hit and some games I was pocketing $1K-$1,5K in profit a game – a lot of money for  a 19-year-old in college at the time. Eventually, I created a website and started selling the tank  tops nationwide, continuing to build the hustle.  
Almost 2 years into the grind in college, I eventually received a "Cease & Desist" from the USC  legal office. I received a few calls and an official letter with about 7 charges on it; they were  claiming that by the way I was utilizing "USC" colors within my "mUSCle" design, I was using  their trademarks to "profit off of counterfeit goods" among other similar charges.  
All of that happened around the perfect time, though. I was close to graduating and by that  time I was already thinking about how to take the brand global, how can I take this idea and  make it identifiable to people all over the world? I decided to drop any "USC" affiliation they  
claimed I was making, went with "MSCL. T" (dropped the vowels) as the brand name, and went  with "WHAT'S YOUR HUSTLE?" as the slogan. I decided to keep the name as an ode to how we  started and how much more we've become. "WHAT'S YOUR HUSTLE?" came to me naturally as  I was always out there trying to "hustle" something. Naturally at the beginning of this journey,  it became more about storytelling for me than the actual products.  
Taking The Hustle Global And The Future Ahead… 
While I was only selling to the college market back then, I always felt in my heart that I was  doing something that meant a lot more than just that. I always felt like I was building a  platform, a community, and a movement.  
While the clothing was the vehicle being used to express the hustle, it became more about the  story of the journey for me. Everyone has dreams. Everyone has places they want to go. I  always say – many of us have a 9 to 5 to keep the lights on, but what's your 5 to 9? What do  you go home to? What are you passionate about? What keeps you up at night? I wanted to  highlight those stories.  
I wanted MSCL. T to become the #1 motivational platform in the world, where we bring  together the worlds of content, clothing, and live experiences. I wanted it to be a place where  people can find inspiration, information, and the potential spark they need to take that leap  that can be life changing.  
What's Your Hustle? The Documentary Series Coming To  Your Favorite Streaming Service Soon… 
Today, we're a lot closer to that than ever. 
In college, in addition to the tank top hustle, I was running around with a buddy interviewing  my friends, getting down to the why behind their "HUSTLE," chopping up the edit and throwing  it on YouTube.  
Through trial and error over the years, I've been able to put together a team of  cinematographers, editors, gaffers, sound mixers, and more that I would confidently put up  against any production team at Netflix.  
Over the last couple of years, I've self-produced, funded, and executed the "WHAT'S YOUR  HUSTLE?" Documentary Series where we highlight the back stories of professional athletes,  musical artists, and business successes.  
This is the culmination of all of the sleepless nights that brought us to today, and a visual  representation of why we need more people that look, walk, and talk like us in positions of  power. This is where the brand really comes to life. This series is about inspiration, motivation,  & execution. Stories that mean something and will live on to inspire the next generation.  
In the last year alone, we've been accepted to over 10 film festivals for the series, including  winning an award at HBO & Warner Media's New York Latino Film Festival. The series is  comprised of 22-25 minute episodes (I like to call them short films), where we get down to the  "WHY?" behind talent with incredible stories to tell. I've been able to leverage the growth of  the brand to get in contact with pro athletes, musicians doing it big, as well as other talent that  inspire me and that I know will inspire many.  
During this new endeavor, I've gotten the chance to sit across executives at Netflix, Hulu, Vice – just to name a few. We are looking forward to announcing a partnership with a major content  platform soon.  
We've posted clips and teasers across our social media accounts, follow us to learn more. 
The Hustle Is Forever… 
A "Hustle" to me was never "what" you do, but "why" you do it. The platform I've built isn't  meant to only speak to entrepreneurs, it speaks to anyone looking to better themselves and their current situations.  
Whatever your goal may be, the "why" is always going to reign supreme as the reason behind  why you work so hard or care so much. Whether it be family, legacy, or something personal – let It be the driver in your professional and personal life.  
I know that I've mainly spoken about the high points in my journey; but trust when I say that  I've been rejected, put aside, taken advantage of, overcharged, stolen from, and experienced 
more losses than most would be able to endure.  
But I'm still here, fighting. Those are the real experiences that have made this platform so  successful. Those are the situations that have made us strong, aggressive, and clever in our  decision making.  
I want to show other young people out there that there is value in who you are and what your  interests are, despite what the negative people around you will sometimes tell you. You can go  out there and be paid for who you are.  
The hustle is forever. Enjoy the journey. Let your "why" consume you. You are great.  
Follow us on social media and shoot us a message. I'm always here to push you to be your  greatest.
Contact Info: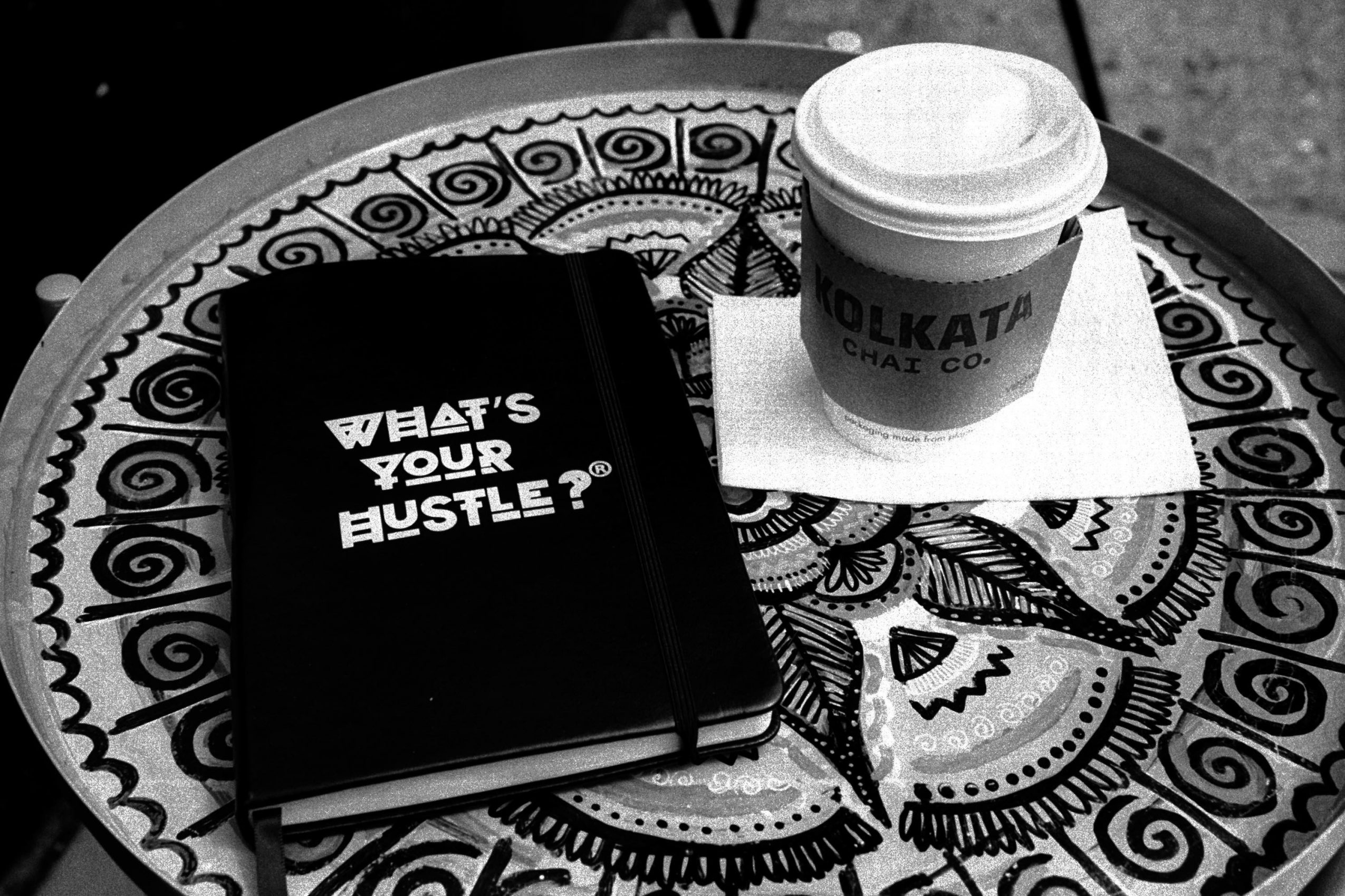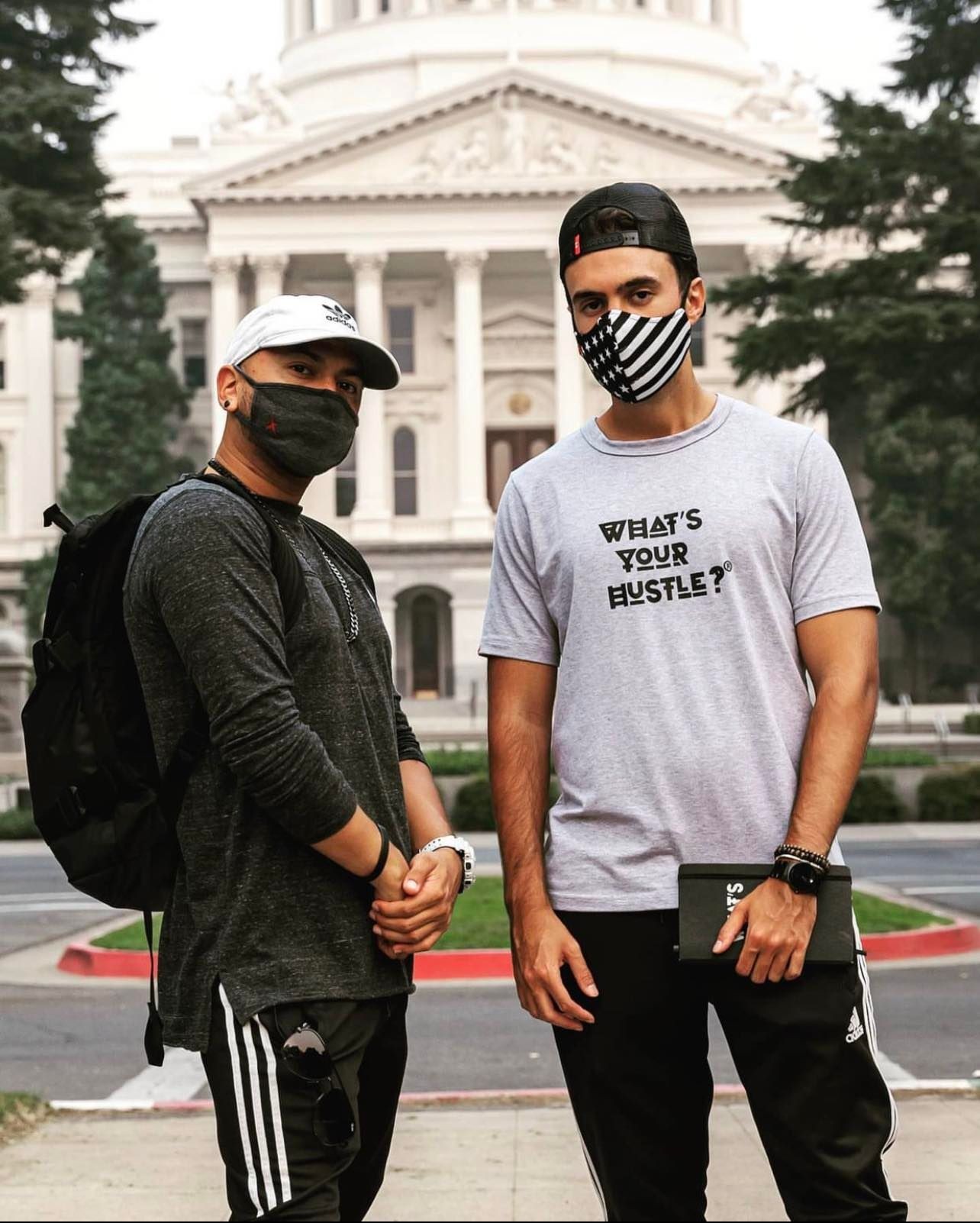 Suggest a Story:
 VoyageLA is built on recommendations from the community; it's how we uncover hidden gems, so if you or someone you know deserves recognition please let us know 
here.