Today we'd like to introduce you to Sami Goldberg.
Hi Sami, it's an honor to have you on the platform. Thanks for taking the time to share your story with us – to start maybe you can share some of your backstory with our readers?
Ever since I was a little girl, music has always been my passion. In my home videos, I was alone in the corner dancing to my own soundtrack that I had made up in my head. After seeing live musicals at the Walnut Street Theater in Philadelphia, Broadway in NYC, or just a movie in my own home, I would go over to the piano and begin to play back the melodies I had heard. At a young age, I initially started learning about music through violin and piano lessons. Soon after, I swapped the violin for the cello and continued piano lessons. I participated in my school choirs, orchestras, and musical theater programs, with singing being my ultimate passion at the time. When I was in middle school, I made a personal goal for myself to make it into every choir I could possibly audition for. I earned my spot in my regional choir for all six years, All-State Mixed Choir for all four years that I was eligible, and the NAfME All-National Mixed Chorus where I performed with the nation's top youth choristers at the Grand Ole Opry in Nashville, TN.
It was during elementary school that I discovered my love for film scores. I had already been in love with cinema after seeing the Lord of the Rings trilogy at the age of five, and after watching the series finale of LOST in sixth grade, Michael Giacchino's score blew me away and changed my life forever. After that, with Taylor Swift being a huge influence on me during my middle school years, I began to write songs about my life. I would come home from school and make demos on GarageBand of original songs. Throughout high school, I ended up making over 40 demos.
Though I loved writing songs, I knew that I wanted to pursue film scoring as a profession and focus of study in college. I attended the Berklee College of Music in Boston, MA, and I graduated in May of 2021 during the pandemic with a Bachelor's Degree in Music. My two majors were Film Scoring and Composition with a minor in Conducting. I studied with Claudio Ragazzi, Alison Plante, Tim Huling, and Arnold Friedman (just to name a few of my wonderful professors and mentors). During my time at Berklee, I held two jobs as a Resident Assistant and Student Programs Assistant. I was involved in multiple clubs, including Crepusculum Choir and the Film Scoring Network (FSN). After being a member for three years, I served as the co-president of a club called the Women's Film Initiative (WFI) during my senior year with Louisa Byron. During my junior and senior years, I recorded and released my debut EP titled Temporary Love. My EP is one of the projects I am most proud of from my time at Berklee.
In the spring of 2021, I was awarded The Georges Delerue Memorial Scholarship Award, which is the highest honor awarded each semester to a graduating senior from the Berklee Film Scoring Department for Outstanding Achievement in Film Scoring.
During my last week as a college student in August 2021, I was hired as a Composer's Assistant for the very talented Kara Talve at Bleeding Fingers Music in Santa Monica, CA. A month after graduating from college, I picked up my life in New Jersey and moved it across the entire country to Los Angeles. It has been about three months since I moved to LA and began working for Bleeding Fingers Music.
I'm sure you wouldn't say it's been obstacle free, but so far would you say the journey have been a fairly smooth road?
I am fortunate enough to have had the support of my parents growing up. They encouraged me to fulfill my passions and were with me every step of the way and now! I have so much support and love in my life, but there were many times when obstacles formed in my path. While I was studying at college, one of the biggest things I quickly realized and had to overcome was the fear that my work wasn't "good enough." Every single artist struggles with this at some point in their career. I've come to learn that music is subjective. Someone might love the music I've written for a scene, while the person standing next to them thinks it doesn't work at all. As long as you are confident in your ability and add your unique voice to the music you write, there will always be someone who appreciates it.
Finishing college through the pandemic was extremely difficult for me. I didn't have the top resources available to me anymore, and I had to make mockups for class with the equipment I had at home, which was not much at the time. I was forced to be innovative and rethink how I was writing my music due to the lack of resources. Because of the pandemic, almost all of my senior projects had to be completed virtually. It was definitely difficult and sad for me to not conduct live musicians for scoring sessions. Because of this, I barely have any photos and videos of me conducting scoring sessions at Berklee to use for advertising myself and my work. Something positive that came out of the pandemic, though, was much more collaboration. I was able to work with so many different skilled musicians remotely, as I would ask them to record their instruments for my scores.
As a woman in this industry, there are times when I feel like I'm being judged solely on the fact that I'm a woman. I once had a male peer at Berklee tell me that I didn't seem like I was the type of person to double major in film scoring and composition, and it was surprising to him. When I asked him what he meant by that, he said there was just something about me. It seemed pretty obviously the "something about me" was the fact that I'm a woman. There was another time when I was in the film scoring lab at Berklee, and another male peer asked to listen to what I was working on. I agreed and handed him the headphones to listen. After listening, he started lecturing me about how my writing could improve, even though I never asked for his input. The entitlement and condescendence was evident, and I left the lab early that night feeling frustrated.
An article from the Hollywood Reporter by Rebecca Keegan states:
"According to researchers at USC's Annenberg Inclusion Initiative, of the 1,443 composers employed on the top-grossing movies made between 2007 and 2019, just 25, or 1.7 percent, were women."
This ridiculously low and horrifying percentage of women composers is extremely upsetting to me. It makes me feel like everyday I need to work even harder to be recognized.
Appreciate you sharing that. What else should we know about what you do?
I am currently a Composer's Assistant for Kara Talve at Bleeding Fingers Music. As stated on their website, "Emmy-winning and BAFTA-nominated Bleeding Fingers Music is an established creative force in the world of music for visual media. The collaboration-led composer collective has been entrusted with elevating many iconic projects." The team at Bleeding Fingers is a music source for Fox, BBC, Netflix, Apple, National Geographic, History, A&E, Sony Pictures, and Dreamscape VR.
I assist Kara with tech duties on Cubase, Pro Tools, and sometimes Sibelius. Being an assistant requires a high level of organization, patience, dependability, good attitude, and desire to help. There are lots of late nights and sometimes (like any job) high-stress situations that you need to be able to navigate in the moment with a calm mind. Showing up early and being one of the last to leave the studio everyday is the key to learning as much as you can. I feel very grateful that I work closely with and am learning from such a powerful and incredible composer like Kara.
I have begun to write my own music through the mentorship of Kara. Bleeding Fingers Music has the best resources and facilities, and being able to utilize these things has made my writing process more efficient.
I also am a songwriter and currently have an EP (Temporary Love) and a single out. Writing music to picture is my life and career path, but writing songs is something I like to do for myself. I love to write songs because they are pieces of music I can wholeheartedly emotionally attach myself to and never have to change under the direction of somebody else. When I write songs, I get to decide the genre, instrumentation, storyline, and more. Writing songs also fulfills my love and need to sing throughout the week. It's like I'm externalizing all the feelings I'm holding inside into one beautiful musical release!
Is there a quality that you most attribute to your success?
I feel that a top-quality most important for success is the desire to learn and grow. Asking questions and actively observing is something everyone should do when starting out.
Perseverance is another important quality. Never giving up when an issue arises (e.g. a technology issues at work) and doing everything you can to solve it will serve you well. Mistakes allow us the opportunity to evolve.
Passion is another key quality. I write music because I can't imagine myself pursuing any other career. I know in my heart that this is what I should be devoting my life to. I always remind myself of this whenever I have rough days.
Having compassion and kindness is very important to me. People like to work with others who are understanding and respectful. It is essential to have a good relationship with the people you work with in order for success.
Contact Info: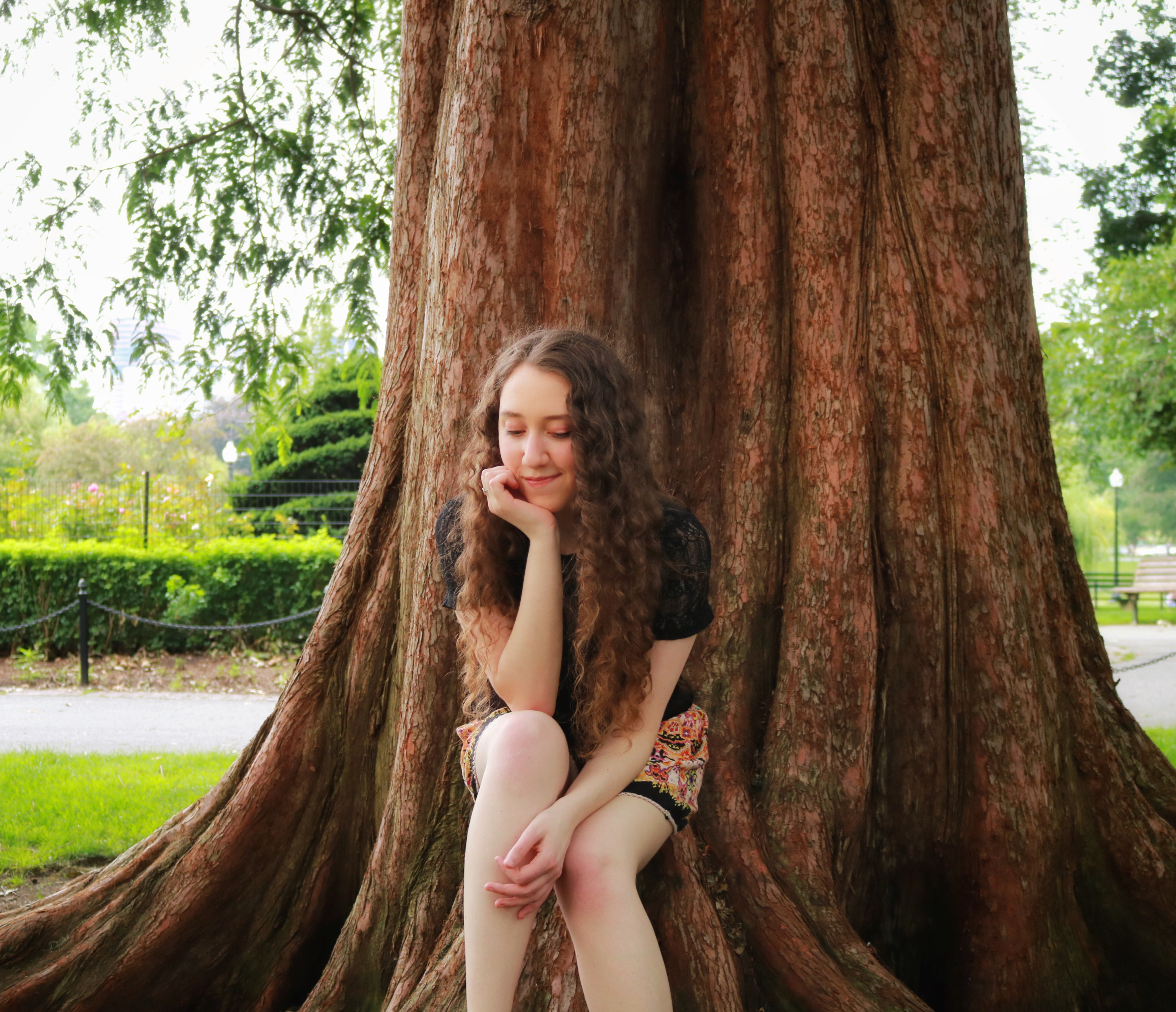 Image Credits:
Leo Medici
Suggest a Story:
 VoyageLA is built on recommendations from the community; it's how we uncover hidden gems, so if you or someone you know deserves recognition please let us know 
here.