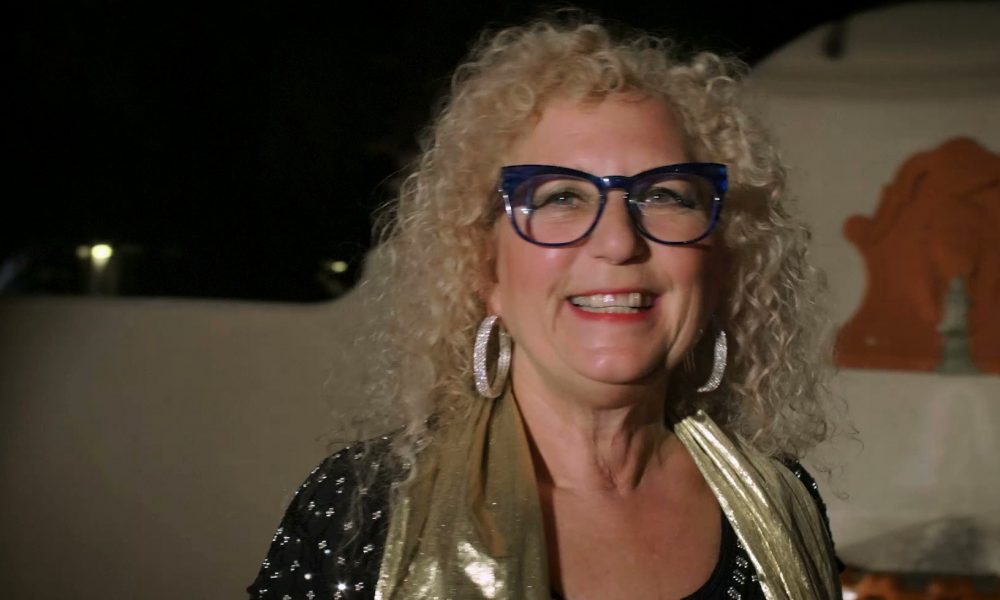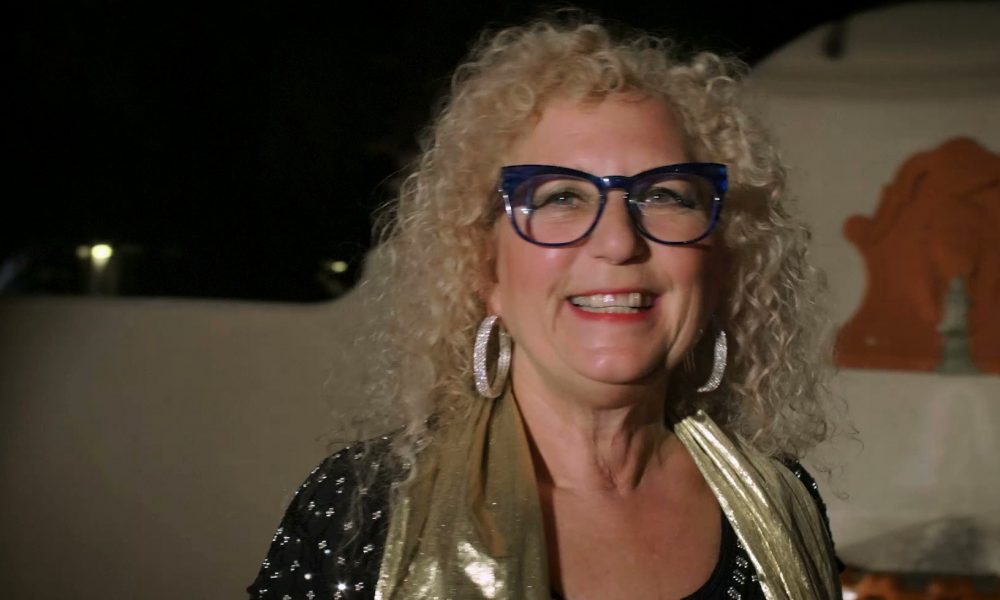 Today we'd like to introduce you to Linda Kaye. 
Hi Linda, we'd love for you to start by introducing yourself.
As mentioned in my February 2022 interview, I began my professional life in the 1970s by pursuing a career in acting. After 10 years of frustrations, I simply quit – due to both a lack of financial stability plus the depression from my failed career. This would result with my time in therapy to search for a new meaning to my life and to also hopefully discover a new career path. The therapy worked, and I would go on to college to obtain degrees in Psychology and Social Work. After an exciting and wonderfully successful 30-year career in the social sciences, as well as in teaching at the USC School of Social Work, I found my way back to the stage. However, this time the stage would be poetry. 
So, what has changed in my life? After ten years as a spoken word performer and producer, I am now continuing my path in poetry with a new film in progress: a documentary about the making of my stage show "20 Years Left", which premiered this past February at the Historic Highland Park Ebell Club, and which was a huge success. The applause and cheers with many asking me afterwards (okay begging) for it to continue on in the theater circuit. The theme of the show voiced the exploration of the aging process using poetry and music. Aging and the idea of 20 years of our lives left totally resonated with most in the audience. The show covered topics such as the poets expressing their feelings of becoming invisible, as well as "why did I make those choices of not going to college", "of not having a family," to "hoping I can be alive long enough to see my grandchildren grow". I wanted to produce a show that had meaning and which used the heart and soul of those who were experiencing the existential crisis of aging. 
As for the genesis of the idea: Toward the end of 2019, I began to think about what my next poetry project would be, and coincidentally saw a televised performance of the Stephen Sondheim show "Follies". As many know, it's a play about older performers reuniting and coming back to the theater which had hosted their broadway show, and where they would reminisce about what was: Their youth in the theater. 
This got me thinking about my own aging. I then remembered that my very first poem from 2012, 20YearsLeft, was about just that: 20 years left! That's about what I got left. Maybe… 
This cracked me up. Ok. Hmm, 20 years Left. A poetry musical. I began to imagine that I could ask poets, actors, and spoken word artists 60 years old plus, to write and perform their own material. Sharing their thoughts and poetry about aging; writing about their losses in life; their regrets, or experience with mental illness. Possibly even the lack of recognition for their talents or their big successes or failures, as well as possible drug addictions and physical illnesses. All set to original composed music based on the theme of my first poem. 
I was so jazzed I couldn't stand it. I immediately called my friend Dan Weinstein, a phenomenal jazz musician and composer, to ask him if he wanted to be part of this journey, this adventure that I had conceived of. Fortunately, he said yes – which was all I needed to start! I immediately began preparations to produce the show, which I projected would take 2 years. Which it did – almost to the minute! 
Casting proved to be easy. I knew so many of the poets, musicians, and actors that I could hit up. I began spreading the word and set up an open call. The ads read: "Looking for poets and spoken word artists age 60+ for potential future production using original words and poetry with musical accompaniment". 
I posted notices on all the social media platforms. Instagram, Facebook, Twitter as well as in the theatrical online forum Backstage. 
Lo and behold I had a huge response! All who auditioned were just as excited, with everyone agreeing it was a fabulous concept, and they all wanted in! 
The theme and prompt for the audition was that if you have 20 years left, what does that mean to you? 
Everyone who auditioned and who were ultimately cast wrote about their personal experiences and take on this theme. Each performer had lots to say about aging and the prospects of what was left for them in their last 20 years. Topics ranged from feeling invisible, wanting to pay more attention to the here and now, staying focused on the present, recognizing what opportunities were lost, and realizing that health and cognition was declining and that perhaps finding peace in the rich moments we all have to saver today is what is really important. As performer Lee Boek says in the show, "the future is now." 
The show was cast in January 2020. There was a solid nine cast members. Rehearsal space was acquired, and our first meet and greet with all cast was scheduled. 
Then Covid hit and crashed the party, so that was that. Or so we thought. In February and March 2020, we all had to shelter in place. Everything stopped. After a year in isolation, I came out of "my depression." In January 2021, I reached out again to the cast, not knowing where the cast and musicians were in their lives. I was pleasantly surprised and elated that everyone was still on board!!! Wow! I was psyched that our project was still going to happen!!! 
We still didn't actually meet in person until May 2021, when the stay-at-home order or 'the curse' was lifted and we could congregate outside. We had several rehearsals in Sycamore Park in Highland Park, distanced and masked, of course. Eventually, we were able to move rehearsals inside, but yet again it was squashed, and we were ultimately hindered by the Omicron outbreak. Oh well, life's challenges. 
Fast forward to January 2022, and we were still in isolation mode. I was not thrilled for the performers to do the rehearsals on Zoom. I also had booked and scheduled the show for February 19, 2022, for a matinee and evening performance. One day only. I was not going to cancel. Either we did this show then, or I would pack it in. This was my 2-year marker. So, I relented, and we began rehearsing on Zoom. 
The cast was so committed to the show and stepped up in every way to make it happen. I love this cast!! So proud to have been a part of this group of talented and dedicated poets. 
Life is a risk, and the challenges we face daily are sometimes insurmountable. There were many times I wanted to quit throw in the towel, and cash my check, but I had this vision, and I wanted to see it through. My last hurrah. 
What's in store for me? 20 years left? It's maybe 10… it's maybe 2… Who knows!!! 
We all face challenges, but looking back, would you describe it as a relatively smooth road?
Life is never paved with a smooth road. As I mentioned above in producing a show during a pandemic! In fact, we are challenged daily, sometimes immeasurably. In my most recent introduction for my monthly published LAARTNEWS column, POETS PLACE, I write… "Life is sometimes fraught with immeasurable challenges. To deal with these challenges, we as a people often seek refuge in the comforts of what's knowable, comfortable, and safe. But we are not always knowable, comfortable, and safe. When we are at our most vulnerable, people can often misguide us, taking us places where maybe they feel less judged and less at risk of exposure. The heart beats with intensity because we know there is something amiss in their intentions. It doesn't feel authentic… For me dealing with people who are not authentic and have inauthentic intentions have always posed challenges. And that type of behavior has often created some barriers to continue on my path. I have never veered off a path that was important to me. My upbringing or lack thereof, has given me the strength and courage to power through. I am currently writing my memoir which unpacks all of this in great detail. Titled "Move on. Next!" Stay tuned! 
Alright, so let's switch gears a bit and talk business. What should we know about your work?
What am I most proud of? I guess I've lived a very full and exciting life! I am native Angeleno who grew up in the San Fernando Valley, Ca. I guess I can claim to be both a first-generation Valley Girl and The Original Hipster! Educated at Antioch University and Cal State Long Beach in psychology and social work. As you have previously read, I am a retired medical and psychiatric social worker. I retired April 2020, just in time to shelter in place during the first wave of the pandemic! I was working the last seven years as a psychotherapist and licensed clinical supervisor for an outpatient mental health clinic. Prior to that gig, I was a licensed medical social worker for 25+ years working in most of the LA hospitals on the front line of healthcare. I was a private consultant for Physicians Aid Association and for skilled nursing facilities throughout California and Arizona. I am proud that part of my last years in this profession I was able to share my wealth of experience and knowledge for our upcoming social workers as an adjunct assistant professor at the USC Suzanne Dworak-Peck School of Social Work. Loved my social work career!!!
What do I do now? Well, I write poetry, curate poetry, produce films, produce spoken word and art events, and for the last, well, almost 3 years, which started in January 2020, I produce a poetry column POETS PLACE, for the online publication LAARTNEWS throughout the Los Angeles area. The column hosts anyone who writes and wants to share their work. Everyone is welcome to submit! 
My poetry events have included several summer poetry salons and shows at the Align Gallery, 50/50 Gallery, Gold Haus Gallery, Ave 50 Gallery, and Rock Rose Gallery in Highland Park. The Manifesto Café in Hermon, Pilates, and Arts studio in Echo Park, and Native Boutique, Zweet Café in Eagle Rock. Most recently, I hosted first Fridays at The Makery in Little Tokyo. And at the Neutra Institute Gallery and Museum in Silverlake, Ca. My first short documentary film "BORDER POETS," was a socially and politically inspired event with poets and musicians filmed at the border wall near Tecate, Mexico on the Jacumba, Ca. side of the US. The film co-produced by MUD productions which is available for viewing on my website and on YouTube. https://youtu.be/5Te4-dlhxco 
My rap music video project in collaboration with Mary Cheung, "ERACE-ISM" can also be seen on YouTube. https://youtu.be/NfrbveNUBgg 
Have you learned any interesting or important lessons due to the Covid-19 Crisis?
Yes, most definitely!!! Many lessons are still in progress regarding the Covid19 crisis. Having worked in the medical/health care arena for 30 years, I was trained yearly in infection control methods and protocols. I personally witnessed the transmission of potential infection in the form of touching surfaces and patients without sanitizing in the hospital. Patients, medial staff, family members, all-inclusive. The lack of proper hand washing and wearing of protective coverings in unsafe environments was rampant. I was already very careful with sanitizing even before the crisis due to my training. What I have learned is that we have a new normal. A change in the way we behave in consideration of the possible risk of virus exposure. Indoors and outdoors. Anywhere and everywhere. Many people I see now are trying to be more conscientious of their hygiene. However, a greater number of people have reverted to their prior negligent behaviors. People are going out to clubs, parties, and concerts, standing too close to each other or not wearing masks. I understand human nature, given my extensive career in the behavioral sciences. People are social beings. They need social interaction. But times have changed. In the past, viruses were not often as deadly, so the lack of concern was understandable. Today's viruses have mutated into deadly contagions. I am truly grateful for advances in science, which allowed multiple vaccines to be developed and introduced so quickly! Thank you, scientists!!! 
Contact Info: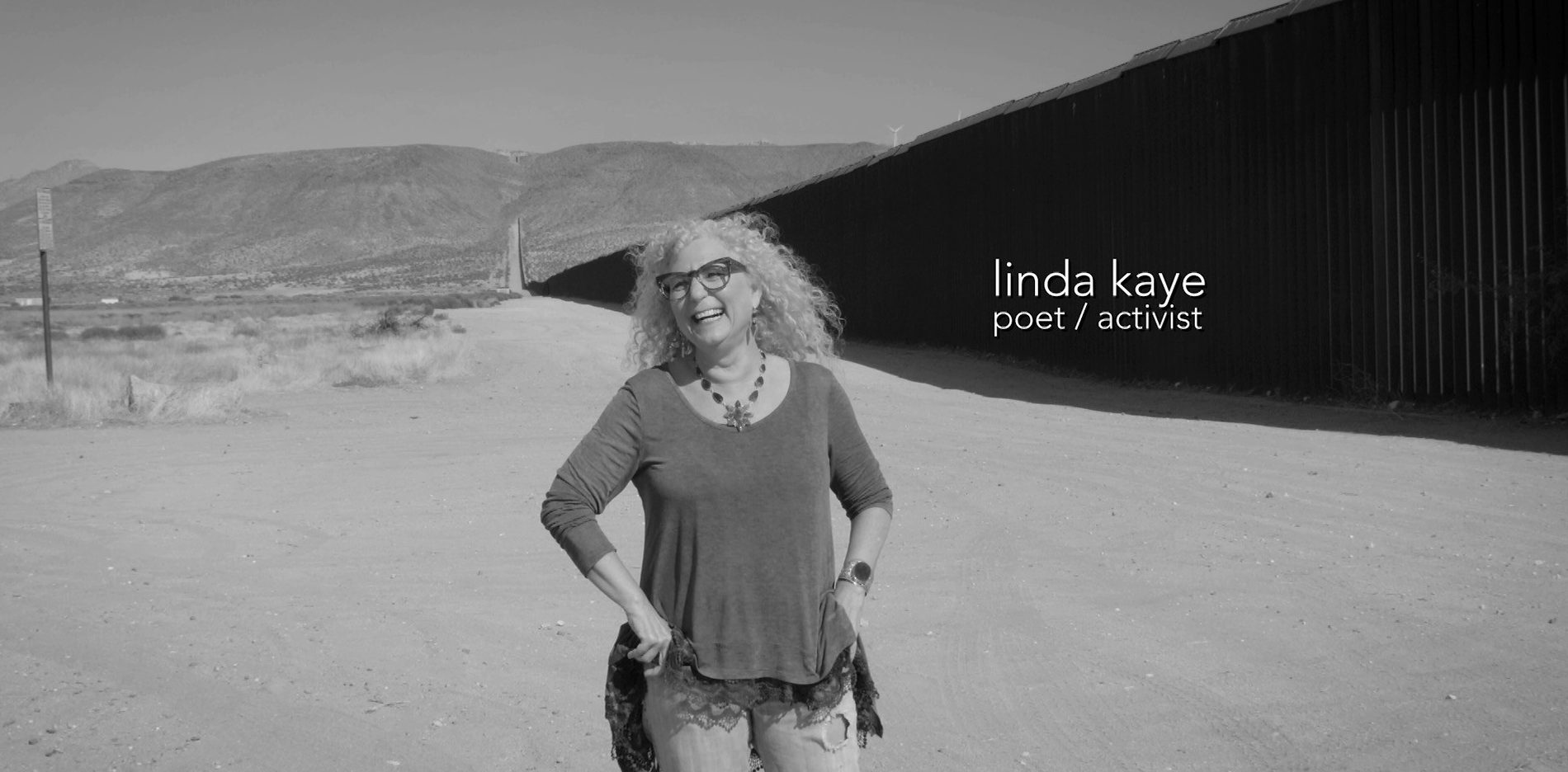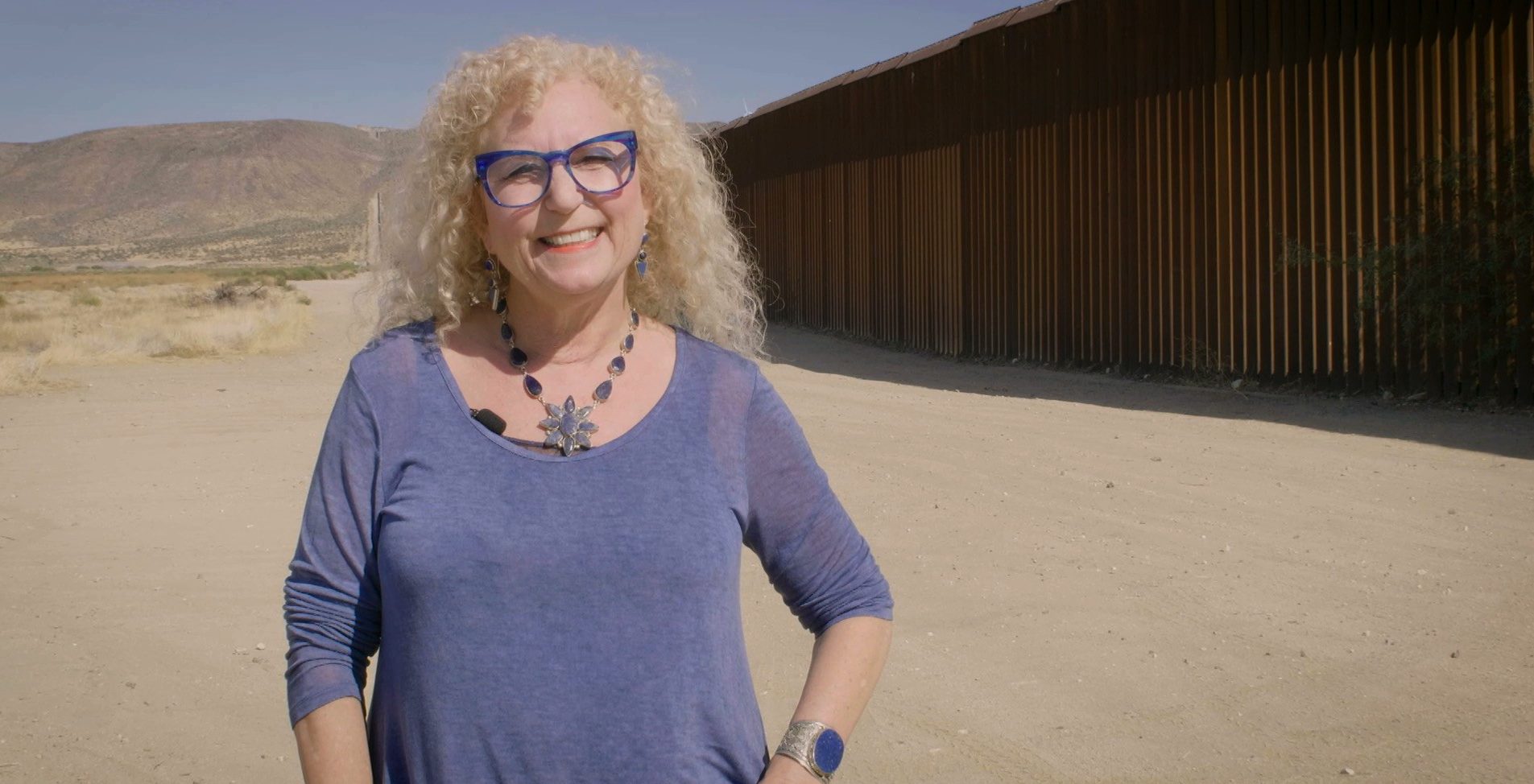 Image Credits
John Dlugolecki
Ebell Alessandro Gentile
Suggest a Story:
 VoyageLA is built on recommendations from the community; it's how we uncover hidden gems, so if you or someone you know deserves recognition please let us know 
here.