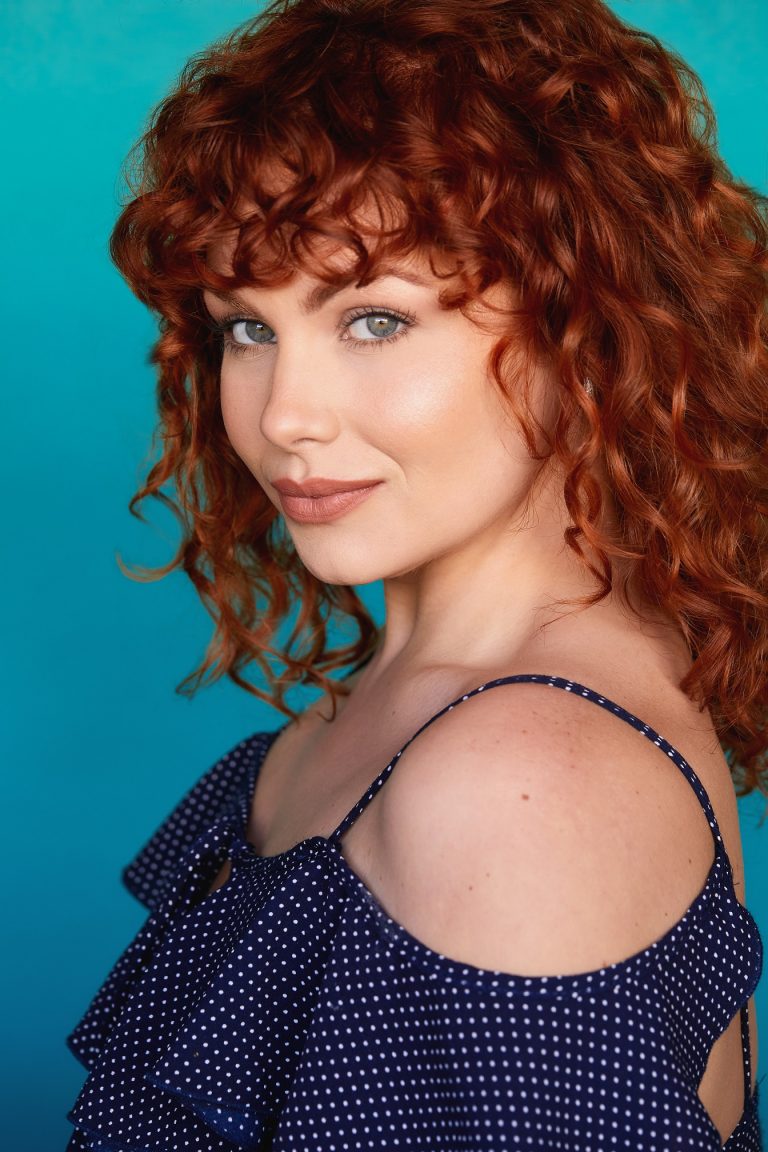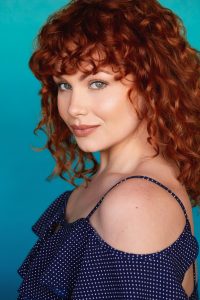 Today we'd like to introduce you to Madison Elliott.
Hi Madison, so excited to have you with us today. What can you tell us about your story?
I was born in Boston and raised in Foxboro, Massachusetts. I have always had an interest in hair and makeup since I was little. In high school I use to do all my friends hair and makeup for the proms and theatre productions. My best friend Cassie actually encouraged me to start my own makeup business in college and start charging for makeup services. So I did….I accepted every form of payment; cash, check, dunkin iced coffees, egg sandwiches, free cover charges at bars on Saturday night, etc… I didn't really care about the money at that point I just loved doing makeup. I was booked and busy for every sorority and fraternity formal on campus. I also started a Youtube Channel, which I occasionally still upload to today. A cousin of mine asked me to do her makeup for her wedding and the bridesmaids from that wedding soon booked me for their own. Before I knew It I had officially and unintentionally started my career as a makeup artist. My family saw my work and encouraged me to continue to pursue makeup career while finishing my degree at Quinnipiac. They agreed to help me move to LA (my dream city) if I completed school.
In 2015, after graduating from Quinnipiac University with a degree in Communications and Psychology and with the help of my very supportive family, at 23, I moved from Boston to LA. I hadn't been in LA but two weeks when I got onto my first set. It was for a Pretty Little Liars Season 6 Promo shoot. I assisted a makeup artist, Jeffrey Paul, that I had met in the waiting room of a doctors office in Massachusetts. It's wild to think I literally got onto a set of one of my favorite television shows because I reached out to someone I knew in my industry that I had met in passing. I credit a lot of my success to the connections I've made to the artists I have assisted. By following up and fostering connections with people I've met, I've created a network of professionals I value and want to emulate. Reaching out to them is how I get every single one of my jobs. I consider myself very fortunate to have assisted, and still do to this day, artists like Rea Ann Silva (CEO and Founder of Beauty Blender), Juan Tamez (Celebrity Makeup Artist), and Don Carroll (Owner of Dej Salon in Sherman Oaks). Without them I would not be where I am today. Much of my success is due to the opportunities and experiences these artists gave me. Outside of just learning a skillset by watching/helping them do hair and makeup I was brought onto major studio lots, flown first class, got back stage at essence fest, met some of my celebrity icons, and yes, even shampoo'd some of their hair.
When I first moved to LA in 2015 I worked on a lot of music video sets before I got a job assisting in the office at Beautyblender in 2016. Thats where I met the Founder and CEO, Rea Ann Silva. I began assisting Rea Ann as a makeup artist for Regina Hall and worked on press tours for Girls Trip, Black Monday, Support the Girls and The Hate U Give. I got to attend events like Essence fest and travel to places like New York and New Orleans. After my exposure to the many hairstylists and makeup artists I met while assisting Rea Ann, all encouraged me to get my cosmetology license. They told me I would always be able to feed myself because people always need their hair groomed and I could always charge more for a profession that requires a license. Good advice.
I decided to go back to school in the fall of 2016 and get my cosmetology license. I went to Paul Mitchell and after 1600 hours I got my cosmetology license December 5th, 2017 and began assisting Don, the owner of Dej salon, in 2018. I was reluctant to work in a salon since I loved traveling and working on set so much, the salon life sounded kind of monotonous. It didn't take long for me to fall in love with the job and the clients. Dej Salon is the family I have been looking for since moving to LA. I swear there is some magic crystal buried beneath the building because everyone who comes in says It has the best vibe in the Valley. If you're ever in the area, stop by and check It out. Don built the entire inside himself, it's a real piece of art. The hairstylist are pretty amazing too. After a year of assisting Don, I got my own chair. I now use my chair for hair and makeup appointments while maintaining my freedom to work on sets. Most of the people who hire me and connect me to my hiring contacts are actually clients from the salon. A lot of my clients are also my acting friends who hire me for their headshots. I joined an acting studio in 2017 when I was looking to build my business and find new clients.
I thought the best way to work with actors in the industry is to go and find them, and where do you find actors? Acting studios. LA is filled with them. I joined the Speiser Sturges Acting studio and turns out I was right. I made a lot of friends who turned into clients and I found a hobby I really enjoy. Even after all of the students (and even some teachers) became my clients, I still stuck with It and began taking acting classes at other studios as well. I was even cast in a couple short films and then Covid hit.
Once my salon got shut down and no one was really working, I decided to reach back out to my connections. I began assisting my friend Juan Tamez, better known as "Boomkack". Our friendship began when I DM'd him on Instagram while working at Beautyblender (again, reaching out, do you see a theme?). I just thought he was so talented and knew he was going to be something big some day. We kept in touch and I was responsible for giving him company gratis and we fostered quite a lovely friendship. He began taking me on jobs with him as his assistant and giving me his clients when he was out of town working on other projects. Reaching out to people you admire and want to assist or apprentice for can go a long way. It got me on Jeffree Star Cosmetic Campaigns as well as glamming one of my childhood icons, Laurieanne Gibson, from making the band (The original Boomkack might I add). Now that my salon has opened back up, I maintain my chair while assisting artists and working on sets. The acting jobs have also picked up as well. I was recently featured in the "Diamonds and Pearls" music video by Spooky Bands and a campaign for DOODL, a new clothing line launching in June.
Can you talk to us a bit about the challenges and lessons you've learned along the way. Looking back would you say it's been easy or smooth in retrospect?
The profession of being an independent contractor and building a clientele to service is very challenging, let alone making a career out of It in the entertainment industry. I wouldn't say I've had an exceptionally challenging but It can be a little lonely sometimes due to the inherent competitiveness of the industry. It took some time, I've been able to cultivate a group of supportive and talented artist friends who understand that there is enough room for everyone at the table. Moving to a new city and meeting new people is fun but It comes at a risk. Theres not any real way to vet someone when there are no mutual friends in common. You have to take people for who they say they are.
Unfortunately more than once, I've run into some people with the promise of a good friendship or business connection that turned out to be the exact opposite. There are a lot of people who want things for free and for some reason makeup seems to be a service people think is always negotiable. A lot of people promised me "credits" or told me I was just lucky to be on a music video set with artists like Kanye West, NAS, French Montana, YG, Tyga, etc. You get the point. Yes, It was cool I got to work on those sets, but It wasn't cool that I wasn't getting credits and I wasn't getting paid. As soon as I decided I was worth more than free work, the paid jobs started coming in. I set my mind to not accepting any more free work or favors, no matter how cool they sounded. If I was going to make a career out of this I had to start charging what I was worth. And "credits" or "copy" doesn't pay the rent.
As you know, we're big fans of you and your work. For our readers who might not be as familiar what can you tell them about what you do?
I work as a hair and makeup artist. I specialize in makeup working on sets, but I have my cosmetology license and work at a hair salon as well. I do haircuts, colors, highlights, and blowouts. I'm most proud of my work on the skin; foundation, concealing and contouring. I use to have really bad acne and because of that I got really good at color correcting and perfecting my skin. Fortunately my work has benefited from my own personal battles with blemished skin. The first wedding I did I worked on a bridesmaid with an autoimmune disease that came out as a rash on her skin. When I was finished she told me she hadn't felt that beautiful since before her diagnosis and ended up hiring me for her wedding. It was one of the hi lights of my career if not, my entire life.
Can you talk to us a bit about the role of luck?
I've been lucky to work on the sets alongside the artists I have but I also worked really hard to gain those opportunities. I had to make my own luck. Those experiences had to be earned. The hard work and preparation that no one sees is sometimes what we mistake for "luck". Like waking up at 3am sometimes to drive two hours to set for an unpaid job. Setting up, breaking down and cleaning up the kit. CARRYING THE MAKEUP KITS (omg…no gym membership needed). It was my willingness to do the unglamorous parts of the job with a good attitude that gained the respect of people who had the ability to give me those opportunities and put me in those positions. I believe in the power of manifestation and asking for what you want. A lot of people sit around waiting to get struck with luck and to be honest, no one is looking for you. You have to reach out and convince people to believe in you. People will only believe in you as much as you believe in yourself and in this industry you need to be your own biggest fan. I convinced myself that I was worthy and talented enough to be on those sets and alas, here I am, working on those sets.
Contact Info:

Image Credits:
Brett Richards
Suggest a Story:
 VoyageLA is built on recommendations from the community; it's how we uncover hidden gems, so if you or someone you know deserves recognition please let us know 
here.