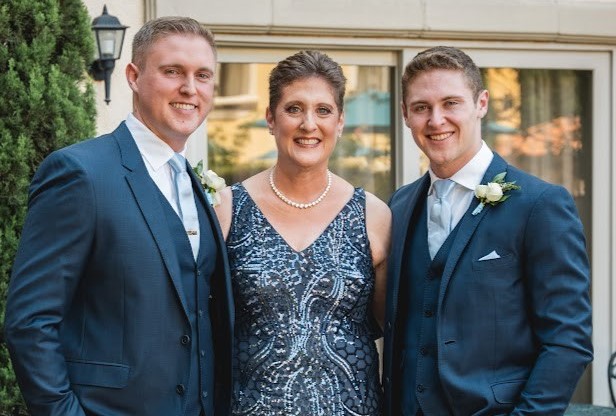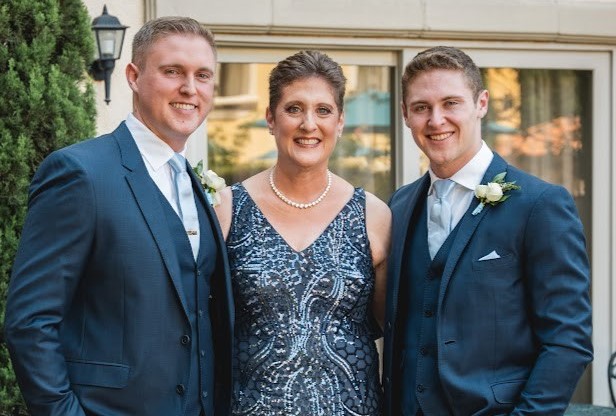 Today we'd like to introduce you to Debbie Stogel.
Hi Debbie, we're thrilled to have a chance to learn your story today. So, before we get into specifics, maybe you can briefly walk us through how you got to where you are today?
I think my story is unique on how I got started with Be Safe Baby Proofers. First of all, I never saw myself as a business owner, let alone a woman-owned business owner. My career path was very different. Out of college, I was actually aspiring to be a dean of students on a college or university campus. That was the direction I was headed. After college, I went on to graduate school and got a master's degree in Student Personnel and Counseling, and then worked as an Assistant Dean of Students at a small college in Boston. I was on my way.
Shortly thereafter, about three years in, I was then afforded the opportunity to work for a national/international non-profit civil rights agency doing anti-bias and diversity training work. I had moved back to Los Angeles, which is home for me, I left the student affairs world to then conduct training sessions for K-12 teachers, college campus professionals and administrators, corporations and business leaders, as well as firefighters and police officers. I spent 25 years fighting prejudice, bias, discrimination and bigotry in all its forms and conducting hundreds if not thousands of diversity programs and training sessions.
At the end of 2014, I found myself thrust into a different direction when I learned that my position was being eliminated and I was being laid off. Faced with an uncertain future, I was approached by a colleague, who was also being laid off at the same time, to consider starting a small business together: a baby-proofing company.
I wasn't sure at first, but then took a deep dive into baby proofing…only to learn that there are only about 100 baby proofers that do the work that I do worldwide. I also went back to the place of remembering what it was like raising my own two boys, who are now 27 and 21 years old, and all that I did to make our home safe for them when they were infants. I did the typical things, put cushions on the corners of furniture, plugged electrical outlets, installed gates. Of course, babyproofing as an industry is so much more. When I work with families everything I tell them is based on research and by the numbers. I provide expert consultation, home hazard education, product recommendations, and professional installation services. My goal is prevention and giving parents peace of mind.
I began Be Safe Baby Proofers in June of 2015 and have been the sole owner of the company since April 2017.
Can you talk to us a bit about the challenges and lessons you've learned along the way. Looking back would you say it's been easy or smooth in retrospect?
Was it a smooth road? Sometimes yes and sometimes no… As a small business owner, I think if I keep myself focused on one goal…and one goal alone, I can reduce the stresses of the business. And that goal is: to educate families and work with them so they can make their homes as safe as possible in order to protect the lives of their babies and infants, so their children can grow up to be happy, healthy and thriving individuals.
I think some of the challenges have been demand. Because there are so few baby proofers that do the work that I do, and because we are such a niche industry, I think new parents tend to not plan ahead and realize that their infants are ultimately going to crawl, want to explore the world around them, and will come into contact with things that are going to harm and hurt them. My business is really not set up to handle the last-minute panicked parent who needs something done immediately.
Because of my demand, I invite clients to plan as early as possible and get ahead of the crawling so they are better prepared. I put out on all of my social media outlets my schedule and timeframe. Ideally, clients should begin the baby-proofing process with me when their infant is anywhere between 3 to 6 months old. It can be 3 to 5 weeks for a home survey appointment and another 3 to 5 weeks for us to complete the installation. This timeframe would then put their baby at 7 to 10 months, which is ideal. Most infants start crawling anywhere between 6 to 12 months old, so the sooner parents can begin the process, the better!!! I am very transparent with clients about the realities of my schedule so that they can plan accordingly and make an informed decisions.
I also think the other challenge or struggle I face is having clients truly understand the investment they are going to make when they hire a baby proofer, a professional who does what I do. Baby proofing is an investment, especially if you are going to hire someone to come into your home who is going to do it right. As a baby proofer, I follow very strict ASTM (American Society for Testing and Materials) child safety standards and will only install JPMA (Juvenile Products Manufacturers Association) approved products. Baby Proofing is an investment of time, resources and finances and I offer a level of expertise and experience to my clients. I have the expertise, contacts, and industry experience to identify the best products available for each application. I know what works and what does not work. I spend time researching products and offer the very best that is available on the market. I brainstorm ideas with clients and work at creating solutions. Having clients understand this is critical to my business success.
Great, so let's talk business. Can you tell our readers more about what you do and what you think sets you apart from others?
Be Safe Baby Proofers is a parent's one-stop resource for all of their baby-proofing and child safety needs. I provide expert consultation, home hazard education, product recommendations, and professional installation services for families in Los Angeles and surrounding areas with the goal of preventing injuries to your baby and giving parents peace of mind.
My process begins with an in-person home survey where I walk through the home with the parent(s) and discuss all of the areas that are potentially dangerous. At this time, he or she can also show me their areas of concern and I can point out things that they may have missed. I will determine the best product or solution for each "problem" that is identified and will also take proper measurements and pictures as needed. The home survey visit could take up to 2-hours to complete because the process is detailed, comprehensive, and thorough.
Following the visit, I will map out a plan by providing a written estimate of the products I recommend, along with a detailed Room by Room Plan of everything discussed. This is sent within 24-48 hours of the visit.
Clients can then go through the recommendations and decide whether or not you want to go with everything on the list or remove certain items and I can revise your quote. Everything I suggest is just that…a recommendation through my lens. I often tell clients I make a horrible house guest because I can no longer go into anyone's home without spotting all of the things that might be harmful to a child or infant. Once a decision has been made and the client would like to move forward with their order, I would request a written authorization and a deposit. I will order any items that need to be special ordered and can schedule the installation at that time. However, there are times when clients want to schedule the installation prior to my leaving their home at the end of the home survey visit, and I am happy to do that as well.
I pride myself on three things that I care about when working with a family:
(1) I care that what I sell is safe for babies and infants between the ages of 6 months to 24 months. But I also want to make sure parents are aware of the research behind baby proofing and the products I sell and install. All baby-proofing products (gates and latches in particular) state that they are for infants between the ages of six months to 24 months. According to the research, beyond the age of 2 or 24 months, a lot of children can sometimes figure out some of the baby-proofing products, how to manipulate or climb over the gates, and figure out cabinet and drawer latches. I am not saying that a child will, but some kids have been able to figure them out, especially by watching others…including their parents. Once a child can either figure out how to open a gate or climb over it, that gate is no longer effective. It does not mean that a gate cannot be placed at the top or bottom of stairs for a baby over the age of 24 months, I just like to bring that to parents' attention and give them the heads-up to the research. Of course, something we do complete beyond the age of 2 is furniture strapping and bracketing because of the risk of furniture tipping.
(2) I care that what I sell is installed correctly and operates correctly. I have an amazing team of installers who have worked with me for years. I call them my dream team because they are so good. My installers do amazing work. They are able to carry out my vision and bring it to fruition.
(3) I care about aesthetics, and I want parents to really like what they are getting and that it looks really good. For instance, who would have thought that we could make baby gate look good. But we do! We even know how to secure a safe baby gate to beautiful glass banister railings or posts. It is probably one of the most fun and exciting things we do.
Networking and finding a mentor can have such a positive impact on one's life and career. Any advice?
As a baby proofer, I am a member of the International Association for Child Safety (IAFCS). It is a network of baby-proofers from throughout the world. There are not a lot of us, about 100 worldwide, but we provide each other with support, guidance, encouragement, networking and mentorship opportunities. Some baby proofers have been around for years, a better part of 20 to 30 years or so. Others are newer to the industry, such as me. I have been a baby proofer for eight years.
The support I have received from this group has been amazing. There is never such a thing as a dumb question…we are all in it to grow as baby-proofing professionals and to learn from one another. We network in order to support each other. One baby proofer from another part of the country even provides us with a Pro-Tip Tuesday…every week. We get our training from the more experienced baby proofers, while those of us who are newer can share our expertise of time management, organizational skills and social media experiences.
One of my closest baby-proofing "buddies" lives in another part of the country. While he and I started our businesses around the same time, we use each other as sounding boards, for what would you do in this situation, or how would you handle that scenario, etc. Is he my mentor? Yes! Am I his mentor? Yes! I think mentorship works both ways.
Finding someone who you connect with, who you share something in common with, who is a good listener, as well as a good sharer of information, these are all good qualities of a mentor. But mentors work both ways, and I feel the giving, as well as the sharing of advice is invaluable to the success of any business.
Pricing:
Home Survey Fee for 2022: $140 within 20 miles.
Home Survey Fee for 2022: $170 between 20-30 miles.
Home Survey Fee for 2022: $200 between 30-40 miles or more.
$50 if added time is needed beyond the initial 2-hour visit.
Installation rate for 2022 is $70 per installer/person/hour, with a 2-hour minimum per installer/person required.
*Pricing is subject to change.
Contact Info: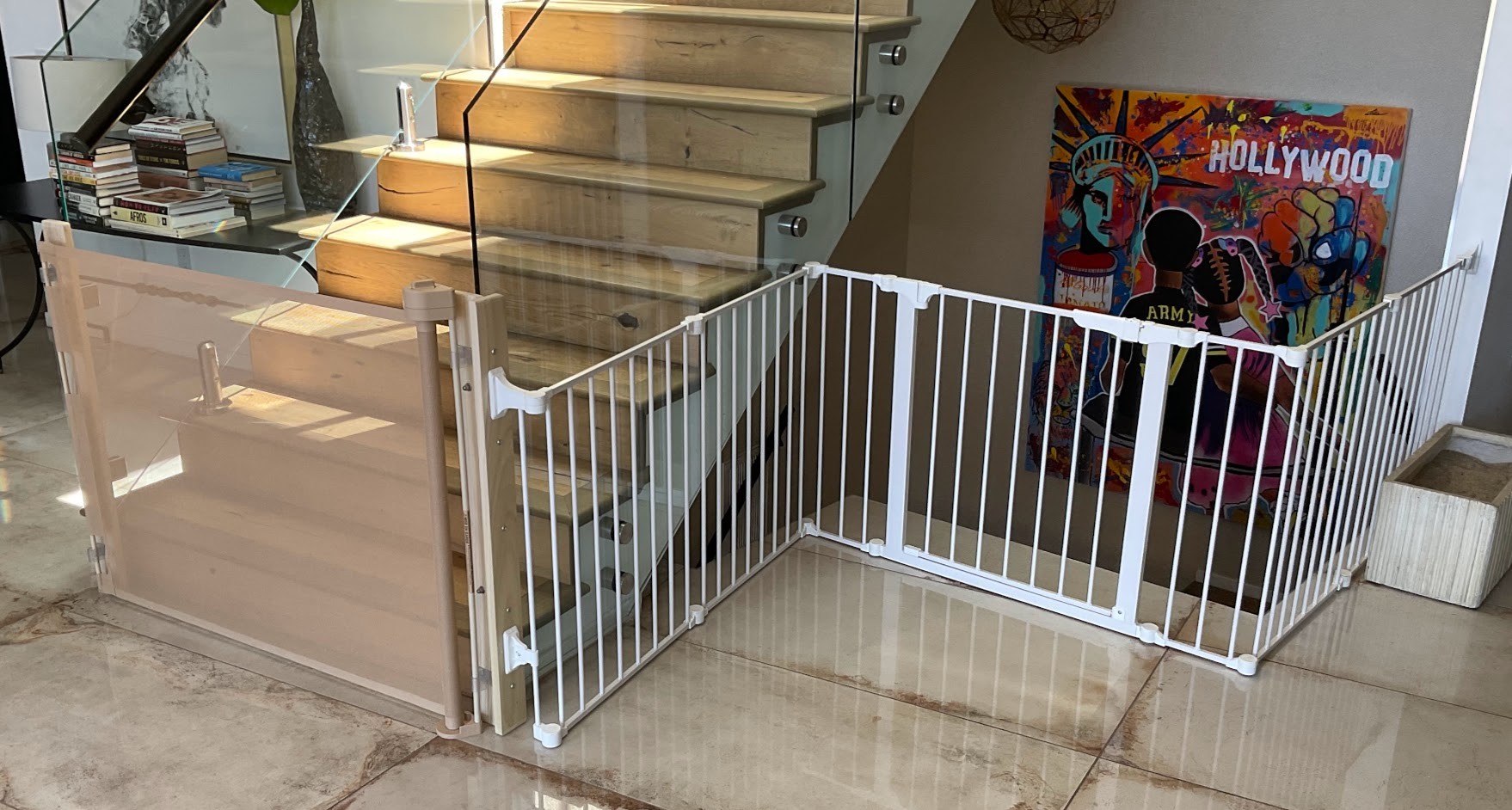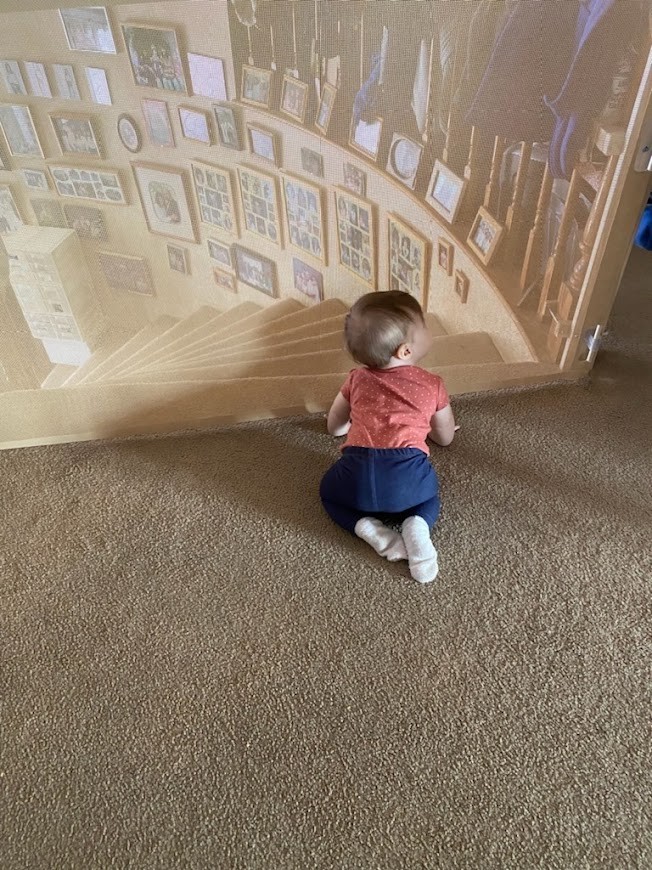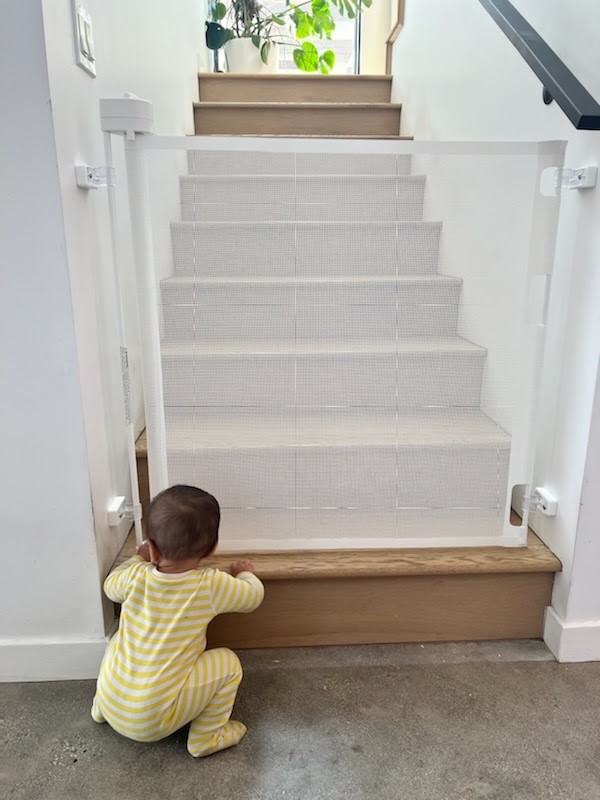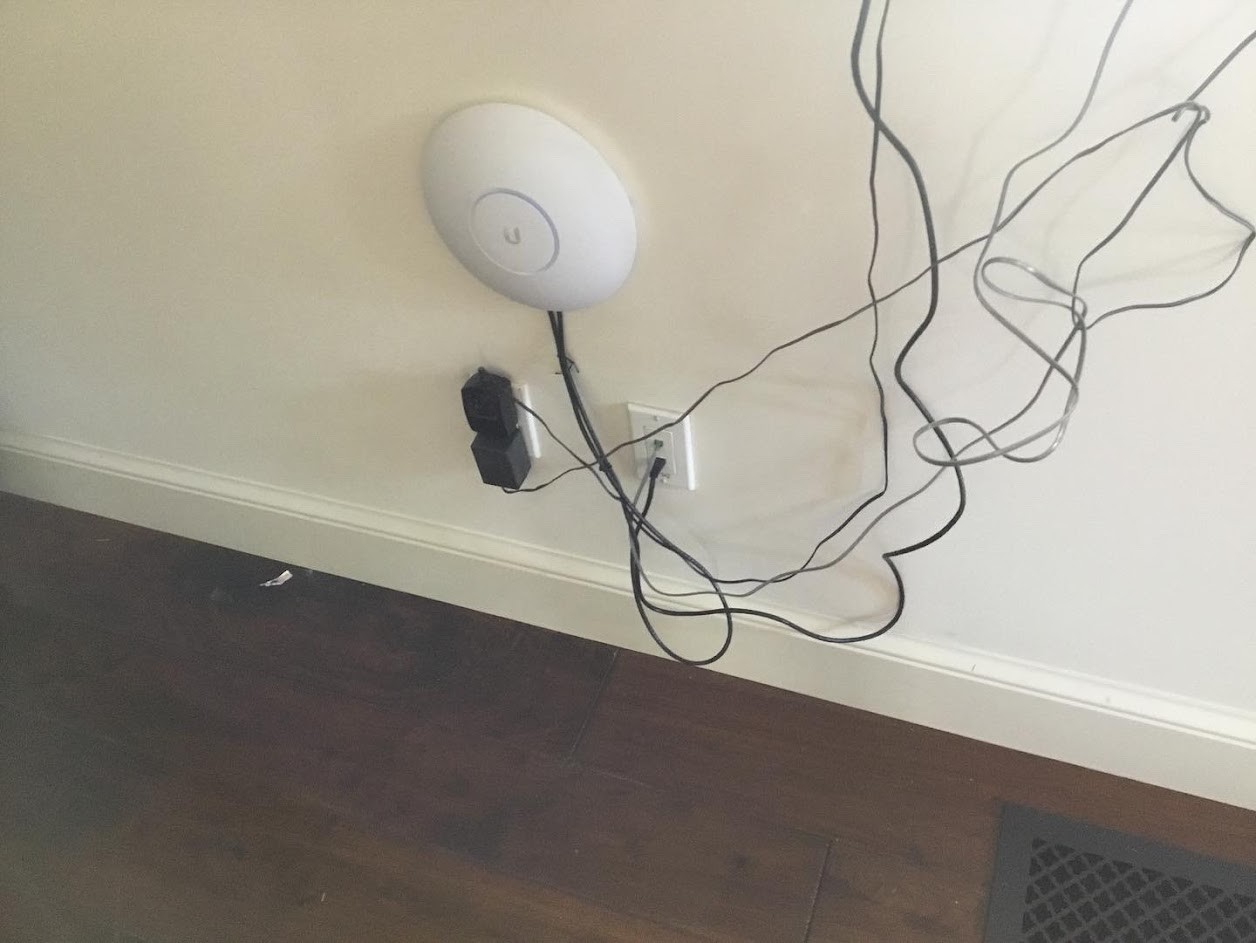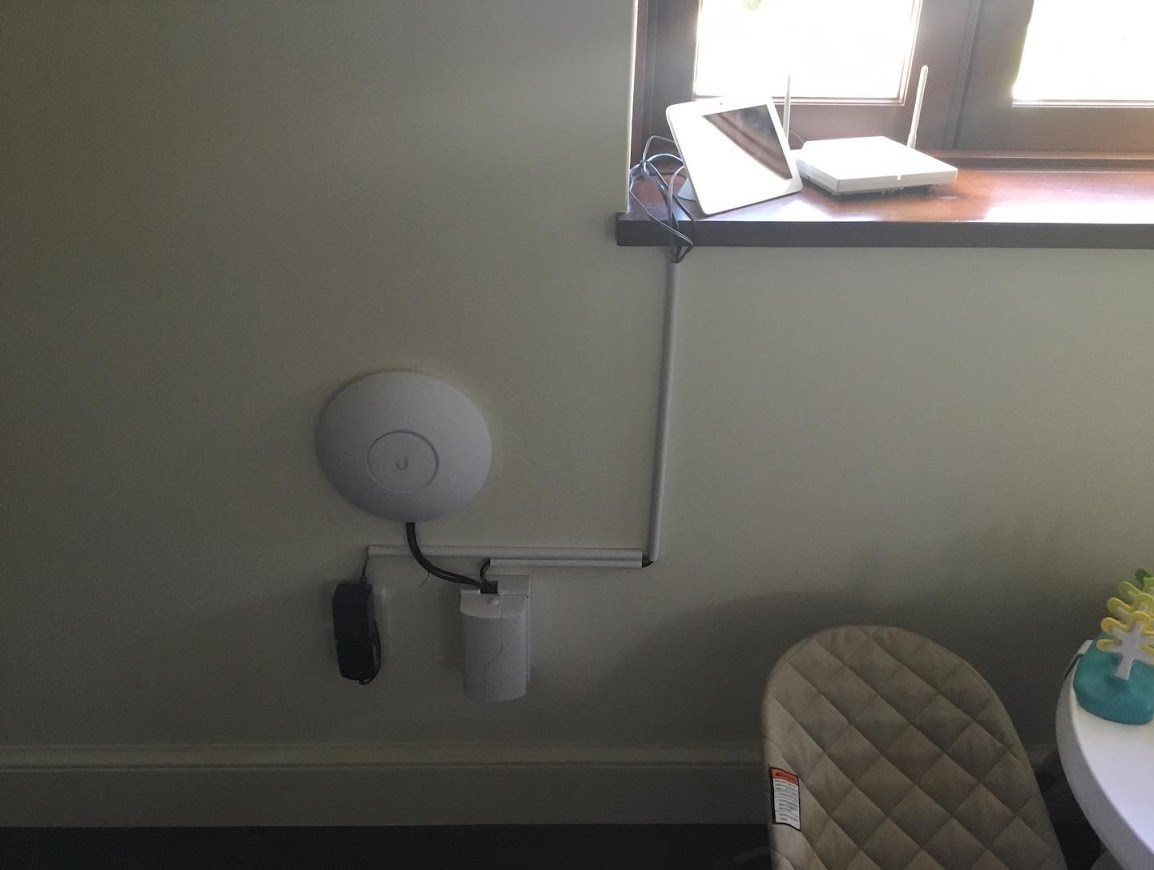 Image Credits
Photos were taken by Debbie Stogel, owner of Be Safe Baby Proofers, or by clients
Suggest a Story:
 VoyageLA is built on recommendations from the community; it's how we uncover hidden gems, so if you or someone you know deserves recognition please let us know 
here.