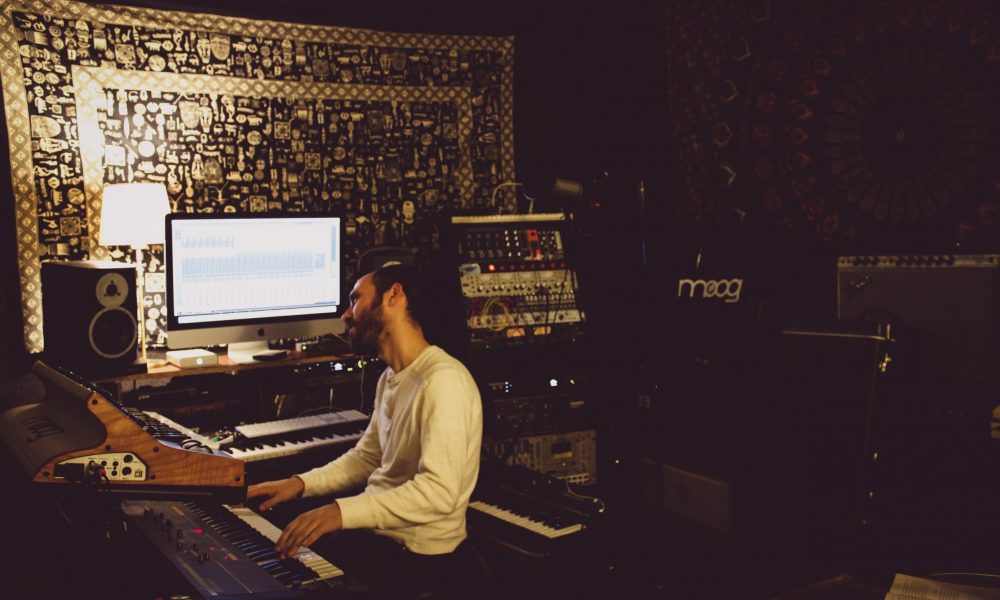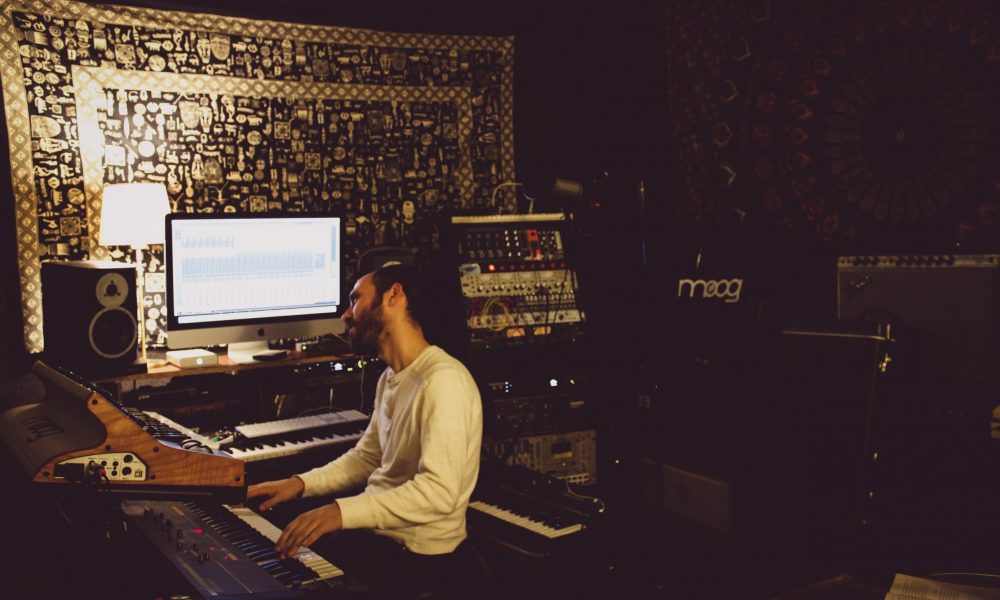 Today we'd like to introduce you to Matt Battle.
Matt, we'd love to hear your story and how you got to where you are today both personally and as an artist.
I was born in Rochester, New York, six hours west from the "New York" most people would imagine. Growing up, my father would blast film scores throughout the house. My older brother, who was in college while I was in elementary school, was adamantly exposing me to his collection of 70's classic rock and 90's alternative music. In third grade, I began learning percussion, but became truly obsessed with the drum set by sixth grade, when I befriended the new kid in class who really knew how to play. I quickly realized I didn't have to wait until I was older to start playing the kind of music I wanted to play. After a year of saving all my money and scouring newspaper ads, I finally got a used kit of my own. I would spend hours and hours in the garage playing drums while singing along to records. By eighth grade, I started a band with friends that, through proximity, taught me guitar, bass, and piano. The final tipping point came when my brother gave me a copy of Cool Edit Pro (the predecessor to Adobe Audition); a multi-track recording software. I went from the garage to my bedroom, recording my own songs and ideas with my drum set, borrowed guitars, cheap Casio keyboards, and anything else I could get my hands on.
After some years spent back and forth between Los Angeles and Rochester; having played hundreds of shows, recorded dozens of records, and a degree in music production, I've decided to settle in LA. I've since set up my own project studio in Downtown LA where I compose, produce, engineer and mix music for myself and others as well.
We'd love to hear more about your art. What do you do and why and what do you hope others will take away from your work?
At the moment, I have two projects: Gold Koa and Oh Manitou. Gold Koa is a bi-coastal electro-pop trio featuring vocalist Cammy Enaharo and bassist Kamara Robideau. We just released our debut single, "Little Lost." We've been playing shows on both coasts and ramping up to release our debut EP by the end of this year. The music is heavily electronic, textural and beat-driven, but when we play live, we round out the sound with a rotating cast of super-talented musicians to create a much more organic performance. My other project, Oh Manitou, is a combination of experimental and psychedelic indie rock. The latest EP, "From The Forest," came out in 2017. After a short hiatus, I've been recording a follow-up record also scheduled to release at the end of this year. Both of these bands highlight different facets of my personality and help me to explore a wider range of musical interests than what I feel would be possible under one entity. There is no single message that I hope people take away from the music. I'm simply sharing personal experiences and emotions through music in hopes that they will resonate with others in some way.
My skill set continues to evolve out of necessity. I just do whatever needs to be done to make music that I enjoy. On stage, I usually prefer to be behind the drums, but also find myself singing, playing guitar, and playing synthesizers occasionally. In the studio, if required, I'll learn almost any instrument just to capture what I hear in my head. Ultimately, these needs lead me to pursue a degree in music production and engineering.
While a lot of my focus is on my own music, I'm also a freelance producer, engineer, and musician. I find it equally rewarding helping other musicians bring their music to life, whether it be on stage or in the studio.
What do you know now that you wished you had learned earlier?
Two things: Collaboration and Gear Lust. As someone who had to come from a very DYI background, I've learned the benefits of collaboration and knowing when to ask others for help. It's also easy to be seduced by all the expensive, vintage, and/or top-tier equipment that's on the market. I've since learned not to postpone doing something or convince myself that I need some specific piece of equipment to be creative.
Do you have any events or exhibitions coming up? Where would one go to see more of your work? How can people support you and your artwork?
You can follow me on Instagram (@mattbattle) to stay in the loop with shows, song/video premieres, album releases, etc.
You can check out Gold Koa's "Little Lost" and Oh Manitou's "From the Forest" EP (as well as one of my earliest band, Aminal's "Shadows" EP) on Spotify, Apple Music, Bandcamp, and SoundCloud.
To hear any of the work I've done for others, including compositions and arrangements for visual media, video games, etc., you can visit www.mattbattle.com.
Contact Info:
Image Credit:
John Valenti, Matt DeWaters, Kevin Fuller, Teresa Weissend, Kamara Robideau
Getting in touch: VoyageLA is built on recommendations from the community; it's how we uncover hidden gems, so if you know someone who deserves recognition please let us know here.