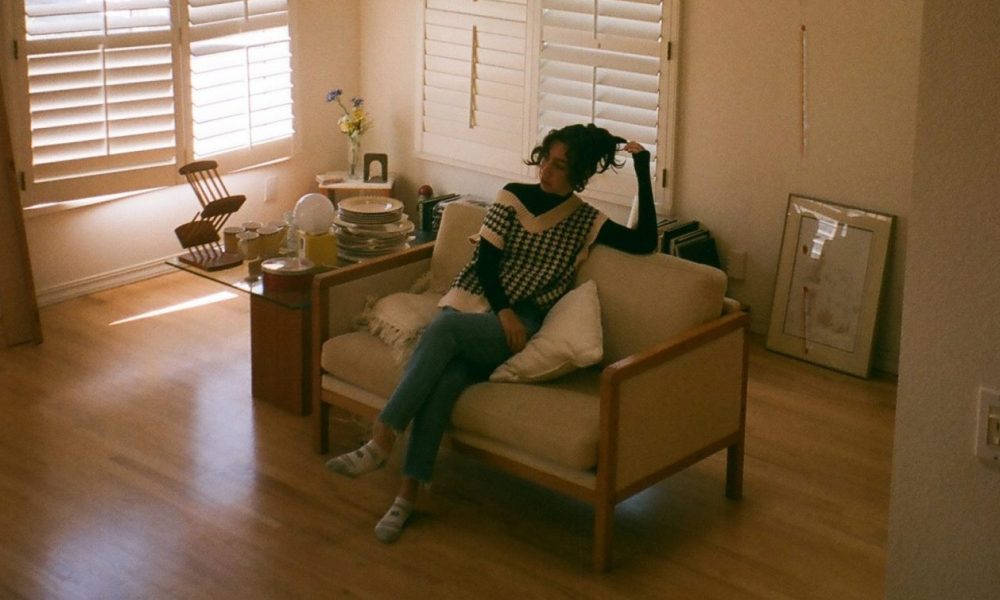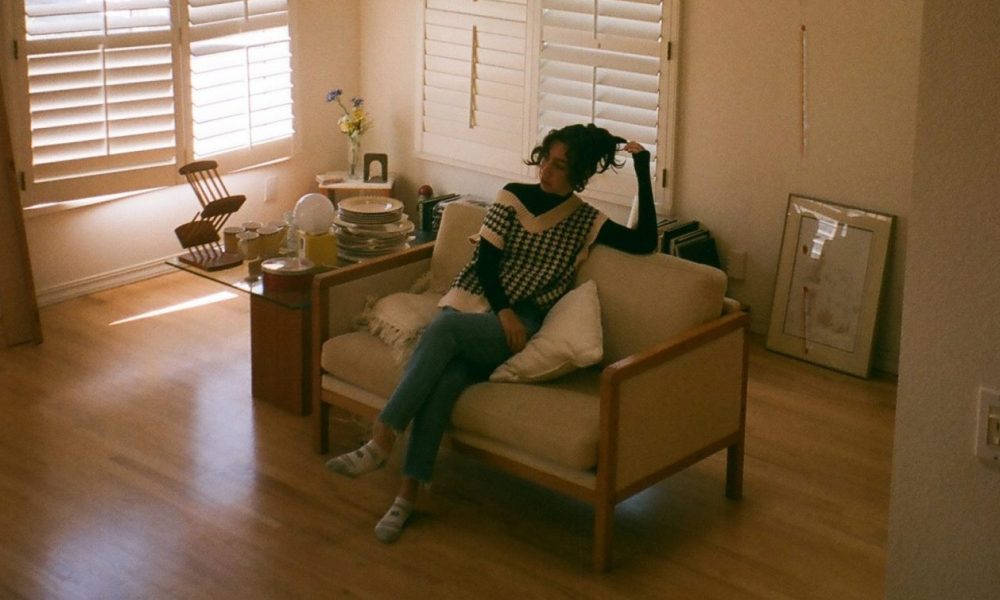 Today we'd like to introduce you to Biata Shem-Tov.
Biata, we appreciate you taking the time to share your story with us today. Where does your story begin?
I moved into my senior college house on Menlo Ave in South Central in the fall of 2020. In the back of the house, conveniently facing West, my roommate and dear friend (Emma)** had claimed her room. She had done the bulk of the house hunting and therefore, deserved first pick and naturally, the best room. Her room, lined top to bottom with windows, felt like a serene oasis tucked in the back of our dusty, college student-infested new home. "You have to do a photoshoot here," my friend Dani whispered to me as we peeked in.
I waited maybe all of five seconds before calling my best friend. Months prior she mentioned how she inherited some vintage lingerie from her grandma, and we discussed how fun it would be to have someone take professionally sexy photos of us. (Emma's) room felt serendipitous.
(Emma) moved her stuff in and kindly let me have (Britt) over one afternoon, at golden hour, when the lighting was just right, striking shadows at the perfect points on the wall behind her. My dad had given me my first real camera just a few weeks before this moment, and I stumbled my way around the old brick of a machine. Little did I know what exactly this shoot would spark. It felt so good. I didn't really know what I was doing, but it felt right.
My roommate (Jacquelin) popped into the room to see what exactly we were doing, "wait, I want one too," and so the next day we did. From then on, the last two years can just be described as a blur. Britt showed her roommates the photos, all of my roommates saw Jacquelin's, they were both kind enough to give me permission to post the photos online, and I've just been booking photoshoots ever since. Learning as I go along, watching it evolve before my own eyes. Learning not only about photography, the craft, from my dad, YouTube, and other local photographers, but also from my clients, their own individual reasons for participating and why they even wanted to book with me in the first place.
I'm sure you wouldn't say it's been obstacle free, but so far would you say the journey have been a fairly smooth road?
I don't know if it would be an artist/entrepreneurial story without any challenges. Growing pains are always normal, and so as boo.doir began to grow and expand, we had to find ways to adapt.
At some point, the shoots became so frequent that ultimately (Emma) couldn't take any more naked people in her room. And rightfully so. I was forced to find another place to do shoots. I was devastated at first, I thought boo.doir was over. How was I supposed to take photos of people and not deliver on the style that they were booking me for?
I was lucky in finding a group of kind people to let me take over a room in their house to continue doing the photoshoots in, and while it wasn't exactly the same (it didn't have quite the same dramatic light effect), it didn't need to be. boo.doir was clearly never just about the lighting. The bookings continued, each person for their own personal reasons, getting in touch with themselves, their bodies, showing attention and care towards certain insecurities, body parts, physical and not, overcoming traumas, past experiences, having the hour to simply exist in the moment. The reasons were endless.
When that room's lease was up as many of us seniors geared up to graduate and move, I was forced to lose my space again. Devastated again, this was also to become the blessing in disguise. I adapted once more, beginning to create even more spaces for people to connect to themselves. Instead of utilizing just one space, the beauty of boo.doir has become shooting people in their own spaces, their own bedrooms, living rooms, places where they feel most comfortable, at home, in their element, even the occasional shoot outside. Breaking out of the confines of just one space has allowed boo.doir to grow even further past one aesthetic or message.
Thanks for sharing that. So, maybe next you can tell us a bit more about your work?
I'm an inclusive intimate portrait photographer specializing in digital and film photography. I aim to capture the true essence of each subject, allowing people to feel confident in themselves while coming face to face with their vulnerabilities. boo.doir is a platform dedicated to sharing people's stories and tumultuous journeys with self-love, proving that it isn't a streamlined process, but one with many ups and downs, all through the lens of human sensuality.
I aim to make others feel comfortable while creating an inclusive, safe space for people to authentically connect to themselves and their bodies in the present moment, with a focus on promoting wellness for the body and mind. boo.doir aims to visually capture the power of reclaiming and accepting your body holistically.
It's amazing how much our bodies can do for us, how our bodies tell us when we're not feeling right when something is wrong when we're not treating it right. It's crazy how your body can just tell when you need to rest. How much our minds and our bodies are connected. How much anxiety and stress can manifest itself physically. And in so many different forms. How when you take the time for yourself, to take care of your body, you can take care of your mind. If you take care of your body, your body takes care of you.
​
I aim to use photography as a medium to celebrate you and your physical body in its most natural and present state. Feeling sexy and beautiful during your photoshoot is just a byproduct of participating in the shoot. Placing yourself in the present moment with nothing but yourself in the room may bring about initial feelings of discomfort, but focusing on you, and accepting where you are currently in this moment in time, both mentally and physically, may bring about feelings of ultimate comfort and security in yourself.
Boudoir photography redefined… Boudoir photography can traditionally be known as intimate, sensual, romantic, and sometimes erotic images featuring people who do not normally model, commonly as a pre-wedding ritual from bride to future husband. While there is absolutely nothing wrong with these sentiments, I'm here to encourage and promote inclusivity and expansion past boudoir photography's traditional standards. boo.doir can be engaged in for a partner of course but should be with the intent for love of self. There are no prerequisites for intimate love of the self, and that is what boo.doir stands for: capturing the belief that the self is worthy without condition.
I'm most proud of the clients that boo.doir attracts. I am proud of how brave my clients are for coming face to face with things that many people aren't willing to face within themselves. For aligning with the vision and bringing their own terms to the table opening my eyes to the many reasons (or even lack thereof) for participating in a shoot.
We'd be interested to hear your thoughts on luck and what role, if any, you feel it's played for you?
Obviously, you can call it luck that we just happened to find this house, with this specific room that inspired me so much. Luck that I was able to find a new room when the initial fell through. But… I'm not sure how much I believe in luck. Is it luck or is it the inevitable? Maybe it was a "right place, right time" kind of thing. I like to think it was a perfect storm brewing, coming off of a few months of isolation due to Covid, a whole lot of self-reflection, learning to love and take care of myself in ways that weren't always the easiest, feeling subconsciously inspired to try something new and a lot of things just falling into place after. However, all of this aside, what I feel most lucky about is how much other people are willing to participate in boo.doir. How many people align with the values we put out into the world and want to take that initiative to explore that within themselves. How lucky I am to feed off of that energy to continue giving others that opportunity and space. How lucky we are that self-love can be so abundant and bleed into all aspects of our lives and into our communities. And how lucky I am to have so many people supporting me along the way, picking up the pieces I cannot do on my own to continue allowing boo.doir to exist and morph in its own way.
Contact Info: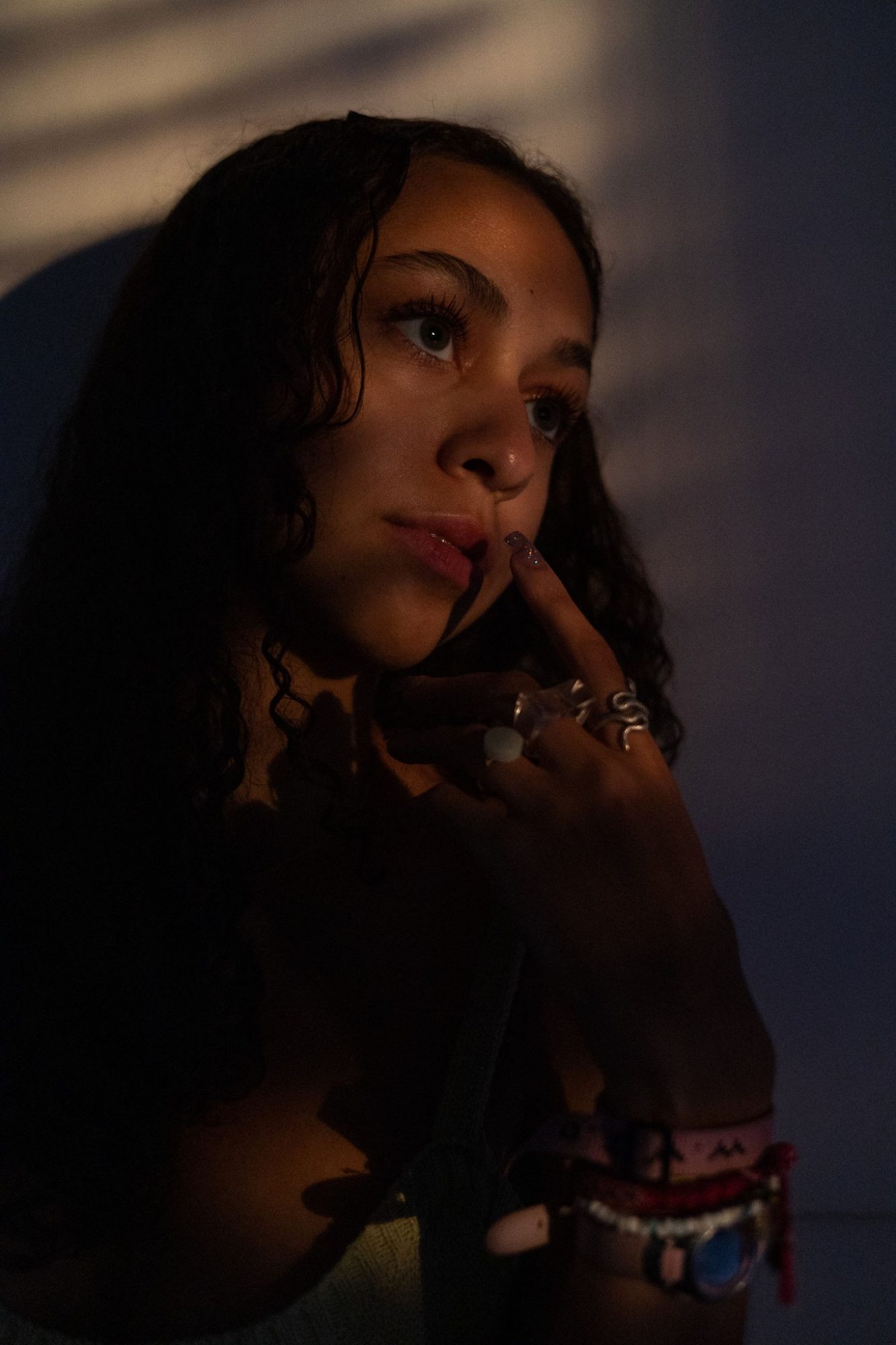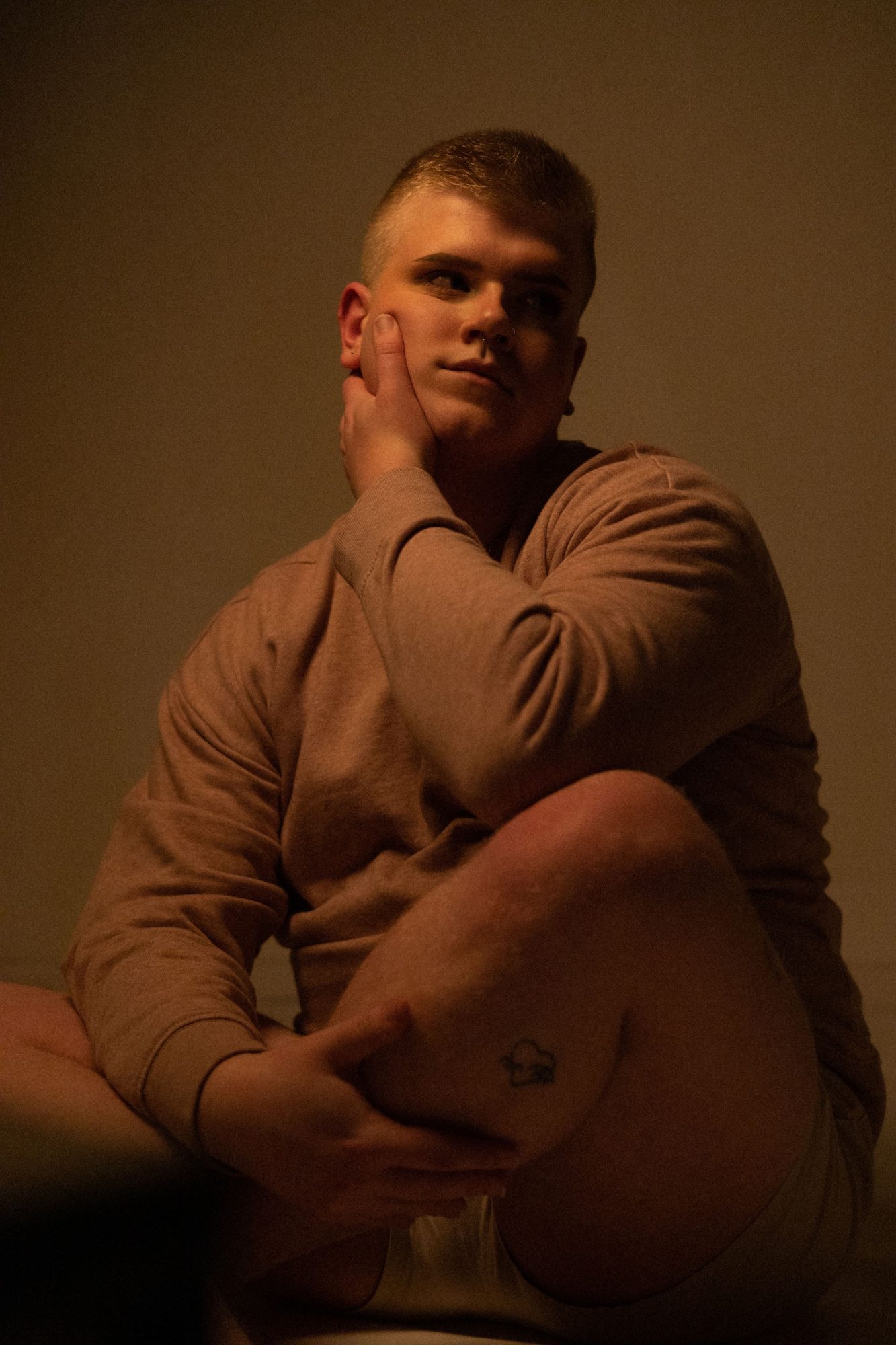 Image Credits
BTS by Breanna Lynn photo of myself by Mason Robinson all client photos by me
Suggest a Story:
 VoyageLA is built on recommendations from the community; it's how we uncover hidden gems, so if you or someone you know deserves recognition please let us know 
here.