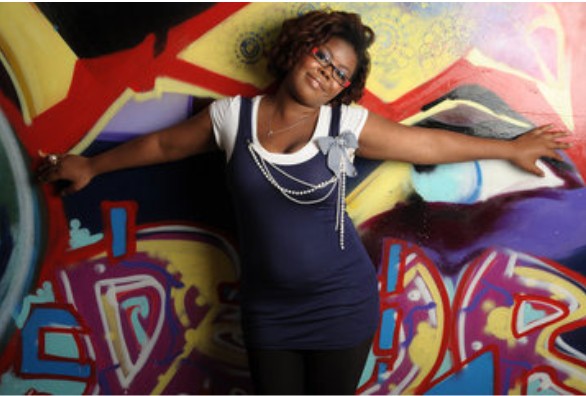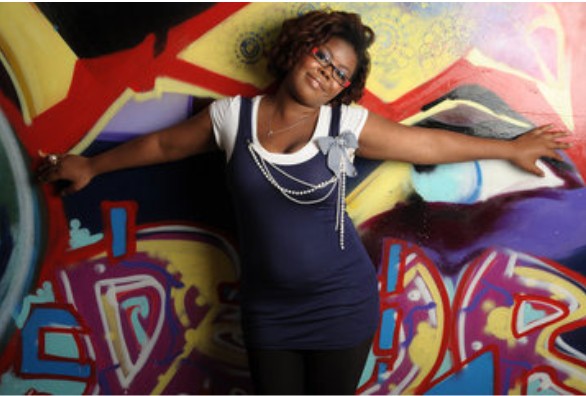 Today we'd like to introduce you to Francetta Evans-Anfom.
Alright, so thank you so much for sharing your story and insight with our readers. To kick things off, can you tell us a bit about how you got started?
Both my parents and family members are entrepreneurs, so that is where my love for creating my own career path, having financial freedom and working my own hours came from. The whole idea for Dats Muzik came about whilst I was doing my Music Technology A Levels and continued working on it during my Music Business Degree at ACM (Academy of Contemporary Music). At first, I was doing music promotion, where I was getting local and unsigned artists to DJs gigs. I created my website, got my social media pages going and was using 'MySpace' at the time, SoundCloud for 'Dats Muzik Playlist Weekly', created my Dats Muzik Magazine (online digital magazine) and was writing music reviews on my blog. After a few years, I realized that becoming a music promoter wasn't my thing but that I still wanted to continue with Dats Muzik and that it was going to be a continued success in my mind. So I changed and it became a music marketing company, whilst still writing music reviews for my blog, creating Dats Muzik Magazine (online digital magazine) and having 'Dats Muzik Playlist Weekly' featuring artists.
More and more local and unsigned artists to DJs were contacting me through Twitter and wanted to use my services and feature on the playlist. Once again, I wasn't enjoying the marketing side of things but had always known that music and having my own business was my passion. Whilst starting Dats Muzik as a serious side hustle for many years, I held many copywriting and content writing jobs, where I honed my writing craft and realized that this was something I enjoyed to do, as well as the music reviews (blog), playlist and more. Only in the last few years did I realize that writing was an easy thing for me, as I just finished doing web copywriting for a black international architecture firm and that years back, I won 'The Young Writer's Poetry Competition for 11-18 year old's for South East England'. Slowly but surely, Dats Muzik has become more and more my full-time career and since the pandemic, I only focus on that. Now Dats Muzik is a music PR company, copywriting, blog and Afrobeat magazine. The genres it focuses on are Afrobeat, HipHop, Dance/ Electro/ House, Funk and Reggaeton/ Latin music from emerging talents, musicians and DJs. Its ethos is diversity, individuality, acceptance and inclusion.
As I realized, over the years, music marketing and promotion has changed drastically. The way musicians want to be marketed and how customers consume and buy music is so different to what it was ten years ago, let alone now and where society shops for products or to use services… They go to their local store (online or by foot) or search for small businesses to buy from or pay for their services, more now than ever before. With knowing all this, I continue to bring modern marketing to the music industry and support more black and multicultural led businesses, as they are underrated. So, Dats Muzik's services are EPK design (electronic press kit), music reviews (blog), Dats Muzik Magazine (online), 'Songs of The Moment' Spotify playlist, copywriting and content writing for black and multicultural led businesses,
Would you say it's been a smooth road, and if not what are some of the biggest challenges you've faced along the way?
Ever since I was small music has been my passion. I used to play the violin (grade 5), do music theory (grade 5) and had singing lessons (grade 4). I was always in the choir and loved dancing. As I got older, I've been to more and more music gigs, concerts and festivals. At 30, I really missed all the live music and festivals in year 2020, so I appreciate them so much more and the best moments of my life were at gigs, etc. What I'm saying is, knowing your passion in life is so important as it helps to guide you in your life and know what you want to do as a career. What my challenges were was knowing what part of the music industry I wanted to work in. I always knew that you'd make more money on the business side of this industry and that I had a 'Simon Cowell' business mindset in me. Another challenge has been getting more social media followers. Since starting Dats Muzik about ten years ago, I used to think you needed millions of followers and needed to become a millionaire to succeed but that is not the case now.

Only until I spoke to my best friend and lifestyle coach last year did I realize that you should aim for thousands of followers or more to seem a credible business or influencer, can start working with paid brands and get more 'paying' clients. You can earn thousands, even millions with not many followers. It's all about getting repeat sales and clients to continuously work with you. It's not easy getting the followers but I'll get there. Another obstacle or challenge has been marketing my business. After watching so many webinars, searching for business and product marketing advice, etc. and seeking help, when you know your target market and where they hang out online and around where you live, you have more chances of succeeding. With any business, be specific on what you do, know your niche and target market/audience inside out. Don't market to everyone. When you're specific you seem like an expert in your field to others.
Thanks for sharing that. So, maybe next you can tell us a bit more about your work?
When I started Dats Muzik, I was working with all emerging talents, musicians to DJs in all genres but as the years have gone by and I've grown older, Dats Muzik focuses on Afrobeat, HipHop, Dance/ Electro/ House, Funk and Reggaeton/ Latin music. Since being in the music industry and realizing that Afrobeat and Reggaeton music have exploded worldwide in the last five years or so, I wanted to support those genres especially within my music reviews, blog, magazine and playlist. Let's not forget the others – HipHop, Dance/ Electro/ House and Funk. Also, to support creative black and multicultural led businesses with my copywriting. Why? I originate from Nigeria and Ghana and live in a multicultural country, so want to support music genres and businesses that don't get enough attention + there isn't a black female music blogger and Afrobeat magazine that anyone knows of? So I want to be the next one.
I do EPK design (electronic press kits) for musicians. It's like a CV but for the music and media industry, so musicians to DJs can get more press coverage, radio and media interviews, etc. I write music reviews and about 'fashion and music unites' on my blog. Dats Muzik Magazine is bi-monthly and started in April 2019. I write 3-4 individual artist interviews, write 'DIY Advice' for musicians, have 'Music Talks' (like podcast discussions but written) about trending topics in the industry, Have my 'Songs of The Moment' playlist and lots more. The playlist features all the artists to DJs I write music reviews for. I do web copywriting and content writing for creative black and multicultural led businesses. It's not, specifically, about the industry I write for but about who owns the business, so that's how I choose who to work for.
Networking and finding a mentor can have such a positive impact on one's life and career. Any advice?
Finding a mentor? Definitely work with someone who has been successful in doing what you do and/ or who understands your struggles within business. Now I work with a mentor who sees that I'm not confident in marketing and the finance side of things + my confidence and shyness may of let me lose some great opportunities, so we're working on all those areas. Always develop your skills and gain more knowledge about business, finance, marketing, the industry you work in, etc. To succeed as an entrepreneur, you need to read a lot and keep learning. No one person knows everything.
Contact Info:
Suggest a Story:
 VoyageLA is built on recommendations from the community; it's how we uncover hidden gems, so if you or someone you know deserves recognition please let us know 
here.