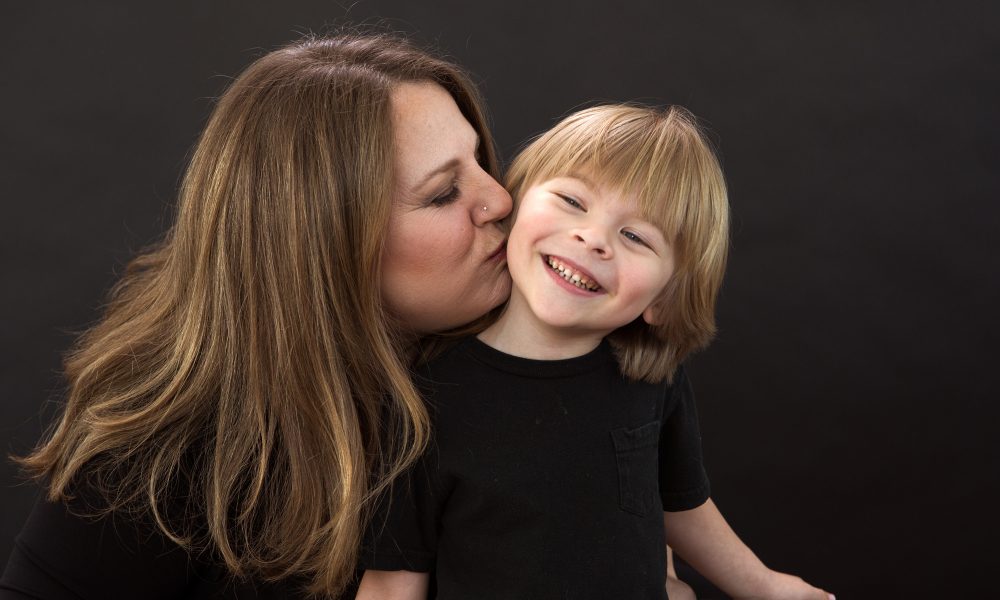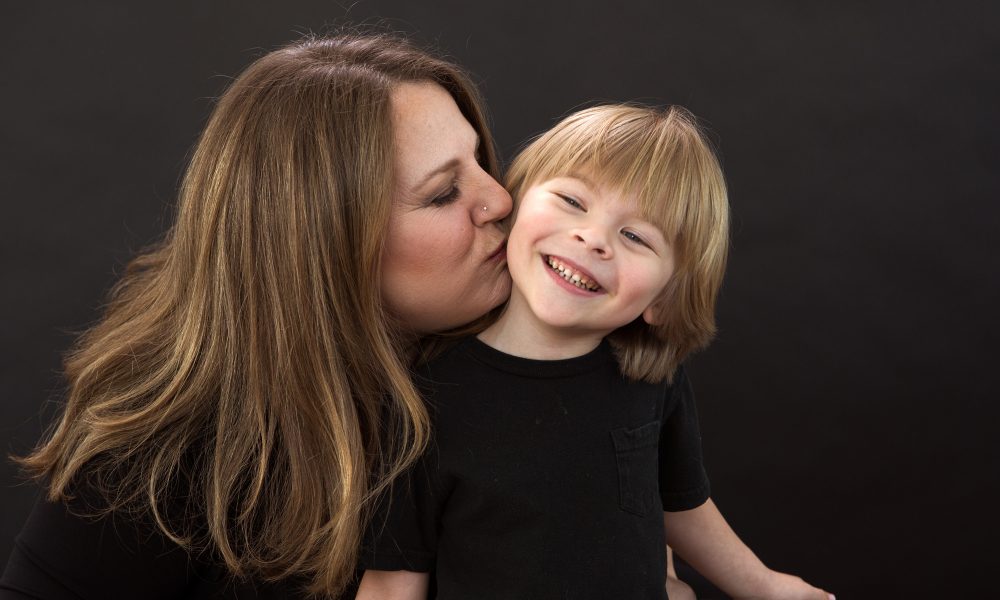 Today we'd like to introduce you to Leona Darnell.
Leona, please kick things off for us by telling us about yourself and your journey so far.
I studied film, "old-school" style, at the Academy of Art in San Francisco, and then cut my professional "teeth," shooting weddings in the Bay Area for a few years. Expanding my portfolio, I also dabbled in family portraits, babies, senior portraits, pets…basically, shooting anything that moved.
However, I recognized that I needed to specialize more, to specialize in the work I do best because it was the work that made me happiest.
I dreamed of creating a space where a person could be professionally guided through the entire personal photo shoot … being warmly greeted with a beverage as he or she relaxes while being worked on by a skilled hairdresser and makeup artist. A lovely wardrobe would be available to help create different moods, and they could help select from a variety of backgrounds.
I wanted people to walk away feeling like a "million bucks" with a tangible reminder of that feeling, a professional art portrait worth displaying on a prominent wall. I didn't want my clients' image(s) to just be hidden away on a flash drive, but be a piece that could be seen and enjoyed every day.
LEONA DARNELL PHOTOGRAPHY now has that space and offers those services. Yes, I still photograph almost "anything that moves," but now I do it my way, creatively and with a full range of professional amenities to make my clients' experiences uniquely special.
And sometimes, life tells us what we should be doing.
In 2013, my miracle son was born. As is the case for many mothers, I was changed on a visceral level. As I recovered, I recognized that birth is so life changing, such an emotional and spiritual experience, that it needed to be documented.
I added birth photography to my repertoire and did my first birth photography session that same year. Afterwards, I sat and wept, knowing I had found a special place in my industry, a place where I unquestionably belonged.
So, BIRTH AND BEAUTY was born (pun intended!),
I now have two wonderful outlets; leonadarnell.com for art portraits and birthandbeauty.com for my birth sessions.
Can you give our readers some background on your art?
Because "why" is the motivation for any creative person, I'll start with that, explaining how a life-changing event compelled me to expand my reach and my art.
In my 20s, I lived a free-spirit artistic lifestyle, working, learning and traveling the world with my friends. I spent the next decade or so working and developing my craft, finding where I belonged in my chosen professional career.
In my 40s, I realized something crucial was missing: My biological clock was ticking. I wanted to be a parent.
Months later, after acupuncture, Chinese herbs, standing on my head and being poked and probed more times than I care to remember, I resorted to IVF.
Eight months later, I was rushed into the operating room for an emergency C-section. Everything was a chaotic blur, and as I lay there strapped to the bed, I briefly heard my child cry as he was rushed out of the room. I couldn't touch him or even see him, and it was a full 24 hours before I could even set eyes on him.
Later, at home, I reveled in motherhood, but mourned for all that I missed. I wanted those moments back and wished someone had been there to document them for me.
While my situation was unusual, I realized that many parents must feel as I did. With so many important things happening so fast as their child is arriving, they can't see, experience or feel it all.
I wanted to be the eyes of the mothers and fathers. I want them to concentrate on the precious gift of their child's arrival while I creatively and respectfully document their journey into parenthood and their child's journey to the world.
I vowed to add that invaluable documentation to my work. I never want a parent to feel that he or she missed anything during such a monumental event.
I do this for the parents and for myself. By providing those moments for them, I recapture a bit of the ones I lost.
My desire to create something more — more unique, more personal, more in depth and more special — drove me to endlessly practice, rehearsing lighting of all types and mastering shooting angles, not so much for the parents and medical people, but for me. I must be unobtrusive in those precious moments, but in place to capture the historic images so the family can cherish them and their memories.
Birthing is only part of my art. If it moves, my camera and I will capture its image.
I wanted my birthing families and my portrait subjects to feel confident that I'll guide them through their photo shoot to achieve something that they couldn't get anywhere else.
What "more" can a photographer do to make a portrait special? I added wardrobe options, professional hair and makeup and a wide range of background suggestions, all of which take my portraits to the next level.
I come from the world of film and understand the value of the printed image. My desire to turn a portrait into a personal art piece for a client's home is paramount to what I do. This is not to neglect the digital world and the need to have a digital image on a flash drive or on the computer. Every print that is taken home will always come with the corresponding digital image.
In the world of smart phones and "big" cameras, anyone can take a nice picture. "Nice" is never good enough for me. Like any artist, I will continue to expand my reach and experience to always catch — and when necessary, help to create — those special moments that are the heart of wonderful memories.
Do you think conditions are generally improving for artists? What more can cities and communities do to improve conditions for artists?
I feel artists today are in a position to create hope, love and connectivity among people living in what seems to be an ever increasing chaotic world. It is a chance to create something that stirs our core beliefs about ourselves, our families and neighbors. Art is such a vast term and most serves to make us stop and reflect. I follow an amazing photographer, Lee Jeffries who shoots images of the homeless on skid row. Even though the subject matter can be seen as sad and disparaging, it puts a face to humanity. For me, seeing these images evokes a sense of caring for the person and a need to be better when I see an individual on the street.
Speaking of only my medium, I feel that with the advent of phone cameras and the accessibility of good amateur and professional cameras combined with storage technology, has made being a photographer in business much more difficult. The value placed on imagery has diminished since anyone that owns a smart phone can take pictures and if they don't like them they can either delete or put a filter on at the press of a button and send it to the Cloud never to be seen again. The art of a photograph, I feel, can be lost on the public who seems to no longer place a great value on it.
That being said, I do think there is a tide turning in our modern world to get back those things we "lost" in recent years. I feel there is a push to preserve family moments through photography. Wedding photography never went away, but many new genres are developing. Birth photography, happily enough, has been around for a relatively short time and is an emerging specialty. I think as the public and medical community learns about it, the less fearful they become. There are a lot of misconceptions about what is photographed and they don't want to be "exposed". The truth is, it's not about photographing the "lady bits", and it's about capturing emotion and the love of the day.
Outlets like this (VoyageLA) do a great service by showing the public different artists, to expose mediums and genres that perhaps the world is not privy too. That is very encouraging. If our communities keep promoting art through articles such as this, through exhibits and even public television (remember Bob Ross-the paining guy on PBS?) then art will always have a place. If we make art accessible to the public, they will view it, relish in it and hopefully pursue it. If it is scarce or only for those that can pay to see it, then we have a real problem.
What's the best way for someone to check out your work and provide support?
I currently have 2 websites to view my work:
www.leonadarnell.com is where you can see my art portraits as well as more information about me.
My Instagram is @leona_darnell_photography
Facebook is: https://www.facebook.com/leonadarnellphotography/
www.birthandbeauty.com is where my birth and fresh 48 photography is. Beyond imagery, there is a wealth of information there including more about me, pricing information and a gift registry (perfect for baby shower gifts!). This site is being completely revamped and *may* still be under construction when this "goes to press". But you can always see some work on my Instagram and Facebook accounts.
My birth Instagram is: @birth_and_beauty
Facebook is: https://www.facebook.com/birthandbeauty/
Contact Info:
Image Credit:
All images by Leona Darnell
Getting in touch: VoyageLA is built on recommendations from the community; it's how we uncover hidden gems, so if you know someone who deserves recognition please let us know here.