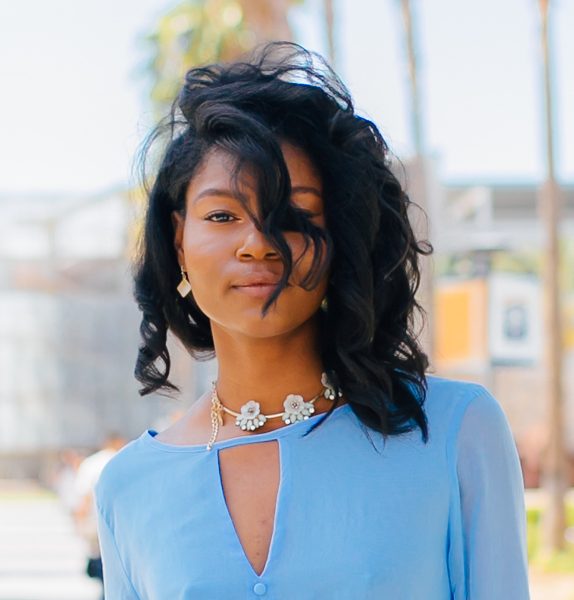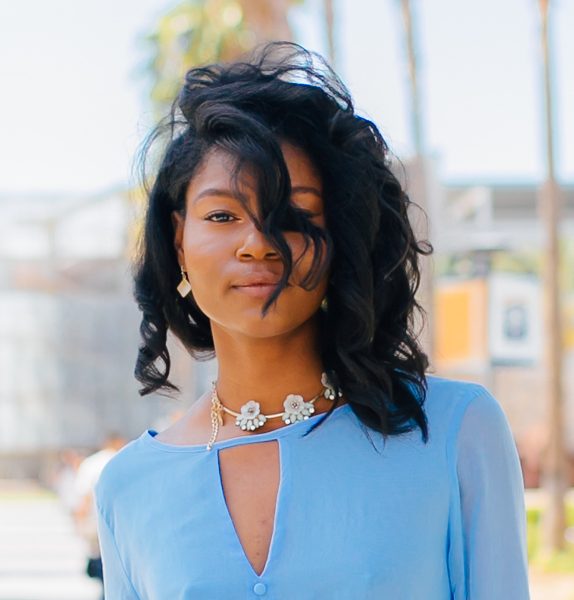 Today we'd like to introduce you to Yaa Asantewaa Faraji.
Yaa Asantewaa, please share your story with us. How did you get to where you are today?
I began as a writer at the age of eight.
Somehow my third-grade teacher knew me better than I knew myself and she nominated me for what I'd discover would become my life's work and passion. After winning the Writer's Tea Award at age eight, I became enthralled by the power of word and storytelling, consuming narratives from across multiple disciplines and genres. By the time I was 10, I was reading at a 10th-grade level, thanks in part to my mother who taught high school English and offered me selections by Lois Lowry, Edgar Allen Poe and Richard Wright.
By the time I was 13, I was performing on stage, battling my fears and doubt at Los Angeles' A Mic and Dim Lights. The crowd felt me, the heard what I had to say, and they championed my voice. I couldn't get enough.
At the age of 16, a friend of mine told me about this hit place, where the top literary talent in Los Angeles convened each Tuesday to perform their work – it was like A Mic and Dim Lights, except it was the main stage. People crowded the theatre's seats and crammed crisscrossed on the stage, eager to get a glimpse of LA's best writers and thinkers. Yesika Salgado, Rudy Francisco and others owned the mic, and I didn't know it at the time, but their performances at the acclaimed Da Poetry Lounge venue would change the course of my passion as a writer. After witnessing these poets speak their truth, own their vice and virtue, and capture the crowd in their histories, they willfully gave me permission to do the same.
Adolescence came and went as it does in all of us, and I moved away from writing, in preference for boys and college admittances. But I couldn't escape the pen, even when I tried my hardest. By 18, I began competing in poetry slams across Pennsylvania during my days at Penn State and scrawling furiously in my journal by night.
At age 20, Uncle Same did what he does best, and I could no longer afford to attend Penn State. I thought this meant that my journey with the pen was ending – it wasn't.
My journal became my savior, traveling with me to Da Poetry Lounge, waiting in line each week to speak my truth; hiking up Runyon Canyon; waiting at bus stops with me; driving across country with me in the backseat. By the time my 21st birthday arrived, I'd filled nearly five journals and more than 2000 pages with enriched truths from my past and visions for my future.
That's when the magic began.
I started offering my services as a writer to Los Angeles, and to my surprise, I was appreciated. I began booking paid gigs, first at birthday parties and weddings, then college graduations, and before I knew it, I was being booked multiple times a month throughout Los Angeles at conferences and advertising agencies; universities and corporate retreats. I had something to say, something important – and audiences around Los Angeles were captivated. I became a corporate inspirationeer, a poetry slam champion in California and a weekly regular at Da Poetry Lounge, my home away from home.
Now at 26, my journey continues. I am still a writer, still a regular at Da Poetry Lounge and its virtual COVID-friendly affairs, except these days, I am a published author of Calabama through World Stage Press. My journey is still being written, but I am the one holding the pen. I own my truth, my path, my vision and my destiny – and I am blessed and grateful to own it.
We're always bombarded by how great it is to pursue your passion, etc – but we've spoken with enough people to know that it's not always easy. Overall, would you say things have been easy for you?
I laughed out loud when thinking about the bumps in the road along the way – HAH. There's no such thing as a smooth road, and the unpaved path that has laid before me is no different. My ventures as a writer developed as a response to the difficulties in my life – in times of desperation and despair when I've had no one to turn to, my pen and the page have always been there to offer me comfort.
As a teenager, I experienced domestic violence and abuse, a pain I'd wish on no man. I didn't have many people to talk to about this, and I've still never told my full truth of trauma concerning this. But during my darkest moments of isolation and fear and trepidation, I had my pen. When I needed to hide, and there was nowhere to go – there was the page. The bruises would sit on my skin, and I'd bleed them out in ink – it was a therapy I didn't know I needed, and continue still.
The universe has a way of gifting you your soul and often does so in the form of tribulation.
When I escaped the trauma and physical abuse and moved 3000 miles across the country to attend Penn State and its D1 band, I thought I'd made it. I was writing for the nation's top student run newspaper, the Daily Collegian, I was excelling in my advertising courses while being president of AHANA Public Relations. I had it all – or so I thought. When I received that email positioning systemic racism at the hilt; when I moved back home to my father's couch with no job, no university, no money and no car, I was exactly where Uncle Sam wanted me to be. But my passion and my pen had other plans.
Every time I've been met with failure; every time I've been lost or afraid or physically bruised, I've had my pen. I've had my mind and its many pages, and I've managed to fashion the greatest piece of origami from this: faith and persistence. It's because of the traumas and the setbacks that I've experienced that I'm fortunate to call myself a professional, published writer. I don't wish these traumas on anyone, but I'd be lying if I said I wasn't thankful for them. They've made me who I am – and even better, they've given me the ability to truly see others.
We'd love to hear more about your work and what you are currently focused on. What else should we know?
Yaa Asantewaa Faraji is my name, but Faraji is who I am. She is a spitfire poet in the greater Los Angeles area, a regular at Da Poetry Lounge, a public speaker and inspirationeer, hosting workshops throughout the Greater Los Angeles area. She's even become the author of Calabama through World Stage Press.
Not only is Faraji a writer, but she is a screenwriter and director forging her path through the film industry. She is like Yaa Asantewaa, except more bold, and she doesn't take no for an answer.
Faraji is unique because she doesn't see herself as special. She sees her past and nominates her future – and vows to tell the stories of multicultural groups to diversify positive imagery of the underrepresented in the mainstream. Her service to others is her most prolific quality.
Has luck played a meaningful role in your life and business?
Luck is the immature version of faith and goodwill.
Luck has gotten me to the door, but faith has opened it. I wholeheartedly believe that you are what you attract. I've made it my priority to believe in positivity and consume positivity, so that I may attract the blessings the universe designs for me.
I am vegan, I haven't seen a scary movie in more than ten years, I don't listen to trap music, I curse on rare occasion and I give back to people in need when they need it. I don't volunteer for sport, I volunteer because I can. I don't return the negative energy I receive; I meditate and I release it.
It's through these practices, I believe that I attract good fortune. But luck is not a wayward frequency or a lottery, it is a practice in faith and good habit, and it takes discipline to master.
But the beauty in good fortune is that it is for everyone. My life revolves around this, and I 100% believe that I wouldn't be a successful writer, author or public speaker without it. I'd have nothing to offer the world without this faith and practice. It is my life's work and journey, and I still have so much to learn.
Pricing:
Calabama by Yaa Asantewaa Faraji | $20.00 USD available on Amazon
Contact Info:
Suggest a story: VoyageLA is built on recommendations from the community; it's how we uncover hidden gems, so if you or someone you know deserves recognition please let us know here.