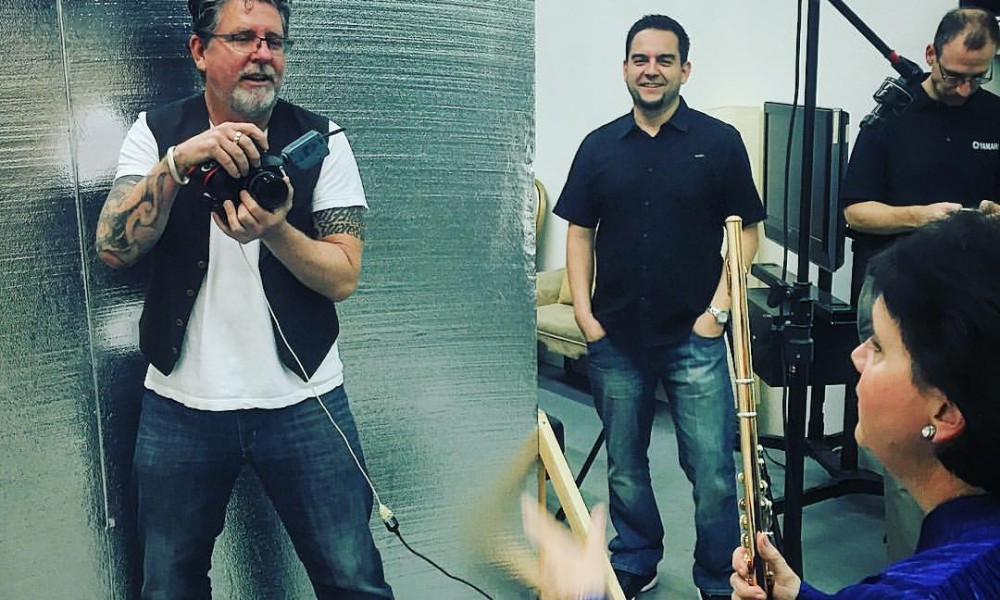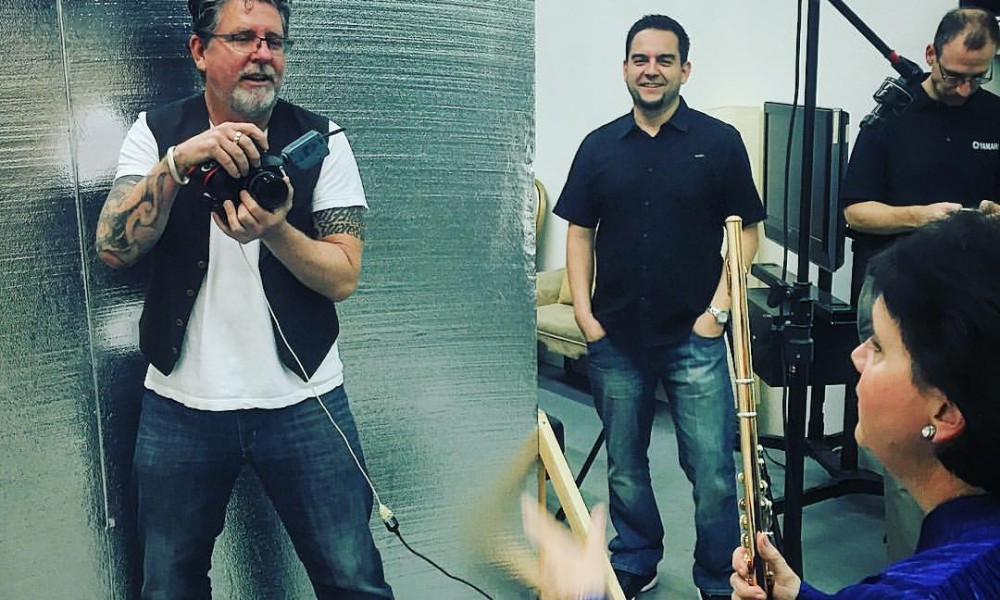 Today we'd like to introduce you to Steve Anderson.
Steve, please share your story with us. How did you get to where you are today?
My best friend and I started Brooks Institute together back in 1982. I was 21 years old had never taken a photo class. We started off the first week shooting 4×5, processing and printing our own black and white film. It was a smash up of science and art and I was loving it. Graduating with honors from the industrial scientific department I landed a job as an Ophthalmic photographer in Dallas. Six months later I was back in LA, soon working for Playboy photographer Ken Marcus. I learned a great deal about lighting people with Ken in and out of the studio. 2 decades later we still have lunch or dinner once a month. Fast forwarding about 2 years, I reconnected with my friend this time in Orange County. This is where I grew my business, owning two studios shooting people, products, and food. The OC was a relatively new market for photographers and having skills to shoot a variety of things was a good fit back then. The first 10-12 years I shot mostly 8×10 and medium format. Once Digital backs made the scene I jumped to digital everything. I could see the industry changing and renting was the future, Plus OC photographers never seemed to get the same respect as anyone from a big city. So I put together a new portfolio, moved to LA and went looking for a rep.
Today I am represented by Daniele Forsythe Photographers, living in Marina Del Rey. My work is focused on lifestyle portraits and food. I don't hustle for work as much as I used to, probably for a lot of reasons. The time between shoots is now filled with teaching, workshops, and my consulting business. Teaching really makes me feel great about all that I have done and what I have to share. I've been at Santa Monica College for about 5 years now and I'm also a Canon educator giving workshops usually four times a month for them. Photography has been good to me. I've traveled most of the US and a quite a bit of the world making photos for my commercial clients. It's only been since 2016 that I've learned to take the weekends for myself. Up next; there is a Jeep Wrangler in my future so Ted (my cat ) and I can find some new adventures. Stay tuned…
Has it been a smooth road?
Smooth? Actually yes. Ignorance is bliss. I did what I knew and that was to knock on doors (literally) with a portfolio and say I want to shoot for you. My work hadn't matured, I had no brand identity not even a post card to leave behind. But I had confidence that I could do a great job. Over 25 years later I can look back and say there were slow times but I went back to what worked marketing. Each time my work grew more identifiable as did my brand. I tell my students today that even though I have never been that "marque" photographer I have had a great career because I never gave up. It was never a question of hope or how. I would ask myself what steps do I need to take to make a change. I think many people ask themselves how then become parallelized and do nothing. Admittedly my success is not all mine. I've been very fortunate to have two great people that have given honest feedback to my work. It doesn't matter how much I like the work, all about me is fine art photography. Commercial photography needs to sell a product. Happily today it feels like I have the best of both worlds creating images my clients like as much as I do.
So, what's next? Any big plans?
My future plans are very expensive right now. My workshops as a Canon educator are growing in number. I've started consulting under the name Photo-Authority.com I have contracts with two stock agencies and I'm marketing to magazines more than ever before.
I've been shooting to layout for agencies from the start, the work is very much appreciated but not a lot of it suits my portfolio. Over the last few years, I have been promoting my editorial work to magazines both locally and nationally. The editors I've worked with give me a great deal of creative freedom. It's very rewarding to go to a location that hasn't been scouted to photograph someone that didn't come from a casting. And because it requires me to be creative on demand I get back to the fun of getting it in camera with long exposures, mixed lighting, multi-exposure, using gels and anything else that seems to bring excitement to the image. The key word in all that I've said is FUN. Building my career, I used to shoot anything and everything. Today, it's gotta be FUN.
Let's dig a little deeper into your story. What was the hardest time you've had?
I never gave up, came close but didn't. A tough time for me came early on when I had been working as an in-house photographer for a PR agency making about the same rate as a freelance assistant. I was shooting, building a book and experience in every way! We agreed that I could market myself as a freelance photographer but still after a year or so they didn't like the idea so much and I was fired. I left that day with no income and no clients a wife and daughter and tons of anxiety. It took several weeks to recover and often I thought I should go back to stacking apples at the grocery store as I did in college. Safe and reliable. I'm happy I didn't of course. From that experience, I think it's crucial to have people in your life that are in the industry as support. Today I have a very select group of four and I still need them!
Are there days when you feel like you've done everything you wanted to, careerwise – the "I've made it" kind of moments?
Ha! I am asked this often and yes I've got a very definitive moment. I had been working with a very talented designer named David in Newport Beach. It began with simple portraits where he would actually direct the subjects poses while sitting next to me and say now for me to shoot. That sucked, but I got paid and re-hired. Several years later David hires me for a week long shoot of campus lifestyle for Oral Robert University. When asking about the creative he says to me "shoot it any way you'd like" And that didn't suck! He and I went on to shoot quite a bit. Once, while shooting from the hip and not looking at all through the viewfinder I heard the client whisper "He's not looking thru the camera" and the David answer back "don't worry this is some of his best work". I've been very fortunate.
Contact Info: