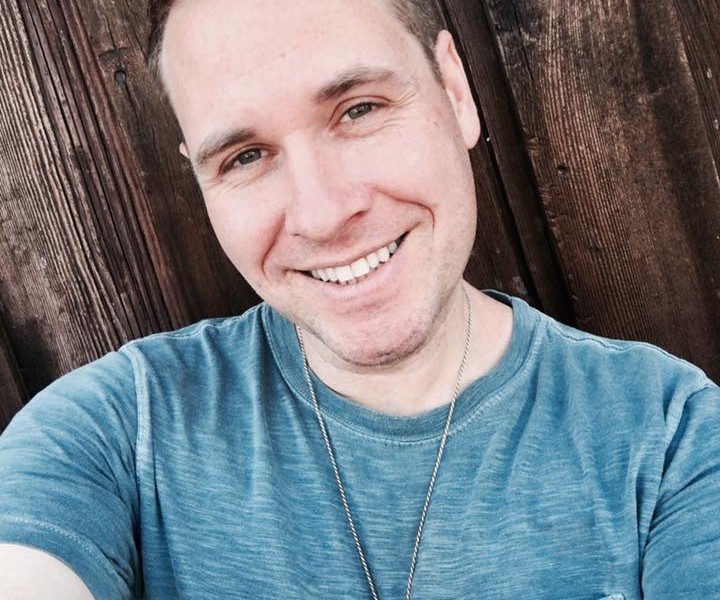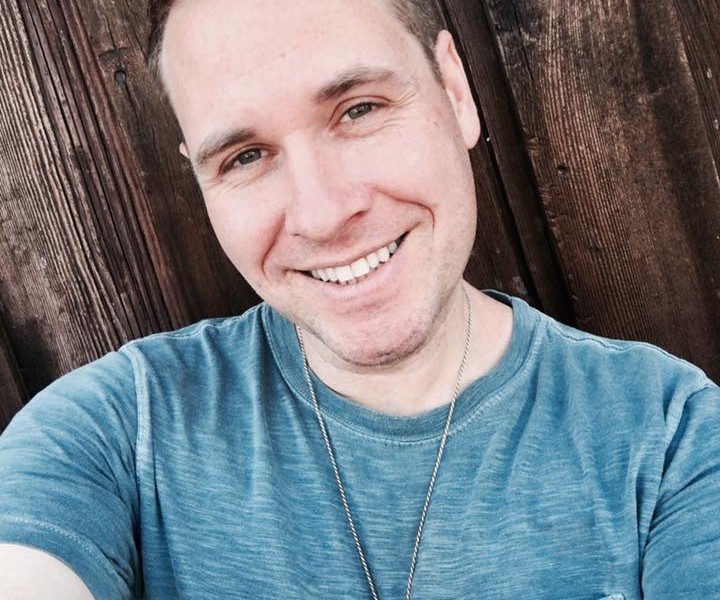 Today we'd like to introduce you to Chris Ian Garlington.
Chris Ian, please share your story with us. How did you get to where you are today?
For many people, photography begins as a hobby that they may turn into a career. In my case, my first picture was published on the front page of The Times Herald, my local newspaper, when I was 14 years old. That was 23 years ago! When I saw my name under the photo and knew there was a check was on the way, it lit a fire within me that opened doors to an unlikely career.
I spent month after month working to get published again, unsuccessfully for about 18 months. After all, I couldn't drive yet. But I didn't give up. Everything changed when I got my driver's license as soon as I turned 16.
The passion that ignited earlier was still there and I quickly became a daily contributor to my local newspaper, covering breaking news events in the Philadelphia suburbs (Montgomery County, PA). I spent the last two years in high school and running around town capturing news as it happened.
Back then in 1994, cell phones were relatively new. All of my teachers allowed me to have a pager and a cell phone in school and allowed me to leave school to shoot if there was breaking news. I left everyday and covered a lot of breaking news, poorly. But I collected valuable lessons along the way from seasoned pros who treated me with great respect and considered me their colleague, even though some were competitors.
I was able to develop a talent at a young age and practice taking pictures everyday at breaking news events, sporting events, special events, festivals and local businesses. I became the chief photographer for the yearbook and school newspaper as well. Back then, we only shot film – digital cameras weren't around just yet, so I was fortunate enough to learn the art of developing film and the delicate chemical process involved.
On one day in particular, where there was a terrible car crash and (separate) a train derailment, I captured both events and turned my film over to another photographer at the newspaper who mistakenly overdeveloped the film. The pictures were lost and I learned a valuable lesson. When we create an exposure, we allow the light to come into focus and touch the film. But a picture doesn't come into existence until each frame is properly developed. (Maybe there is a good metaphor for life in there, if so, enjoy!)
I think the art and the craft of photography borrows a little bit from our soul as a mode of expressing ourselves. After several years of capturing countless events, the Associated Press wanted me to join their team in Philadelphia. I declined, "retired" from breaking news and chose to move to Florida to continue college.
In Orlando, Florida, I was granted exclusive access to photograph *NSYNC during a special performance with no other media access. I was able to sell the pictures to several magazines, which instantly launched another part of my career. Now at age 19, I became a contributor for more than 30 magazines and spent much of my time capturing celebrities and music groups throughout Orlando and The Walt Disney World Resort. This was one of my favorite times in my career as everyday was something new, exciting and fun.
But everything changed on 9/11/01. Most of my magazine clients were based in Manhattan and all of them declared bankruptcy the next day. Like so many others, the aftermath of 9/11 rippled throughout the country and the world. I had been planning a trip to fly to Manhattan on the 9th (2 days earlier) but canceled my trip at the last minute. The initial shock and ongoing heartbreak of the events of 9/11 were surreal. My heart is forever with everyone who lost loved ones. The impact to my business was nothing by comparison, but I feel it is worth mentioning, as it is part of my story and brought an abrupt end to one of the highlights of my career.
I spent the next few years performing at Walt Disney World and working as a flight attendant.
And then one day, everything changed again. A hurricane named Charley was taking aim at Tampa and growing stronger each day. It was August 2004 and Orlando was not in the path. But at the very last moment, Hurricane Charley turned inland and did not touch Tampa. However, it caused massive destruction throughout Orlando. I had one connection at a local news station, called the newsroom and they said, "Shoot everything."
I spent the next 4 days continuously covering storm damage and taking naps in my car in between stories. Another part of my business was re-born. I came out of "retirement" and instantly became a contributor for all of the local TV news stations in Orlando as well as The Weather Channel. About 2 months later, The New York Times called me and began assigning me to feature stories throughout Florida.
For the next 3 years, I covered breaking news around Orlando and throughout the state of Florida for all of these media outlets. The news business is quite lucrative, but I retired from news years earlier because it is not what I truly wanted to be doing with my life. I "retired" again from breaking news and followed my dreams to Los Angeles in 2007.
I lucked out and was selected to be the on-set photographer for a feature film very soon after relocating to LA. The producers told me that I was chosen from 80+ other photographers for this gig because of my photojournalistic experience. I was feeling pretty good and a month later, the threat of the writers' strike shut down Hollywood. There was no production. Nothing.
I ended up homeless and bouncing around friends' houses for 2 years, sleeping in my car when I needed to. It was really tough at times, but a great life experience. I made the best of it and I never want to do it again.
I got back on my feet, found a great apartment and got a job as a producer. This is now 2011. After a few months, the company lost funding and fired almost everyone, including me. Four hours after losing my job, my dad died suddenly. Two weeks earlier, my dog had died. They say things happen in 3s, and in this case, they did. I barely survived this time in my life, sold all of my photography and film gear to pay rent and said I would never shoot again. It was a tough time.
I eventually got a job with another airline and have worked there for the past 4 years. About 2 years ago, I made the decision to restart my business, focusing on my passion for photography and the film industry. Since I live in West Hollywood, I bought WEHOstudio.com and put up some of my work online. I feel as though I am at the beginning of another cycle in my life and career. The focus of my business now is advertising photography, movie set photography and motion picture services. I am taking my time to rebuild and have discovered another passion for writing.
I recently began writing a TV series that will give me a place to channel more of my creativity through screenwriting.
As I look back on 23 years since I was first published in 1994, there have been many highlights and many tough times. I have learned a lot of valuable lessons, far beyond photography.
Many lessons have come from people who lost their lives in car crashes. From being on the scene with the police officers, I would learn first hand what drivers did wrong and why it killed them. I hope to one day collect these lessons into something that could be valuable to others as well.
The greatest lesson that comes to mind is when your car begins drifting into the shoulder or into another lane by mistake that the driver often overcompensates and jerks the wheel the other way, causing the car to flip at a high rate of speed, killing them or others. The learning lesson is to grab the wheel and gently bring the car back where you want it to go. Sounds easy, but I have probably covered dozens of fatal crashes where this was the cause.
As I look forward with my career, my goal with every job is simply to add value to the project. Earlier this year I worked as the set photographer for a feature film "A Week in London" as well as a short film called "Swim." I love working on movie sets as the photographer because it allows me to be a photojournalist without death and destruction.
How do you think the industry will change over the next decade?
When I was still shooting pictures on film in the 90s, I would have never imagined that digital photography would have evolved so quickly. The first digital cameras I saw were from the Associated Press photographers. They were heavy, huge and cost more than $25,000 each. Within a decade, we went from film to digital cameras and now smartphone technology allows each of us to capture anything, anywhere. It's pretty amazing. I'm doubtful, but it would be pretty cool if the trends took us back to film. Lomography has done a good job on that front, but developing film is no longer accessible. Perhaps in the next decade, we will have contact lenses that are equipped to capture images direct from our eye. Squint to focus the image, smile to adjust exposure and blink to shoot.
Has there been a particular challenge that you've faced over the years?
Any freelance career comes with the challenge of keeping work and money flowing in, consistently. For me, I have had to learn how to bridge the gap between jobs as well as apply to jobs to ensure I have a consistent income. The problem with a typical job is that it will inevitably interfere with the freelance part of my life and the problem with a freelance career is that it can be unreliable at times. My resume is filled with jobs that lasted only a few months, some only a few weeks. During one such period, I got hired to work at The Cheesecake Factory and during my first 2 shifts, ABCnews called me seven times to go shoot breaking news, all of which I declined. In the two days that I made around $50 seating customers for cheesecake, I lost out on over $700. I quit the next day and then, of course, the phone didn't ring for a week.
What advice do you wish to give to those thinking about pursuing a path similar to yours?
Sure. Smile and make eye contact with others around you. We live in a big city and we are all looking down. If you want to set yourself apart, do the things that others won't. Talent will only get you so far. Your kindness will get you much farther. When someone calls you to hire you, ask yourself, "How can I add more value?" If you believe you can add value, take the job.
Contact Info:
Website: www.WEHOstudio.com
Email: wehostudio@gmail.com
Instagram: @wehostudio
Facebook: Chris Ian Garlington

Image Credit:
Chris Ian Garlington