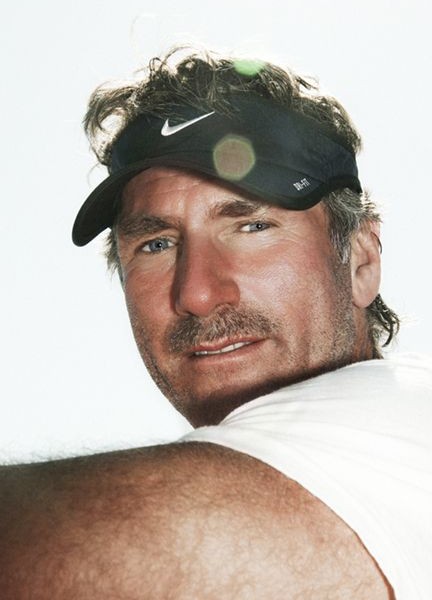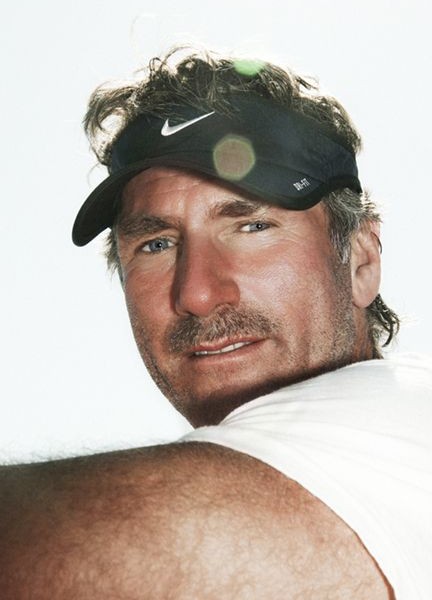 Today we'd like to introduce you to Sean Galland.
Sean, please share your story with us. How did you get to where you are today?
I started off in art school wanting to be a painter . Being a visual learner I gradually made the move into photography and graphic design. When I learned photoshop in the late 90's a whole new and exciting aspect of photography opened up for me and it was full stream ahead. Now I mostly paint my own backdrops for photography and lately trying to emulate the Oliphant Backdrops out of NYC that Annie Leibovitz uses for many of her portraits. I love her style and she has influenced me greatly. Also very influenced by the old master portrait painters . I was in England last March and went to see the portrait gallery at Windsor Castle. It was the most incredible collection of portraits throughout the history of the English monarchy and it was a jaw-dropping experience to see the portraits done by so many old world masters.
Life is always moving and I'm constantly wanting to learn and grow better.
Has it been a smooth road?
There are many pitfalls to being a freelancer and I experience them all. However, my responsibilities are much different than say my two brothers who have children to raise and turn into decent human beings. I think I have less gray hair than them 🙂
Let's dig a little deeper into your story. What was the hardest time you've had?
I'm reminded of this quote. Whatever you vividly imagine, ardently desire, sincerely believe, and enthusiastically act upon… must inevitably come to pass!
But it works in the positive and the negative. And whether you are aware of it or not. I spent a lot of years with what I now know were faulty core beliefs about myself that I didn't even know I had. "Something is wrong with me. I'm not good enough. Nobody loves me. " The resulting feelings of shame, rejection, abandonment colored my world and left me depressed, out of work and drunk or stoned. It has taken a great deal of conscious daily effort to change my thinking and beliefs about myself. My value system has changed. It's not about poor me , not good enough ,he's better than me , how will I survive anymore. Now I have new parameters .
What do I have to offer you may ask ? The best service I can ! The best product I can ! To keep learning and growing. I used to be very shy but my shyness was really low self-esteem, fear and a refusal to share myself with others and it was constantly reflected back to me in the life I lead. But I have unique talents and gifts like we all do and they are best served by sharing them. Focusing on what I can bring to the table and not on what I can get or what I don't have. It's that simple. For truly it is in the giving that one receives and there is a balance. This is the same in life as it is in business. Give the best service and product you can and you will be compensated for it with more business !
Are there days when you feel like you've done everything you wanted to, careerwise – the "I've made it" kind of moments?
My first big freelance job was for The Cheesecake Factory in Las Vegas in 1999 when their new flagship concept Grand Lux Cafe opened at the new Venetian Hotel. The Venetian had brought in the legendary Hollywood actress Sophia Lauren for the grand opening. It was an exciting time. I shot the new menu items . It wasn't the pictures you see on the menu when you sit down as a guest but rather the photos were used internally in the performance development department for staff training . The kitchen workers and servers knew exactly what , say the Chicken Madera, was suppose to look like finished on the plate and these photos were a reference guide. As time went on I continued and branched out. Often I would set up and shoot the new menu items during one of the new restaurant openings around the country. If I had down time I would shoot the staff and interiors of the new restaurants. Many of these photos started appearing in company annual reports. Shooting recipe training videos came next. And now for the past several years I have been shooting portraits of the recipients of The Cheesecake Factory annual Commitment to Excellence Awards. Each year twelve people are selected based on their outstanding performance and leadership and the large portraits displayed in the entry hall of the corporate headquarters in Calabasas, Ca. Currently on view now ! It has been a wonderful journey.
Pricing:
Generally, my commercial day rate is $2,000.oo all usage rights granted , not for resale.
Individual or family Portrait sittings are $425.oo and include 25 – 5″x5″ printed proofs on fine art paper
7″x10″ Lustre print mounted into 11×14 fine art mount board ready for framing is $69.oo
Contact Info:

Image Credit:
seangalland.com
sean galland photography