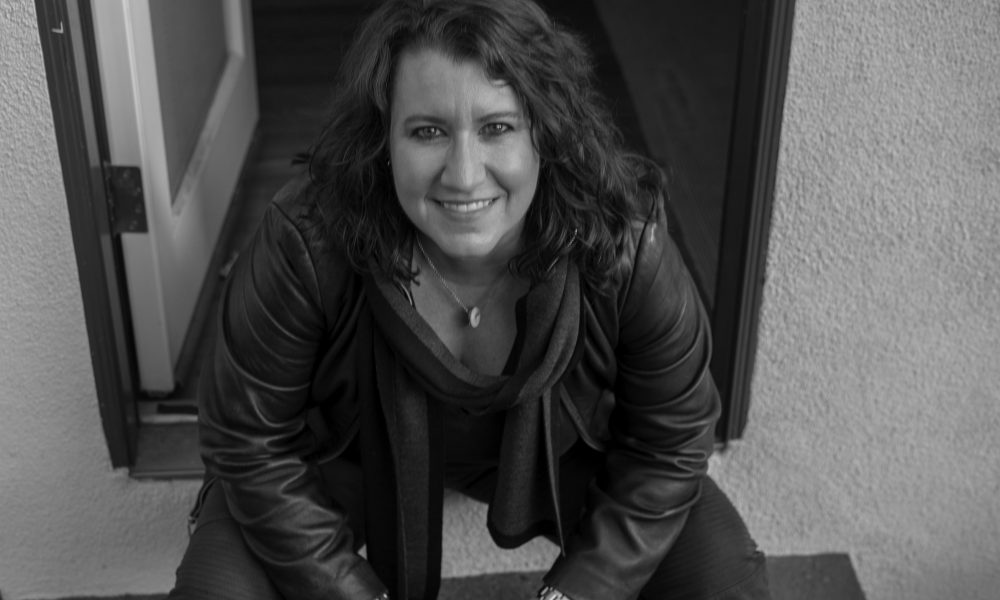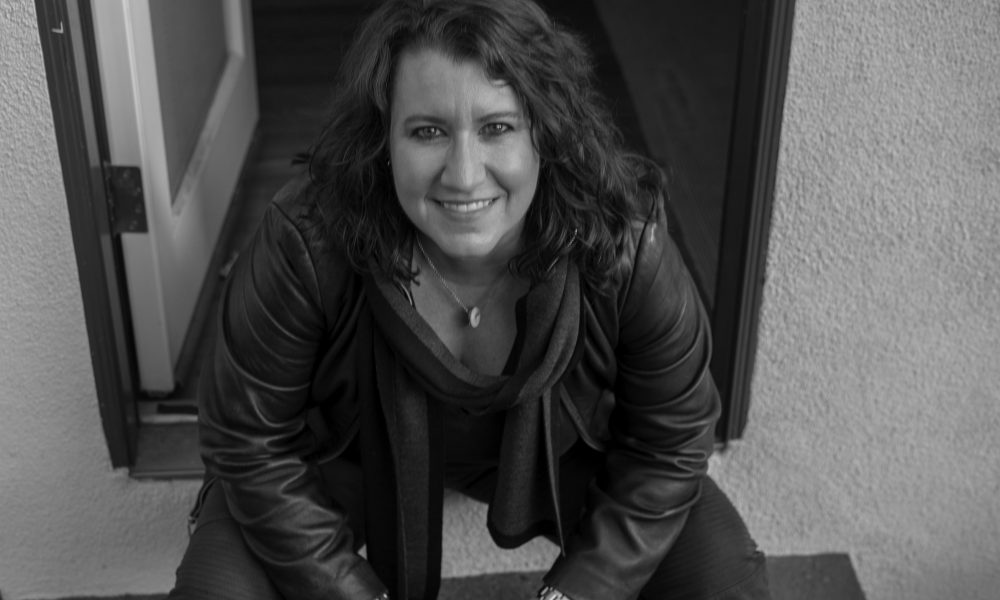 Today we'd like to introduce you to Catharine Wood.
Thanks for sharing your story with us Catharine. So, let's start at the beginning and we can move on from there.
In 2003, I moved down to Los Angeles from northern California. I'd recently been awarded 9 Honorable Mentions in the Billboard World Song Contest in the Pop category for my original singer-songwriter songs — and wanted to pursue music more seriously. I'd recorded a couple of albums at a local studio (analog…pre-Pro Tools) and had begun tinkering around with self-recording on the Tascam Portastudio… but had limited exposure to Pro Tools and the professional audio world.
When I arrived in Los Angeles, I had an apartment and a non-audio job, figuring it out as I went. As soon as I learned about audio engineering school, that's where my LA chapter really begins. I enrolled in the Los Angeles Recording School (previously the Los Angeles Recording Workshop – which had just been bought by Full Sail along with the Los Angeles Film School). In 2005, I went on to graduate first in my class and was approached by a studio owner in Santa Monica to come work for him. I started as the assistant to both mixers, the in-house composer and was also the engineer running the Dub Room at a top, boutique audio post-production mix house for commercials. I engineered on the first iPhone commercial, most of the "Get a Mac" campaign (Justin Long, John Hodgman), Geico Caveman, Priceline Negotiator, and many, many more high profile campaigns.
In 2007, I split off to revisit working in music – and began my journey as an independent contractor. I started mixing and mastering client album projects at my apartment studio – and also was the assistant to composer Mateo Messina (who'd just premiered one of his first feature films as a composer: "Juno"). To supplement my freelance work, I taught post production a couple of days a week at the LA Recording School. Over the last twelve years, I've gotten more into production, custom composition for film and tv and I built my studio, Planetwood Studios… which I own and operate in Eagle Rock (www.planetwoodstudios.com).
Overall, has it been relatively smooth? If not, what were some of the struggles along the way?
The road from A to B in the ever-changing music industry is rarely a straight line. Enjoying the ride and staying flexible, positive and adaptable has been key. Though I've never seen my gender as an obstacle in this industry – female composers currently occupy 2% of the professional industry… with 2% for female producers and less than 5% for female audio engineers. As the only female in my audio engineering class, I never thought about myself as being different from the guys ability-wise. Same goes with all of my studio experiences; always the only female engineer – which never phased me (nor was I treated differently because of it) – but I believe because the "you can't be what you can't see" concept has become more visible with the unearthing of these statistics… in the last few years, especially, I've been asked to comment on my experiences as an established rarity in the field.
You have to have the confidence to not be afraid to fail (or succeed). This industry is filled with a lot of No's – and you have to learn how to bounce back quickly and grow a very thick skin. Easier said than done for those of us extra-sensitive creatives – BUT… perseverance does pay off – especially if you're not married to the bullseye. It's critical to have a target – or goal – and something you're passionate about – but 1) make sure you're actually good at the thing you're passionate about – if you want to be a professional in that area (otherwise, make it a hobby) and 2) don't be afraid to say YES to adjacent opportunities along the way – especially the ones where you may, actually, not have much experience doing the particular task you're being asked to do. An enormous part of the audio profession is learning-as-you-go. My first custom composition job was for an ESPN theme song. I didn't say no.
The other thing I'd say is that there's no shame in getting a non-audio job while you're building your brand and business (of course this applies to other creative professions as well). Sometimes, life throws you seemingly impossible obstacles – and it's important to take care of yourself however you can. When I unexpectedly lost my brother the first year I started working for myself – I wasn't emotionally equipped to get myself paid AND continue to build my career…so I accepted a job as an executive assistant to a film producer on the Warner Bros. lot and continued to work on freelance music projects outside of my 9-5 job. Once I was able to re-establish myself back to full-time freelance – I did. When you're passionate about what you're pursuing creatively and professionally, you'll find the energy you didn't realize you had to get you through the tough times.
 We'd love to learn more about your work. What do you do, what do you specialize in, what are you known for, etc. What are you most proud of as a brand, organization or service provider? What sets you apart from others?
I'm a composer, producer, engineer and studio owner. Each of those titles has its own proud moments. Though the work itself is rewarding, engaging, and pride-instilling every day, there are a few highlights that stand out. As an engineer – I've had my own musical compositions, as well as others' work that I've engineered on, broadcast all over the world, including hundreds of commercials – but the highlight, so far, for my broadcast work is seeing my name in Advertising Age for their monthly Best Of list for commercials – in which they included the first iPhone "Hello" spot – that had just debuted during ABC's 2007 Oscars to an audience of 40 million people in the US alone.
As a composer, my top highlights so far have been co-writing and producing an ESPN theme song for their boxing programming, getting a cut on APM's Surefire label with a song I co-wrote and produced – and having my own compositions broadcast in over 50 episodes on various networks worldwide. As a producer, there are a number of artists I've worked with that I'm proud of our accomplishments together and excited about the work. I'm proud to have had a song I produced for Billy Lawler, "Casualty" nominated in the Singer-Songwriter category in the 2016 Hollywood Music In Media Awards (HMMAs).
My studio is one of the only female-owned professional studios in Los Angeles – and I'm proud of my work in its design and construction – as well as the projects currently in the studio. Though my work ranges from acoustic to in-the-box electronic, the studio's isolation room is outfitted with a professional Yamaha U3 piano and custom SJC drums – in addition to the dedicated vocal microphone area for capturing live strings, guitars and all-things-acoustic. I've recently opened up the studio for rentals to outside producers, songwriters, engineers, and artists – helping facilitate their creative goals as a professional resource. It's been a very rewarding process to see other producers' successes coming out of my studio.
As a proud voting member and Producers & Engineers Wing member of the Recording Academy (Grammys), Professional Advisory Committee member for the Los Angeles Recording School and a Board Member on the California Copyright Conference Board of Directors – as well as the former Director of Southern California for the West Coast Songwriters organization – I believe it's very important to give back to the industry with volunteerism. In the last few years, I've had the privilege to serve on Mentor panels for SoundGirls.org alongside trailblazers Leslie Ann Jones, Lenise Bent and many more of the audio industry's top engineering talent. I've also recently served on a producers panel at SAE Institute in Los Angeles sponsored by Pensado's Place. In 2019, I've been interviewed for three books, so far, on female audio engineers and the music industry – which has been an honor to participate in. I believe it's my experience and integrity as a creative individual that sets me apart as a unique leader in the audio community – but as a studio owner, I have to say – the space itself is magical – the custom-built isolation room, control room, separate machine room, bathroom and kitchen, and adjacent garden patio… Planetwood Studios is a very special place to get to work out of every day – and my most proud accomplishment thus far.
Do you recommend any apps, books or podcasts that have been helpful to you?
I'm always juggling a number of books. Right now, I'm mid-"12 Rules For Life: An Antidote to Chaos" by Jordan Peterson… as well as "Quiet: The Power of Introverts in a World That Can't Stop Talking" by Susan Cain and "Start With Why" by Simon Sinek. Some of these were recommended by friends, others just looked interesting to me. I tend to enjoy functional books… that challenge my understanding of how the world works and how I fit in it. A bit of a chronic self-improver – always a work in progress, I'm fascinated by personal growth and enriching my life and others' by being the best Me possible.
Contact Info:
Image Credit:
(cover) Rodney Chonia, (SoundGirls 5%) Rodney Chonia, (under console) Crete Wood, (guitar) Catharine Wood, (in studio smiling) Rodney Chonia, (Musician's Institute panel) Ainjel Emme, (Recording Academy) AeB Byrne
Getting in touch: VoyageLA is built on recommendations from the community; it's how we uncover hidden gems, so if you know someone who deserves recognition please let us know here.