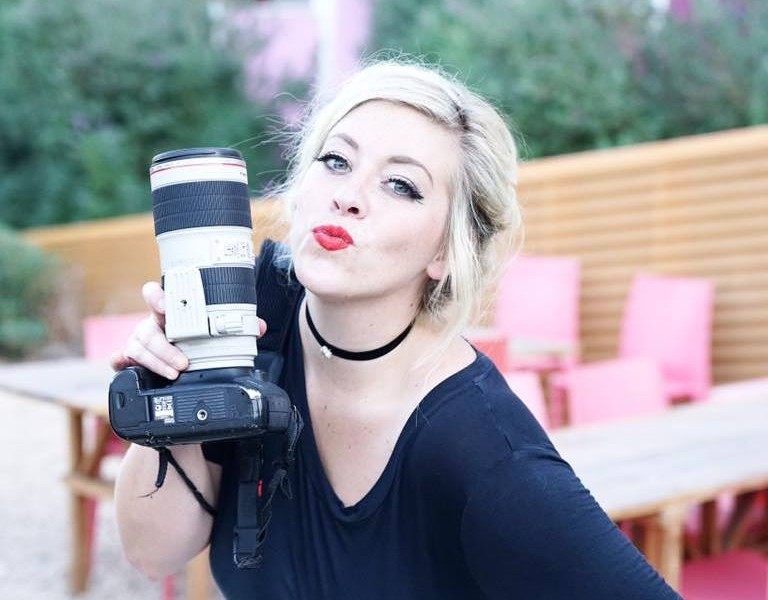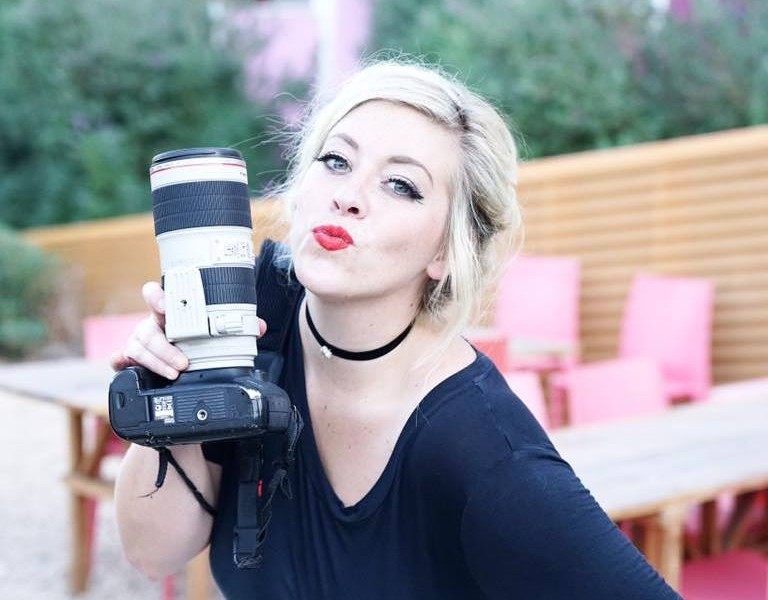 Today we'd like to introduce you to Hope Kauffman.
Hope is a US-born photographer, content creator, product stylist, and fine artist. She grew up outside of Philadelphia and graduated from Emerson college in Boston in 2012 earning a degree in marketing and communications. She shot her first published editorial at age 14.
After graduation, Hope assisted celebrity photographer Adam Brown in Los Angles (known for his work with Fitness Magazine and Jillian Michaels) , Sonya Revell in Miami (known for her work in Forbes, AdWeek, and Cosmo), and trained under world renowned fashion photographer, Russell James, in New York (best known for his 15 years with Victoria's Secret and Sports Illustrated).
Building a hands-on in field education from these masters she transitioned into full-time freelance work in 2012. Now, she wanders the globe collecting stories and can be found shooting seasonally between Los Angles, California, and Whitefish, Montana.
She is best known for her work with YouTube sensation Joey Graceffa and his viral music video with over 22 million views "Don't Wait." She is also recognized for her continued partnership with Daniel Preda of "Mister Preda" a male style blogger. Both are not only her biggest clients, but her muses, best friends, and the loves of her life.
Has it been a smooth road?
It has not been a smooth road- transitioning to being a full-time freelance photographer has been extremely stressful but just as rewarding.
I am always ranting and raving about how amazing it is to be a photographer for a living, to get to do what you love every day… but there are downsides. As I've talked about many times before, the financial strain and instability can be daunting and very difficult at times, that is the number one stressor for me.
Something I don't talk about much is the emotional side of being a photographer as not only a professional and to pay for my life but as a person. I DEFINE myself as an artist, specifically as a photographer not as WHAT I do but WHO I am. I am always working, I find taking the time to set down my phone or step away from social media a huge challenge.
When you look back, what are you most proud of?
The proudest moments are definitely when I get to make someone feel as beautiful as I see them. Seeing someone light up or realize how beautiful they are when I give them their portraits has to be my favorite feeling in the world and my proudest moment. I am also really proud of winning Best of Whitefish, my hometown, two years in a row and my four consecutive covers (eight months) of 406 Woman Magazine, the biggest magazine where I am from! I am recently really proud of being published in British Vogue. Finally, I am so proud to have worked with Russell James- my absolute IDOL and hero, a true privilege.
Tell us more about the struggles you've faced along the way.
There were and are moments where I struggle. Traveling constantly, always looking for the next job, and the uncertainty of being freelance can be daunting but totally worth the freedom that comes doing what I love every day.
Is our city a good place to do what you do?
I feel like the opportunities here are endless! There are so many different ways to get involved with the industry here that may not be available in areas like where I started, Montana. There are so many amazing artists to learn from and be inspired by here (not only photographers.) Although the market is saturated there is never a shortage of work. It can be intimidating to start out in a place brimming with so much talent, but I like to look at it as a distinct advantage. I reached out to so many people to ask them to have coffee with me and pick their brains. I never say no when people ask me, I can always learn something no matter who I'm sitting across the table from. LA is so central, anywhere you could imagine is just a quick plane-ride away!
Pricing:
Product Styling & Placement Starts at $350 per image
Editorial Work Begins at $1,500
LookBooks Begin at $1,000
Contact Info: