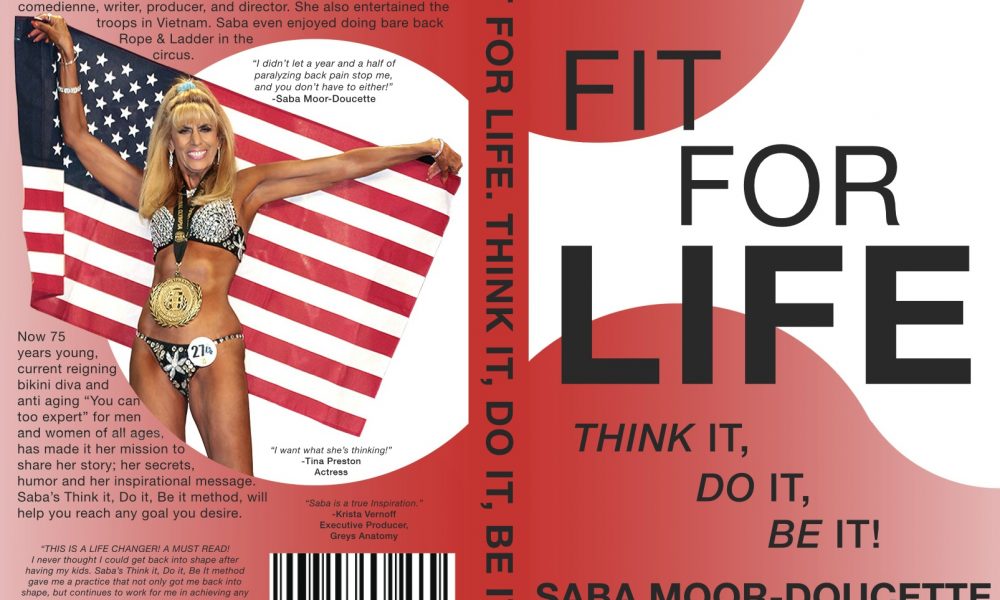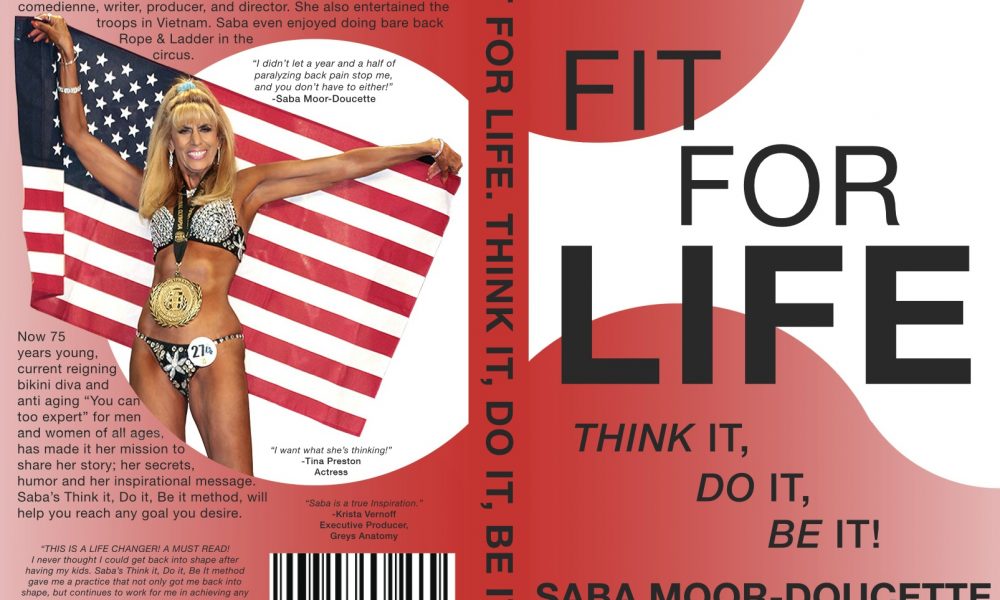 Today we'd like to introduce you to Saba Moor-Doucette.
Thanks for sharing your story with us Saba. So, let's start at the beginning, and we can move on from there.
I had just turned sixty-eight, when my best friend lost thirty-five pounds and, to keep herself accountable, decided she would enter a fitness competition as a bikini diva. She thought it would be a fun thing to do together, and talked me into trying it. At first, I thought, "How do you get a sixty-eight-year-old body into bikini competition shape?" My BFF was twelve years younger and sure, I had been thin all my life, but my body was definitely showing signs of aging. My butt was sagging, and my boobs were pointing towards the floor saying, "I'll be there in a minute."
The skin on my arms was sagging, and I was losing hair rapidly. At first, I doubted my "I can do anything I set my mind to" attitude. But I already knew a lot about the mind-body connection and decided I would start affirming the positive aspects until I actually believed I could do it. I started reading bodybuilding magazines and cut out a picture of a former champion bikini diva, and taped it up inside my fridge. Every time I opened the fridge, where she was to inspire me in my choices of food. I started going to the gym every day and cut out eating some of my favorite foods that I knew weren't helping me.
Being from a show business background, I decided we should document what we were doing. So, we started shooting little three-minute videologues to show how we were doing. We eventually got our own YouTube channel, and one thing led to another. I won my first competition, made it to Team USA, and came in first place in my division for the next seven years. Along the way, I created my Think it, Do it, Be it! Method to show anyone who wants to reach a goal, whether it's with their body or anything in life, how they can actually shift their consciousness and make it happen.
I wanted to inspire others like I was inspired by my friend. In the process, I realized that my core talents, personality, and passion were coming together in a wonderful and unexpected way. I have a gift for helping others reach their goals, and I absolutely love sharing that gift! Health and fitness had become a way of life. Once I started and got organized, it was effortless. One of the benefits of getting in shape was a whole lot of new energy.
I started creating workouts, CD's, DVD's, workshops, wrote a few books, had a weekly radio show, and as the years went by many people told me how my system motivated them to change their lives. I was even contacted by a production company from the UK to do a segment on a popular British TV show. They flew over here and put me in a car with the host and star, Micky Flanagan, a famous UK comedian. We drove around all day while I taught him how to do my Autosize workout. It's a workout where you make your car your very own personal gym.
I decided to shoot a video with my one-hundred-year-old mother Dorothy, or "Bubby" as she is lovingly nicknamed. I had already helped her to change her mind, her body, her whole life really by showing her my techniques. She exercised every day, and never needed a walker. I told her that if she worked her muscles, even at that age, that she wouldn't break bones if she fell. She had more spring in her step, and her mind seemed to be clearer and sharper. We called the video "For Seniors & Older." We had so much fun together shooting it, and I will treasure it forever.
A couple of years later I was discovered by Gail Gladstone, publisher of Waterside Press, who published my book, Fit For Life: Think it, Do it, Be it! The book tells the story of how I got into shape, and how to work the Think it, Do it, Be it method. It also lets everyone in on all of my secrets about fitness, health, and anti-aging that I have learned on my seven-year voyage of becoming an International champion Bikini Diva/Sports Model. And here I am, still going strong at seventy-six. Listen it's hard for me to believe too. Lol
Has it been a smooth road?
There were definitely some bumps along the way. Besides being busy creating and running an online network, it was challenging being the only one in my household who was eating differently. My husband did most of the cooking and the shopping, so at first, I would just pick out what I could eat and leave the rest. After all, I didn't want to change his patterns and stop that flow, because let's face, it when you have a man that does the shopping and cooking, who in their right mind would want to stop it!
Eventually, I learned more about food, and that what you put into your body is really 70% of getting into shape, I learned how to cook and prep meals for myself. Believe me, if anyone would have told me I would be cooking and preparing meals a few years ago I would have thought they were out of their minds. Giving up Pepsi was another biggie for me. I thought I was doing myself a favor by switching to diet Pepsi. Now that was a big learning curve. But I guess one of the biggest challenges I had happened about two years in.
I was going strong had my routine down. I wasn't letting anything get in the way, and then I was diagnosed with cancer. It was a growth on my face that had to be removed before it spread. I remember just hearing that word, cancer. It really threw me. It had been growing slowly, and makeup was doing the trick for a while, but then that little sucker seemed to grow overnight! The doctor told me that after the surgery I would have to recuperate, with no working out for at least three weeks.
Two weeks means a lot when you're trying to keep your body in competition shape. Being a mind/body practitioner, I immediately went to work on myself. I affirmed that I would not be affected by this minor setback. The mind is such a powerful tool, and I use it in everything I do. The cancer was deeper than she thought and I wound up being left with sixteen stitches across my face, but I still knew in my heart I would heal in a perfect way.
Contrary to all logic, I had my energy back in five days, and my scars healed up with no signs of surgery, I not only shocked the doctor, I gained a new fan and follower of my Think it, Do it, Be it! Method.
So let's switch gears a bit and go into the Think it, Do it, Be it! story. Tell us more about the business.
At the ripe old age of seventy-six, most people are slowing down and enjoying their leisure time. I feel like I'm just getting started. One of my favorite sayings is "From birth to 50 is your gift from God. From 50 on, is your gift to yourself." My business is staying in shape and spreading the word about staying fit for life. I do that through my book, speaking to all kinds of groups, and keeping a very visible internet presence.
So many people are in fitness and health these days, and that's great, but what makes me so special is there are not too many people who reversed the aging process in their bodies and started a business as a senior helping other people to do the same. I also feel that my approach to fitness is very different. I believe that many people have failed at succeeding on a diet because they didn't have a strong foundation to start with.
Since I believe everything starts in the mind, the first step I take in the Think it, Do it, Be it Method is to teach people how to strengthen their mind muscle, so they are supported in getting their body into the shape they desire — that way they are building a strong foundation to support them through the process. And as most women who shop at Victoria Secret know, there's nothing like a strong foundation to support the way you look.
So, after they have the tools for a strong foundation, I give them the key things they have to know to actually Do it. Doing it is simply taking action towards achieving your goal. I do all of this through affirmations and visualizations, diet, exercise, and other tools I learned to use in my daily life.
As a licensed practitioner with Centers of Spiritual Living, I believe we are all connected to a Universal Energy that we can all use to powerfully live the life we desire. I'm living proof it works. It's the same energy Oprah or Ellen use to get where they are now, and it works for everyone if they choose to use it.
If you had to start over, what would you have done differently?
Sometimes I think if had it all to do over again I would have started earlier, like in my 30's or 40's. But really, I don't think I would have done anything differently. Because becoming a role model for seniors, and seeing the effect I've had on men and women young and old, wouldn't have been as powerful or impressive if I were a bikini diva at twenty. Also, I wouldn't be able to give younger women the hope that life doesn't end after 40 or 50.
Another thing that I would have done differently would be to learn more about the ins and outs of social media and marketing at a younger age. But then, those things didn't exist when I was younger, so never mind. Everything is perfect.
Contact Info:
Image Credit:
Flower Perdew, Lorenzo Gaspar, Waterside Press, StormGod
Getting in touch: VoyageLA is built on recommendations from the community; it's how we uncover hidden gems, so if you know someone who deserves recognition please let us know here.