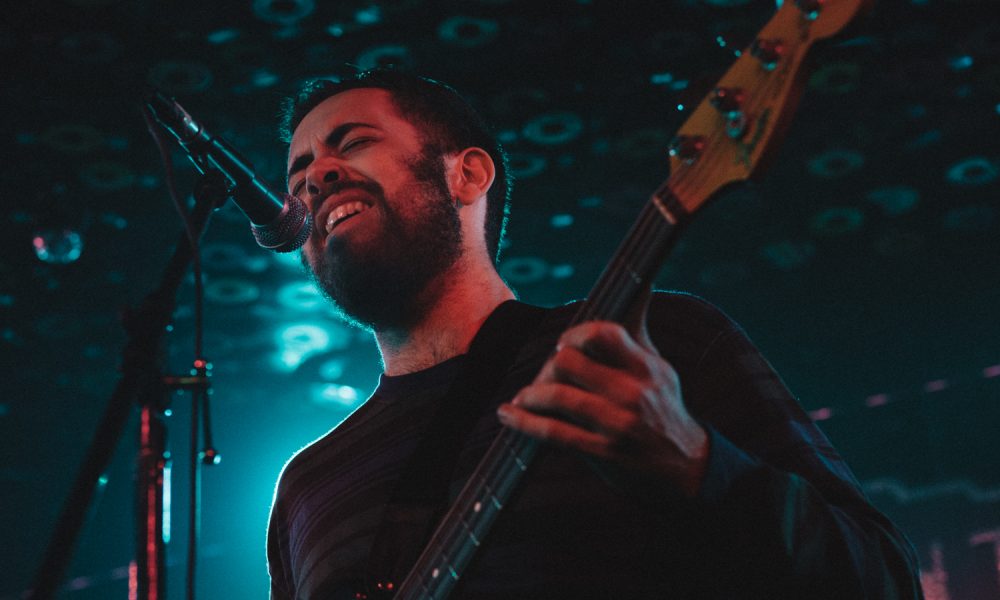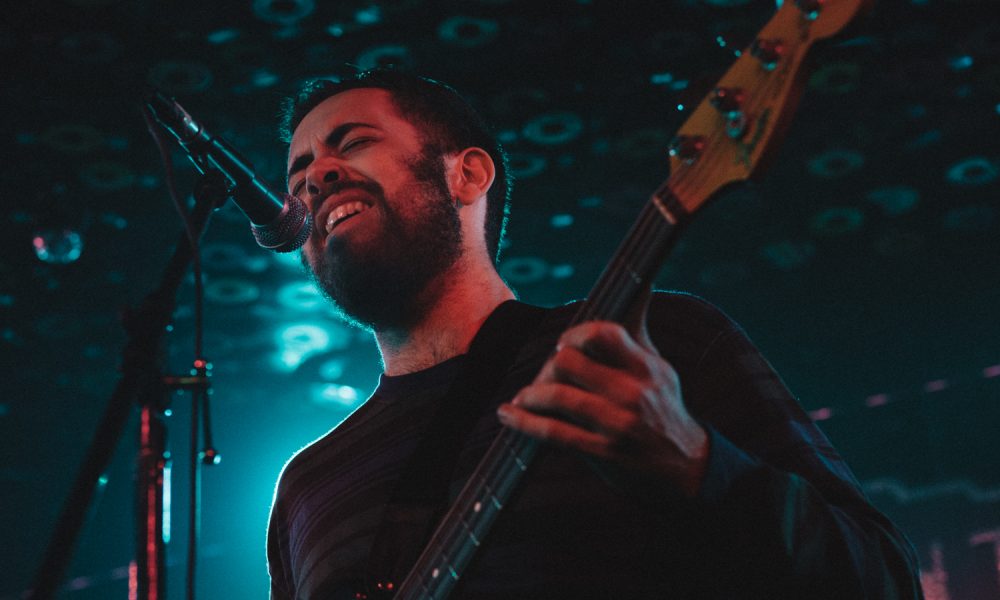 Today we'd like to introduce you to Roman Gastelum.
Every artist has a unique story. Can you briefly walk us through yours?
I was born in Tucson, AZ and started doing music in a choir when I was 8 years old. This significantly helped develop my voice, ear, and sense of harmony. Not too long after I started listening to The Beatles which changed everything for me. It opened a lot of doors and in hindsight, was when I officially started my musical exploration.
When I was about 12 years old, I decided to pick up bass guitar. For whatever reason, I was completely drawn to the instrument, and still, to this day I'm not completely sure why, but just knew I was fascinated by it. Then, in my teens I started branching out to a lot of musical styles, soaking up every bit of information I possibly could. I had a lot of formal training, from jazz band in high school to other extracurricular music programs, as well as forming bands with my friends.
I eventually moved out to Los Angeles when I was 19 to attended college at Musicians Institute and study music performance with bass as my instrument, and later received my B.A. I had a lot of great teachers, learned a lot and also got serious about playing upright bass. The move to LA definitely ended up being the best thing I had ever done for myself and by far the most drastic change of my life, but school was only the tip of the iceberg.
I was heavily influenced by my surroundings and dove into the city head first not knowing what I was in for. Trying to navigate my way through LA at a young age and everything that comes along with it has always been a challenge; whether it's been very uncomfortable living situations, making a living, social politics, or just all around chaos. Despite all of this, it's been the reason I've found myself as an artist/musician, and as a person. I'm still out here to this day, stronger and wiser than ever making it happen.
Please tell us about your art.
I am a bassist (bass guitar and upright bass), vocalist, lyricist, and composer. I am pretty stylistically diverse and can do anything from classical to pop, and jazz to rock. The reason for this is growing up I was listening to The Beatles, Led Zeppelin, Soundgarden, The Allman Brothers, and at the same time listening to James Brown, Miles Davis, John Coltrane, Eric B & Rakim, A Tribe Called Quest, and N.W.A. to name a few, so all of this really broadened my musical scope of influence. Going into my mid-teens, jazz and hip-hop came to the forefront. It really intrigued me from the start and still continues to do so. These two styles are interchangeable to me because hip-hop is essentially the new expression of the former – just using a different format and presentation. Bebop and hip-hop alone take past generation's music, and in a sense, flipped it (reharm), and used it as a template for improvisation, bringing it to new life. They are both about a lyrical improvisation, highly expressive, and sonically/texturally rich – at least in the "modern" sense. These elements are a big part of what
I strive for as a musician.
Nowadays, bass is what gets me the most work. When I first started playing bass, I was influenced by Flea and John Paul Jones, but as I grew older, turned to jazz bassists such as Paul Chambers, Ron Carter, and Richard Davis. I've appreciated the tone and function of the instrument from the get-go, but ironically have always been more influenced by other instruments than bass itself. Bass, to me, is merely a segue for expression. Vocally, I was classically trained in a choir which gave me a strong foundation, but in my teens' hip-hop took hold of me and that became my primary means of vocal expression and still is to this day. I try to bring out that side of myself whenever possible. Lyricism is also an integral part of who I am artistically. Words carry a lot of weight and emotion. Whenever I hear incredible lyrics, it gives me a mental high. Lyricists such as Rakim, Aesop Rock, Mos Def, Wu-Tang, or Jam Baxter from the UK, and on the rock side of things Chris Cornell and Alex Turner are inspirations to me. There is something about expressing yourself through metaphorical wordiness and connecting ideas in a way that you're not able to use in everyday life that I absolutely love. Harmony is also another aspect of music that I am fascinated by. It's the most difficult aspect of music to understand, and I think it's also the most understated and under-explored, particularly with music you hear on a regular basis or in the mainstream. I like the idea of getting away from conventional chord progressions. The clever use of modal/non-functional harmony can be unique and expressive. Composer George Russell was a big influence on the way I think about harmony and music in general. I also love the workings of Joe Henderson, Wayne Shorter, Miles Davis, and John Coltrane.
That being said, I feel like my overall musical vibe is as if you took Blue Note Records from the 60s, real hip-hop, deep funk, early 90s grunge, indie rock/indie electronic, and a pinch of anything that came from The Pixies – all mixed into a giant pot. It's a weird combo, but I definitely tend to gravitate towards the alternative and underground side of music. The past couple of years I have finally been able to express all of the aforementioned through my band Jigsaw Falling, which has been a big relief to me as an artist. I was able to create something stylistically I've had never heard before, that I've always wanted to hear, thanks to my fellow band mates Arturo Lopez and Jason Austan, who share a similar vision. I tend to write about social issues, personal turmoil and/or philosophies. Its heavier subject matter but I think it's important to write about what you are truly feeling, and express it in a way that is unique to yourself in a way that you've never heard. Those emotions are going translate to something real, and other people out there are going to relate. This also remains true for any musical situation that I'm presented with.
We often hear from artists that being an artist can be lonely. Any advice for those looking to connect with other artists?
It seems in this modern era, there is over-saturation of people trying to get their name out as an artist via the internet and social media. Even though everyone has the luxury of self-promotion at the click of a button, it can make everything seem a lot more overwhelming, and I know for me, feel lost in the sauce. Something that is supposed to bring everyone closer together ends up making everyone feel more disconnected. Everything is at our disposal, which only causes people's attention span to be shorter and be attracted to the proverbial shiny objects. However, that's not to say there isn't a lot of quality material out there. There is plenty of good art and music, but you just have to look for it.
If you're feeling lost or lonely as an artist, I think it's important to always remain true to yourself no matter what and keep your passion alive. Surround yourself with authentic people that share common values and interests, that don't get caught up in the LA facade. In my experience, everyone that I have worked with has been through real-life personal interactions, where a relationship is formed. That old saying "it's not what you know, it's who you know" remains very true to this day, especially in Los Angeles. Social media is a great tool, but you actually have to get out and meet people. I've come to realize that I've never really accomplished anything solely through the internet and social media.
If you want to surround yourself with people that share common interests, get out and go to places that attract these kind of people. There are great networking events held in various neighborhoods throughout the city particular to your art. If you're a visual artist, there are places where open drawing or painting sessions are held. When it comes to my situation with music, there are open jams which are a great way to connect with other musicians. It's important for artists and musicians to support one another, and to have a greater sense of community or stronger scene, in a city that frequently seems to have the contrary.
How or where can people see your work? How can people support your work?
The best place to check out my music is to follow me on Instagram @romangastelum as well as my website romangmusic.com which contains all my info and can also find the link to my website on my Instagram. That way you can stay updated with any news, upcoming gigs and music/media, as well as booking me as a bassist, a composer, or a private lesson instructor for bass or music theory.
You can also follow my passion project Jigsaw Falling on Instagram @jigsaw_falling and check out our debut EP which is available on all good digital platforms. There is a link in the Insta bio that directly takes you to any of these platforms. Following us on Spotify and Facebook @jigsawfallingmusic will also help a lot as well.
Most Importantly, listening to my music and coming out to any live shows that I have is probably the best support I can have!
Contact Info:
Image Credit:
Lucas Goldsmith and Tyler Miles
Getting in touch: VoyageLA is built on recommendations from the community; it's how we uncover hidden gems, so if you know someone who deserves recognition please let us know here.