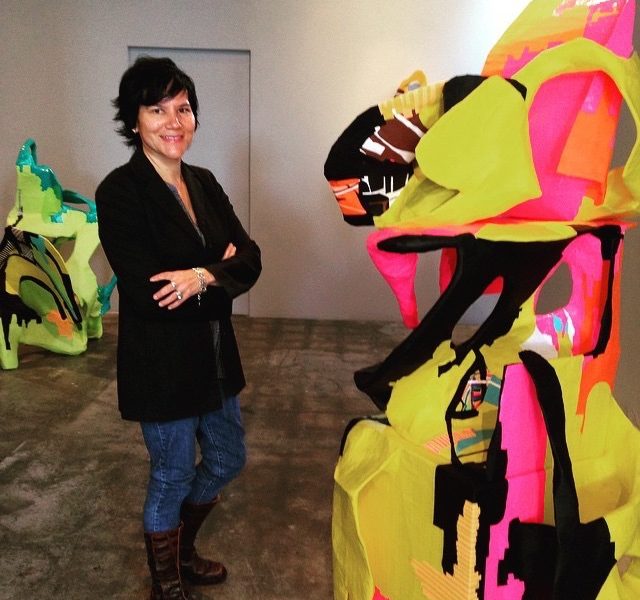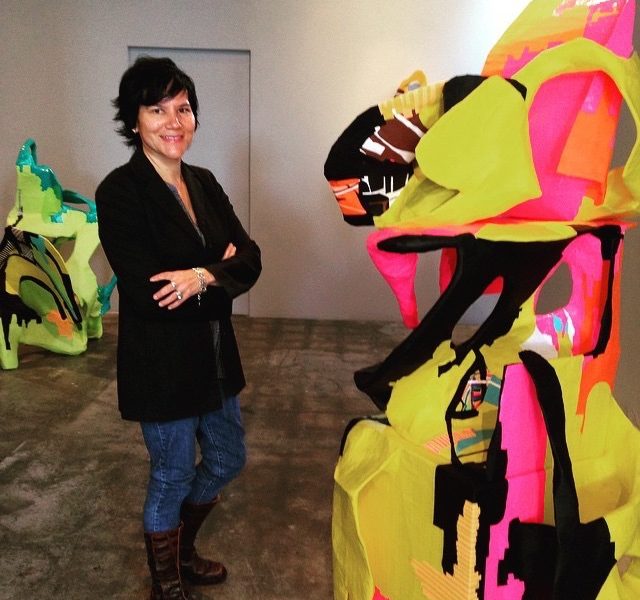 Today we'd like to introduce you to Rochelle Botello.
Every artist has a unique story. Can you briefly walk us through yours?
I have always been fascinated with blurring the lines between the real and the imagined.
As far back as I can remember I liked to pretend, make up stories and draw. As a teenager, I fell in love with hearing other people's stories, and so I studied Sociology. I received my Bachelor of Arts degree in Sociology with a minor in Women's Studies from the University of California, Santa Cruz. I worked for many years helping people heal from personal stories of trauma, neglect and abuse.
In my twenties, I took a trip to Europe with my girlfriend. One afternoon we spent hours following a map that eventually led to an art installation located in a church attic. I completely fell in love with the whole experience: the walking, getting lost, getting back on track, the warm sun on my face, and climbing the ladder to the installation. The ladder reached the attic where you could peer into space with only your upper torso inside the space. I don't recall the artist but I remember the experience.
I returned from that trip wanting a new direction in my life. I wanted to revisit my passion for storytelling through art making. I went back to school and studied under Los Angeles sculptor Coleen Sterritt. During this time I learned a lot about materiality and the importance of paying attention to how life informs art. This experience allowed me to consider more fully the way I experience the world around me. I paid more attention to my surroundings and relationship to space. I fell in love with the writer David Foster Wallace and the writings of artist Agnes Martin. I went back to school and received my MFA from Claremont Graduate University.
Please tell us about your art.
I'm a sculptor and installation artist. I'm interested in using materials and processes that capture the impermanence, vulnerability and complexities of the human psyche. I use everyday materials like cardboard, paper, felt and tape. When I first started making art, I created tableaux imbued with humor and contradictions that were psychosexual in nature.
One day when I was taking detailed shots of my installation, I noticed the way the material would bend and the juxtaposition between color and form. They felt like drawings in space. I became compelled to create objects that didn't rely on the narrative.
I wanted to move away from depicting a scene and focus on the individual object. I wanted the object itself to perform on its own, and become more abstract. The meaning would be, in great part, in the making. It's how the materials bend, move, twist, or bump up against another form.
I don't use sketches. I like the immediacy of working with the materials and being in tune and with the act of being present with the materials. It's an intuitive process. I trust it. I perform being present. I like for one action to inform another. In many ways, the act itself feels performative. My makeshift objects perform and serve as markers of my own experience. I make objects with materials that are malleable that I can construct and shape very quickly. It's important for me to work this way.
My work continues to be inspired by fusing the connection between physical and psychological space. I'm interested in the banal, the unnoticed, movement found in architecture, nature and the human form. Recently, I started thinking a lot about the relationship between performance and art objects. I have been inspired by the work of choreographer Yvonne Rainer. I like her experimental and minimalist philosophy about movement. I wanted to create a situation where one of my pieces could be activated by a performance.
I wanted the dancer to not plan, but rather have an immediate response and interaction through movement. My idea was realized last year when I collaborated with dancer Shelby Williams-Gonzales, who performed by responding to one of my wall sculptures.
Do you have any advice for other artists? Any lessons you wished you learned earlier?
The best advice I ever received was from Coleen Sterritt who said, "No matter how long you make art, it's hard. You need people you trust, people that you can talk to about your work – to help you push the work in new directions." So, I want to share this advice, as it has been vital in my own art practice.
As an artist, I have learned time and time again to trust in my process. Trust your own process and keep making the work! Always make the work. It's in the doing that we discover new unimagined areas of discovery. I recently saw a video by sculptor Maggie Hambling, who said, "Make your work your best friend, and go to it and have a conversation with it. That's how I've lived my entire life, and the rest is the rest."
How or where can people see your work? How can people support your work?
There are also videos available:
Rochelle Botello's 'Dog Days' Exhibit Challenges Expectations About …
Modern Art Blitz – Rochelle Botello & Richard Ankrom Guest – Episode …
MARION LANE/ROCHELLE BOTELLO: TRIP THE LIGHT FANTASTIC …
Contact Info:
Getting in touch: VoyageLA is built on recommendations from the community; it's how we uncover hidden gems, so if you know someone who deserves recognition please let us know here.