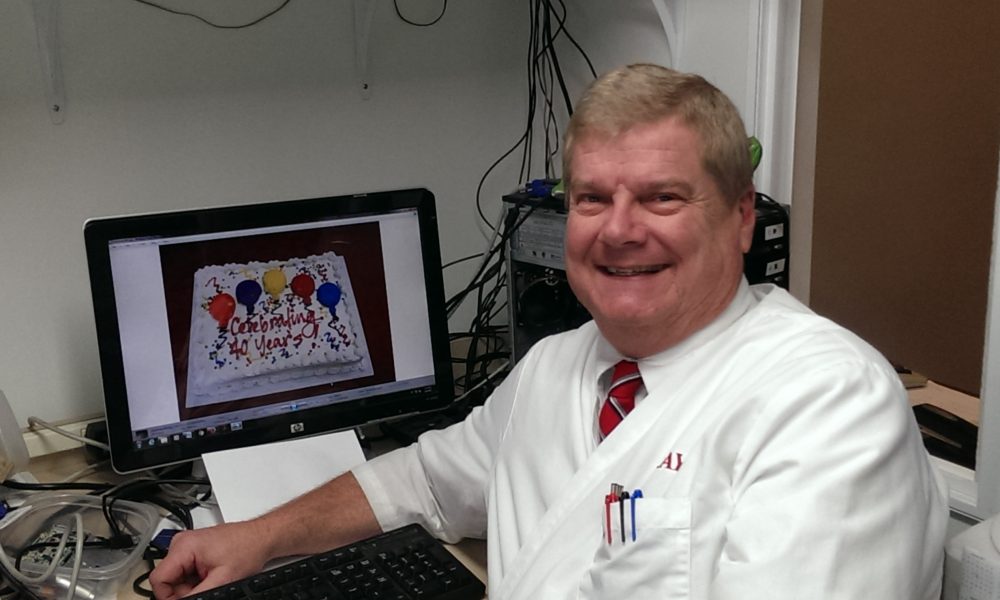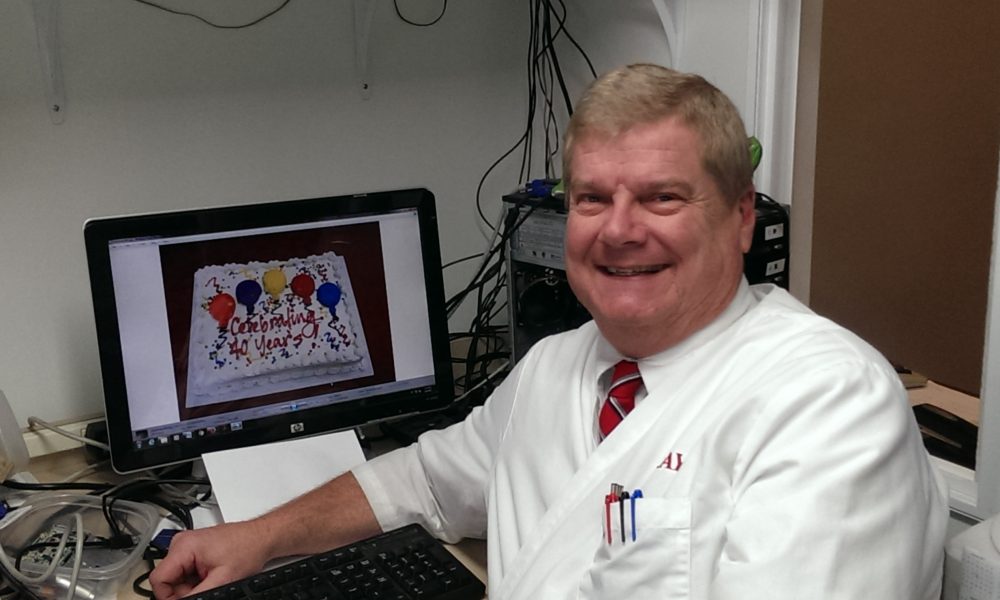 Today we'd like to introduce you to Ray Wargnier.
Ray Wargnier, let's start with your story. We'd love to hear how you got started and how the journey has been so far.
I have been in the office machine repair industry since 1976, when I started work for IBM. Trained by IBM to work on typewriters, dictation machines, and copiers, their training also taught me how to think on the fly. I have been trained to work on numerous products from Laptops, Desktop PC's, laser printers, as well as, inkjet printers, fax machines, typewriters, shredders and more. I have repaired well over 40,000 machines in my career and, as our move 1 year ago has shown, preferred to remain in the San Fernando Valley.
We have recently celebrated our 46th year in business in serving Woodland Hills and the surrounding areas. Our outside service call area ranges from Thousand Oaks to Burbank and the entire San Fernando Valley and more.
We can come to you whether it is in your home or a business, or if you prefer a less expensive alternative, you can bring your equipment to us. We also provide short or long term phone tech support.
From working on the old typewriters, fax machines, and printers to the new style computers and laptops, we have stayed on top of the technology to best serve our customer's needs.
From selling typewriter and printer parts and supplies to recycling the used cartridges for a better environment.
We are a member of the Woodland Hills / Tarzana West Valley – Warner Center Chamber of Commerce and have been for over 40 years. All work is guaranteed and no work will be done without your consent and approval.
I repair most office machines from computers and laptops, to typewriters, calculators, desktop copiers, fax machines (including the all in one product), shredders, folding machines, and the occasional electric stapler. I have been Factory trained on many manufacturers products and have been repairing computers and laptop computers for over 25 years. From the simple jobs to the stubborn virus and malware removal on your work or home computers, I have done it all. I am very mechanically inclined and can repair most items including welding plastic parts and fabricating some unavailable parts. I also offer phone tech support as an extra benefit to customers that just need a little help over the phone.
I sell toner cartridges and ribbons, as well as new and used office equipment.
I provide service to your home or office and, for those that wish to save some money you can bring your machines to my shop. No appointment is needed but it doesn't hurt to call first before coming in as we sometimes are out taking emergency service calls. We are currently open Monday from 8:30 am to 5:00 pm and Tuesdays to Fridays until 6:00 pm. We have appointments available for after hours until 7:00 pm. Just call to set up the time convenient to you. We are here to help! After originally acquiring Business Machines Center in 1984 and then again in 2010, I feel that this community deserves a local center that you can take a machine to and have it serviced for a reasonable and fair price in a timely fashion and feel good about it.
Overall, has it been relatively smooth? If not, what were some of the struggles along the way?
Most of the challenges have been when the business had to relocate either due to new landlords who want too much for the location or a new owner of the building who wants the building for his own business. Moving a business is not fun. It take a lot of time and yes, money, to relocate.
Staying on top of the newest technologies is also a challenge. That is because there is always someone who always wants the latest and greatest technology that is available. We try to help them when possible and if we don't have an immediate answer for them, we will research and get the answer for them.
Sometimes parts are not available for the older equipment and due to our experience, we are sometimes able to fabricate parts or at least get them a viable option for their equipment.
Being not just one type of repair center also has its rewards for our customers because they can rely on a company that has done repairs on some of their other equipment.
Business Machines Center – what should we know? What do you guys do best? What sets you apart from the competition?
Business Machines Center was started in 1971 by a former adding machine repairmen and his wife. With the help of my brother and former partner he progressed into repairing typewriters. My brother John and I purchased the company in 1984. We progressed into repairing fax machines, printers and then computers. We parted ways in 2010 due to the business location no longer being available and his wanting to not have to travel that far to get to and from work. I kept the business in the Woodland Hills area as it was best for the customer base.
What we do as a company is what sets us apart. We service and repair most office equipment. We specialize in most office machines, not just one or two types of equipment. We service Computer, Laptops, Printers, as well as the all in one machines, Typewriters, Fax machines, Shredders, Desktop Copiers and more. We have fixed the occasional stapler, pencil sharpener, Dictaphone and transcribing equipment.
We are known for our fair and honest pricing and our knowledge of how most products work. If we don't know about any particular machine, we can research our vast database and network of dealers to get the help necessary for our customers to get the answers they need.
I am proud to be a member of the community. I like the area and the people which is why I have kept the business in Woodland Hills.
What is "success" or "successful" for you?
I define success by a returning customer. You can look online for any type of repair person or company to do a job for a specific price. But if you have a problem down the road, will you call the same company or look online for a cheaper company if all you go by is price? I give all of my customers a fair and honest price for the work done. I want them to know that if they have a problem with their equipment, they can call and talk to me and bring in their machines for a reasonable price to repair. If I feel it is not cost effective to repair, I will tell them that I would not spend the money on that repair and they should invest their money on a new machine. I even try to direct them to a company to purchase a new machine if i can't get one for them at a great price.
I guess if you ask about markers, it is just that I try to stay busy by either people bringing in machines for repair or get a service call for me to go out to their location and repair the machine onsite.
Pricing:
$25 minimum in-shop estimate fee for diagnostics on printers, typewriters, fax machines
$55 minimum in-shop estimate fee for computers, desktop copiers, plotters
Estimate fees apply towards the repair if the work is performed.
Contact Info:
Address:

22741 Ventura Blvd, Woodland Hills, CA 91364

Phone: (818) 999-0500
Email: ray.bmc@att.net

Image Credit:
Former City Councilman Dennis Zine