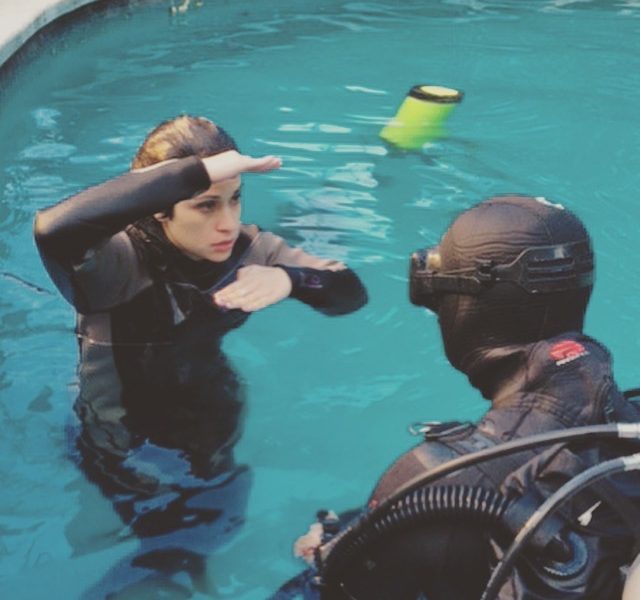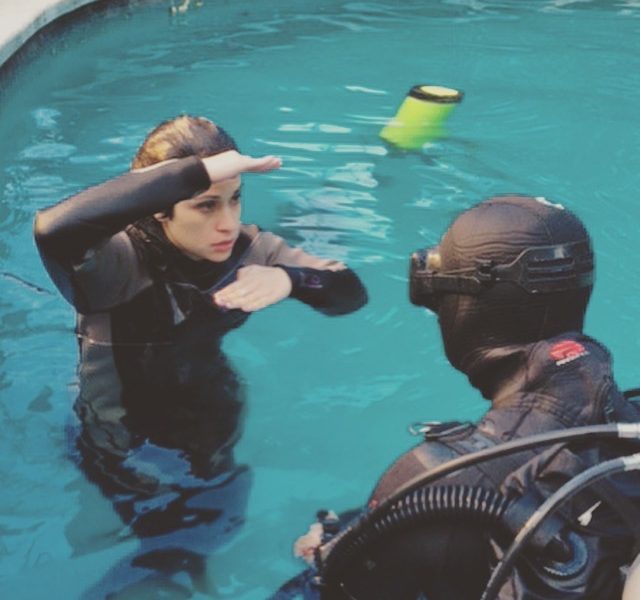 Today we'd like to introduce you to Paloma Martinez.
Paloma, let's start with your story. We'd love to hear how you got started and how the journey has been so far.
I am a writer/producer focused on creating multidimensional, authentic, and inclusive film, TV, and streaming content. I believe that content hugely shapes culture, and I want to make a positive impact through storytelling. I've been enraptured by stories since early childhood. I loved reading and listening to my big Mexican-American family reminisce about their lives as an immigrant family with sixteen kids. Their stories were incredible and endless. I learned so much about myself from their experiences, and it helped instill a place of belonging for me in a world that didn't always choose to include me.
My inherent desire to connect with others through storytelling led to convincing my high school honors English teacher to allow us to "make a movie" instead of writing an essay for our final. I wrote and directed a remake of "Scream." My version had a gender-swapping cast, my diverse group of friends in front and behind the camera, and a social commentary on sexual harassment. I didn't realize that my choices then that had no agenda, but instead just felt inherently right, would become a part of my mission today.
As a first-gen American being raised by a single mother, I didn't know or believe that I could turn my storytelling into a profession. I felt the pressure to become an attorney or doctor. I didn't have anyone connected to the film industry or who even liked movies! So I pushed my storytelling passion aside and focused on my Poli-Sci major at the University of California, San Diego. It wasn't until I did an exchange program at the UCLA School of Theater, Film and Television that I realized and got the guts to change my major to Visual Arts/Media with a film emphasis. I ended up double majoring, just in case.
It was my dream to get my master's in film at UCLA. So, I applied to graduate school the same year I graduated from college. I was rejected across the board. Ouch. But, that blowback led to a partnership with a computer-science engineer and the creation of my online video production company. Creating small business promos and ads allowed me to self-fund short documentaries across the world, but I quickly realized corporate videos were not my jam. I wanted to have a more significant impact on a deeper level. So, I applied to graduate film school again. And on the night I arrived back from directing a documentary in South Africa, I got that big envelop telling me I'd been admitted to the USC School of Cinematic Arts Film and Television Production program.
USC and a ton of student loans allowed me to entirely focus on developing my story and filmmaking skills. I jumped on the directing track and was also quickly pulled into producing for my peers. I loved doing both! It allowed me to tell the stories that mattered to other people and me. Being the only first-gen Latina in my class at USC (one of a handful in the entire program) fueled my interest in creating inclusive and authentic content. While producing a thesis project, I had an interesting conversation with Juan Carlos, my fellow Producer, who is originally from Mexico. We brainstormed about how to unite Latinos in the United States and Latinos from Central and South America. I had just seen the actor/director Diego Luna speak at USC. I suggested that we reach out to Diego, who seemed to really want to better unite Latinos across the world. Juan Carlos laughed and said, "He's famous, how are we ever going to reach him?" Cut to a year later, I was working with Diego Luna.
I starting working with Diego during my last semester of graduate school. Don't ask me how I managed to work 60 hour weeks and write/direct a thesis on location in Los Angeles and Mexico. Maybe it was the excitement of working at a Latino centric production company owned by two Mexican powerhouse actors Gael Garcia Bernal and Diego Luna. Perhaps it was the pressure to make an impact now that I was wrapping up graduate school. My determination gave me the energy to simultaneously grow within the company and continue to write, direct, and produce. I cherish many of the opportunities that came from that job. I was able to work on "Cesar Chavez" (directed by Diego) and actually meet Dolores Huerta and Paul Chavez (Cesar's son). It was incredible to be part of a culturally monumental film. I also earned the opportunity to write/direct a promo for the Cesar Chavez Foundation that played across the country. I made an effort to take on as many opportunities as I could. I was a second unit (underwater) Director for a Honda commercial in Mexico, co-wrote and produced a short co-written/directed by Diego for Sundance, and eventually became Diego's Development Executive. After 5 years of working alongside Diego, it was time to continue my journey in another direction. It was my desire to tell stories about women, LGBTQ+, and other excluded communities that led to my decision to dedicate myself to writing and producing.
In 2017, the same day Diego and I formally parted ways, and I was prepping to produce a TV pilot, I was diagnosed with breast cancer. This was the most unexpected life curveball I ever faced. The anxiety of leaving a stable job for an independent career melted into the drive to survive cancer. What helped me the most through all the initial stages of my cancer journey was my amazing wife, supportive family and friends, and diving into producing the TV pilot. I didn't have time to think about cancer when I was on set, and that was a blessing. As soon as we wrapped, I went into surgery and began my treatment. Two years later, I am grateful to say I am still cancer-free and genuinely transformed. The entire experience reawakened me. It continues to radically influence my personal, career, and creative choices.
I now have more self-awareness, curiosity, courage, compassion, insight, and drive than ever before. That's why I am so thrilled to be able to continue to write and produce. A few of my current projects include "Anhellica" a ½ hour dark comedy, a feature film called "Little Con Lili" and a ½ hour anthology series. Those are just a few of the many projects I'm determined to bring to life. Afterall, it truly is about the journey, so I'm here to make the most of it.
We're always bombarded by how great it is to pursue your passion, etc. – but we've spoken with enough people to know that it's not always easy. Overall, would you say things have been easy for you?
It's been like the Indiana Jones ride. When you are on a mission to disrupt and enhance one of the most exclusive industries in the world, there are many obstacles, unexpected plot twists, and most of the time, it feels like a never-ending marathon of pursuits. I've learned that it's critical to know your mission, stay true to it, and learn how to adapt and maneuver. Constant rejection, gatekeepers, power disparities, bottom lines, and being fiercely judgemental have always been a part of this industry. I've made it a goal to be in a position to give more access, enhance inclusivity, empower creativity, and create content that truly reflects our multifarious world.
It's easy to get caught up in Indian Jones ride that is this business. While you definitely need to constantly hustle and always have multiple irons in the fire, it's important to stay grounded, make self care a priority, and embrace that staying true to yourself will eventually pay off.
Diego gave me a piece of advice about surviving the industry before we parted ways. He said, "find something sustainable." He said it's tough to survive long term in the industry. He didn't advocate giving up working in the film/TV industry but rather to have a backup plan or side gig that is more reliable and sustainable so that I could pursue my mission and passion without getting desperate for money or success.
So, I decided to invest in my wife and her passion for dogs. Together, we started a dog training and boarding company called Pawminded. She's incredible with dogs! We were both able to take what we learned in our separate industries and apply our knowledge and skills to our doggie business. Sometimes life leads you to 30-days working on a film set and other times on long dog walks. The point is that instead of burning out, find a way to thrive.
What do you do, what do you specialize in, what are you known for, etc. What are you most proud of? What sets you apart from others?
I've mentioned that I am on a mission to disrupt and enhance the status quo. I've taken on that mission because I know content is a compelling way to shape culture. I started telling my own stories from a young age because I felt excluded from the books, films, and television I enthusiastically absorbed. That's why I write and produce. I genuinely seek out and create content that genuinely reflects our world, and entertains the heck out of people.
Something that I think distinguishes me is that I have a track record of working with fresh and unknown individuals that I know have amazing talent. I will work with people who aren't trending yet and give them a chance to make themselves known. It's really awesome to help talent and crew take their careers to a new level. I have a lot of love and support for my peers. I'm very proud of being genuine in my efforts to cultivate entertaining and meaningful content every step of the way.
Where do you see your industry going over the next 5-10 years?  Any big shifts, changes, trends, etc? 
The entertainment industry distribution models have changed dramatically since I started film school at USC. I used to rent DVD's from Netflix, now I need to create content for them. Technology will continue to force the industry to evolve. I think it's essential to keep up instead of staying stagnant. I've also seen inclusivity and authenticity start to blossom in more mainstream content. My goal is to help foster even more inclusion in the next five to ten years. The greatest thing about the industry, in my opinion, is the potential to be innovative with our storytelling. I will do whatever I can to make that the most crucial element in every project I bring to life.
Contact Info:
Suggest a story: VoyageLA is built on recommendations from the community; it's how we uncover hidden gems, so if you or someone you know deserves recognition please let us know here.