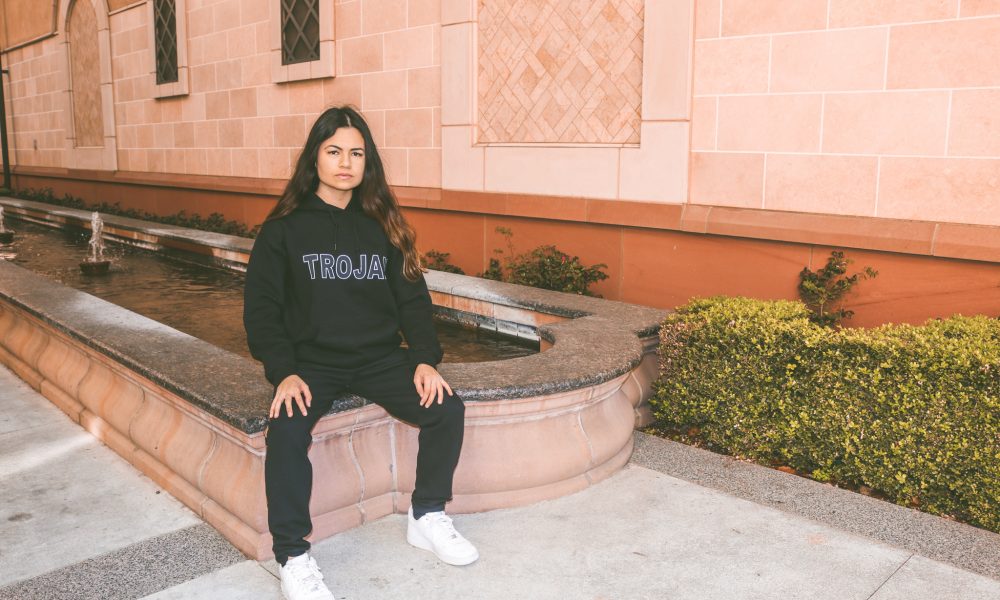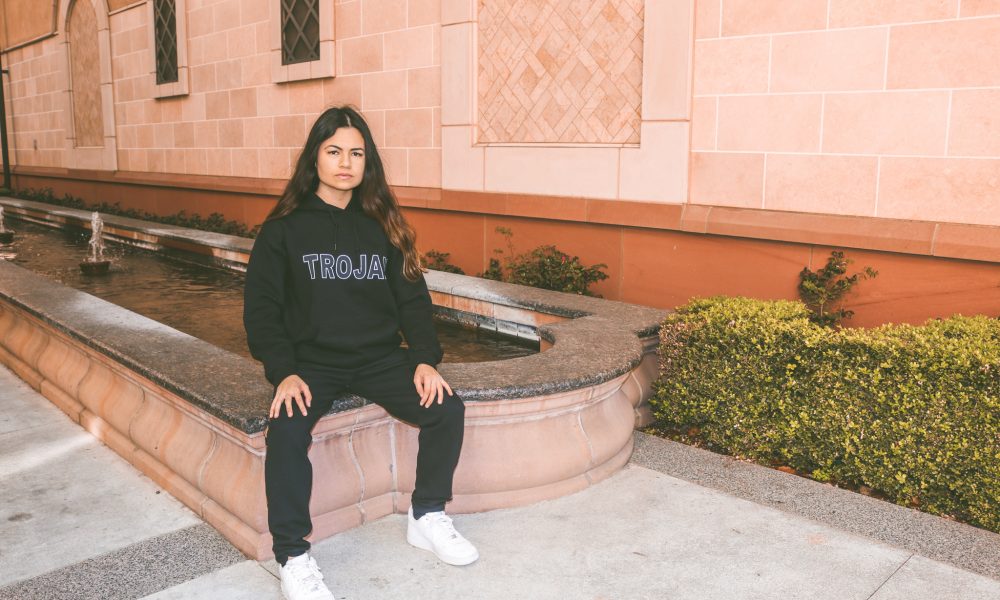 Today we'd like to introduce you to Ocean Ronquillo-Morgan.
Thanks for sharing your story with us Ocean. So, let's start at the beginning and we can move on from there.
I came from a very untraditional background. My dad had me when he was 22, which is the age I'm at now. College-surfer-dude with long hair in the late 90's who had his life upturned, joined the military, and named his firstborn "Ocean." Shortly after enlisting, he was sent to Iraq and Afghanistan. He would stay on international trips for months at a time. But before and after each trip, he always encouraged my intellectual inquisitions whenever we were together.
While I was attending preschool, my mom was resilient and decided to continue her college education. I rarely saw her study because she did all her studying while I was asleep. She never had to educate me on the importance of college. I already saw the importance of education from her strained eyes, tense posture, and ridiculous work ethic.
Luckily, I catapulted into entrepreneurship at an early age. I started my first business at 14 years old, launching my first LLC under my dad's name because I wasn't old enough to sign a contract. I was a content creator on YouTube long before the term "influencer" was coined. I partnered with the largest entertainment network on the platform and generated over 65,000 subscribers and 5 million views by the time I finished high school. The cinematography and editing skills I developed still carry with me to this day.
Today, I'm a Computer Science and Business Administration major at the University of Southern California (USC), slated to graduate in 2021. By my junior year of college, I co-founded a clothing line ("Geistwear"), run a marketing agency ("Ocean Maria") that builds sales funnels for small businesses, been a Forbes Under 30 Scholar, and completed five internships ranging from software engineering, digital marketing, and product management.
However, my most impactful venture to date is Geistwear, a collegiate apparel brand. My business partner, Clarence ("Clara") Diogo, is an Architecture major at USC, slated to graduate in 2022. We met through a mutual friend in 2017 and became closer in 2018. We both had strong interests in fashion trends, streetwear, and rap/hip-hop artists like Kanye West and Drake. In summer 2018, while I was in Switzerland and she was in Wisconsin, we had a Facetime call. We decided to create a new on-campus apparel brand tailored for students like us — those that wanted more diversity in style and fit; the non-sorority, non-overtly feminine stereotypes, and fitting a spectrum of body types. Our initial line would include distressed t-shirts, pocket t-shirts, bodysuits, crop tops, and whatever generally wasn't currently offered at the bookstore at the time.
Has it been a smooth road?
Our journey has been a bit nerve wracking for sure. While we're definitely not a first mover in the collegiate apparel space, we're doing things, both creatively and technology-wise with e-commerce, that no one in our position as a student has executed on before (that I'm aware of). We don't have heuristics we can depend on. A lot of our decisions operate on trial and error.
Initially, we invested $8000 into Geistwear, which came from our summer internship savings. We blew a lot of that away. I will never forget how we had an odd fixation on making everything "formal." For example, to stand out as a "legitimate" apparel company, we established an LLC. This was to differentiate ourselves from the random Instagram accounts who were also selling gameday apparel. Unfortunately, the mandatory taxes associated with filing an LLC in California took ¾ of our revenue the first year. We also spent up to $600 outsourcing our Facebook Ads at one point with no return on our investment. The phrase "a business is just a hobby if it's not profitable" is true. All of our hard work was gone. Lack of capital and profitability kills any business, no matter how cool it is.
But we kept going. We dissolved the LLC and run everything in-house for now. I learned that you don't need a formal business plan to get the ground running. You just need psychology. Understand what someone's needs are and present a solution to that problem. That's how you do business. Don't overthink it. A wall many aspiring entrepreneurs come across — the "beginner loop of death" — is a result of becoming too fixated on making everything planned out and perfect. At some point, you just need to execute and go for it. The worst thing a consumer can say is "no." If you find yourself in a similar position, make this a mantra: "Execute, refine, and iterate."
So, as you know, we're impressed with Geistwear – tell our readers more, for example what you're most proud of and what sets you apart from others.
We founded Geistwear in summer 2018 because we believed that college students deserve superior, high-quality apparel that resonates with our Gen-Z desires. Since our first year, we've sold over 100 items out of our dorm rooms, sold out of three different designs, hosted multiple pop-up shops, and bolstered partnerships with student brand ambassadors who have approached us with interest first.
Fun fact: we actually didn't start with the name Geistwear. We started with "GameGeist Apparel." We pulled a Childish Gambino by going on a name generator website, clicking on "generate" a few times, and then settling on it. After quickly discovering that it was hard to pronounce for most people and too long to type out as a domain name, we rebranded as Geistwear in 2019. We came up with the name "Geistwear" because geist is a German word for "spirit." Geistwear literally translates into "spirit wear." There's another German term called zeitgeist, meaning the spirit of the times, that's part of our company vision (I probably came across these terms because I'm half German or from AP English Language. One of those). We'll adapt with the times and ensure everything we do is trendy and up-to-date. We aren't holed into a particular niche other than the school offerings we're currently providing.
After garnering a lot of brand traction, we had to adapt our business model a bit to ensure we could successfully expand to other campuses across the country. A unique offering we provided for USC students in 2018 and 2019 was free on-campus delivery. It was great because we were able to collect instant consumer feedback in a very personable process. However, now, we're currently piloting a made-to-order business model through a manufacturing company that integrates with our e-commerce provider. The benefits are two-fold. Firstly, with pieces created on-demand, we ensure that our apparel is unique, tailored to our consumer, and not mass produced. We also reach out to student designers and commission them so it's unlike anything you can get anywhere else. Secondly, this is also a business model that we can operate remotely and beyond graduation. This is unlike other brands or companies who are bootstrapped and have to take on a bunch of product to meet order minimums — what if it doesn't sell? Then what? They fall off the grid and move on after they graduate or run out of money. Not us.
What we're also doing right now, as of spring 2020, is releasing limited time drops. Each round will come with a story as a testament as a student and growing into adulthood. We're currently on "round one" and our most recent design, the "2020" design, takes inspiration from Kanye West's "Yeezus" merchandise and includes the words "The Future Awaits" and "Moving Forward." This drop takes a stab at the plethora of condescending articles and tumultuous periods we've undergone as USC students. In essence, we're taking a jab at the negativity and harnessing it into something incredibly powerful. I believe college includes our most formidable experiences in our lifetime, and 18 – 23 is also really the age we begin to discover that we have an innate human need for connection, belonging and meaning. I want to capture that essence. I also try my best to encapsulate the heart of what it means to be a Trojan (and other universities as a Gen-Z college student in the near future) and what opportunities we have in the new digital age.
Also, we want to give back to our student entrepreneurial community as much as possible. From working with cinematographers in the USC Cinematic Arts School and Iovine and Young Academy to designers in the School of Architecture to ambassadors in the Marshall School of Business, it's all about giving back to the ecosystem we're lucky to have at USC. This also creates stronger brand advocates and a sense of cohesion as part of being something greater. They're not just part of a brand, but a movement for other student entrepreneurs and hustlers to thrive in.
I think other students are beginning to realize that we really want to change the culture of the impersonal buying process experienced at the bookstore or from any other student-tailored clothing brand. I want incoming freshmen to know that they don't need to fall into the bookstore trap and settle for clothing that's mass produced with no back story and no personal connection except for the awkward 15-second conversation you have with the cashier while you're waiting to checkout. Apparel should mean more than just a piece of fabric with a price tag attached to it.
Wherever this journey takes us, we're lucky that our generation, Gen-Z, is the most savvy consumer generation yet. I'm learning a lot from my peers and I hope they can take away valuable lessons from me, as well. Whenever I have self-doubts, I turn to a huge source of motivation in the form of a sticky note placed on my door that says: "Forbes Under 30: By 2027." I wake up every morning asking myself: "How can I structure and execute my day to get me closer and closer to my number one goal of the decade?"
Let's touch on your thoughts about our city – what do you like the most and least?
Los Angeles is one of the largest cultural melting pots in the world. Any trend that originates in Los Angeles seems to always end up in the rest of the United States. For example, poke bowls and acai bowls — I had them all the time in Hawaii, but I couldn't find them anywhere in Charleston, South Carolina (where I graduated high school) a few years ago. Now, they have a few joints here and there, most likely derived from Los Angeles and our large "influencer" culture. Ironically, this is also something I'm excited to see happen with Geistwear. Starting in Los Angeles and ending up as a household name that even someone in the midwest recognizes would be great (and if we could do that, hopefully Forbes will come knocking).
In terms of dislikes, the influencer culture here has at one point or another taken a toll on my mental health. It's the transactional aspect. Let's take the example of Season Two of Netflix's "You." The season is set in Los Angeles. They included a lot of cliches, but many, as I've found from growing up on a tiny island and in the south, are true from an outsider perspective, like the "everyone wants to be famous" cliche. Sometimes it's also hard to speak to people without putting their phones down for the night. I get we're too caught up in our own minutiae, but if we just take a few solid minutes of active listening, investing in someone else, and enveloping ourselves in their world, we'll live a much more fulfilling life.
Contact Info:
Image Credit:
Ocean Ronquillo-Morgan, Clarence Diogo
Suggest a story: VoyageLA is built on recommendations from the community; it's how we uncover hidden gems, so if you or someone you know deserves recognition please let us know here.